new NATO

military headquarters
The SHAPE – Supreme Headquarters Allied Powers Europe – is NATO General Headquarters of the Allied Powers in Europe. It has been hosted in Casteau in the Belgian region of Hainaut since 1951.
Created in 1950, NATO had to move from its original French base following France's withdrawal from the organization. It was then necessary to find a site nearby in a region with a low population density. Casteau, a village near the Belgian city of Mons, met these criteria and the new base was built there. SHAPE then established, on a tight schedule, a headquarters as well as a self-sufficient village to house soldiers and families from around the world. As for France, it rejoined NATO in 2007.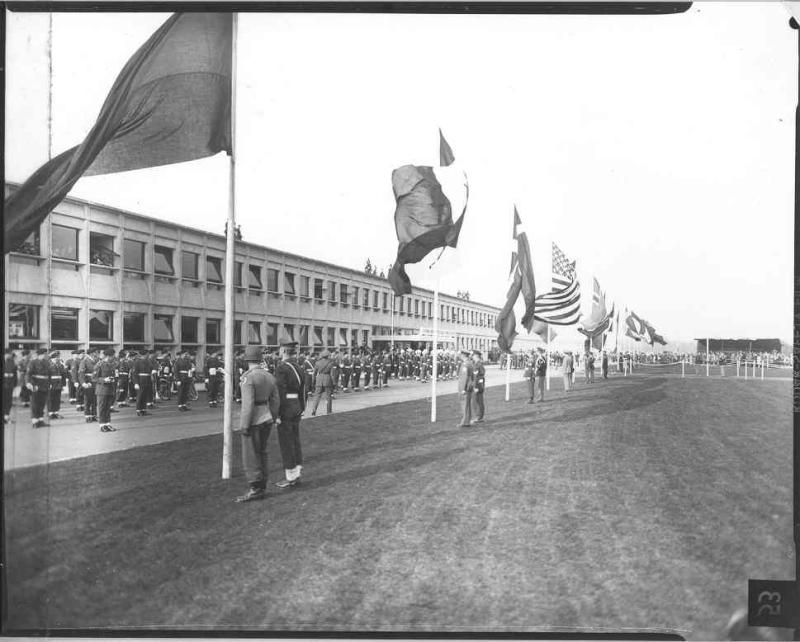 ANMA, b2ai & vk
The architectural firms B2Ai and ANMA as well as VK Architects & Engineers for the engineering studies were selected by the Ministry of Defense to build the new NATO military command center. The team was selected on account of the methodological approach, the programmatic orientations as well as the references presented.
The actual design of the new SHAPE has therefore begun in October: the demolition of the existing one and the design of a 55,000 m² administrative complex. Estimated amount of construction : 177M€.
Opposite: opening ceremony of the Casteau base.