A DISTINCT CAMPUS
Instead of the old urban wastelands of the Molitor-Manutention barracks, the Artem campus is one of the rare French campuses of excellence.
This large-scale project addresses a real need for education and knowledge sharing. This campus manages to bring together three grandes écoles (National School of Art and Design in Nancy, the ICN Business School and Mines in Nancy) and a research laboratory: the Jean Lamour Institute. Each is represented by its own building – and an architectural firm -, and connected to a huge gallery, opening the buildings onto the neighborhood.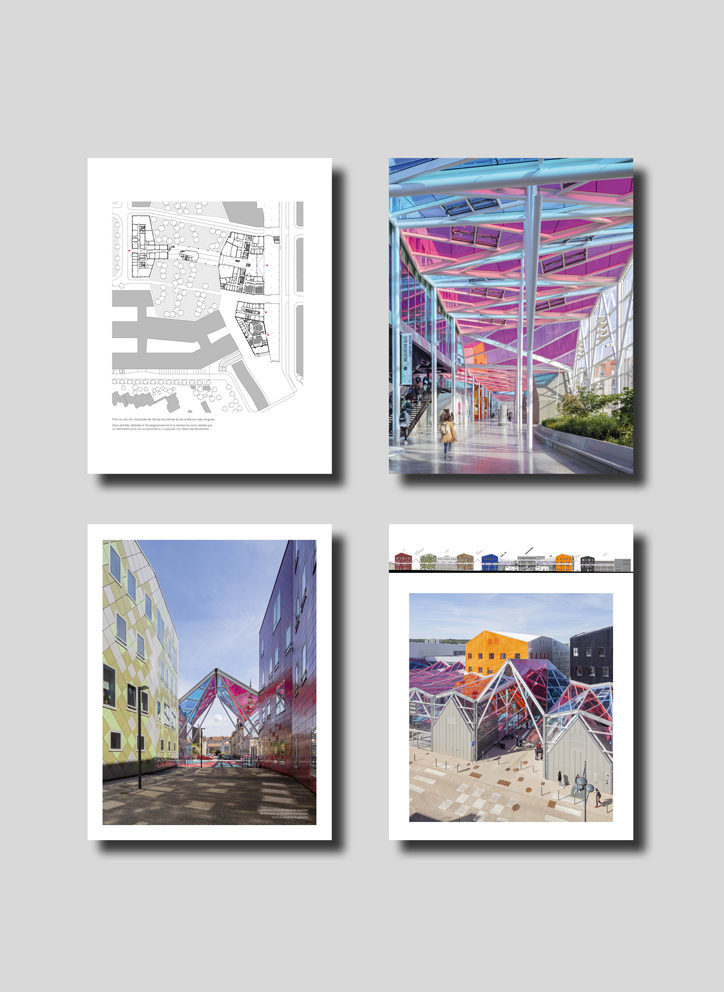 MIXING KNOWLEDGE
IN A PLACE OF EXCHANGE
ANMA, town planner and main architect of the project, is joined by the Dietrich | Untertrifaller Architects, Christian Zoméno agencies and the Lipsky + Rollet team on this site.
ANMA's architects promote an ultra-contextual approach that draws on the strengths of the already-there to design an urban form capable of encompassing the different dimensions the campus was to express.
The project is based on the implementation of a new pedagogy, with transversal workshops to combine learning and research modes and on a strong partnership with businesses.
In line with the artistic movement of Art Nouveau, it is about decompartmentalizing the disciplines to make them exchange and to create synergies between them.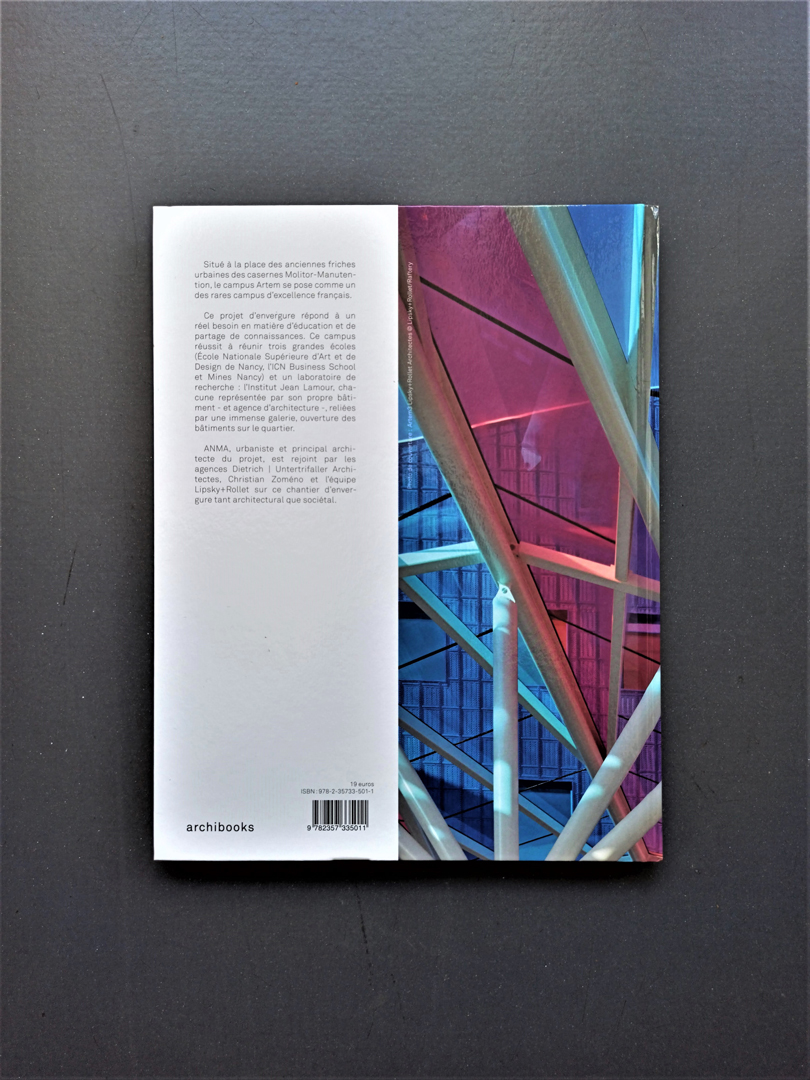 DETAILS
AUTHOR
Valérie Thouard
PUBLISHED BY
Archibooks
EDITING
French
2019
ISBN : 978-2-35733-501-1
144 pages
Size : 27 x 21 cm
PRICE 19 €