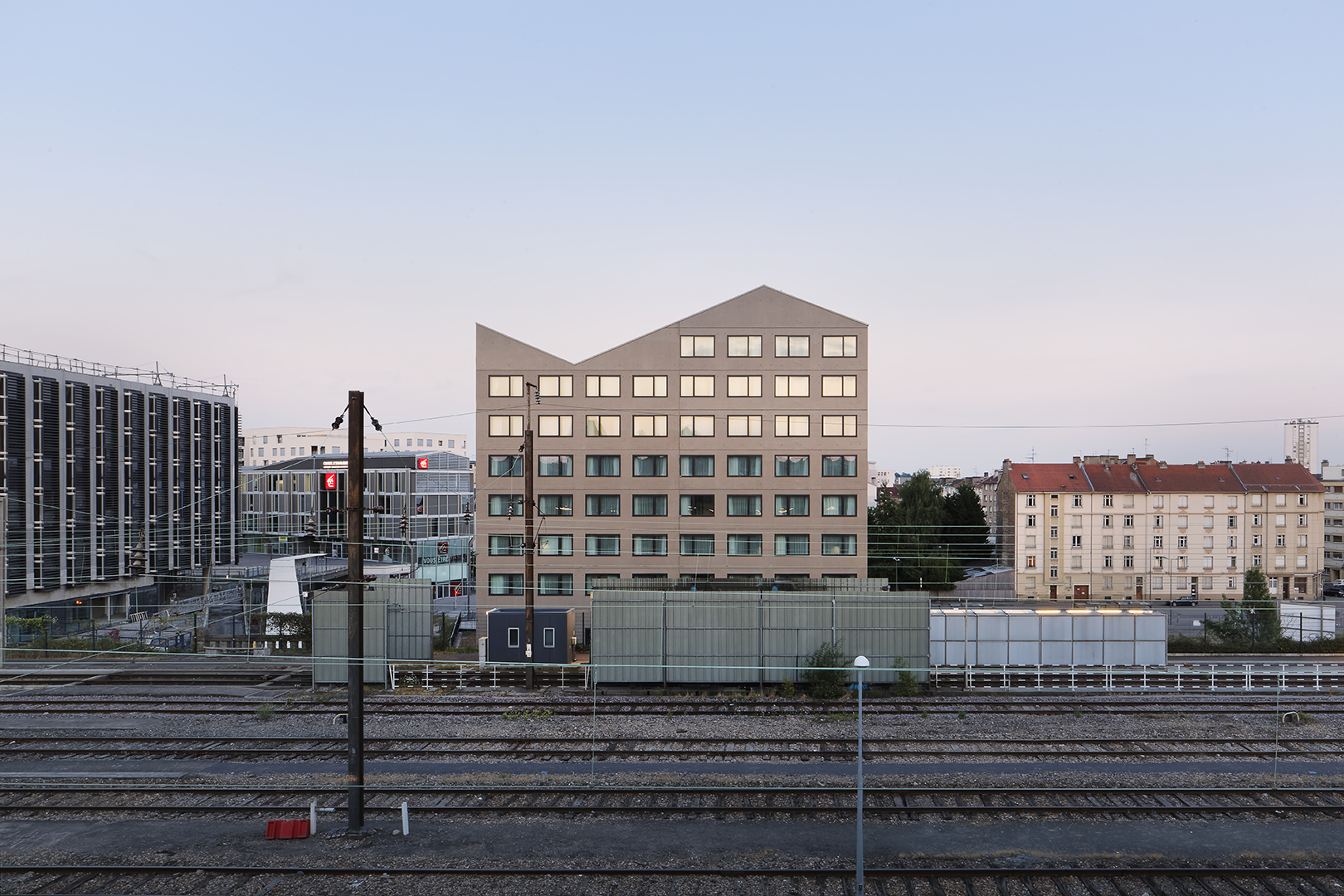 a 101-room
hotel
The project involves the construction of a building complex consisting of a R + 8 type hotel without basement and its adjoining premises – meeting rooms, dining room, breakfast room, lounges.
The hotel is part of the ZAC (joint development zone) de l'Amphithéâtre project, whose urban studies are provided by ANMA.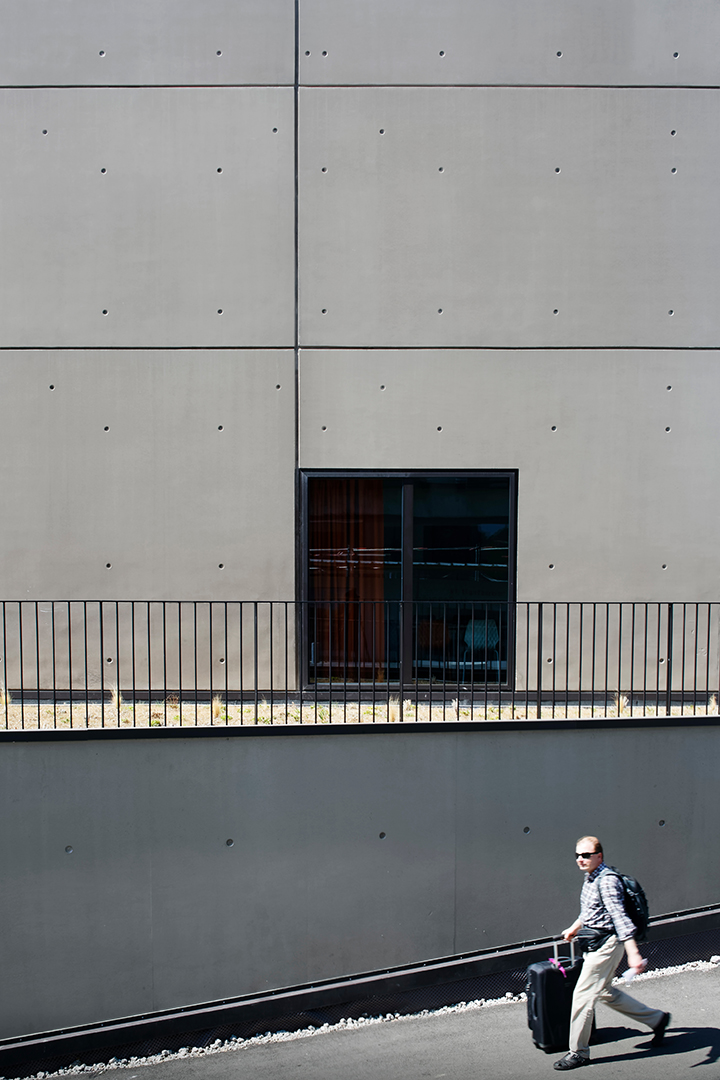 a functional volume
The hotel combines with the architecture of the neighboring offices, set out in a comblike pattern, but also with the Galerie des Échanges onto which it is built. Its volume stems from a functional logic.
It is based on an L-shaped plan optimized for a hotel program of 101 rooms. On the block's level, the elimination of two volumes in the upper part of the L allows a visual opening from the Gallery to the multimodal transport hub.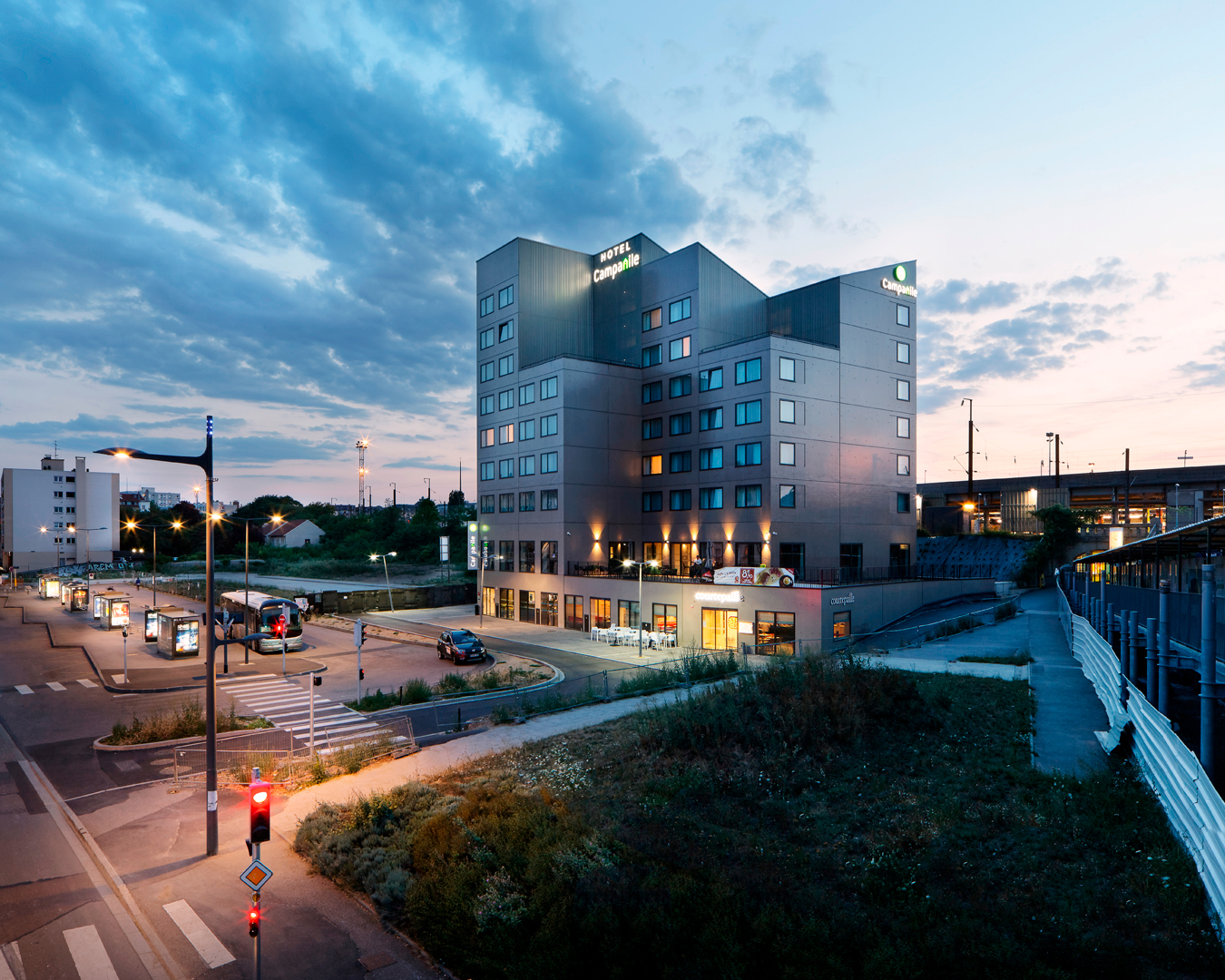 architectural concrete
façade
In accordance with the urban specifications, the building has a two-sided roof architecture, supplemented by small slopes in order to offer high ceilings rooms on the last level.
The two lower levels of common areas are widely open to public space. In the floors, the openings are horizontal and aligned. Treated with care and sobriety, the facades are made of stained architectural concrete and are fitted with bay windows on the outside.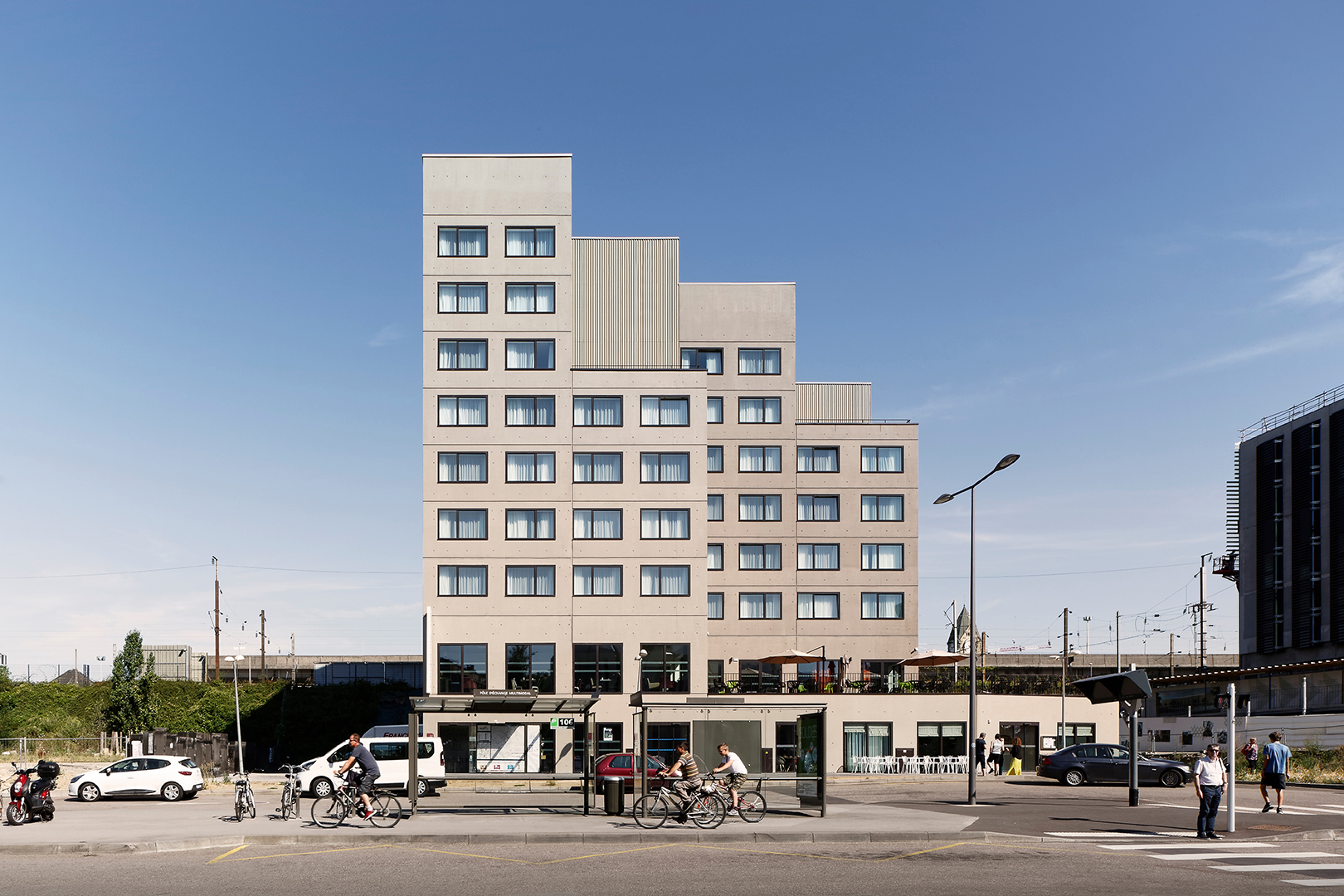 PROJECT TEAM
MANAGEMENT TEAM
Architect: ANMA
Structure: Omnitech
Thermic, fluids: Sogecli
Acoustic: Ingerop
VRD: Sirus
SSI: Quassi
Control office: Qualiconsult
DRAFT
Hélène Galifer
Odile Schittly
RESEARCH
Jean-Pierre Buisson
Odile Schittly
CONSTRUCTION SITE
Alessio Loffredo
COMPANIES
Entreprise Générale : Demathieu Bard Construction