winner
call for innovative project
With the Share project – La Fabrique des Courants Alternatifs – ANMA, Atelier Alain Gourdon and Linkcity privilege the collective and winn the Call for Innovative Project "Becoming Tours" on the Saint-Sauveur site
The team chooses a rehabilitation in the continuity of the history of the site, that of art and industry. The 15,900 m² wasteland at the entrance to the town, formerly occupied by the metallurgist Gaury and then the "Projet 244" street arts laboratory, will be converted into a veritable pedestrian area dedicated to crafts and art.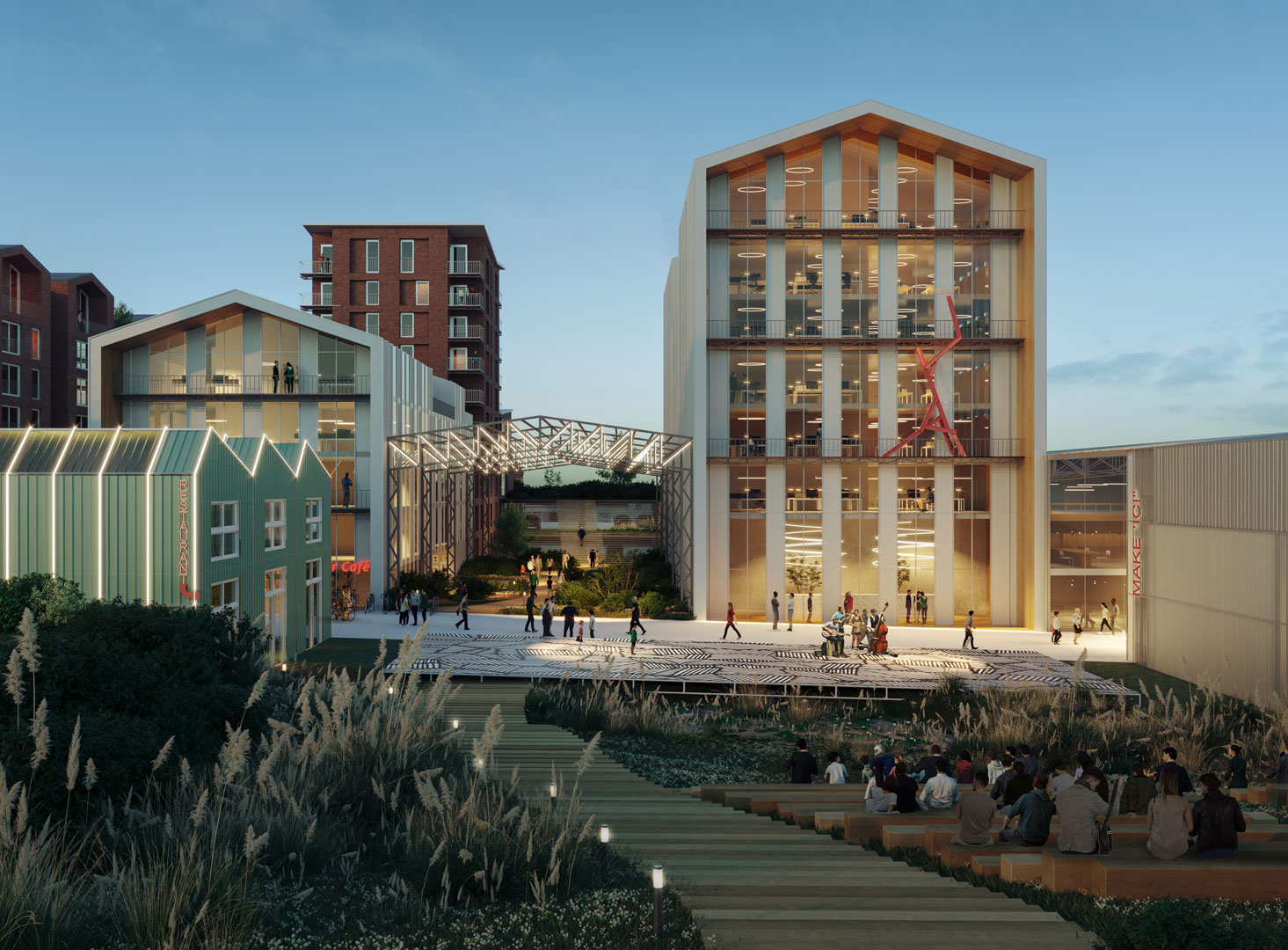 method: collective intelligence
The operation has been carried out from the very first phases of the competition with collective intelligence: the project is designed in consultation with residents, public actors, future users and local operators.
It offers an ultra-contextual and respectful urban vision: upgrading of the existing industrial heritage without demolition, reuse of the structural frames of the old halls, maintenance of the porosities of natural soils, reversibility and modularity of the operation.