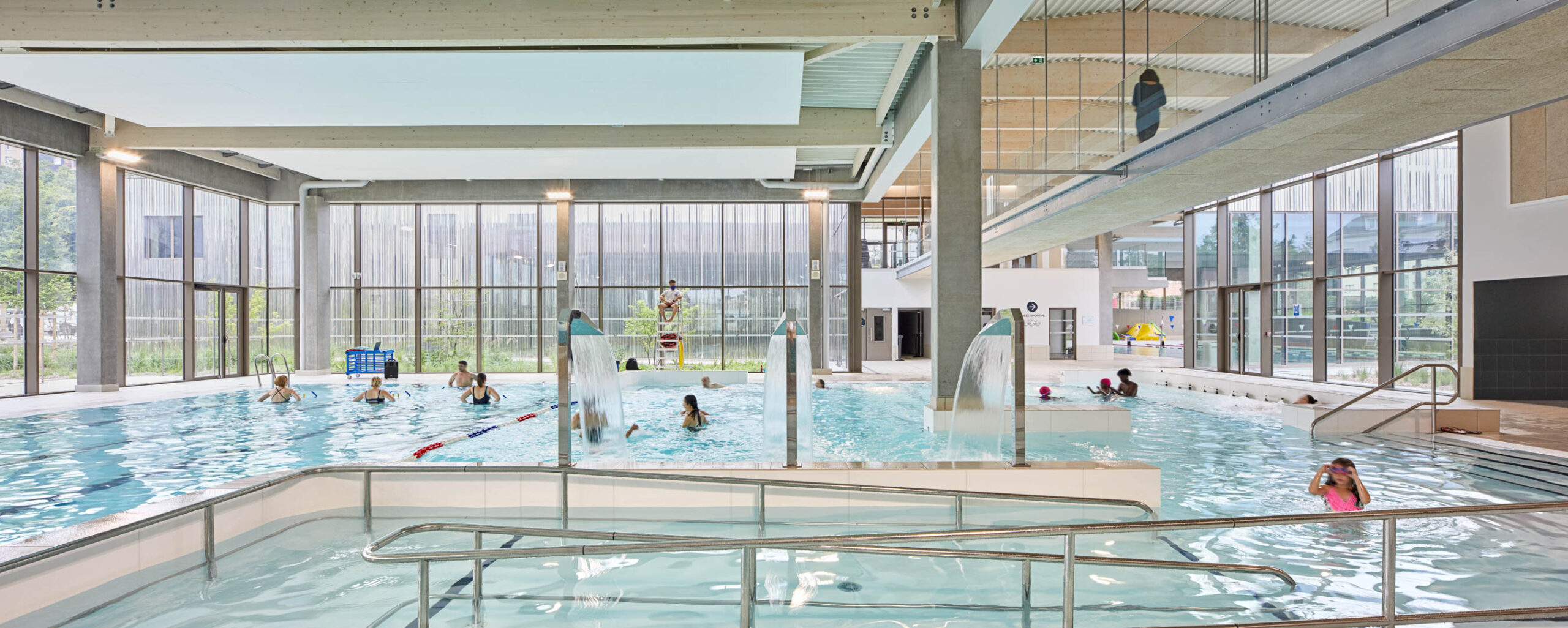 Inauguration of the o
On May 16, 2021, l'O aqua playing park was inaugurated in the presence of the Mayor of Orléans, Serge Grouard. Designed for the Town Hall of Orléans with Bouygues Bâtiment Centre Sud-Ouest and BVL Architecture, the sports, leisure and well-being complex will open its doors on June 21.
A delegation of around 100 city representatives, local elected officials, design and construction teams, sports associations and clubs and residents were able to visit the new 6,300 sqm space.
Designed according to a Global Performance Market in BIM, the center was completed in 18 months and is in the process of being awarded the Biodivercity label.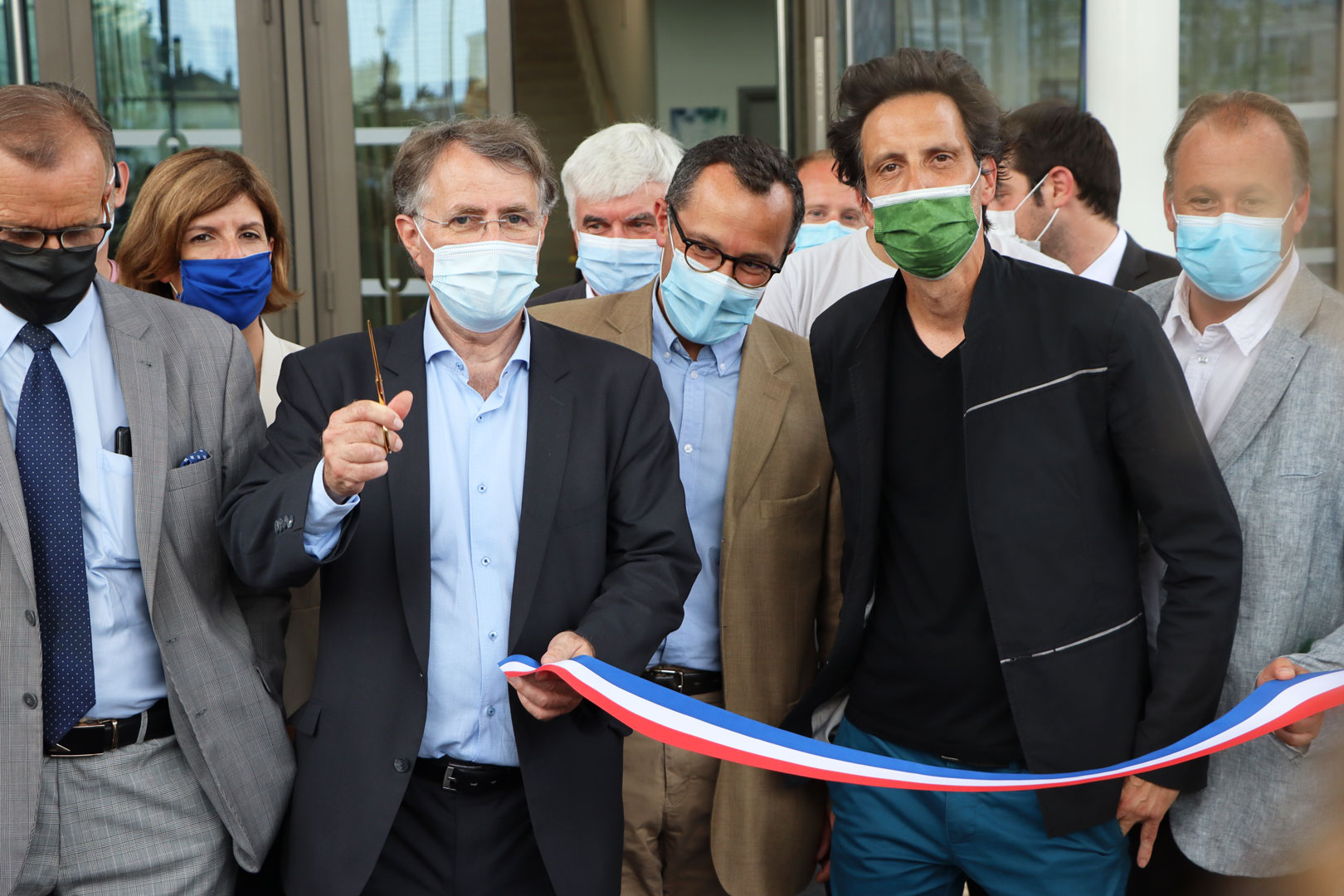 A park that replaces a prison wall
Located on the site of the former Orleans prison, the project is divided into four low volumes which distinguish the programs and confer great discretion to the building.
Eventually, through the mirroring of the large bay windows and the aluminum siding of the more intimate spaces – changing rooms, spa – the O will disappear into the garden which surrounds it, allowing the city to now have a park, in place and place of a prison.
Construction timelapse (Bouygues Bâtiment)
Technical article (Le Moniteur)
Photo shoot (City of Orleans)
Complete project (ANMA)