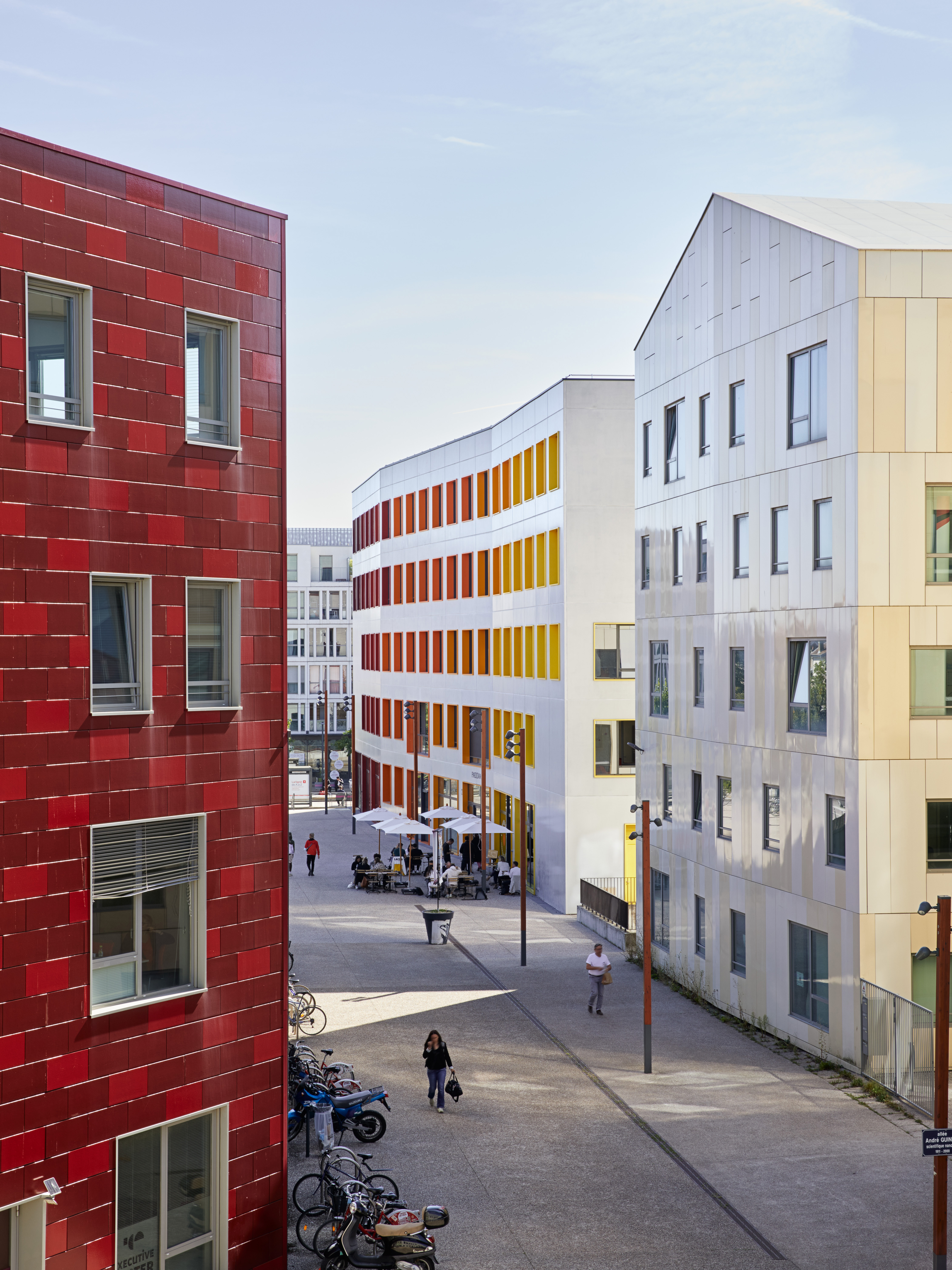 ​Last link
of the artem campus
Completed in the last days of 2020, the students of the ICN Business School made their first start of school in their new premises in September 2021.
The building of 4 office floors completes the Campus Artem project carried out by the agency and initiated since 2006. With its colorless stained concrete facade and its warm-toned aluminum joinery, it acts as a real link between the sober architecture of the existing building and the new colorful promenade of the Artem gallery.
The building wants to be porous with the public space by presenting on the one hand an active ground floor with a restaurant, and on the other, a completely inhabited facade where the tight mesh treatment of the slatted passageways galvanized steel transforms them into real living spaces.
Photography ©Marwan Harmouche
Discover the Place de Padoue Offices.