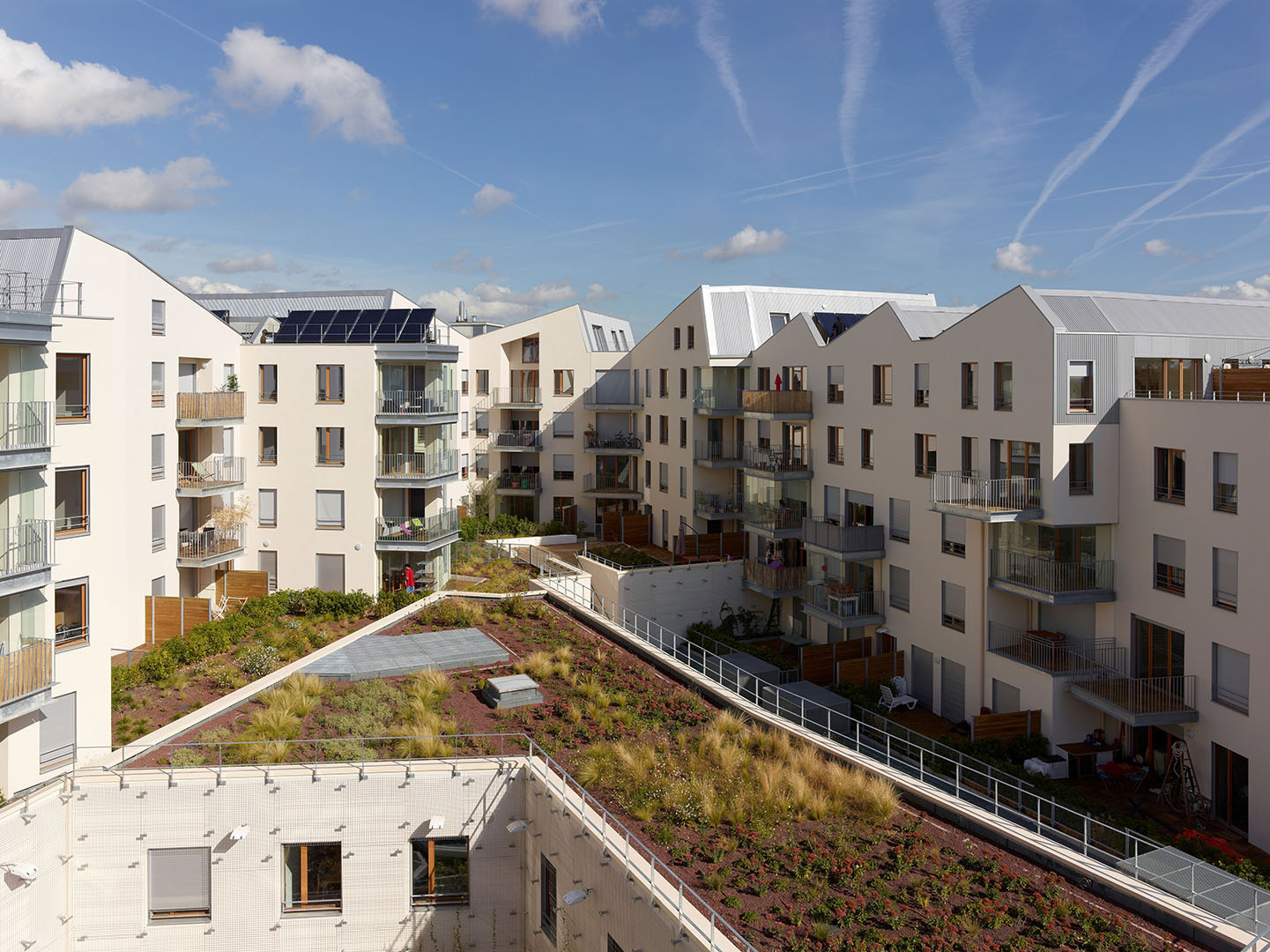 AN GARDEN WITHIN THE BLOCK
accessible to everyone
L'ilot Armagnac forms a transition between the typologies of Bordeaux shops and the new density created in this district. In the bow, it initiates the urban development of the Belcier district, it brings an urbanity to the scale of the existing to the Place Armagnac and gradually prepares to the higher scales of the city to come.
It is designed from strict alignments on the streets and opens from the core to the public square to the south. This mixed block offers accommodation, facilities and at its heart, a planted space shared by all accommodation. These are all different and most of them open onto the central garden accessible to all.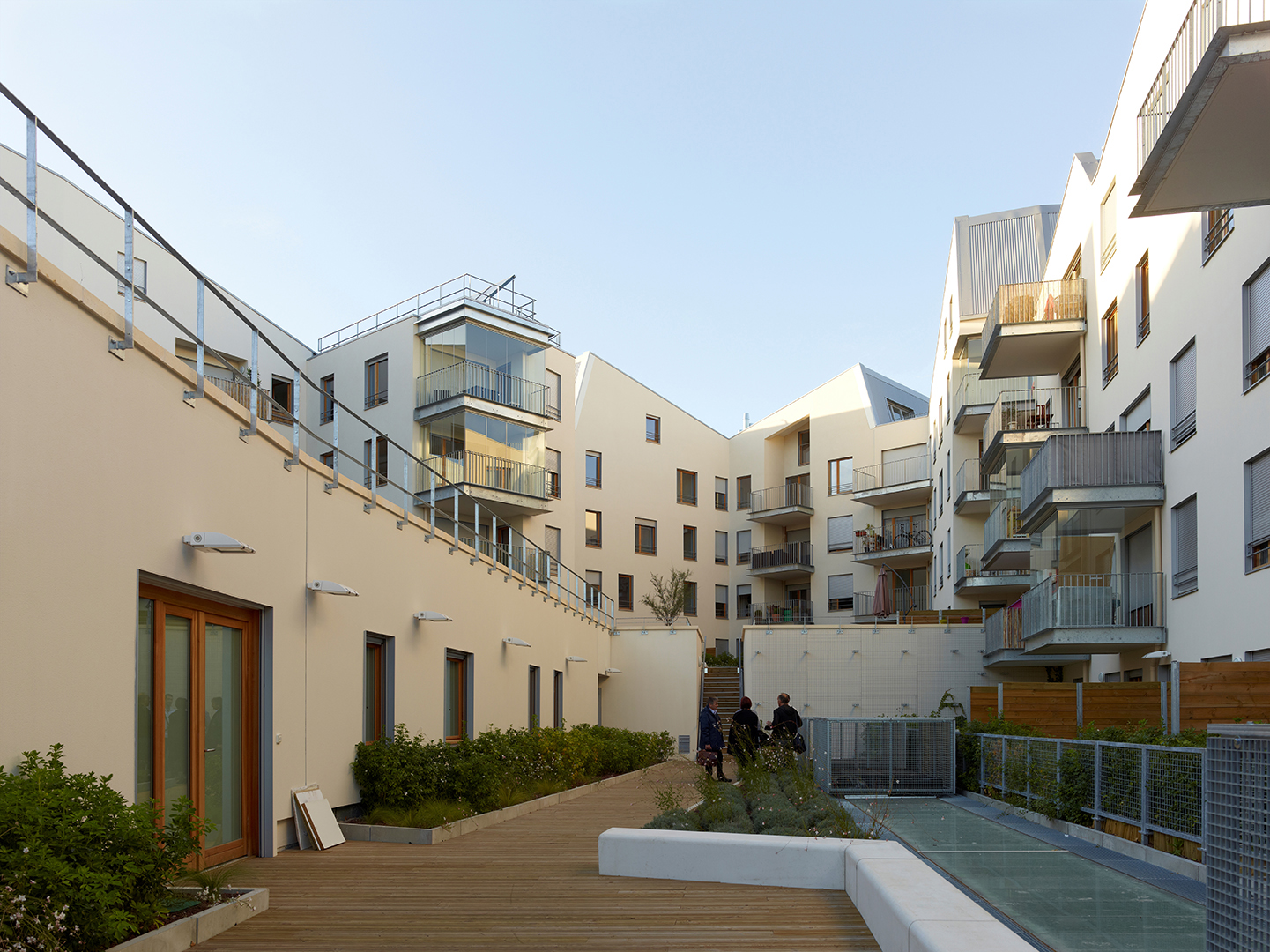 outdoor spaces and multiple orientations
The project is crossed by a pedestrian path which links to each building entrance, and reinforces the conviviality of the whole. The design of the buildings responds to the principles of bioclimatic architecture. The roofs, mainly oriented to the south, are equipped with solar and thermal panels. Some accommodations have verandas, inter-climatic spaces that extend the living-room. They allow heat recovery in winter and ventilation in summer.
The emphasis is on the quality of use of the accommodation: light, habitability. Most of them are double-sided or have a double or triple orientation but all have an external extension: balcony, loggia, garden or roof terrace.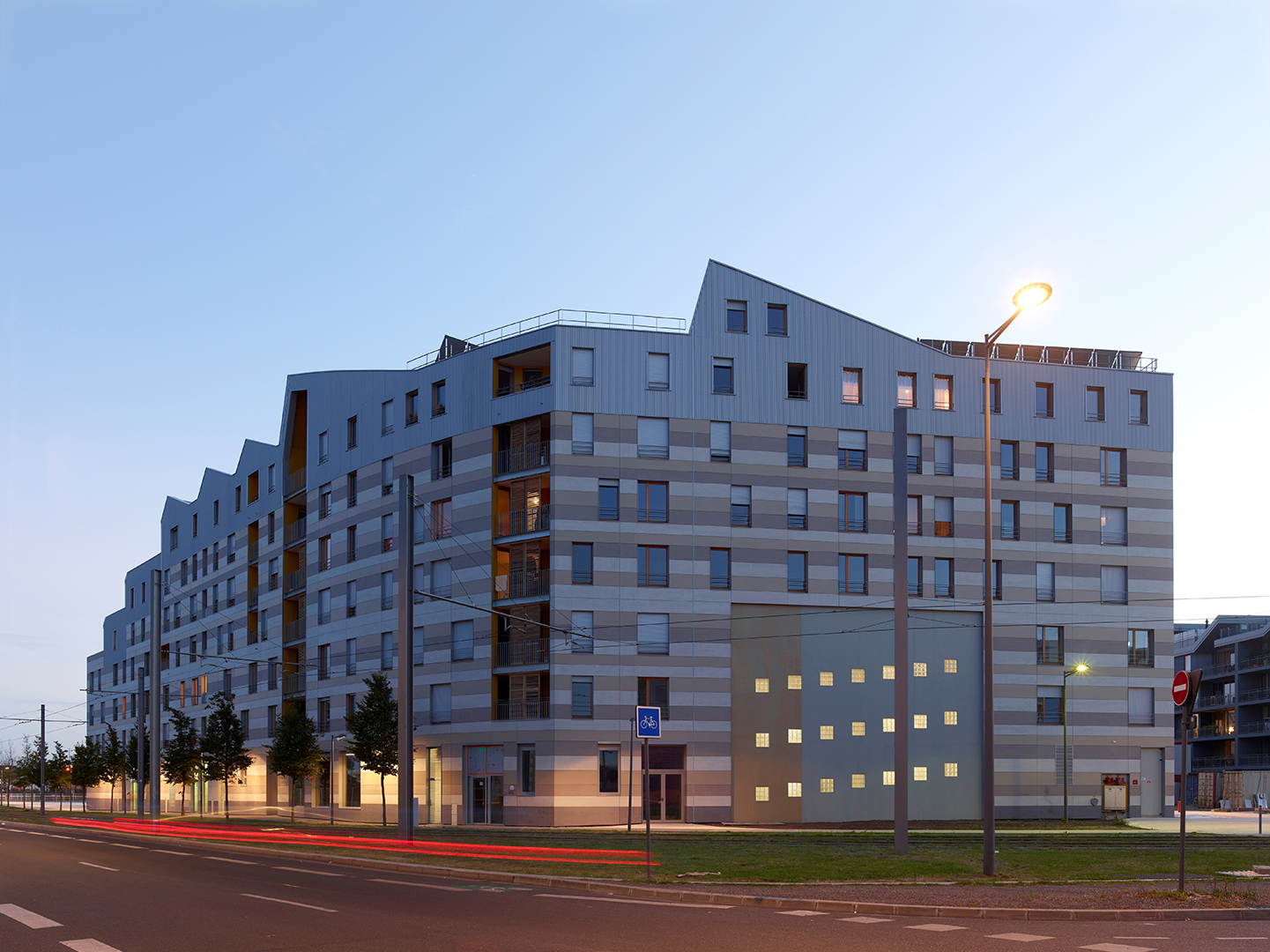 PROJECT TEAM
MANAGEMENT TEAM
Architect: ANMA
HQE: Agence Franck Boutté
Landscape: Taktyk
Economy: Gleeds
Acoustic: Jean-Pierre Rous
Control office: Veritas
COMPETITION
Fanny Rozé
RESEARCH
Olivier Calvarese
CONSTRUCTION SITE
Etienne Challet-Hayard
Matthieu Miquel
COMPANY
General building company: Eiffage
All trades: Egis