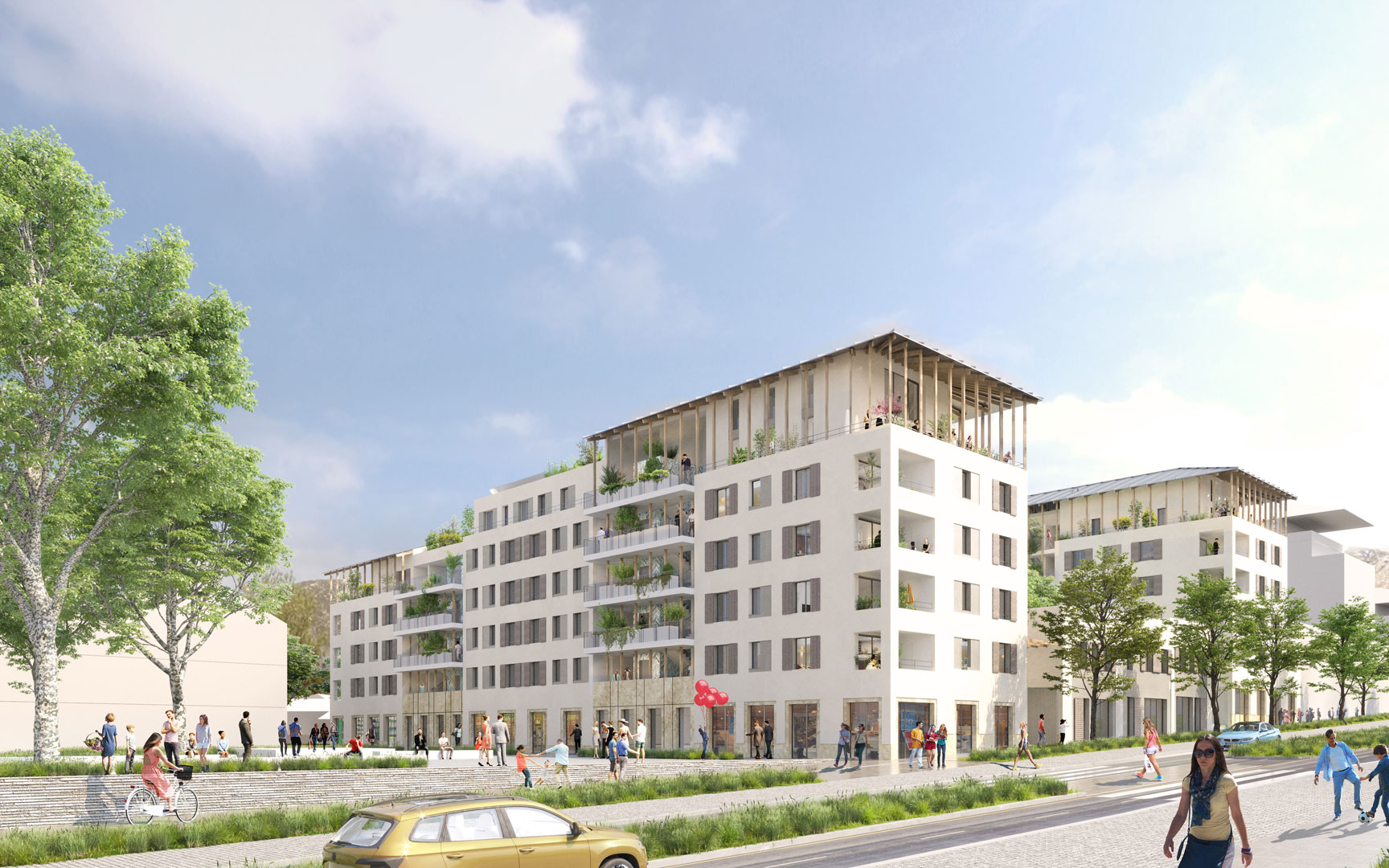 demonstrator
of an urban approach
The BE4 block, in the heart of the ZAC Vallon Régny designed by ANMA, is a demonstrator of the architectural invariants developed by the agency, in the service of quality of life.
4 fundamental approaches are combined:
The fineness of the built thickness , which allows sunny through-housing from morning to evening.
Nature in the city , with an emphasis on visual breakthroughs towards the hearts of planted blocks and vegetated belvederes.
The roof architecture , which makes it possible to inhabit the roofs, tops the buildings and makes the 5th façade accessible via houses on the roofs which stand out against the sky.
Verticality , which through games of solids, voids, hooks and withdrawals breaks the "bar" effects and the sensations of too high density.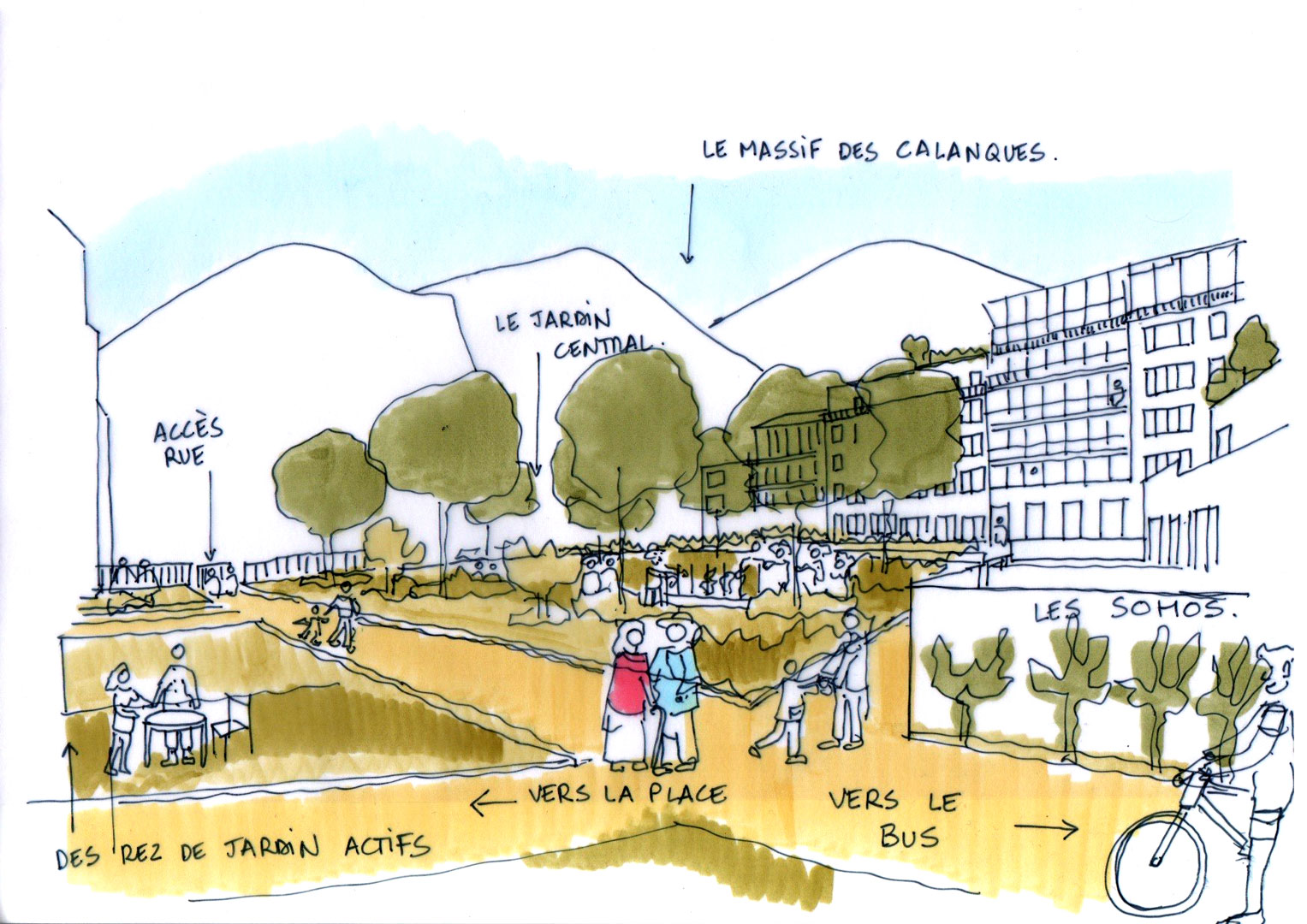 outdoor spaces
and natural light
Facing the future public square, overlooking the Calanques National Park and located between the future Boulevard Urbain Sud and rue Marta Hartmann, the mixed block consists of 70 housing units, a concierge, shops, housing/workshops Soho and a parking lot. Three narrow, tiered buildings are arranged in a U, surmounted by overhanging roofs and free up a large garden in the heart of the block.
It is a green lung for the district: green spaces in the ground, planted with tall trees that will form a canopy of summer freshness and a natural setting between the housing units staged in successive tiers.
The gradual thinning out of thin buildings makes it possible to design through and well-exposed housing, naturally ventilated and with green terraces. They are thus, for the majority of them, equipped with a kitchen on the first day and naturally lit bathrooms.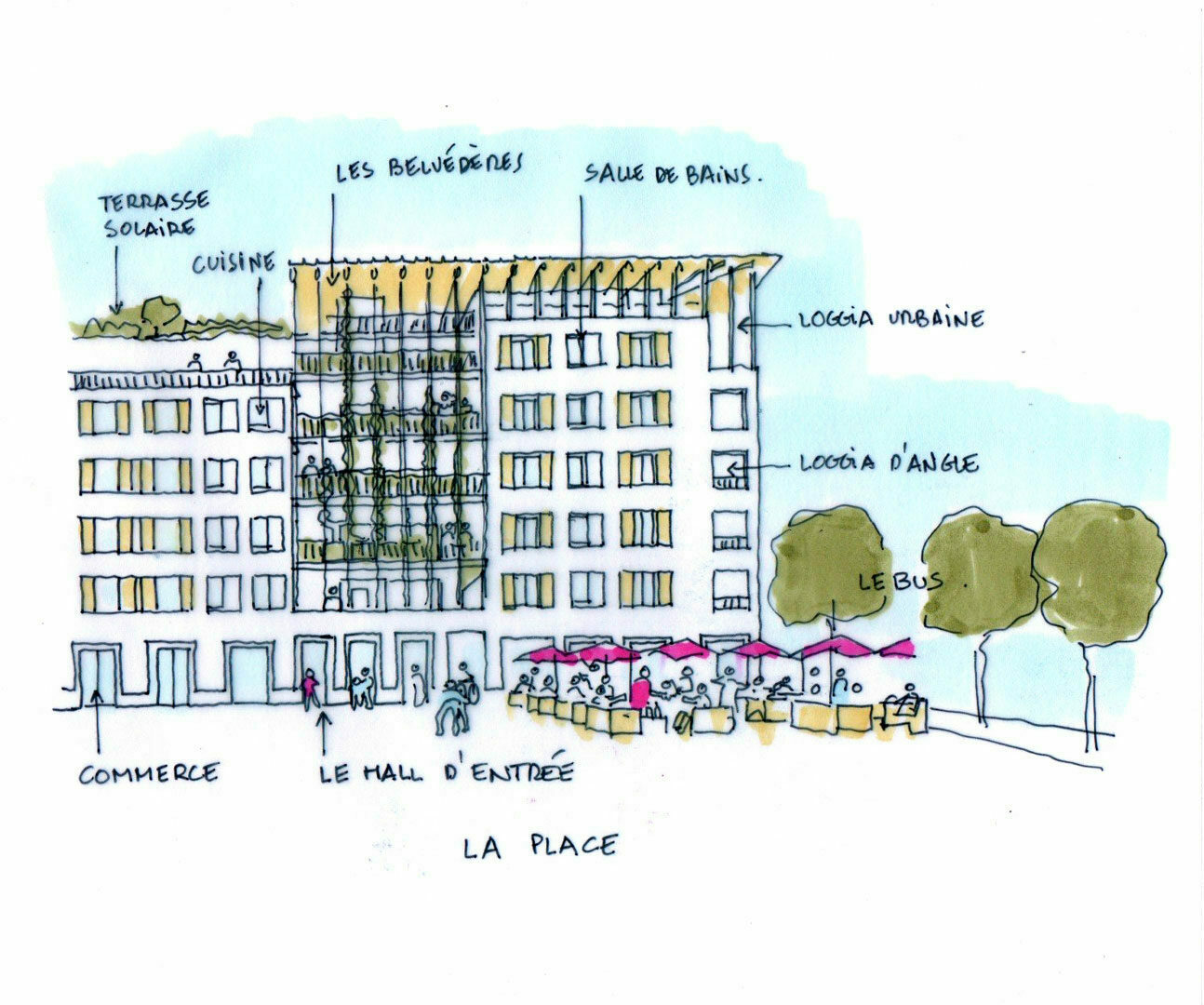 PROJECT TEAM
PROJECT MANAGER
Architect : ANMA
Structure : ICES BTP
Fluids : G2i – Garcia ingénierie
AMO Energy : E-nergy
BIM Manager : SigmaLynx
VRD : Cerretti
ARCHITECTURAL STUDIES
Camille Gravellier
Giovanni Scandola
Olivier Peroneau
Romain Godard
Marie Merindol
LANDSCAPE
Sébastien Moinet