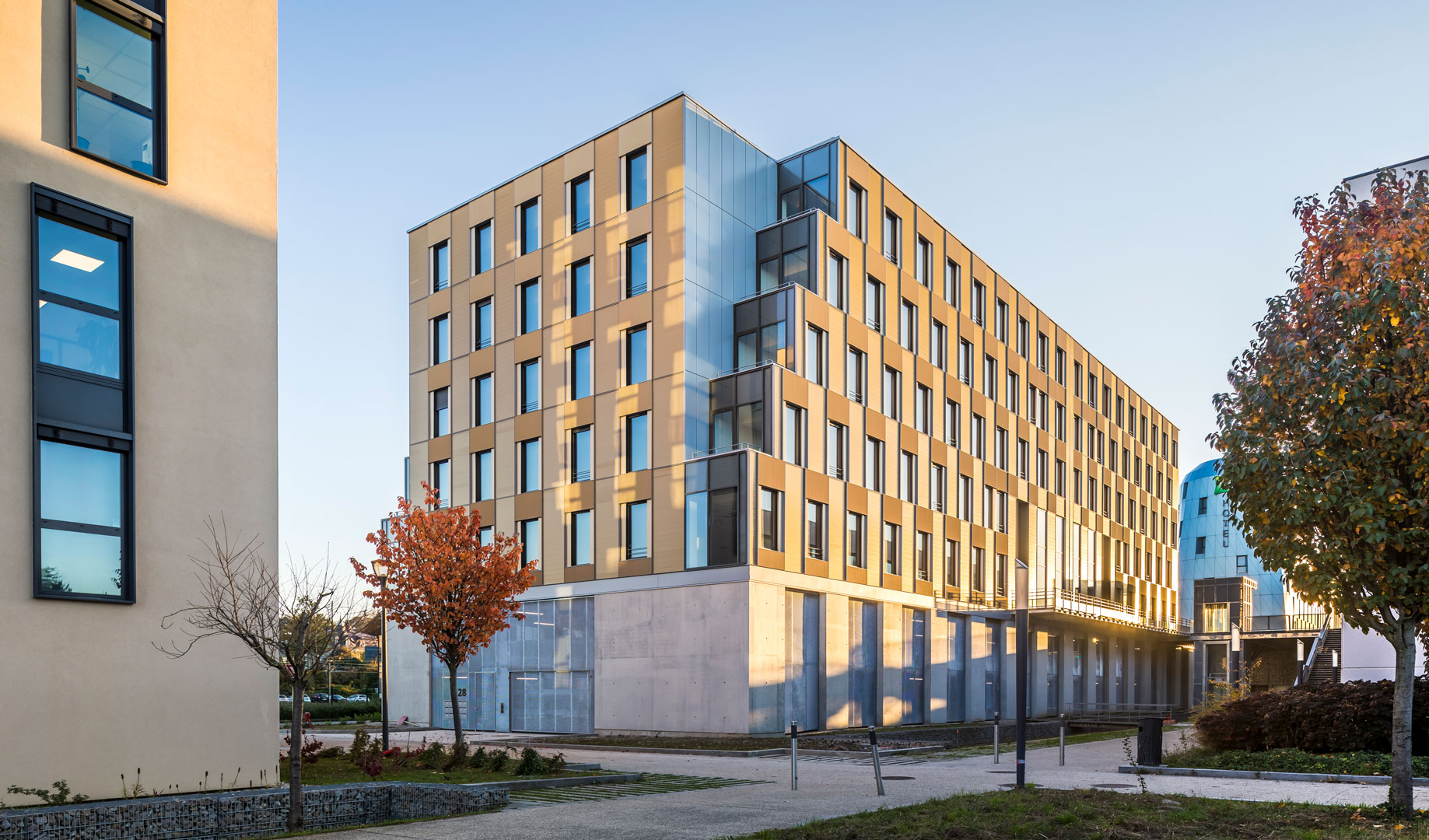 new dynamic
tertiary
The centerpiece of the Mulhouse train station puzzle, the "My Platinium" office building is the agency's second achievement in the eponymous ZAC: a site with strong economic and urban potential linked to the growing development of the TGV station.
The mixed-use building offers a tertiary program, a commercial space, a 70-space car park and a hundred bicycle parking spaces.
The project is located rue Carl Harck, below to the east of the Riedisheim bridge. It clings to the long backbone connecting to the TGV station by a footbridge that leads to the forecourt of the Ibis hotel, also designed by ANMA.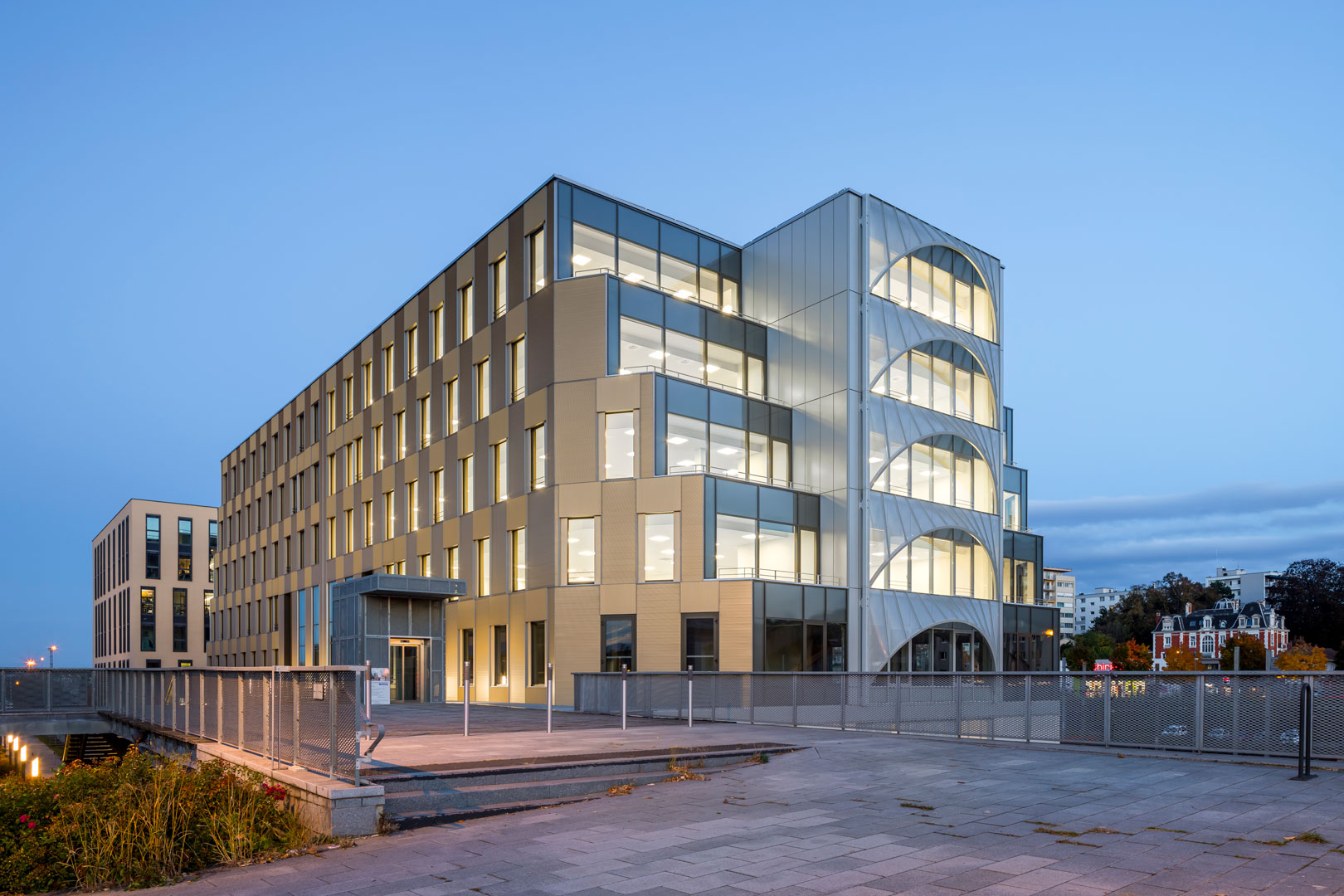 built in topography
The building thus follows the topography of the site without creating a basement : the first two levels are devoted to parking lots and the new reference level, more than 6m from the natural ground, becomes the upper ground floor.
A new footbridge leading to the entrance hall is built in the continuity of the existing public vertical circulation, at the entrance.
From the ground floor, the building offers a large entrance hall and a double-height conference room as well as 5 free office floors totaling 6000 m² SP.
All levels are largely glazed and have private outdoor spaces framing views towards the district and the Mulhouse region.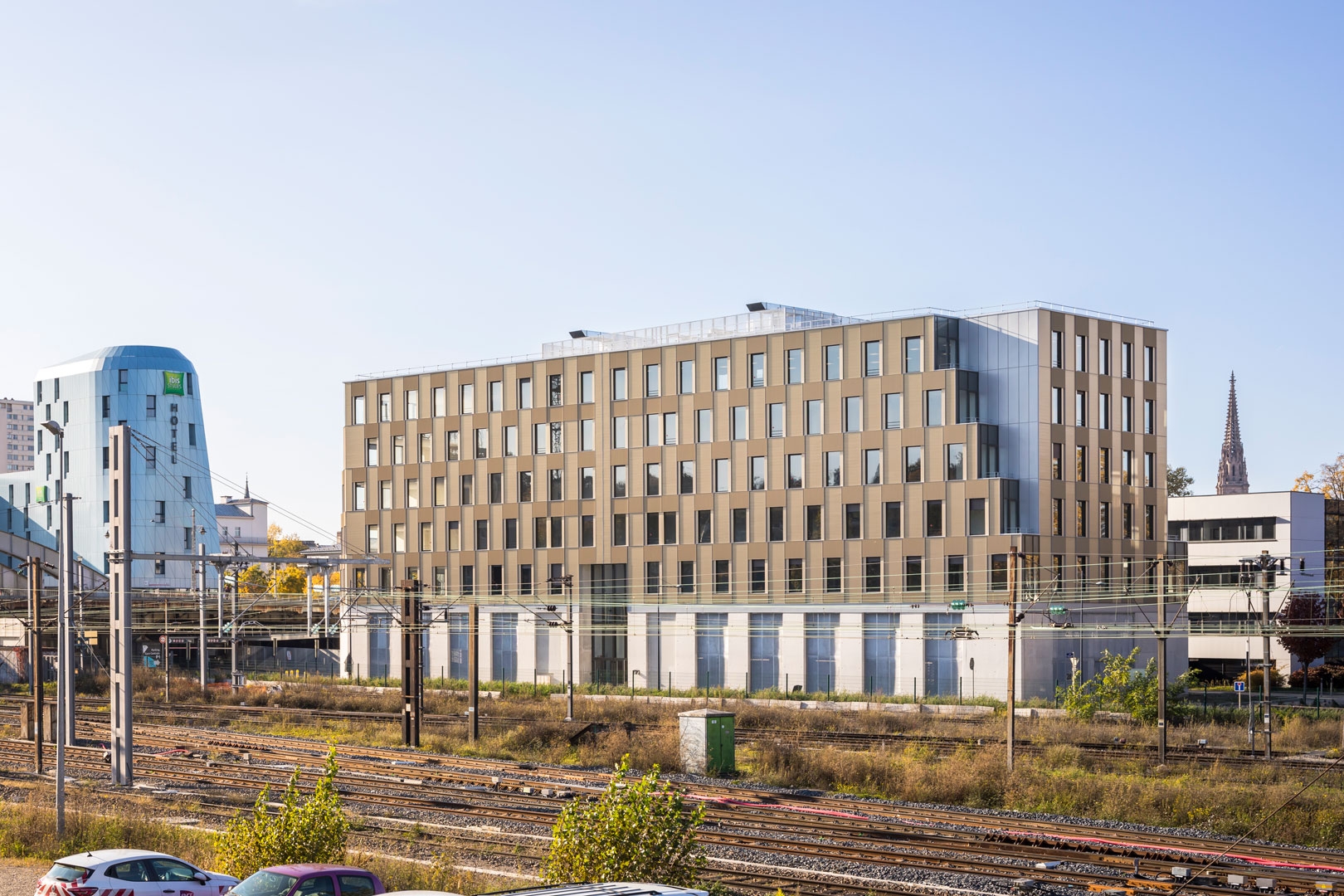 discreet insertion
in the zac station
The project is part of the urban framework established by the SEURA agency which links the new programs to existing infrastructures. Compact and prismatic in its far-sight, the building of constant height and without emergence is discreet within the ZAC.
Three of the facades are adorned with alternating geometry extruded aluminum slats, while the west facade has a curtain wall and metal mesh sun screens. Each of the gables is also cut in steps, giving a more domestic scale to the whole.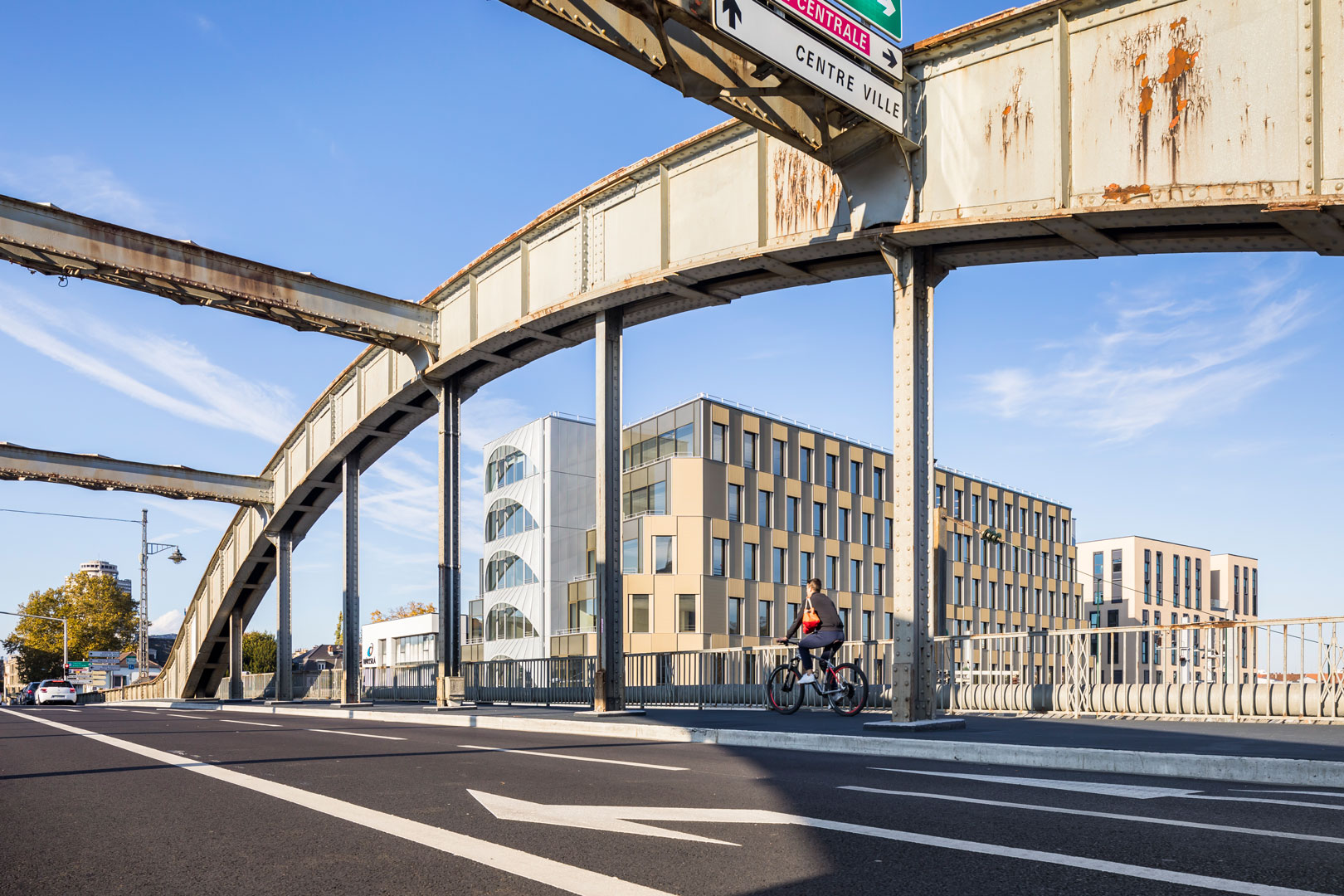 PROJECT TEAM
PROJECT MANAGER
Architect : ANMA
FEASIBILITY
Juliette Chourrout
ARCHITECTURAL STUDIES
Camille Gravellier
CONSTRUCTION WORK
Estelle Bedu
GENERAL ENTERPRISE
Bouygues North-East Building