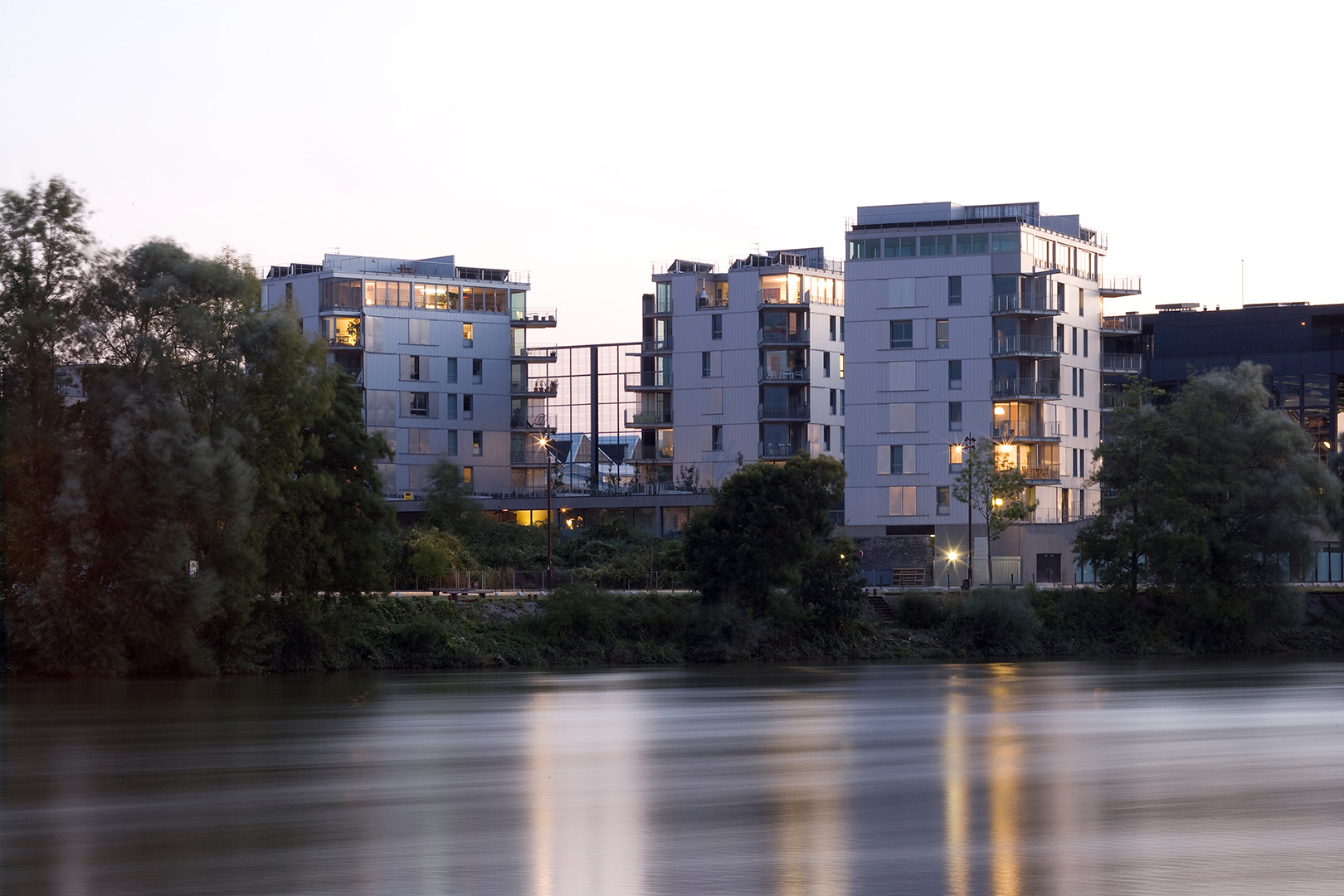 the ordinary extra
Located on the Île de Nantes, on the banks of the Loire, facing the historic center, the Habiter les Quais project is part of Alexandre Chemetoff's master plan.
On a sanded concrete base, three tall buildings stand out against the back of Jean Nouvel's Courthouse. These three buildings of 18 apartments each are staggered in order to clear the views and ensure maximum sunlight of the facades.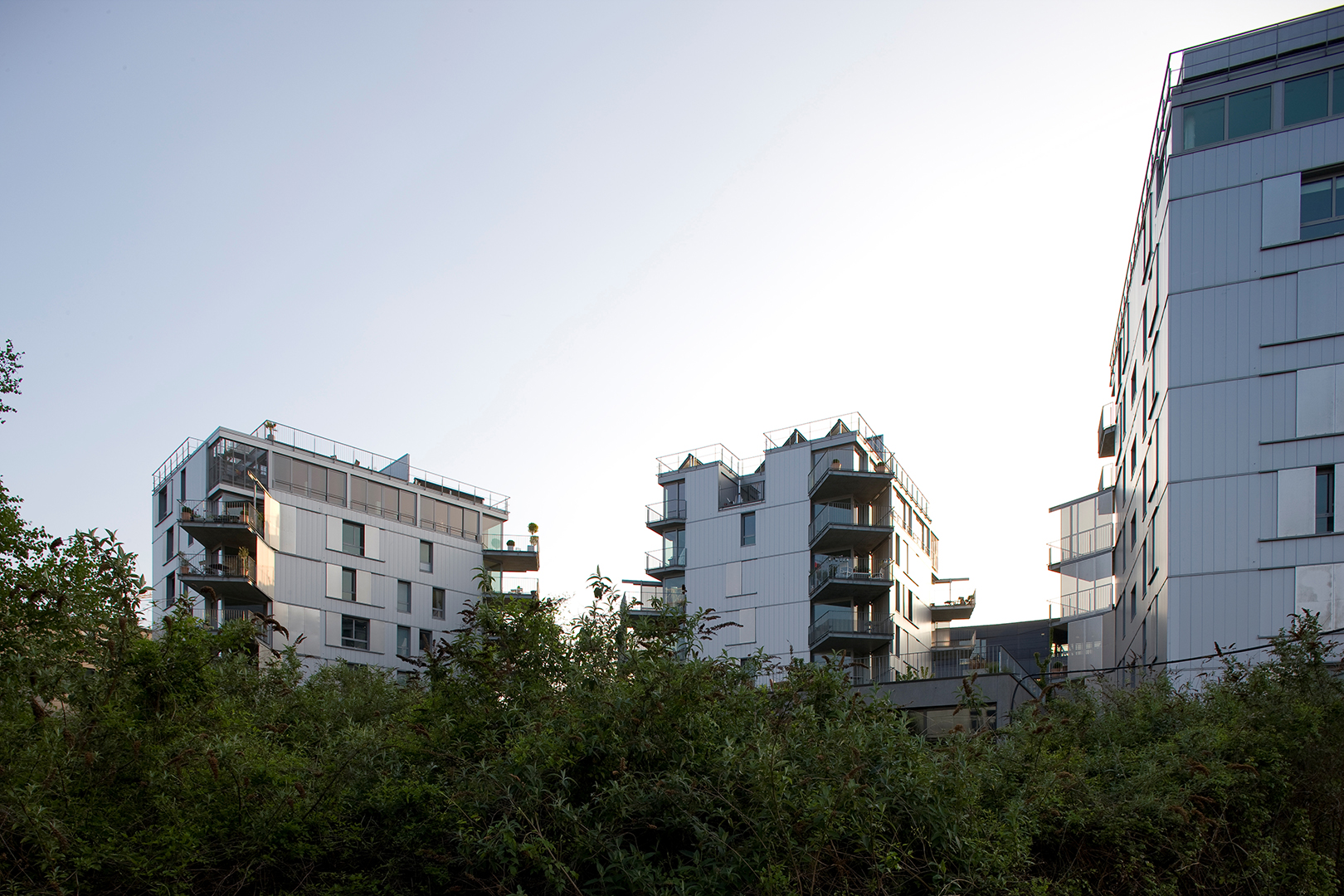 typological diversity
To the south, a building of 19 social housing units vertically extends the base at the heart of which the car parks are housed. The ground floors facing the street are occupied by offices, activities and a brasserie on the banks of the Loire.
To the east, four duplex townhouses with solarium terrace open onto the public garden.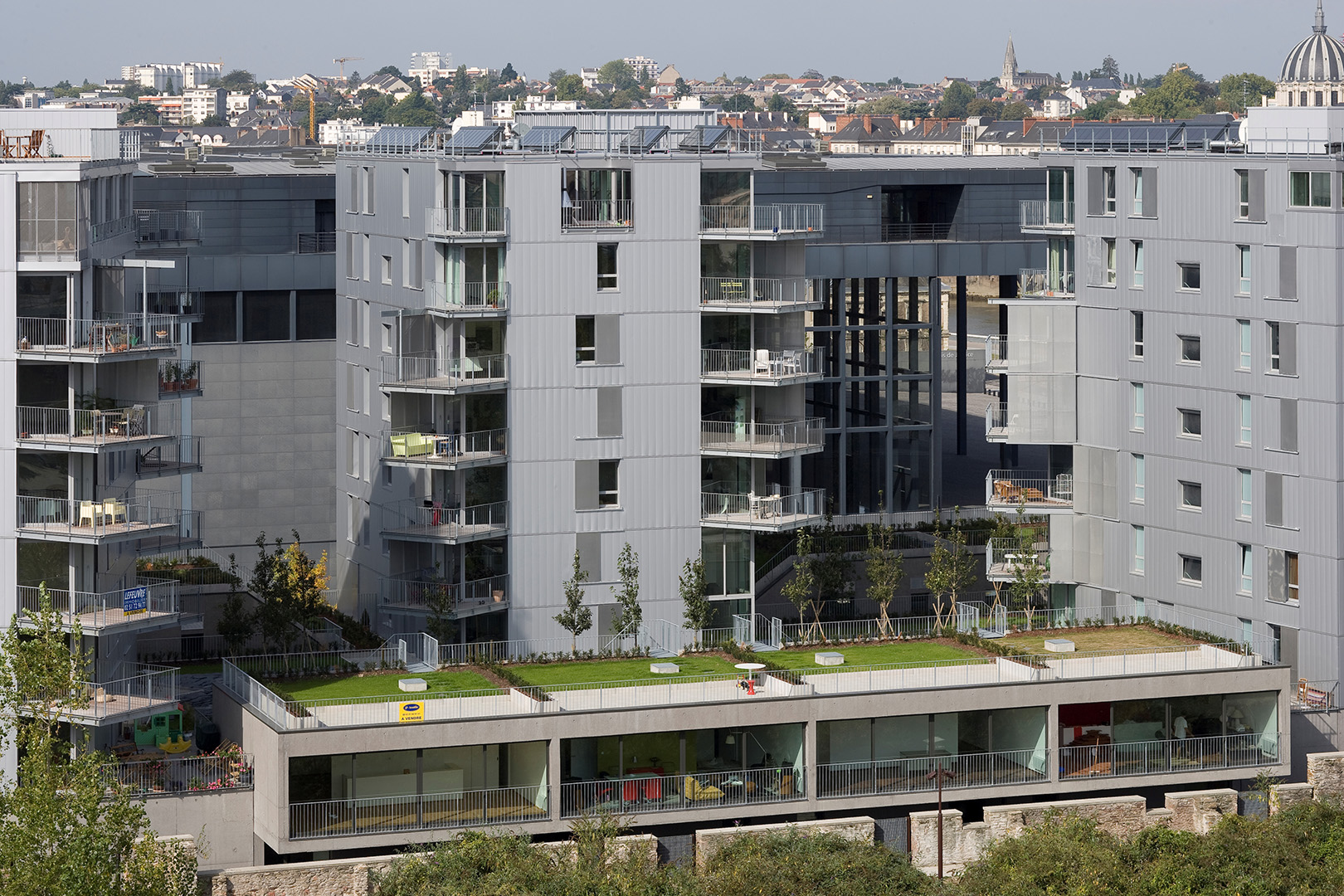 naturally lighted
water features
All apartments for sale have at least two orientations and frequently three. The angles are fully glazed and the living rooms, which open through large sliding windows, extend outside onto large terraces facing the Loire.
The design of the levels allows the evolution of partitions and thus facilitates the union of several rooms in a single large space. The water features are all naturally lit. Particular attention is paid to sober and durable finishes.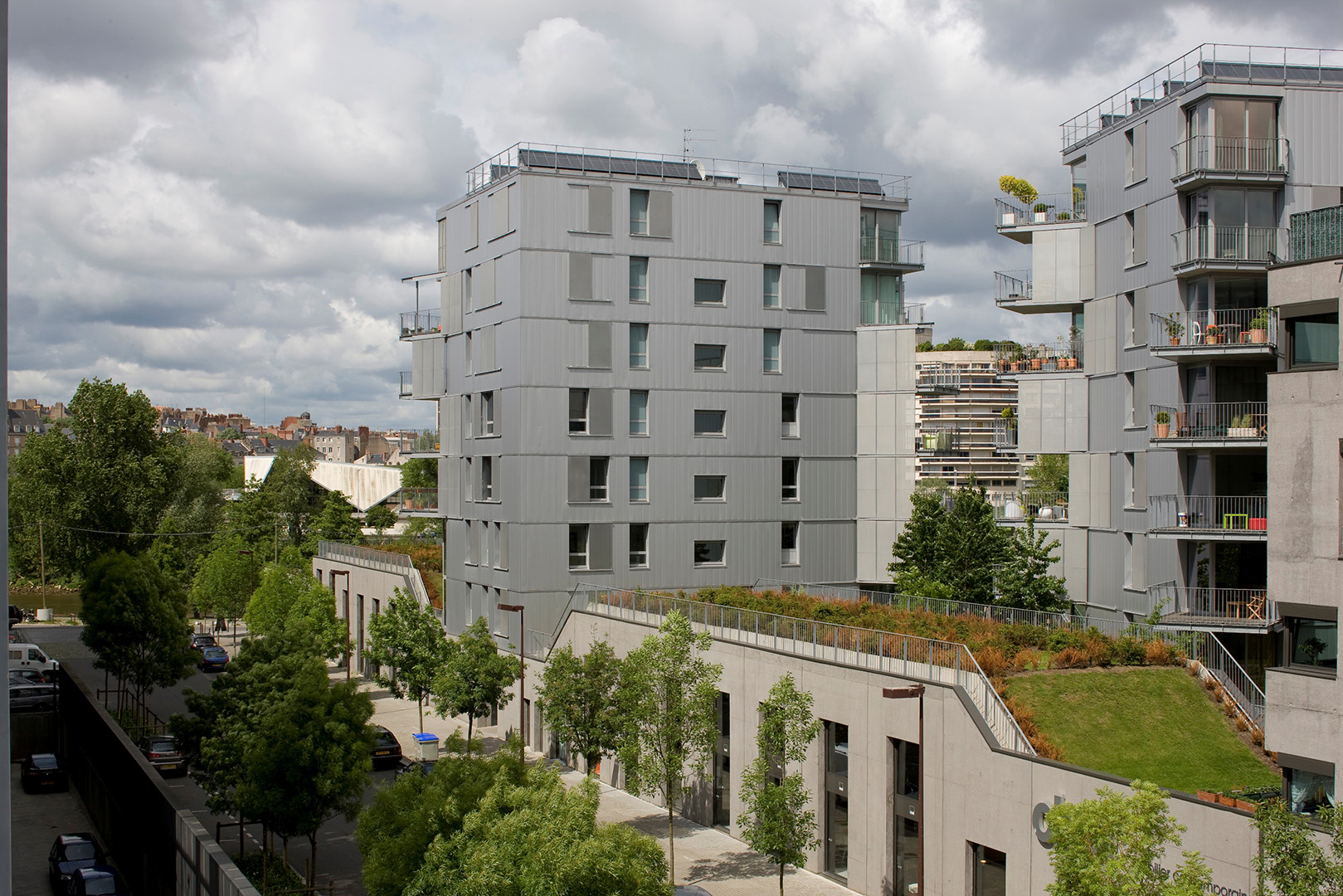 the large accommodation
Social housing, for the most part crossing, has either a private terrace on the garden level, or a double height in the living room or a solarium terrace on the top level.
The buildings, clad in matt aluminum, are built on a landscape garden mixing raw slate, wild plants and rare species. This project affirms the need to be generous in common or private living spaces, and favors openness to the near or far landscape.
PROJECT TEAM
MANAGEMENT TEAM
Architect: ANMA
Fluids: Alto
Structure: Kephren Engineering
Acoustics: Peutz & Associés
Landscape: West 8
STUDIES
Edwin Herkens
CONSTRUCTION SITE
Hélène Dupont