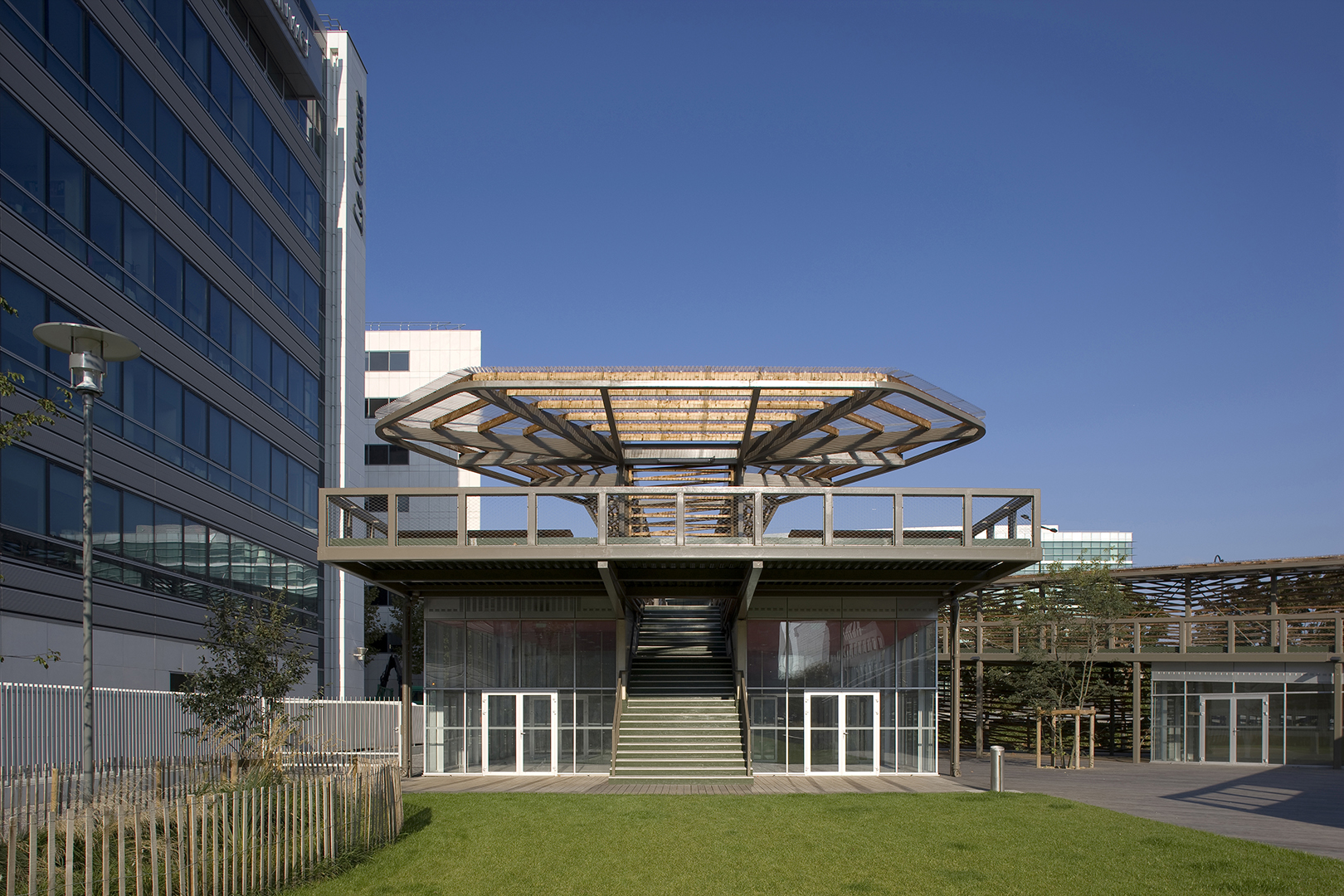 a gateway to
cross the highway
The footbridge is presented as a continuous green ribbon that evolves along its route. Designed from simple and repetitive structural elements, it crosses the highway as well as the gardens in a uniform and gentle manner. It marks the boundaries of the plots and occasionally recreates alignments. Asymmetrical, it offers differentiated views.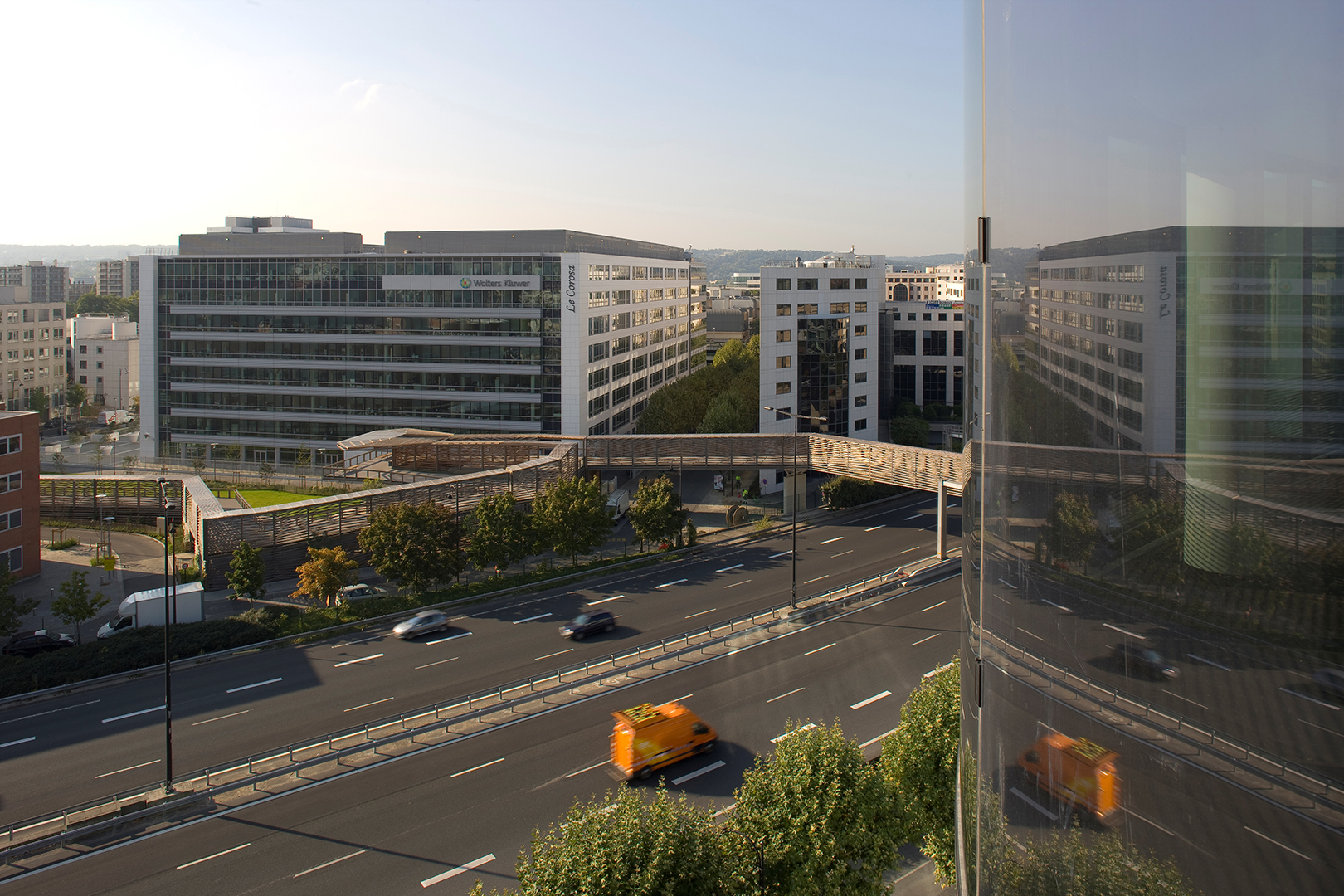 sequenced route
and green cord
Its route includes several sequences more or less open to the environment: the lawn, the belvedere, the protected crossing of the A86, the wild garden and the playgrounds, the linear descent and the alcoves. The 472 m long structure is a simple metal structure with a 5.40 m wide deck, of constant thickness regardless of the crossing. On one side, a wooden trellis forms a visual filter and windscreen.
This frame of variable density which turns horizontally is covered with translucent plexiglass plates, it then forms a continuous protective canopy. A cordon of plantations accompanies the footbridge and expresses a signal line across the city.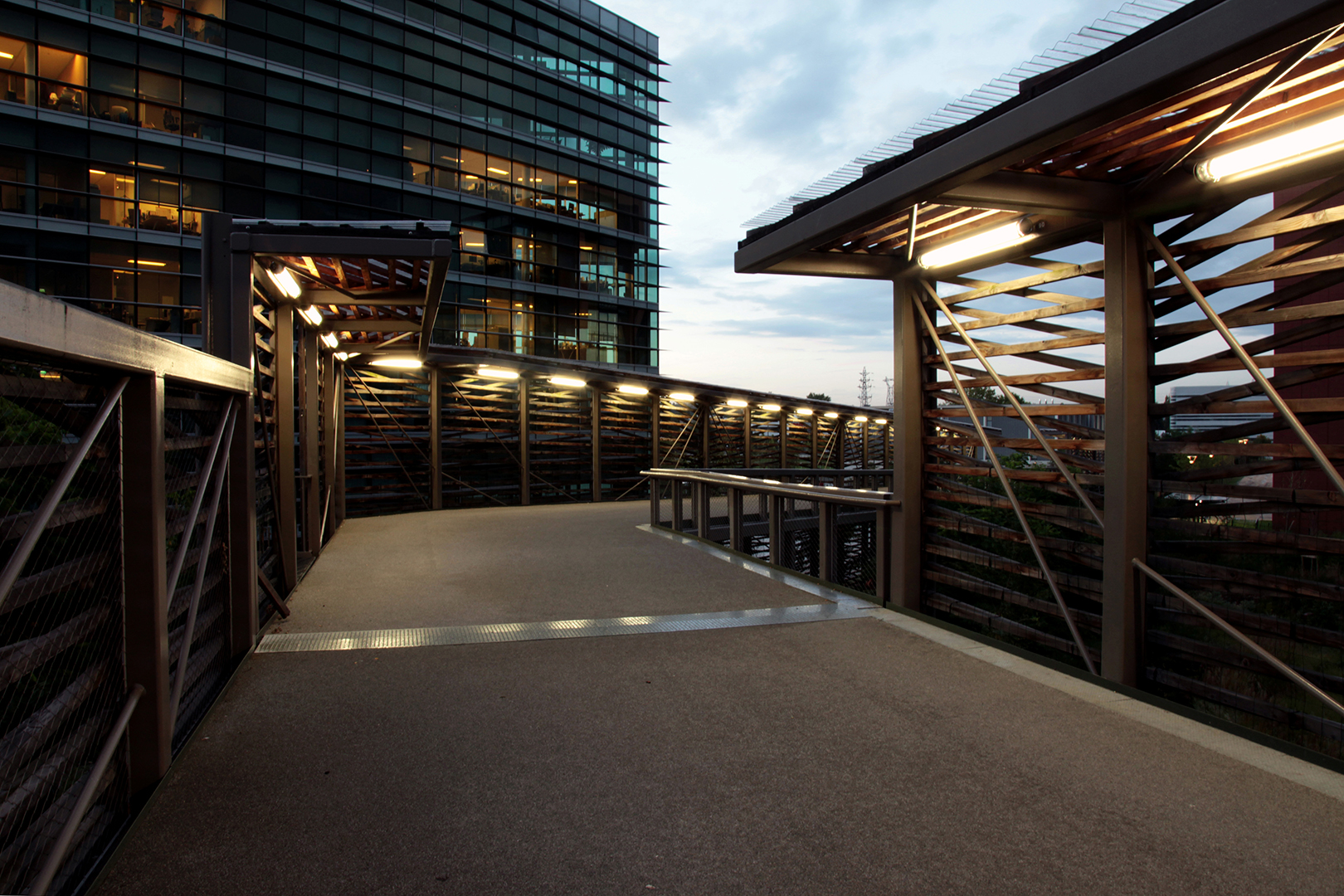 PROJECT TEAM
PROJECT MANAGER
Architect: ANMA
All trades: OGI
Structure: Hugh Dutton Architects
Lighting: Patrick Rimoux
Landscape: MAP
COMPETITION
Antoine Chassagnol
STUDIES
Loïc Gestin
CONSTRUCTION SITE
Boris Schebesh