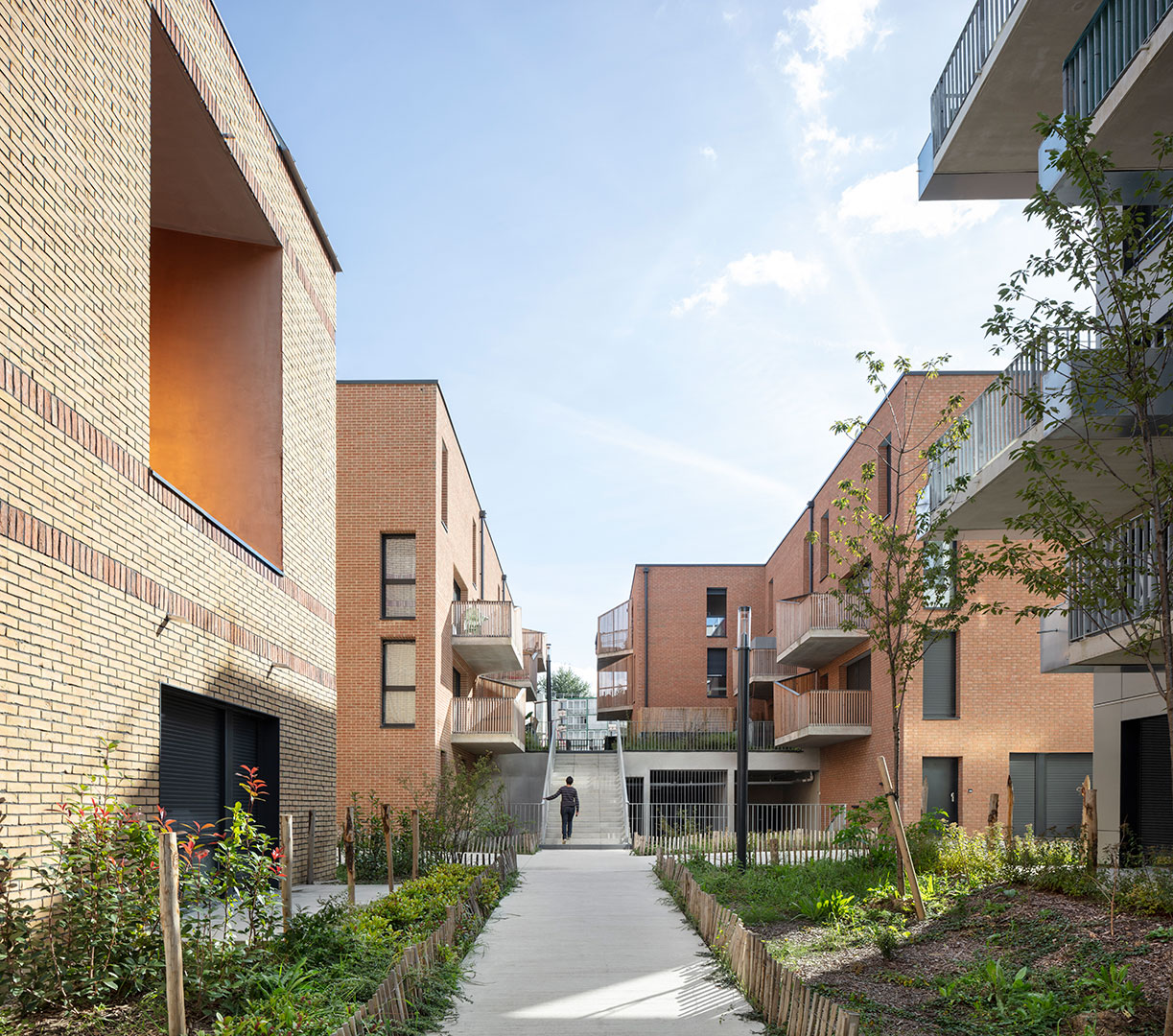 VIEW OPENINGS
TOWARDS THE HILLS
The joint development area Saint-Jean is located in the east of Paris, within the city authority of Marne et Gondoire, near the city center of Lagny. Formerly a military hospital closed in on itself, the site now opens generously towards the hills of the Marne, inscribing it at the heart of its regional geography
The housing complex developed by ANMA offers diversified typologies specific to each of the four lots of the operation. Either collective, duplex or in the form of individual houses, the accommodations are available in this project.
In order to offer a dialogue between the built and natural heritage, visual openings and common spaces are implemented between the lots, towards the park and the hillsides of the Marne.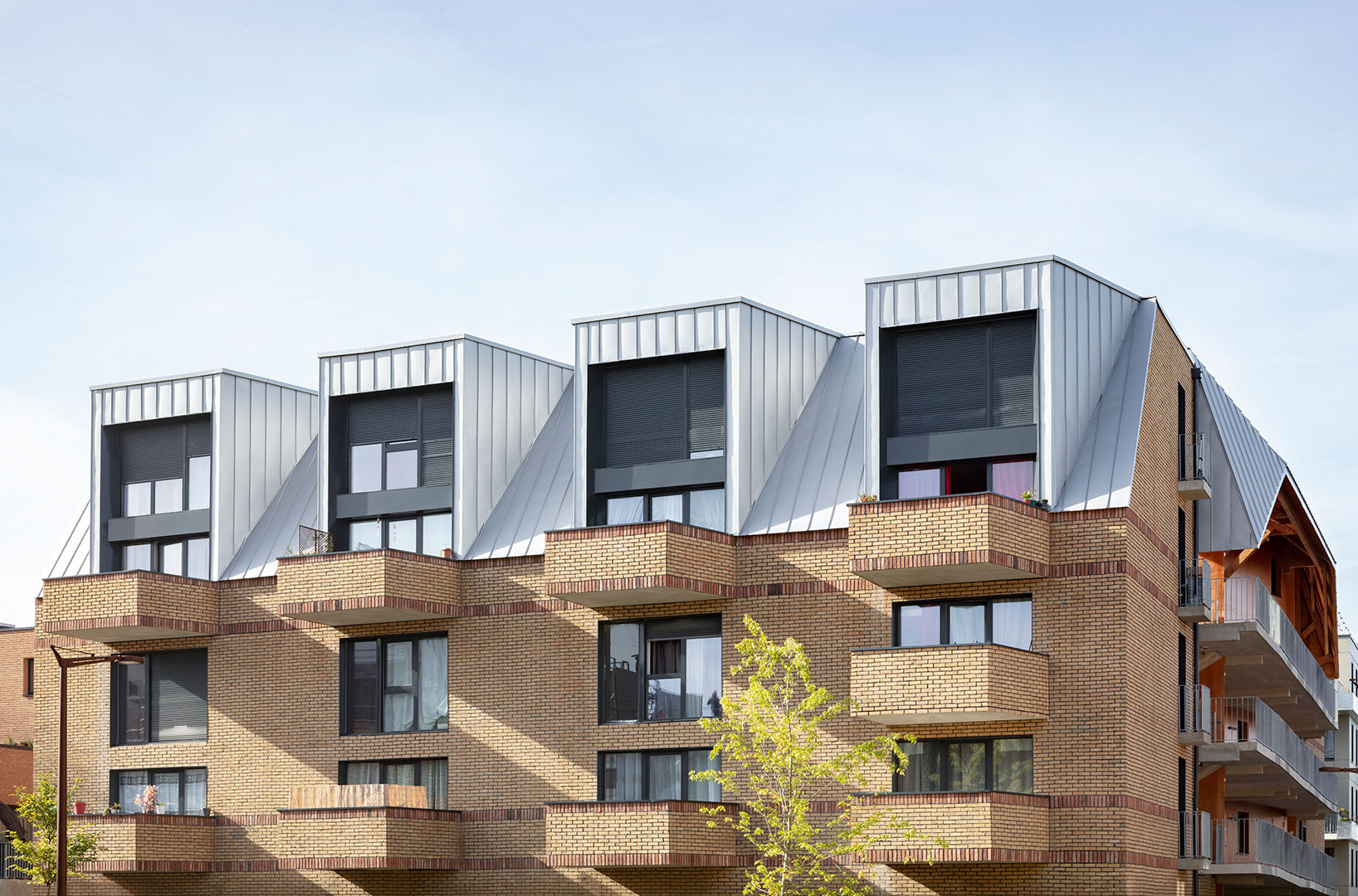 MAINTAINING
THE FULL-SOIL RATE
To mainain the growth of the trees to be kept and to allow the integration of new plantations, part of the soil on the block is kept in the ground. Most of the accommodations offers outdoor spaces: access to gardens, private plots, balconies, terraces or even loggias.
The strong topography of the site makes it possible to integrate the two levels of parking, thus limiting their impact on the ground floors.
The materials used – brick and timber – allow the project to be integrated into its context as much as a smooth transition between the different templates. Unique to the region, awnings are also architectural elements participating in the dialogue with the already there. All the buildings are thus equipped with these canopies, in response to the houses facing them.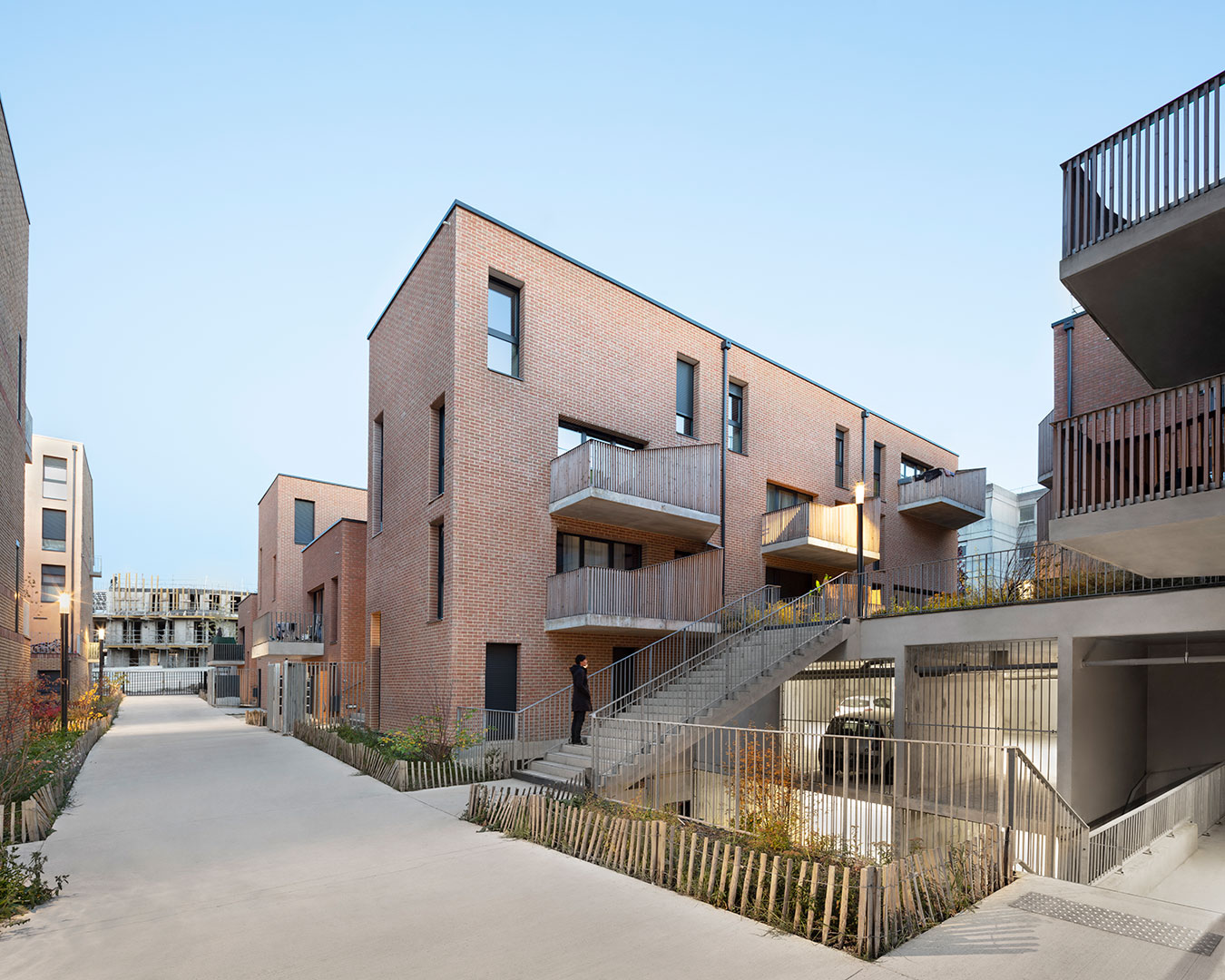 PROJECT TEAM
PROJECT MANAGER
Architect : ANMA
Structure, fluides : BITP
Acoustic : Itac
STUDIES
Michel Delplace
Aurélie Perrin
CONSTRUCTION WORK
Kevin Viel
Antonio Esteves