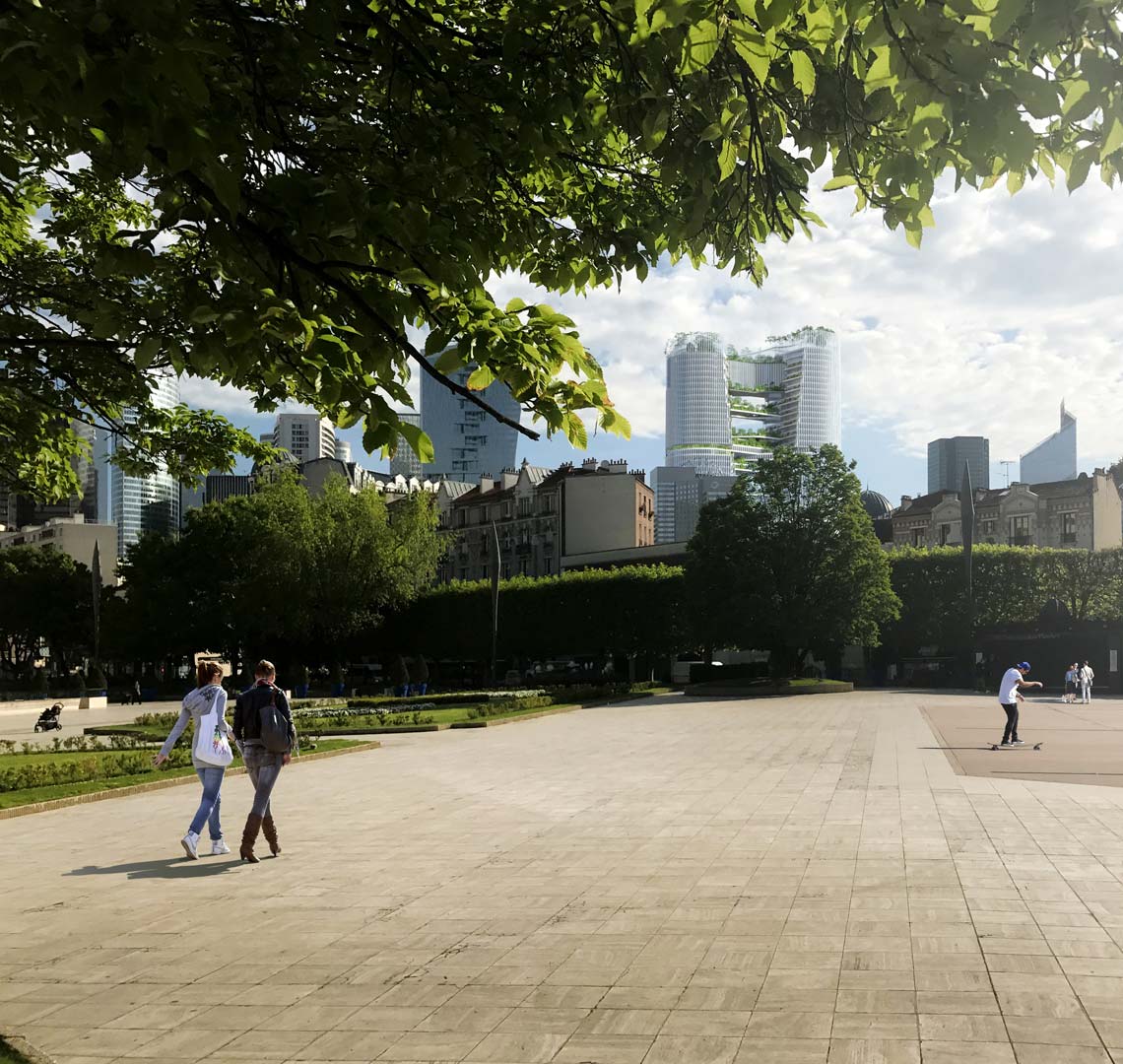 AN OASIS BETWEEN NATURE AND URBANITY
The Unibail Tower project, called Vertical Oasis, fits both in the urban context of La Défense, which is in full swing and brings innovation, and on the other hand brings new ways of working. The tower is thus intended to be a setting for new potentialities, flows and interactions between nature and urbanity: a symbiosis between the building and its context. The urban issue of this project was to strengthen a new urbanity inscribed on a neighborhood scale in connection between the esplanade and the surrounding municipalities, particularly Puteaux. This operation was part of the requalification project around the esplanade by offering a benchmark landscaped public space, a place of city / nature hybridization where urban soil can be found. The central axis between the Esplanade de la Défense and the Cours Michelet was privileged as it offers soft mobility as well as a landscaped presence affirmed by the oasis.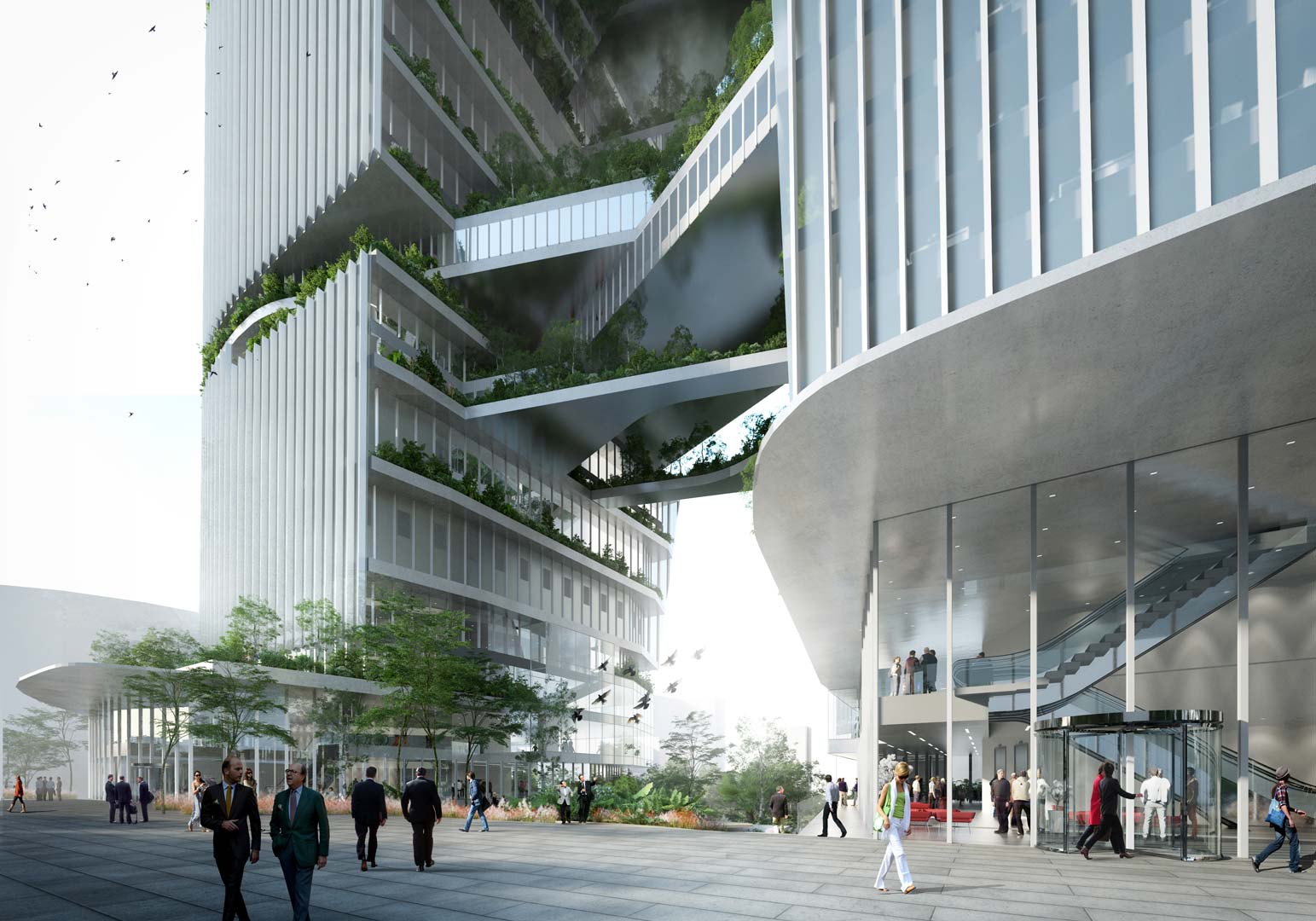 WELL-BEING, COMFORT AND CONTINUITY OF THE PUBLIC SPACE
The ambition of this project is to contribute to the well-being, comfort, and the continuity of public space, ultimately contributing to a new perception of La Défense. It is thus a question of supporting changes in work by playing on interior-exterior, private-public spatial limits, on perceptions, on uses, on the various collective and individual needs and on the well-being of each individual. The building represents a double urban and landscape continuity: – horizontal, connecting the access side esplanade du Général de Gaulle and the Cours Michelet; – vertical, propagating the plant element up to the sky, bringing the common areas in the tower to life, floor by floor. The plant system is made up of a lush and varied low layer: a base of light-looking grasses is enlivened by exotic accents, brought by plants with large, intense and brilliant shades of green foliage.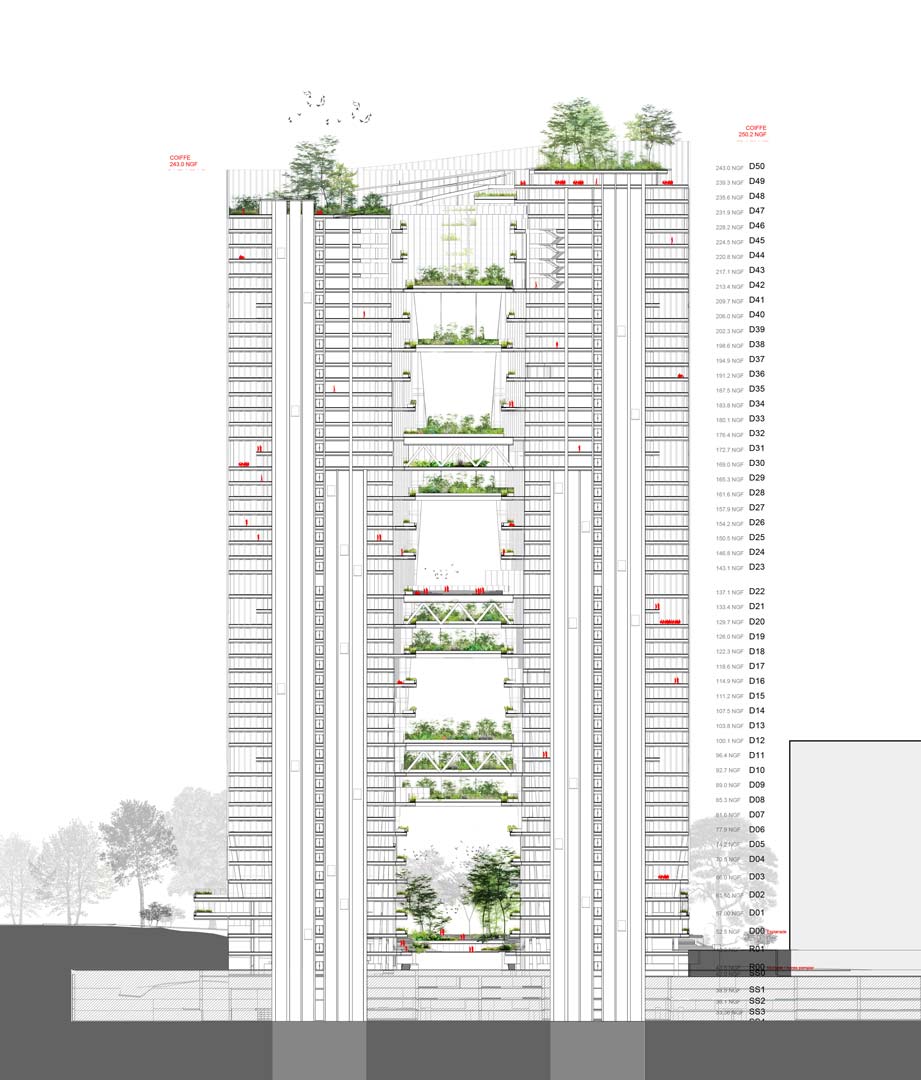 PROJECT TEAM
MANAGEMENT TEAM
Architect: ANMA
Fluids, HQE: Deerns
Economy: AE75
Structure: AEDIS Ingénierie
Façade: Birdie Ingénierie
COMPETITION
Jean-Francois Vaudeville
Stefano Varaldo
Marielle Martin
Aimie Calvet
Didem Senyurt
Juliette Moreau
Mariama Alake
Helena Penavaire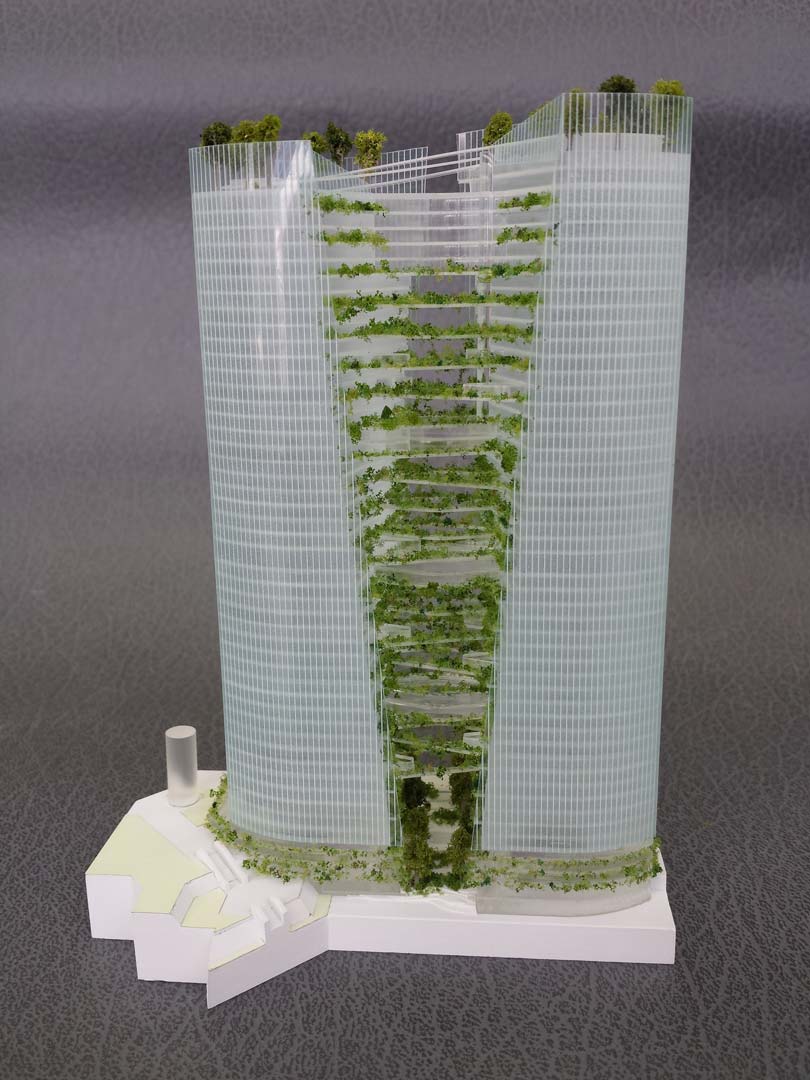 TECHNICAL SHEET
STATUS Competition and practicalities
YEAR 2017
SURFACE
West tower: 61 910 m² SP
East tower: 66 530 m² SP
VISUALIZATION
Etienne Gozard
Raphael Petit
Charles Wallon