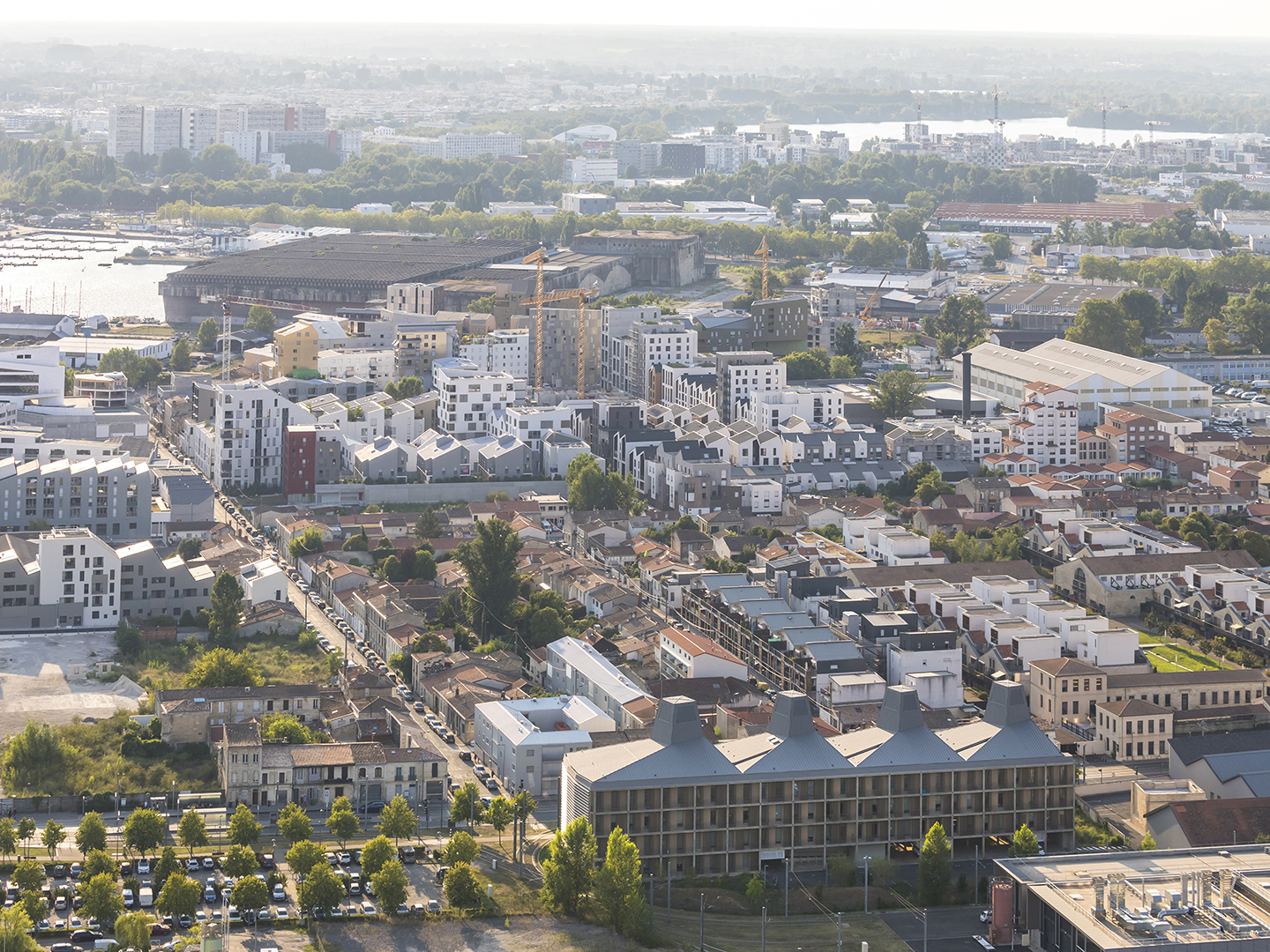 tertiary program
in bacalan
The operation takes place on a plot forming the southern bow of the Bacalan district, where it is beginning its new tertiary vocation. Positioned in line with the road, the building follows a north-south axis, forms a visual anchor at the tip of the district and asserts the new urban character of rue Achard. The master plan incorporates to the presence of warehouses and industrial facilities to the north.
The project is a simple volume, a parallelepiped 70m x 18m and 15m high. The construction principle moves the structure outside the building, in order to minimize the presence of poles in the office floors and thus increase the flexibility of the layouts.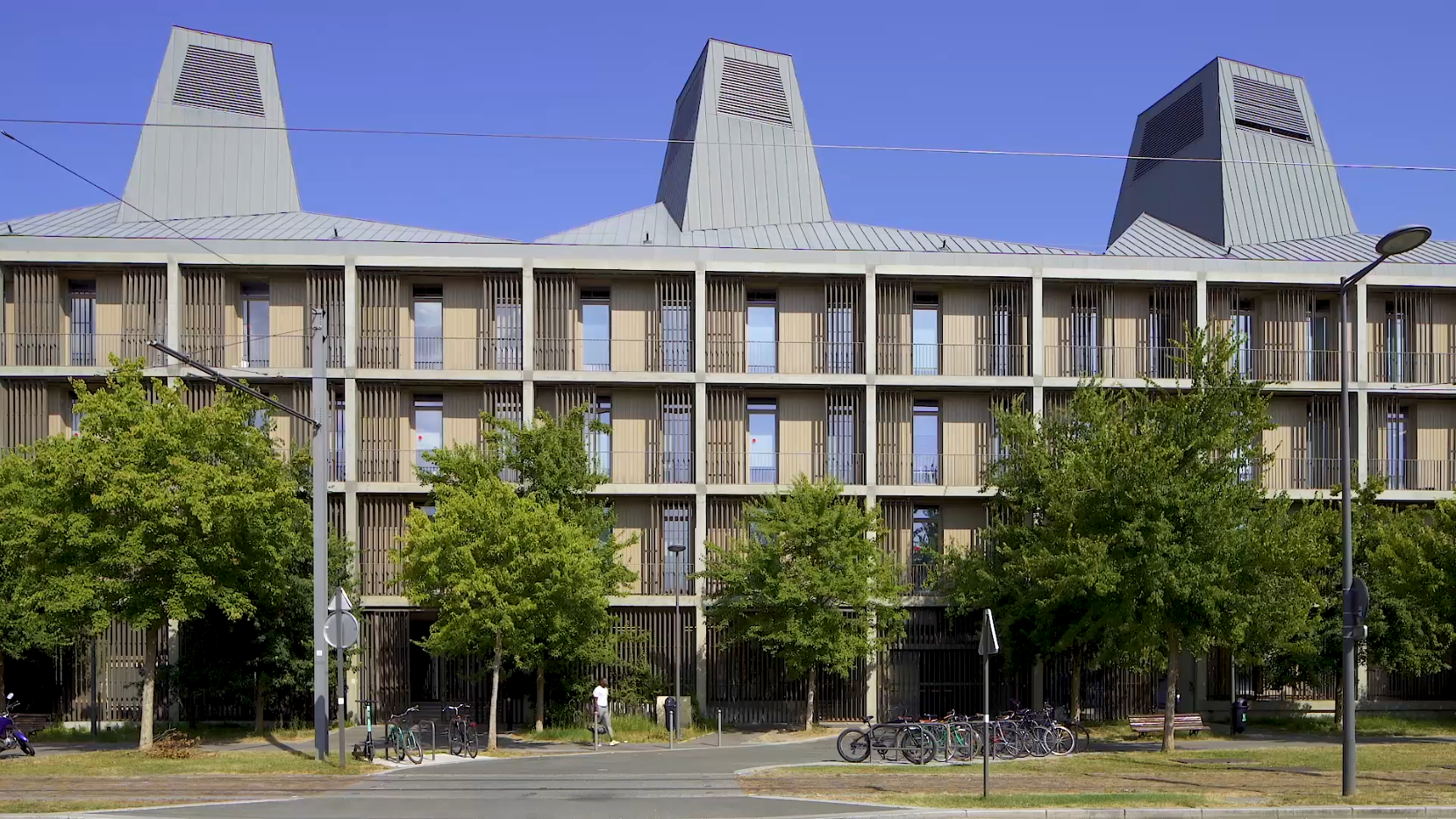 natural
cooling system
The long east and west facades are characterized by the visible structural frame in light concrete and wooden sliding panels for solar protection. The south facade, which forms the bow of the building, is punctuated by venetian blinds with photovoltaic cell implementation.
The roof has 4 large solar chimneys, the principle of which is to use solar heating to create an air draft which ensures natural ventilation for the premises and their cooling during the night. This system frees the building from any need for air conditioning. Passive contributions and protection devices are thus enhanced and their architectural expression relevant.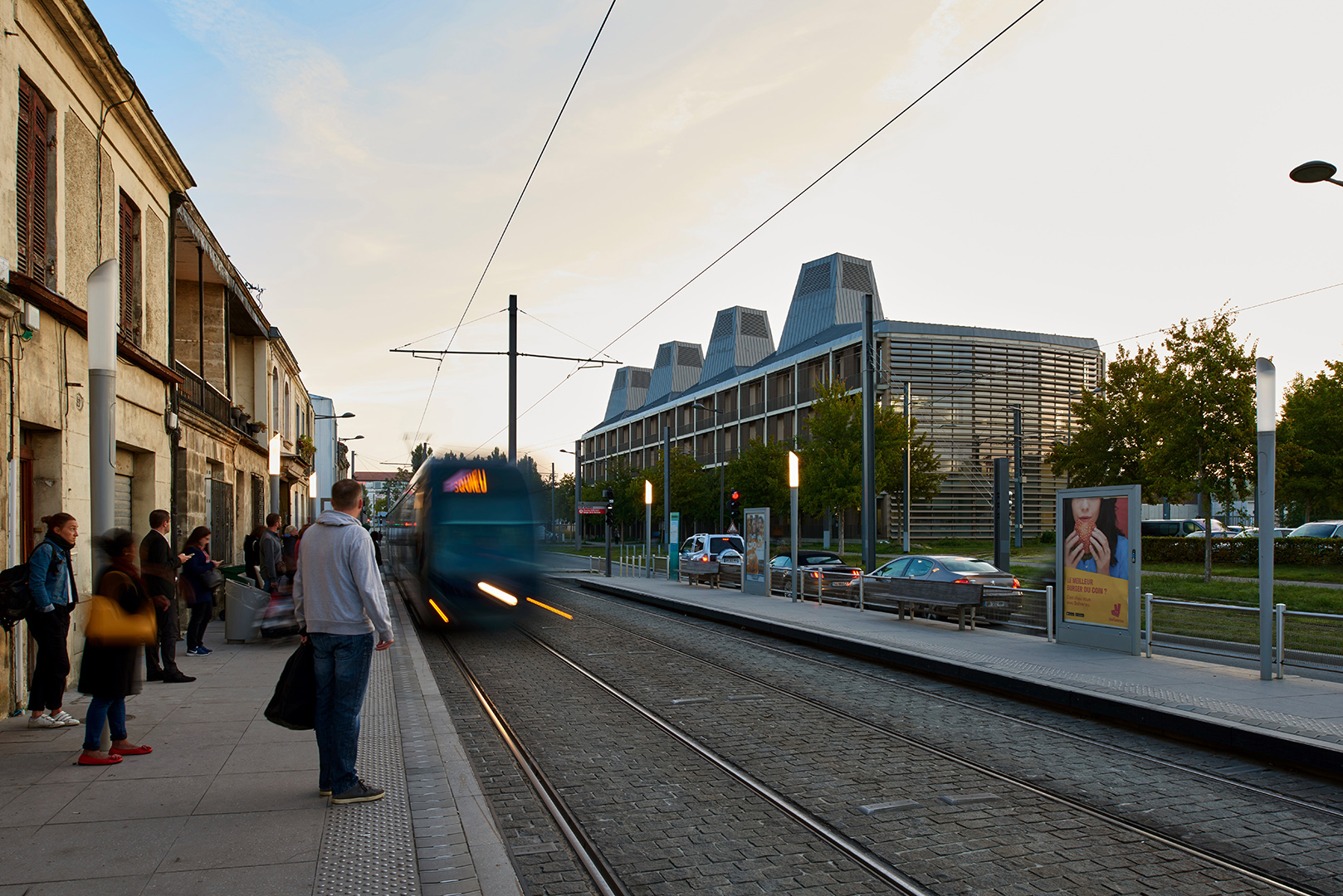 PROJECT TEAM
MANAGEMENT TEAM
Architect: ANMA
HQE, HVAC: Elioth
COMPETITION
Hélène Galifer
Briche Chapon
RESEARCH
Hélène Galifer
Brice Chapon
Sylvain Combaluzier
CONSTRUCTION SITE
Matthieu Miquel
Bruno Isambert
COMPANY
TCE : Iosis