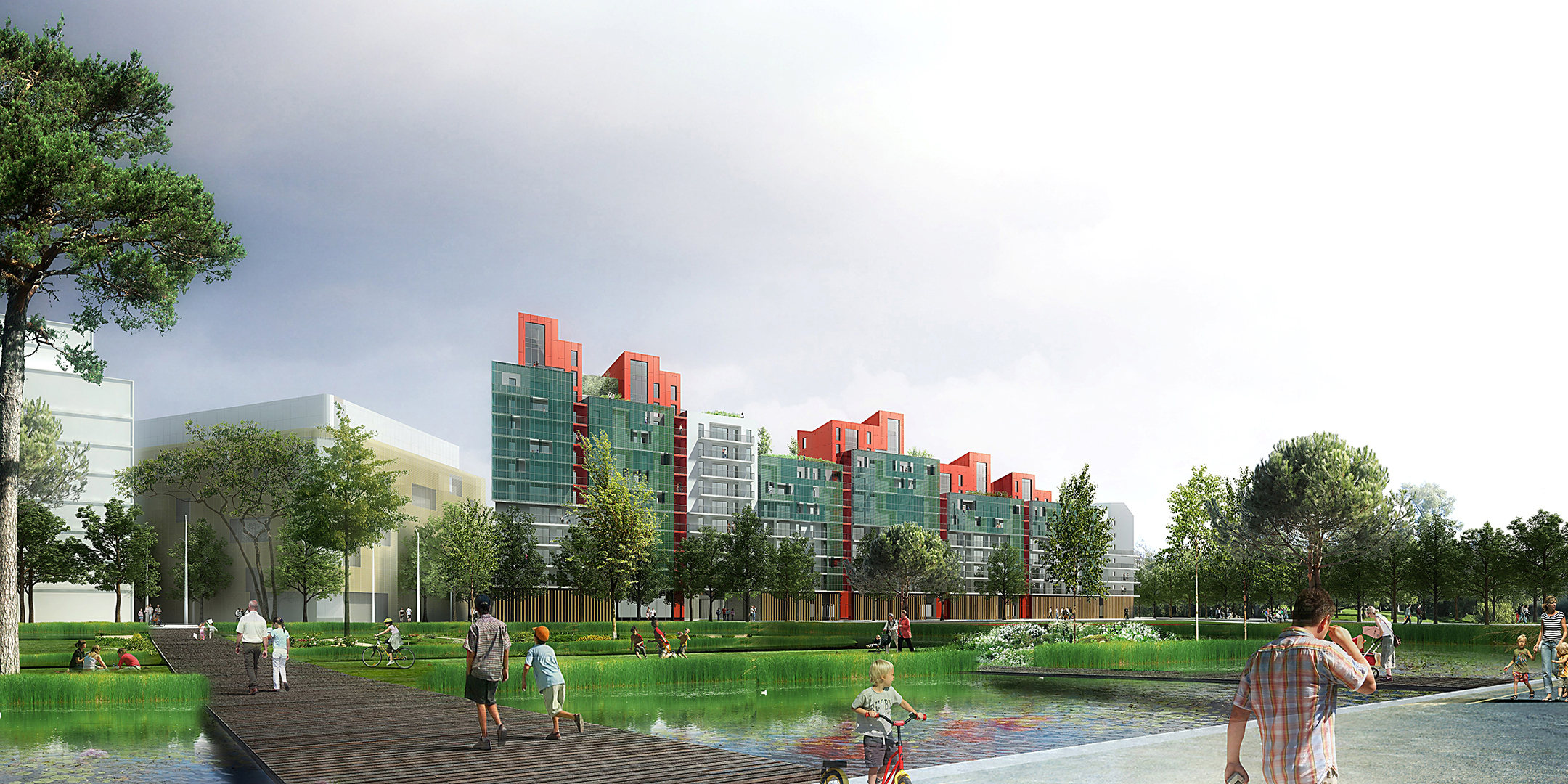 Meudon, sèvres
and the two islands
At the heart of the Seine valley, the project is part of an urban redevelopment operation of a major place of industrial memory: the Renault factories.
This valley with an asymmetrical topography presents an alternation of steep and gentle slopes and plains. The project is located on an alluvial plain, at a river loop. At the end of the loop, it benefits from an opening on the slopes of Meudon, Sèvres but also on the Seguin and Saint Germain islands which cross head-on, offering a remarkable landscape of successive grounds.
From the site, we first perceive the shores of the islands, flat and stretched with alternating roofs and tall trees. Then, the hillsides present a wooded relief dotted with individual houses and villas with gardens. In the middle of this patchwork, a few elements stand out: large residences and the Brimborion Park.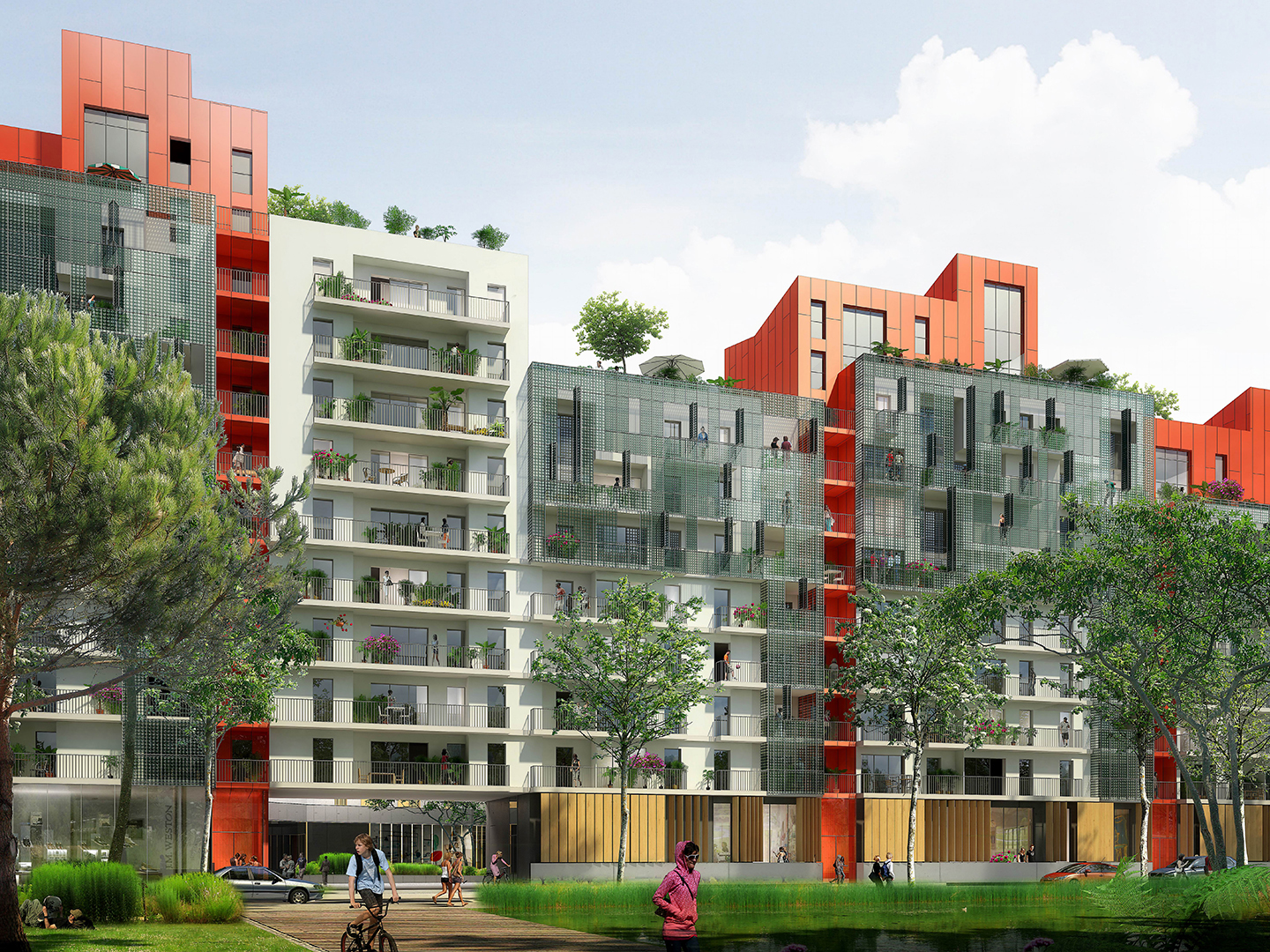 site plan according to
light and views
The block is made up of a continuous frame but divided in two entities corresponding to the elements of the program: the Flamingo building on the park – reserved for home ownership – and the Papillon building on the transverse street – reserved for the young workers home and social housing.
These two unique architectures are united by a single undulating facade around a common garden. Two large porches provide access and lead a system of passages into the park. The triangular geometric shape of the project allows light to penetrate into its heart while the volumes of each building have been hollowed out in the interior angles. The site plan is thus adjusted according to the views of each apartment, the parameters of light and sunshine.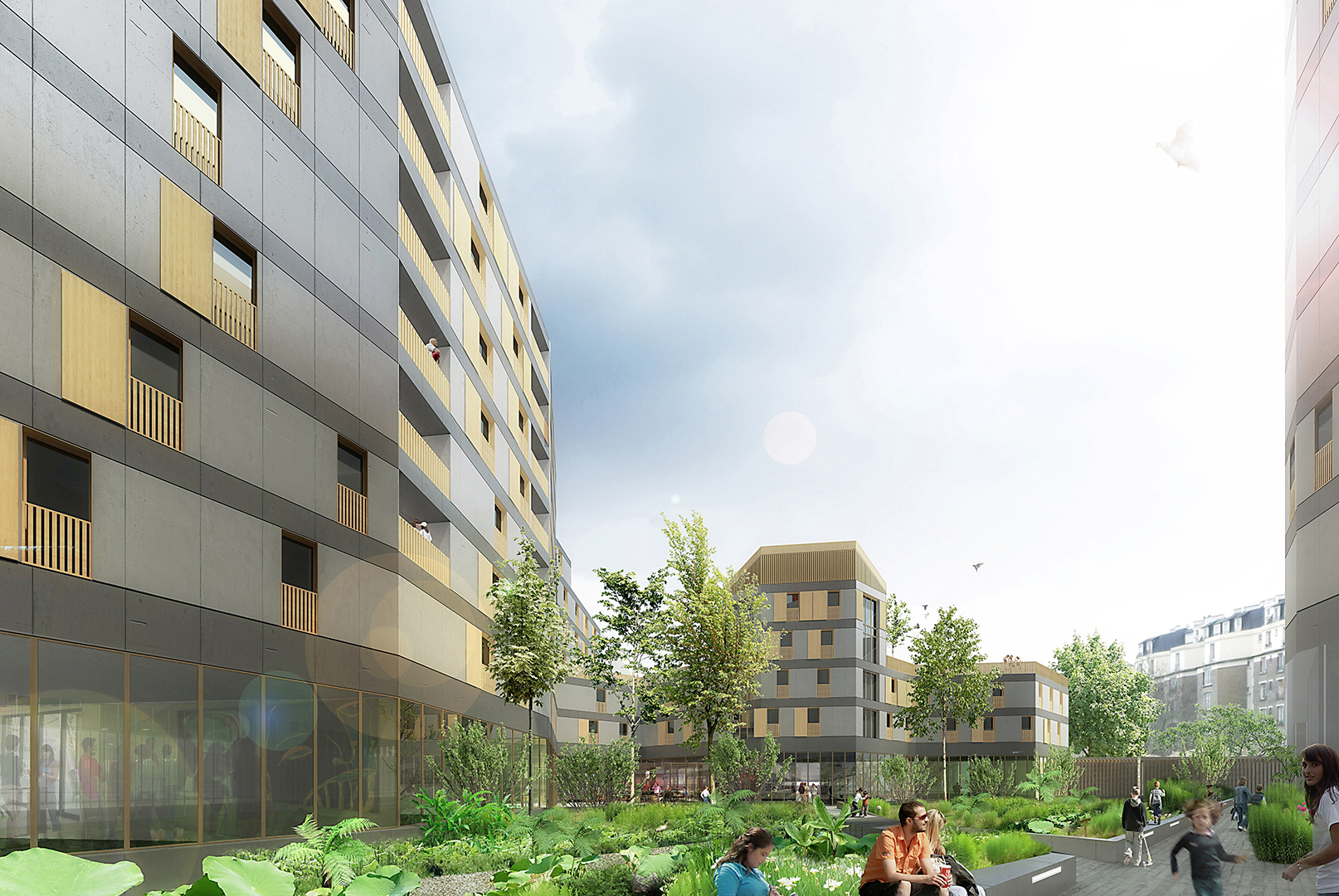 chiseled silhouette
progressive cutting
The extension of the Papillon building in the courtyard along the adjoining building makes it possible to hide the neighboring hangar and thus offers a plant and built interior of quality. Finally, the interior garden can potentially open onto the courtyard next door, providing a link to the Stalingrad quay.
On the park, the Flamingo building is a singular composition that responds to the desire to create a major urban piece at the entrance to the trapeze, but also to the desire to remain on the scale of the city, as an extension of the existing. Unlike a monolithic bar effect, the silhouette of the Flamingo is progressive. It is chiseled, cut out by five red volumes, high duplexes placed at progressive heights on the roofs. Each volume has its vertical extension in colored loggias in the facade, like large waders: the pink flamingos.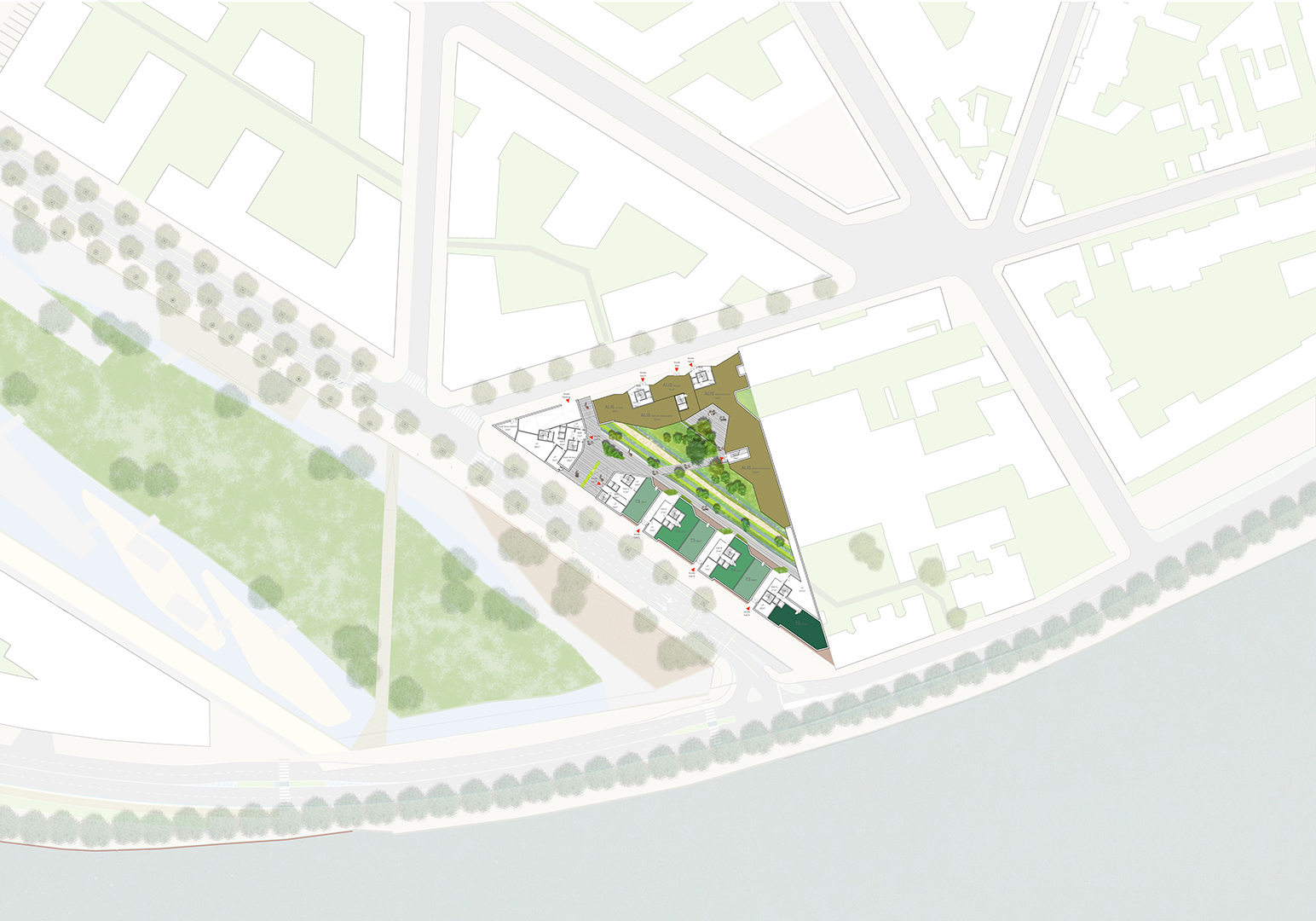 PROJECT TEAM
MANAGEMENT TEAM
Architect: ANMA
COMPETITION
Suzie Delhay
Olivier Delepine
David Cote