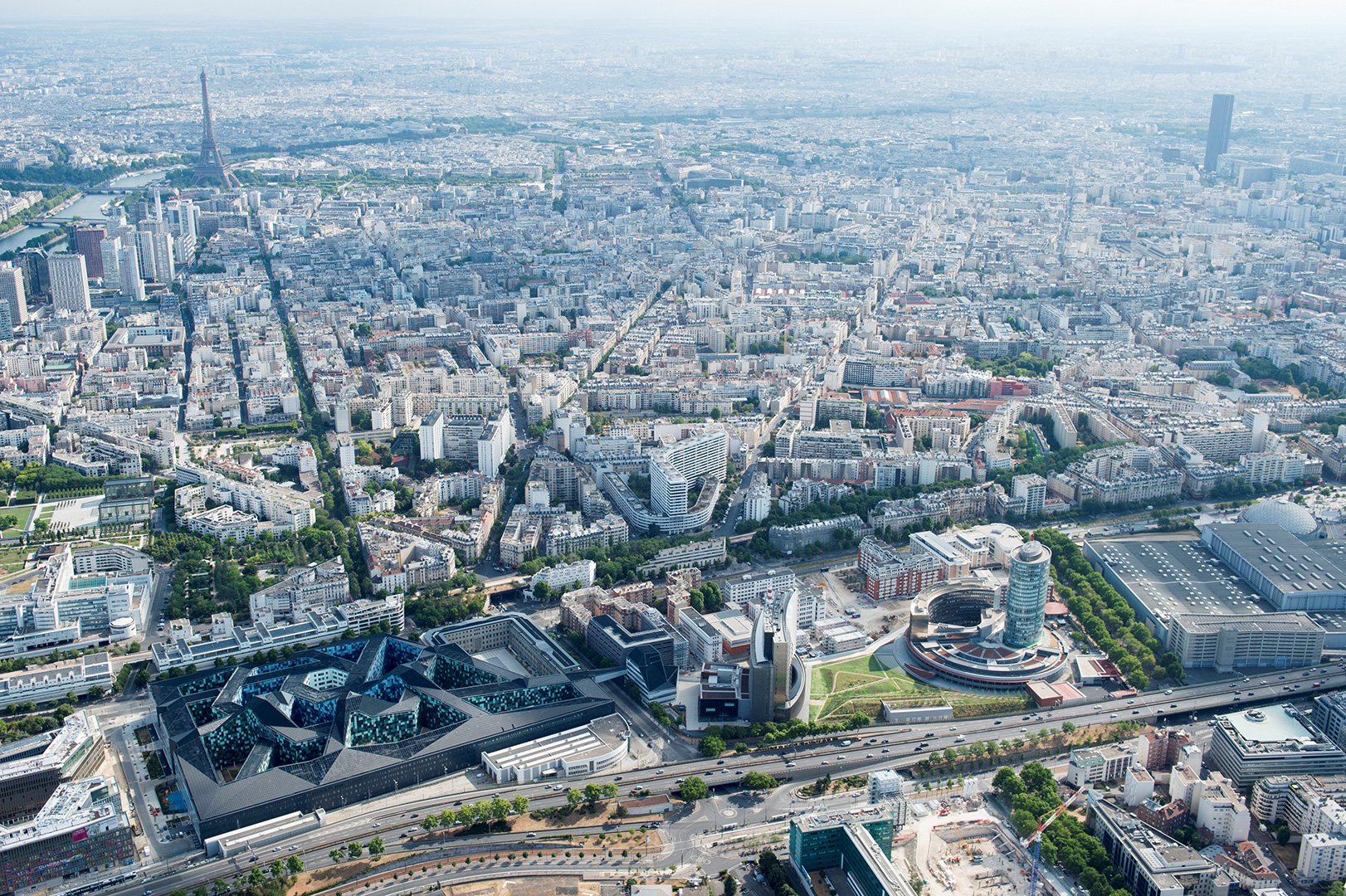 a natural machine
The new headquarters of the Ministry of Defense on the Balard site is designed as a natural machine that is energy self-sufficient 80% of the time. It is characterized by a facade alternating transparency and opacity, buildings on stilts distributed around patios, a vast tilted roof in metal sections, and energy performance far beyond the most recent regulations. The Balard project brings together in one place the staffs – EMA, EMAT, EMM, EMAA – currently spread over three separate sites.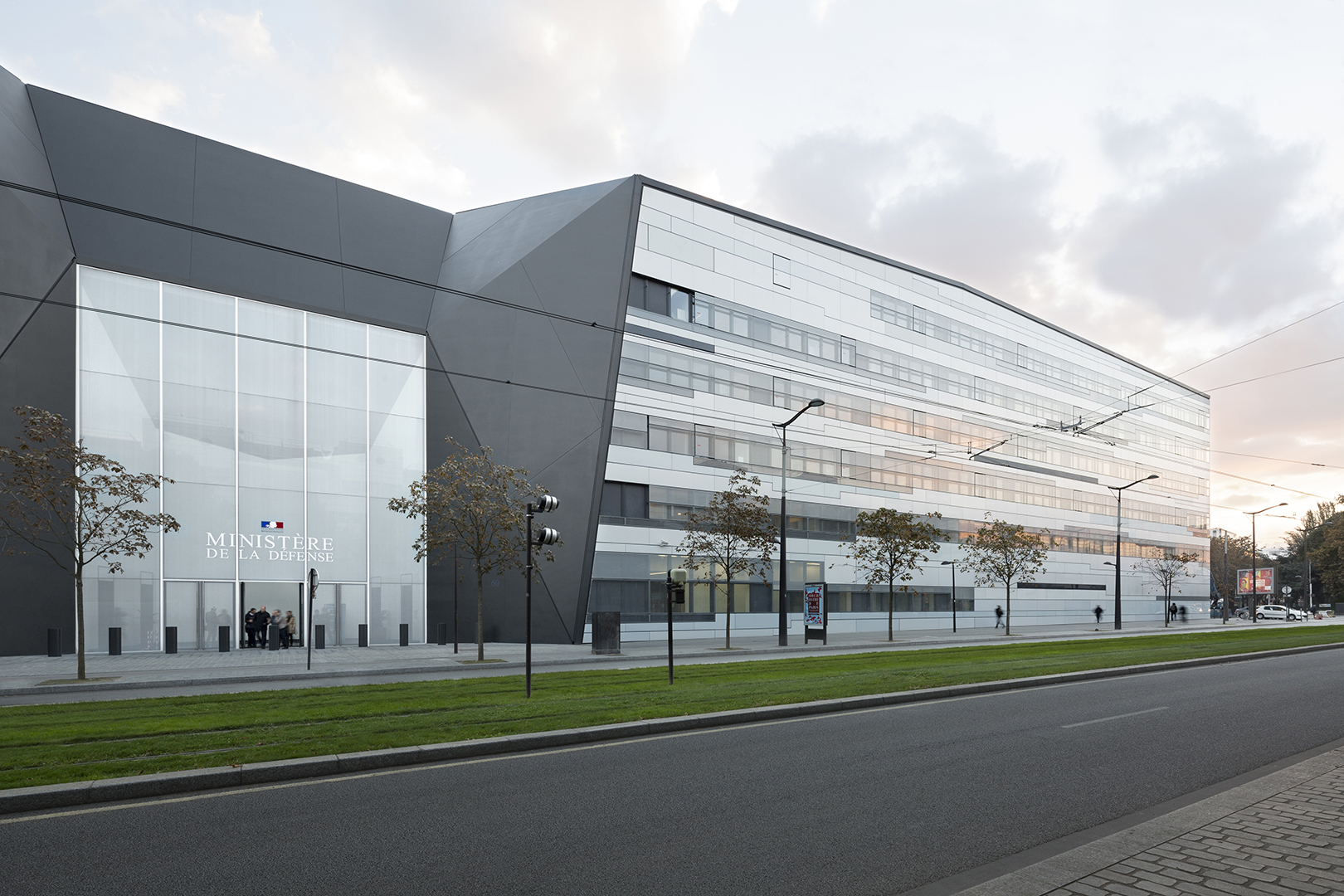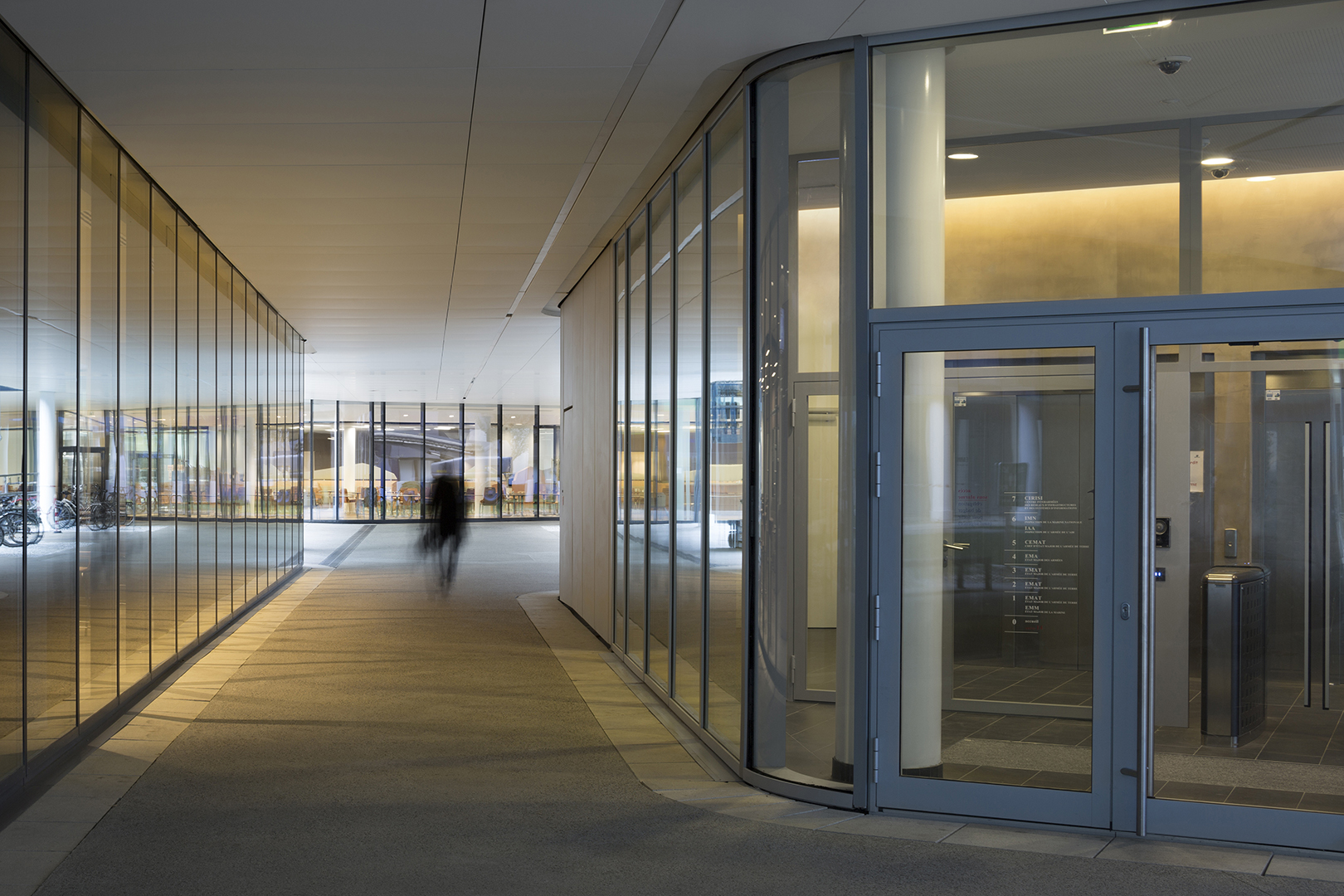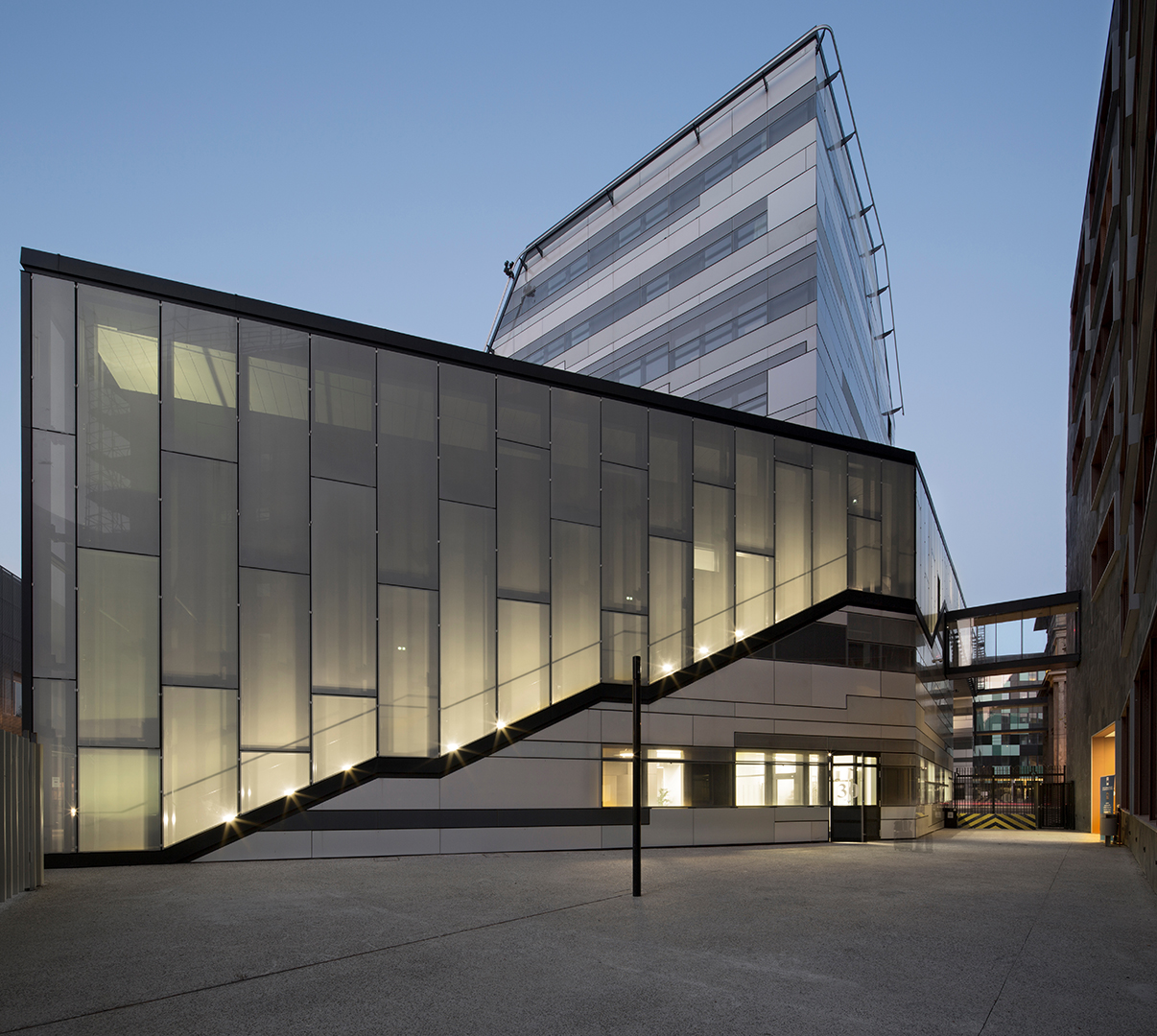 a discreet fortification

It is a composite building, regal and monumental, but also discreet and stealthy. Its exterior facade forms a long white enclosure arranged in layers. They convey complexity and serenity, the core of a thought that works to preserve the balance of the world.
Like a cliff, white materials alternate in horizontal layers: from more or less transparent screen-printed glass to more or less opaque, shiny and matte glass-ceramic. This monumental facade is alive, vibrates with light, protects the ministry and secures its interior.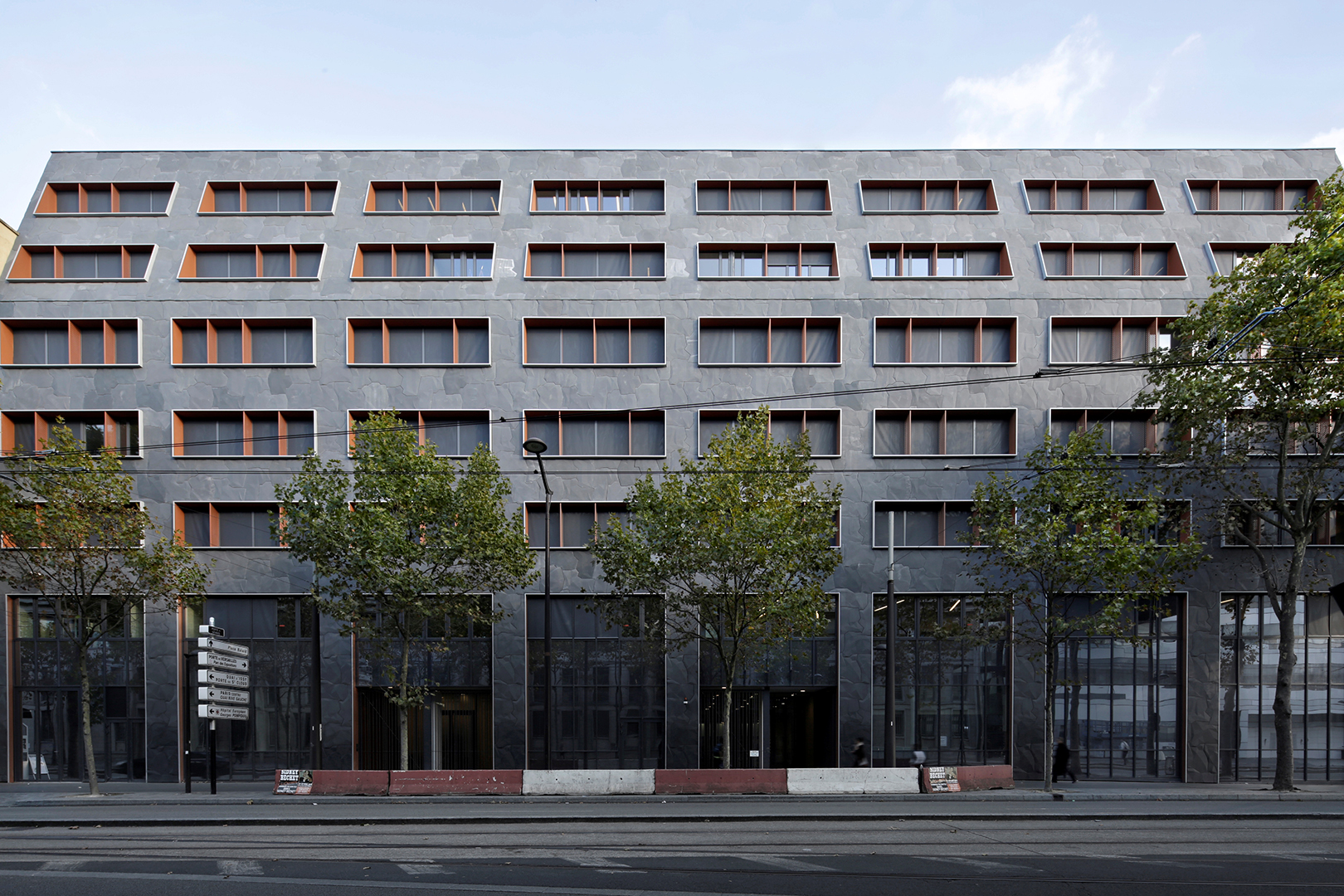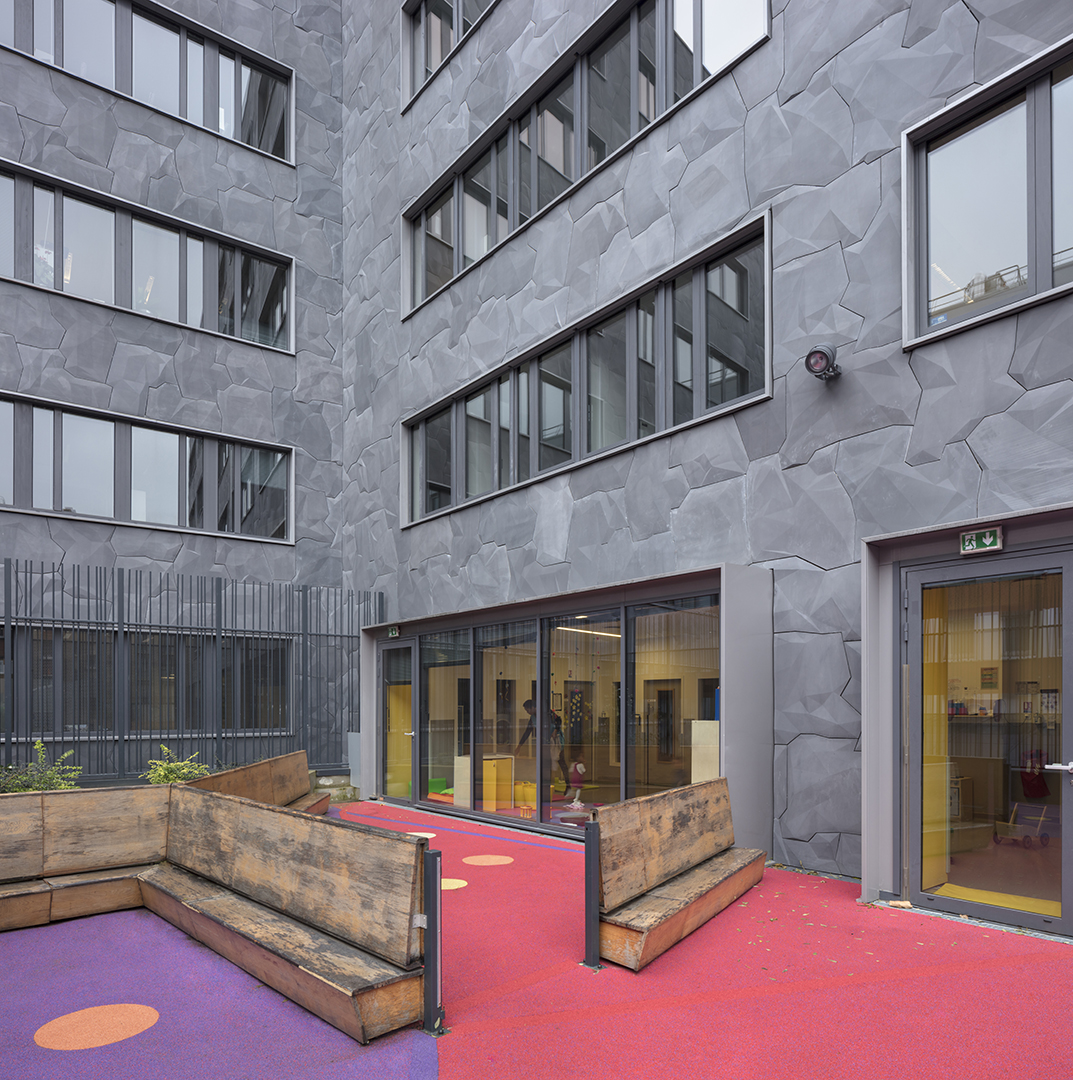 a stealthy
architecture
On the ring road, this facade disappears because the building has gradually tilted, and can only show its roof.
This roof is a large unusual topography in the Parisian landscape, a stealthy architecture composed of metal sections assembled as in an origami and three chimneys symbolizing the three army corps joined together. The whole forms a dynamic geometry that wraps around a heart, the Hexagon, place of high authorities and the operational hub.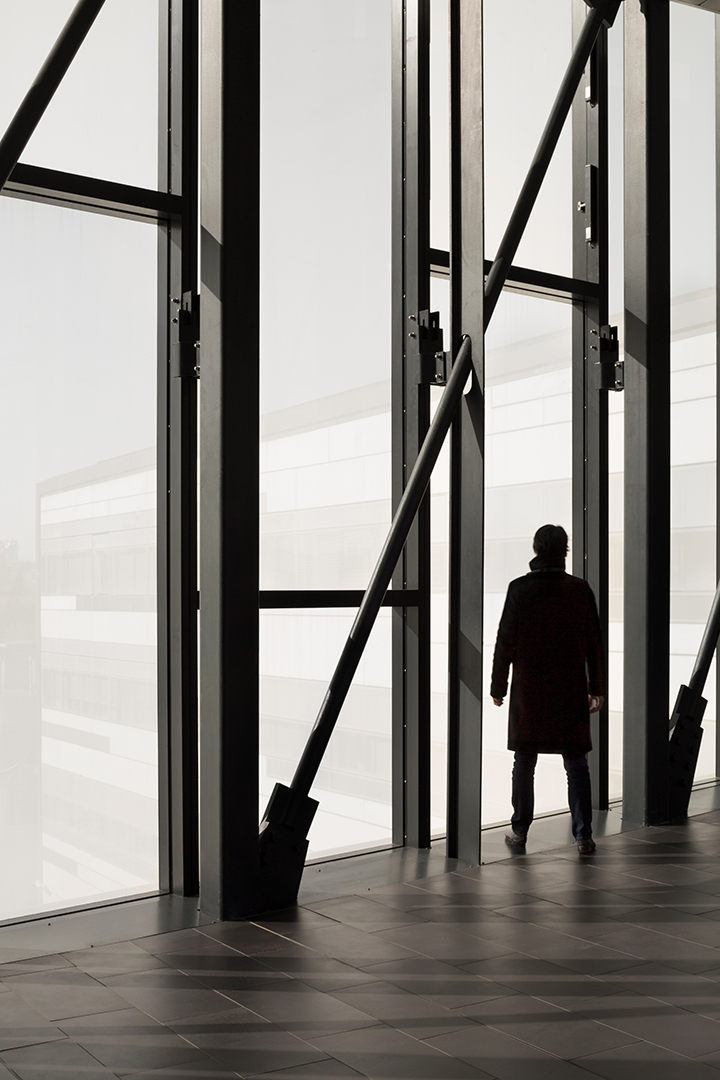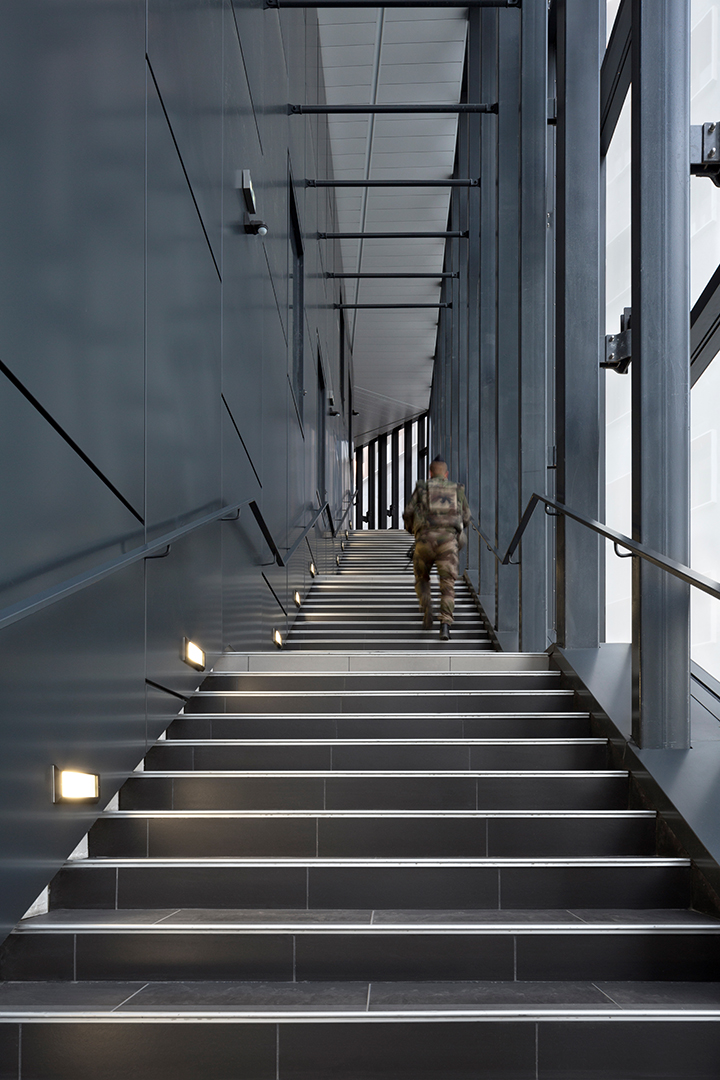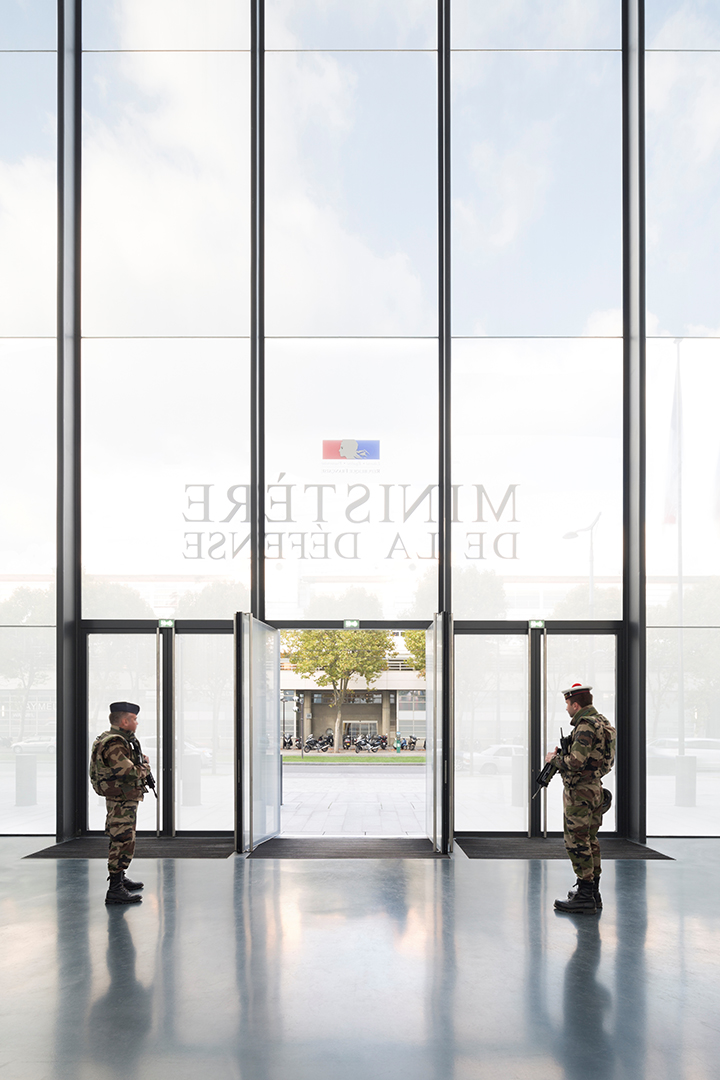 PROJECT TEAM
PROJECT MANAGER
Architect : ANMA
Structure : Bouygues Bâtiment Île-de-France
Natural ventilation : Deerns
Facade : Elioth
Fluides : Iosis
Set designer : Agence NC
Furniture : Patrick Jouin
wayfinding and signage : Béatrice Fichet, Locomotion
COMPETITION
Simon Barthélemy, Cécila Bertozzi, Henry Gagnaire
RESEARCH
Jean-Pierre Buisson, Corinne Duvivier, Simon Barthélemy,
Cécila Bertozzi, Henry Gagnaire, Gérald Sellier
CONSTRUCTION SITE
Jean-Pierre Buisson

MODEL
Michel Goudin
CONTRACTOR
Bouygues Bâtiment Île-de-France