protect the
built heritage
To install university equipment – the teaching premises of the University of Paris VII – in this reinforced concrete hall built in 1950, it was necessary to undertake a major restructuring while preserving the volumetry of the hall, an envelope structure of architectural interest.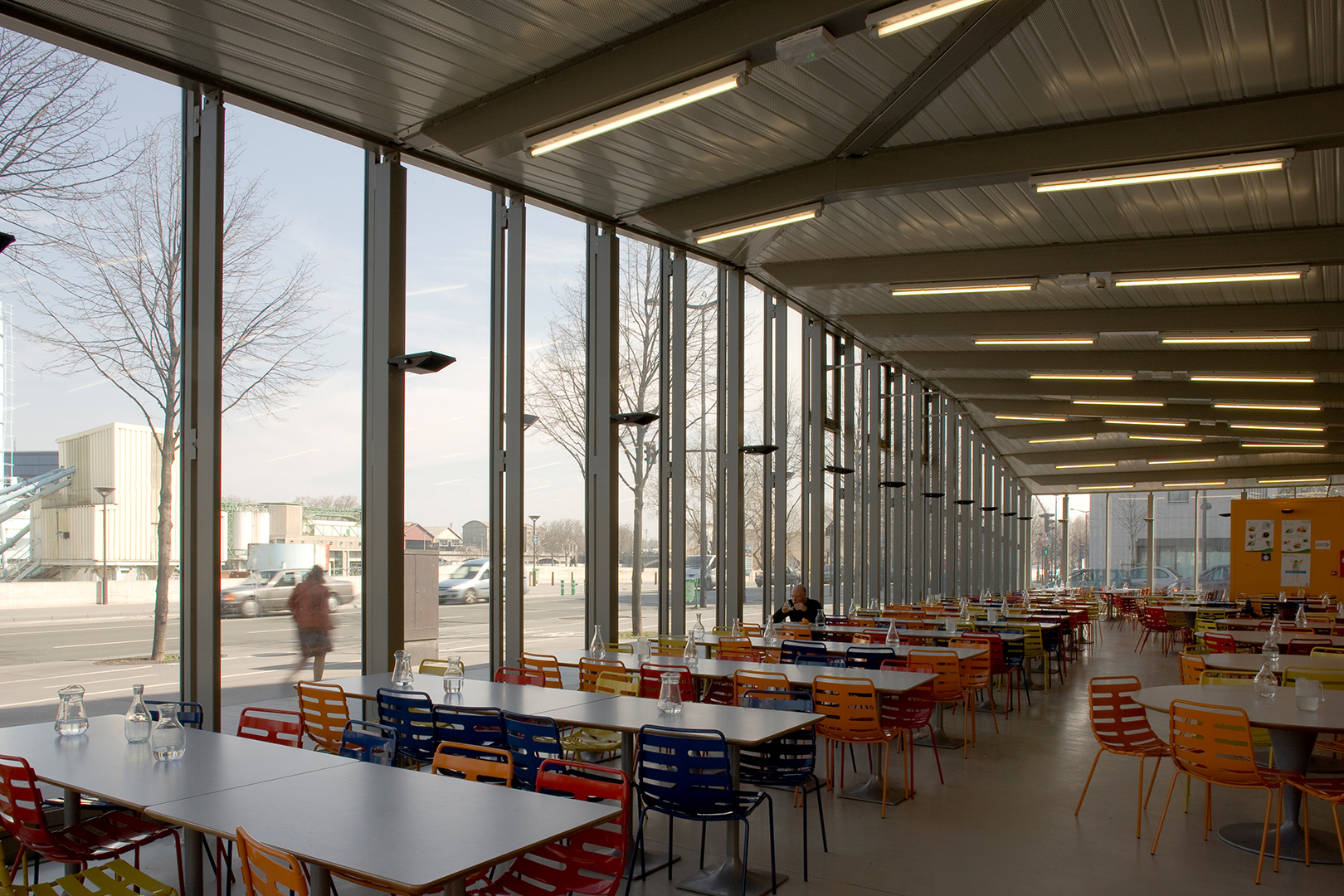 a boat in
a bottle
The whole building is therefore preserved, with its high ceilings, its thin veil vault and its facades with large prefabricated concrete panels infilled in the framework.
Only the central bay is emptied in its entirety in order to house the amphitheatres free of any intermediate load-bearing point. Slipped inside what already exists, like "a boat in a bottle", these almost contiguous volumes constitute a linear form independent of the two lateral bays. This determines an open space under the vault where computer boxes are set up for the students.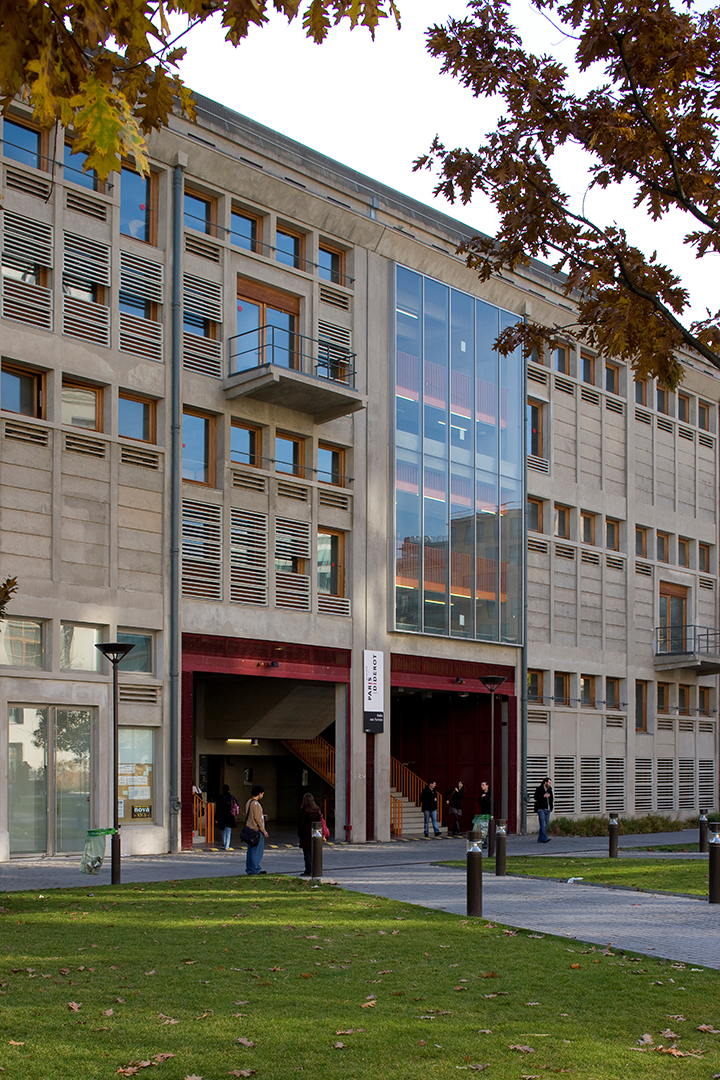 zenithal light for
the central volume
The creation of glass roofs ensures the entry of the zenithal light and contributes to the enhancement of the vault, visible from level 4.
Circulations are organized to distinguish student flows: the studying rooms in the lateral bays are served by linear circulations at the level of the existing floors while the lecture halls placed in the central volume are accessible from platforms created at every half level.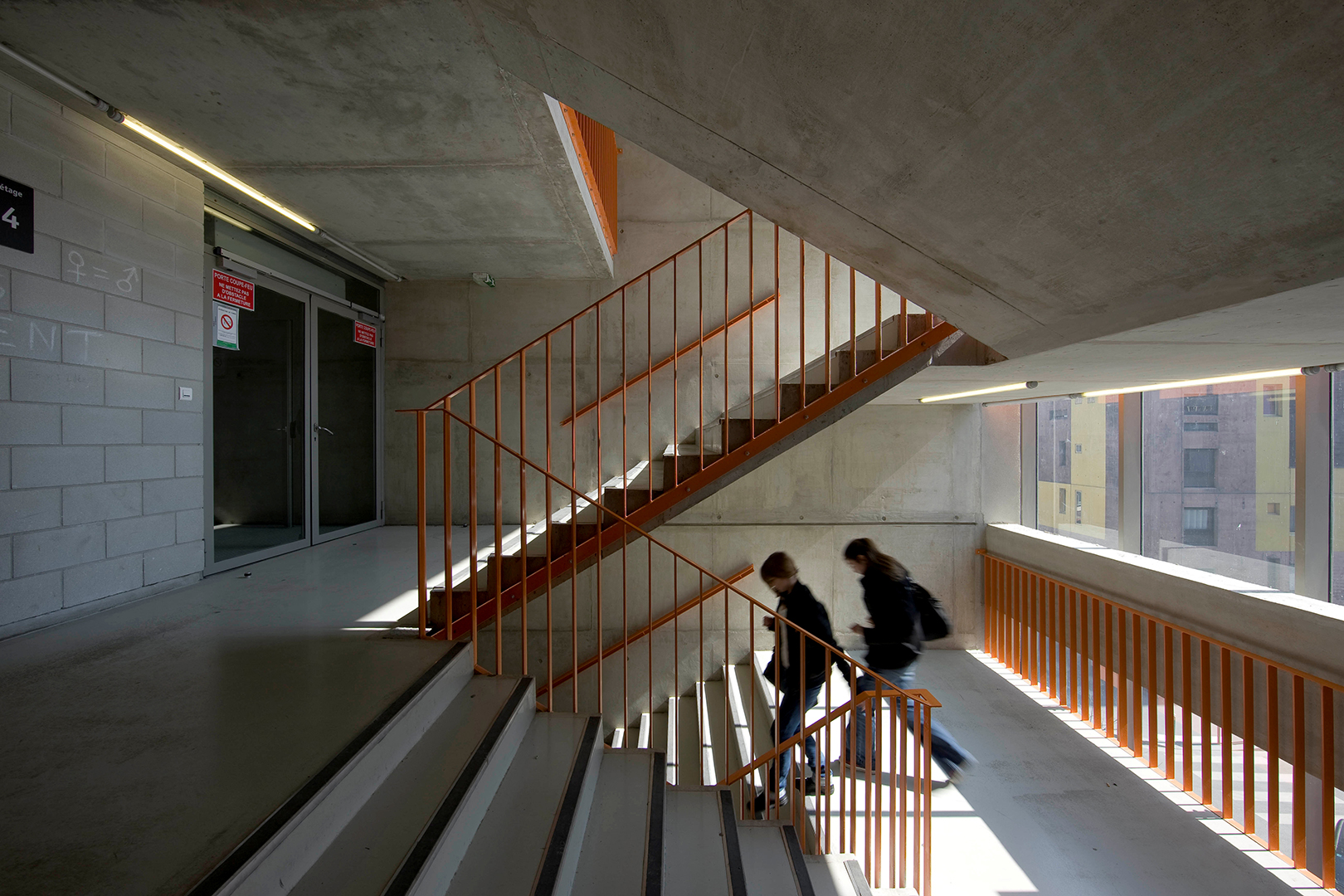 partitioning
glass pavers
As some classrooms are double-height, the use of glass blocks in the partitioning allows second-day lighting of the circulations benefitting from plunging views on two or three levels. Four large open staircases serve all levels.
On the ground floor, two large double-height passages, treated as through halls, connect the Grands Moulins esplanade with the other university buildings further east.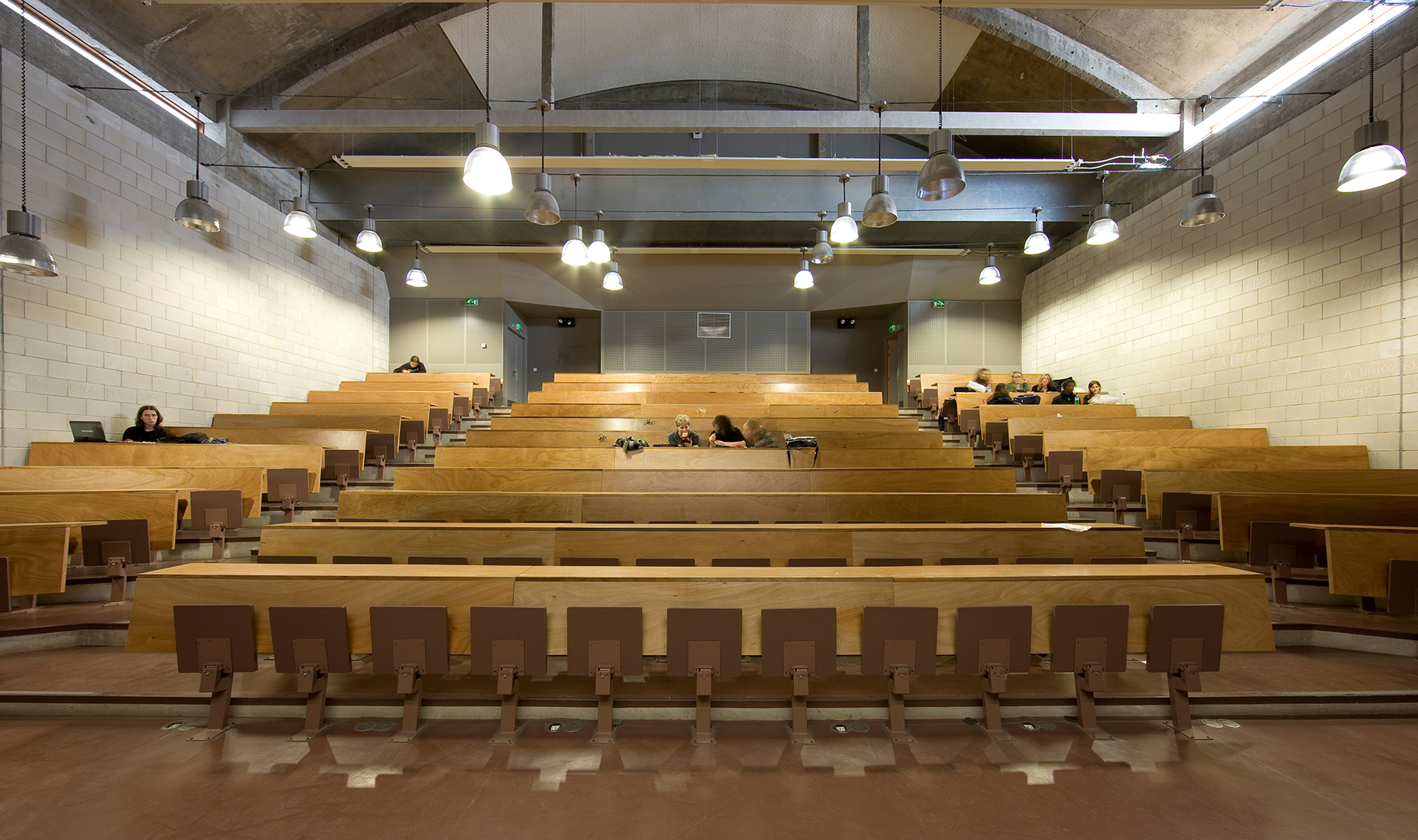 light structure restaurant
The original facades with their balconies are kept almost as they were. The glass pavers give way to glazed frames, protected by fiber-concrete louvers that underline the overall linear rhythm.
The university restaurant is located in extension on the gable on the Seine side. It is a light construction with a metallic structure and fully glazed facades.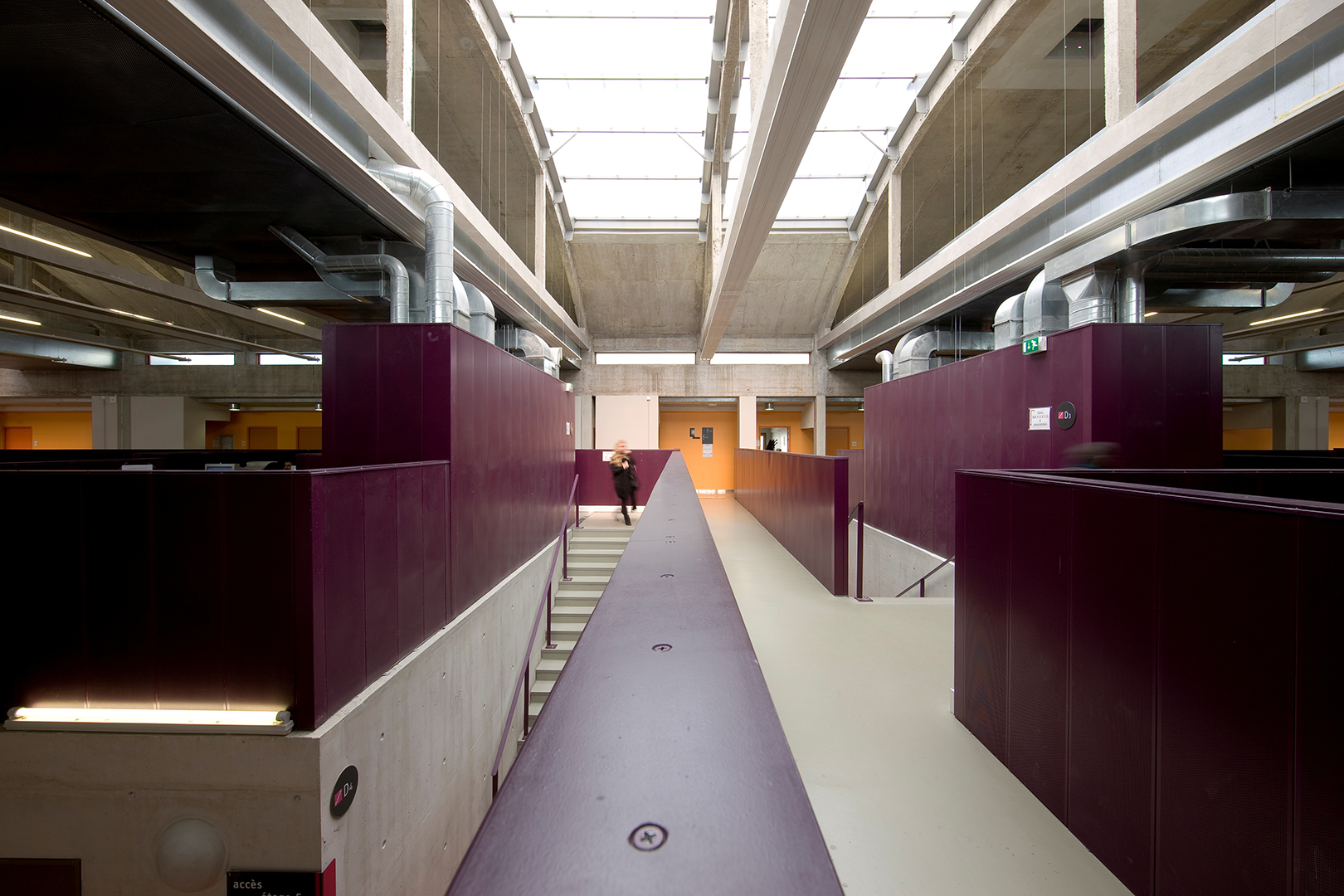 PROJECT TEAM
MANAGEMENT TEAM
Architect: ANMA
All state body, Construction and schedule supervision and coordination, Fire safety: Jacobs France
Economy: Michel Forgue
Coloring: Agence NC
Control office: Veritas
COMPETITION
Alejo Paillard
STUDIES
Alejo Paillard
CONSTRUCTION WORK
Amparo Arostegui
Florian Vadjoux

ARTIST
Bertrand Segers