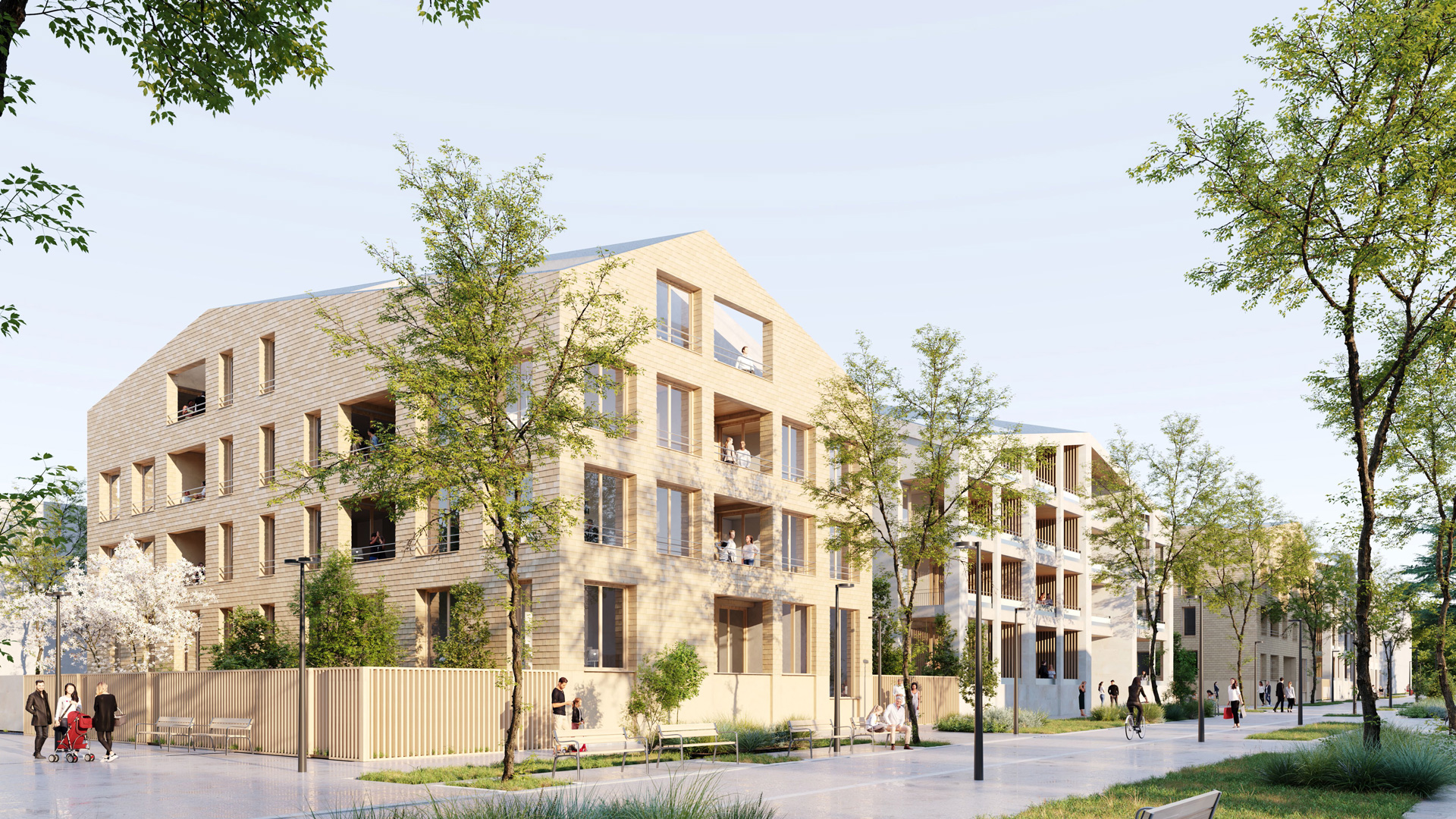 Public spaces
intimate spaces
This collective housing project consists of 4 buildings arranged on the southern alignment of lot 1 of the joint development area Clos du Bourg in Olivet, developed by the SEMDO and designed by Devillers & Associés. These 60 dwellings face the new pedestrian mall designed as part of the development of the city center and aim to interact with it to play with the border between public and private space.
A set of openings between each of the buildings acts as a transition between the intimacy of the housing and the city. In the center, a large pedestrian walkway crosses the project on all sides, connects the public spaces to the garden of the residence, and participates in the meshing of a new neighborhood based on pedestrian mobility, via porches, paths and a square.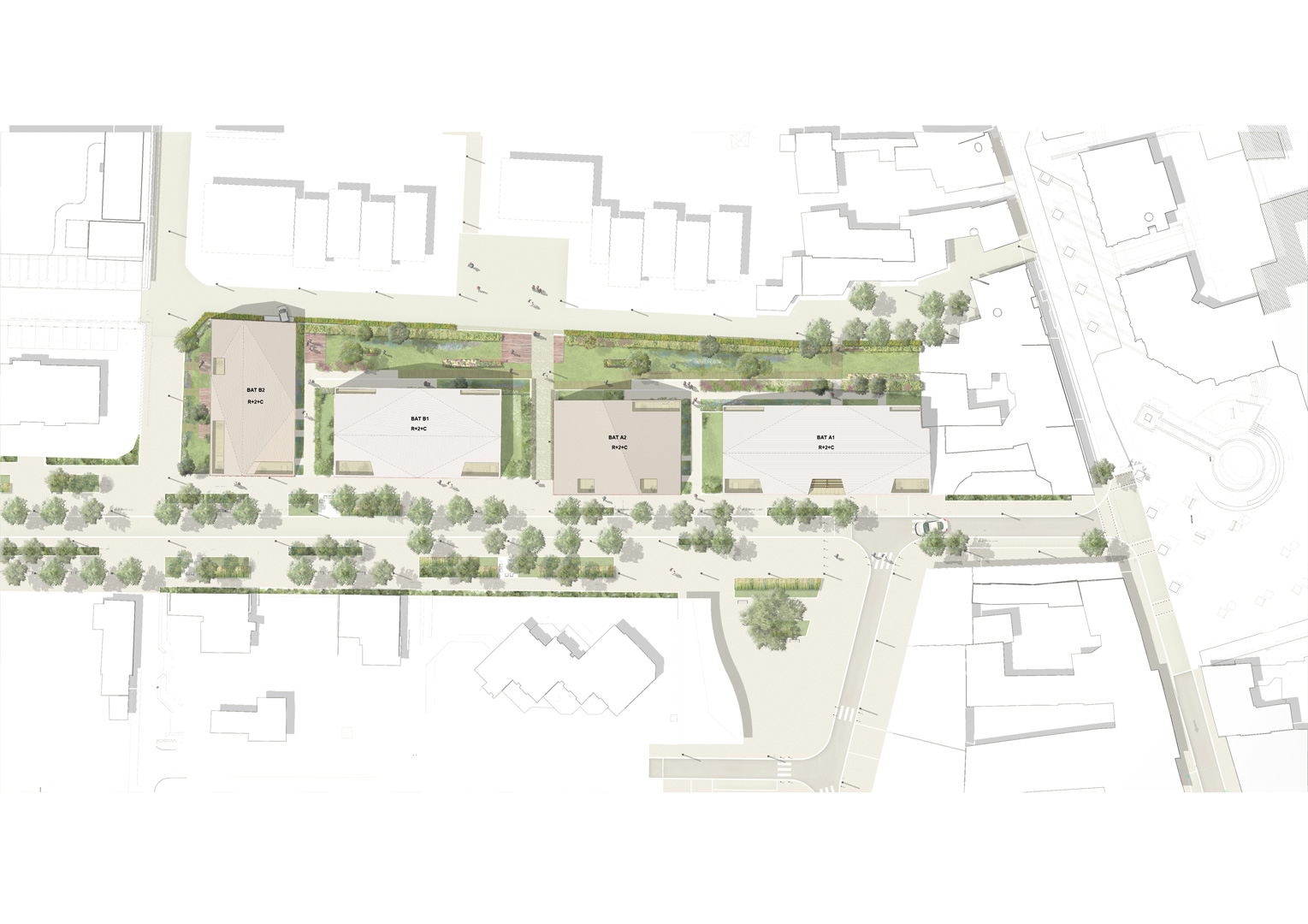 outdoor spaces
as living rooms
Landscaping is fundamental to the design of the housing project. Also, the design of a compact and automated underground parking lot allows for the release of an open-ground tree surface of more than one third of the plot as a shared garden, a place of conviviality and freshness. For the apartments, the private outdoor spaces – loggias and belvederes – are part of the continuity of the living space, extending it and providing generous natural light.
In order to respond to the modulation and continuous evolution of contemporary lifestyles, these dwellings, which are either walk-through or double-oriented, are flexible and adaptable: the post-and-beam system allows the partitions to evolve according to the desires and needs of the owners; and a double-entry system gives them the freedom to divide up the habitat.
On the thermal level, the heating system by wood boiler is centralized for the 4 buildings and is distributed by the basement. This mutualization of the production of hot water and heating to all the inhabitants of the residence is fed by a renewable primary energy while allowing a saving of material and maintenance.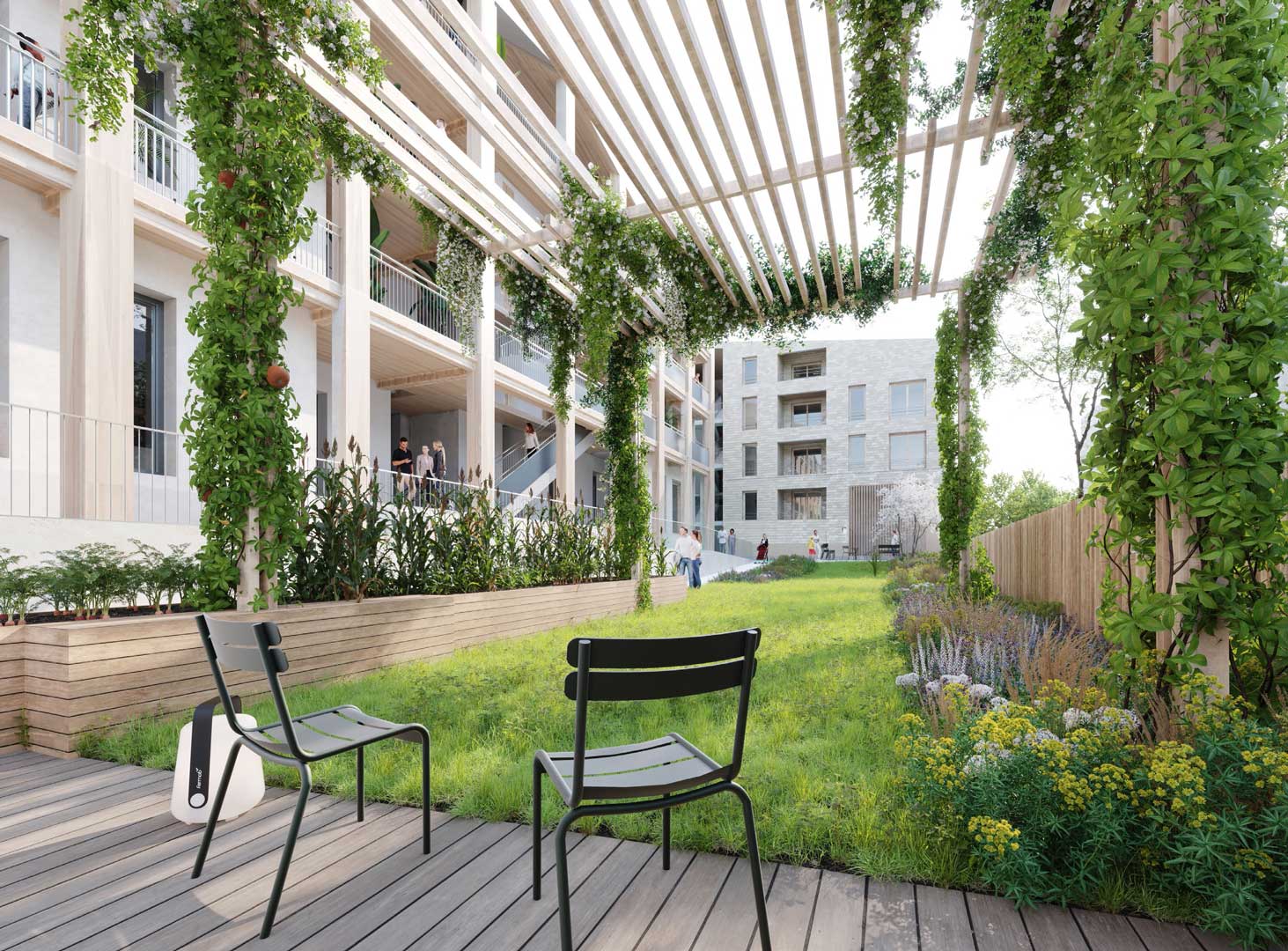 Sober architecture
Local and sustainable
The private outdoor spaces influence and shape the volumetric design of the buildings: the gridded composition of the housing plans makes it possible to propose a regular façade punctuated by voids, offering the inhabitants of the neighborhood a visual porosity towards a sober and elegant architecture.
The choice of materials is part of a sustainable and low-carbon construction approach. The floors are designed in wood-concrete and the facades in Souppes stone and flat terracotta tiles from local quarries. These facades are fixed on wooden frames, from French or European sustainably managed forests.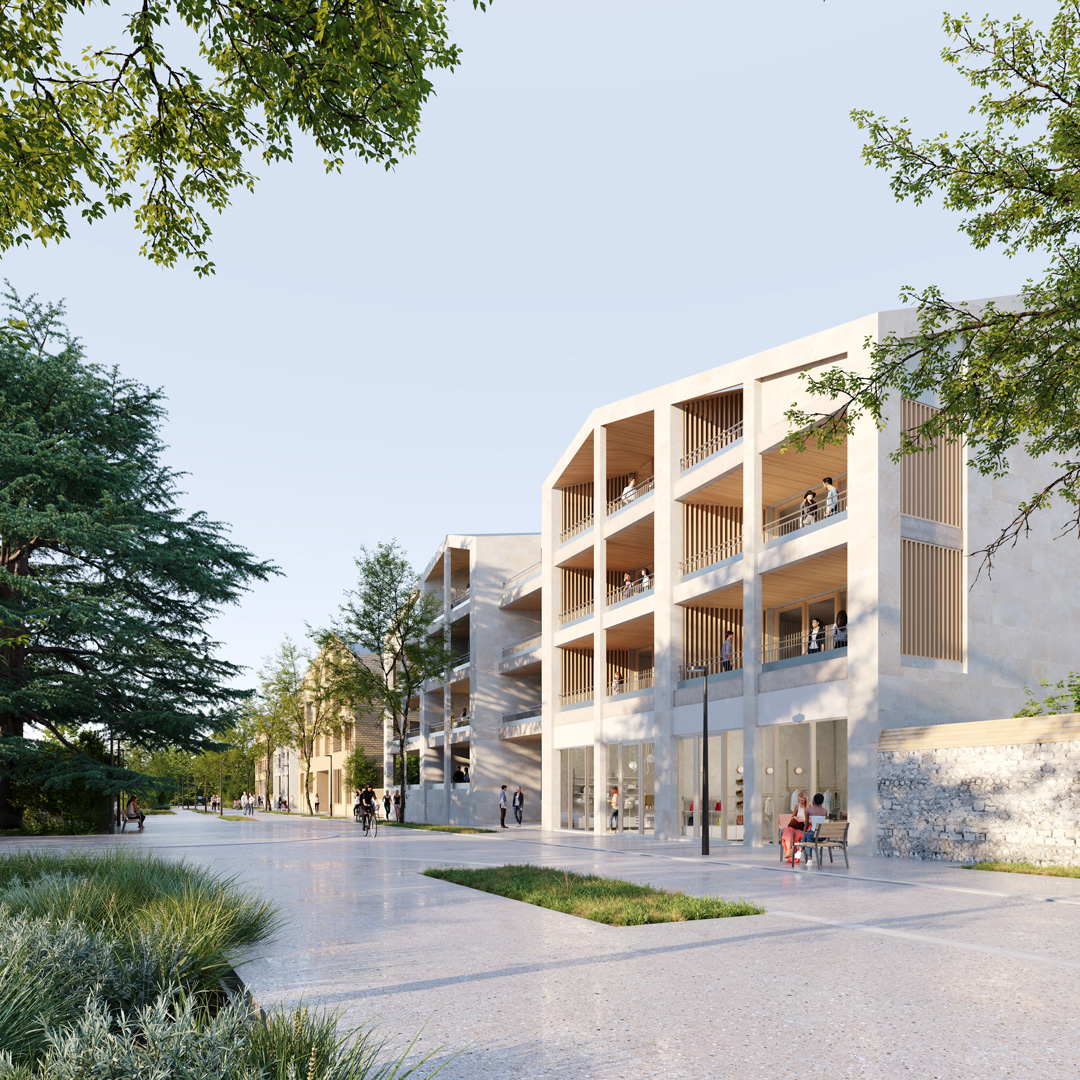 PROJECT TEAM
PROJECT MANAGER
Architect : ANMA
Co-architect : DREAM
Engineering and environment : SoLab
Landscape : UP Topie urbanism and landscape
COMPETITION
Fernanda Bernava
STUDIES
Fernanda Bernava
Bastien Lescure