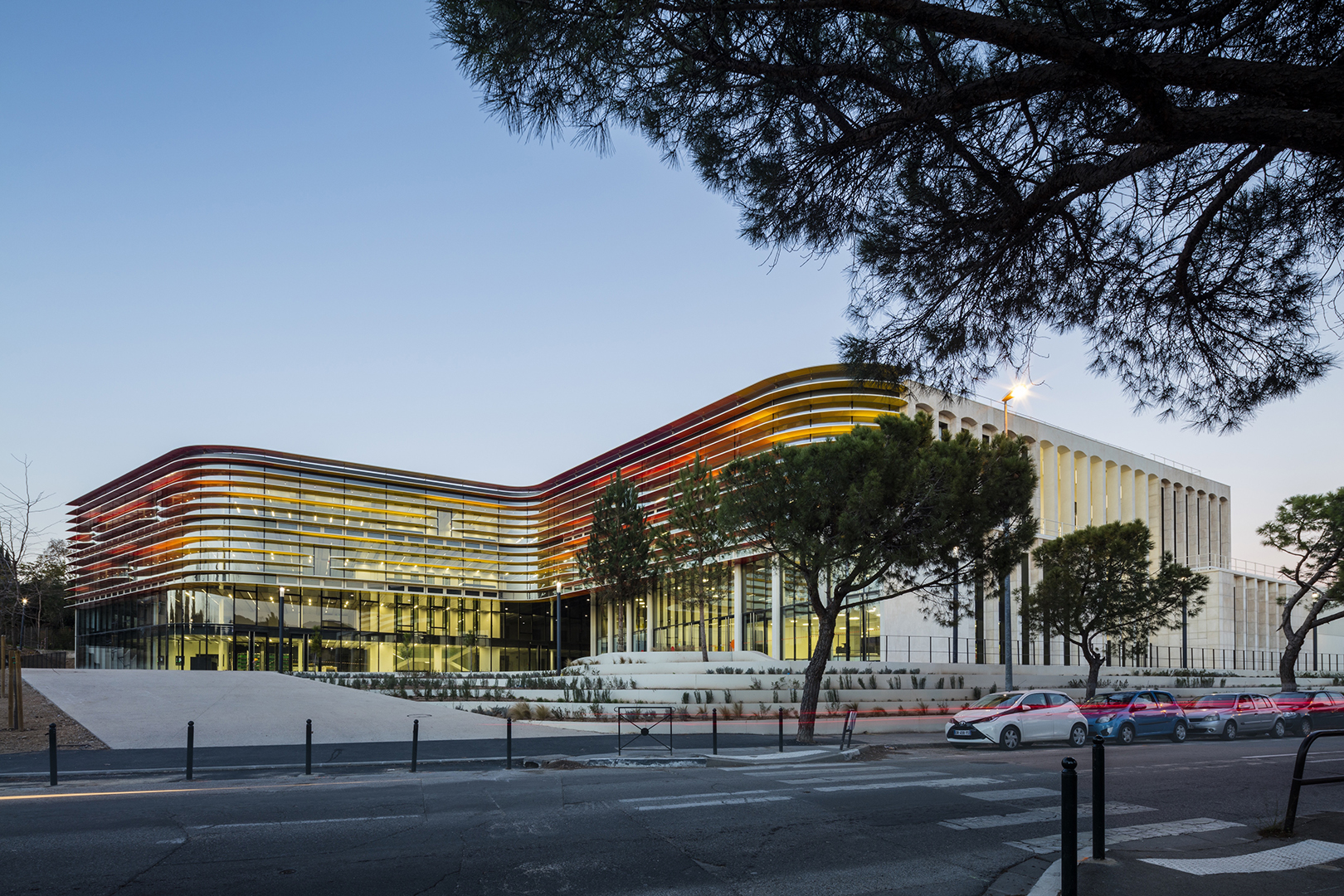 A WALKING PATH, A NEW
MEETING POINT
The city of Aix-en-Provence wants to link all the university sites in the south, with a pedestrian / bicycle route, the Allée aux Roses. The Fenouillères campus occupies a strategic position there: a new meeting place allowing students to meet in a real urban place. This urban route is part of a walking path which, eventually, should offer a crossing of the city.
The Fenouillères operation includes three subsequent programs – the media library, the university restaurant and residence – which must be linked, but each have their own identity and operating autonomy.
This multiple programming is an asset. It is both an issue of interlocking and of distinction when it comes to the existing building, which has a strong image.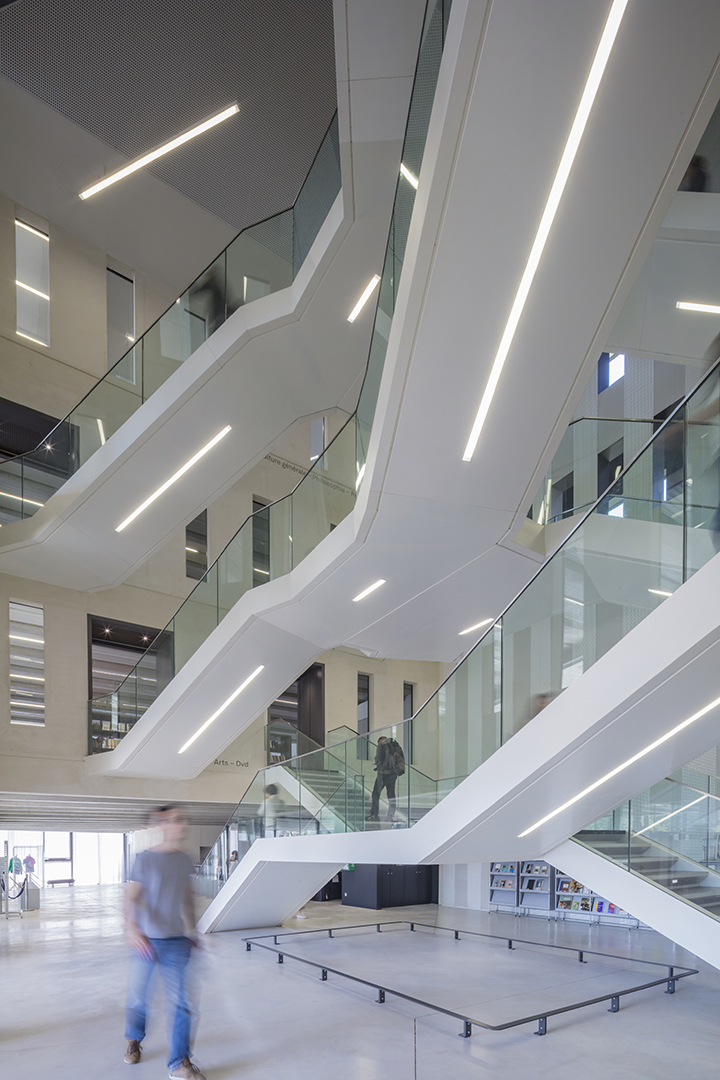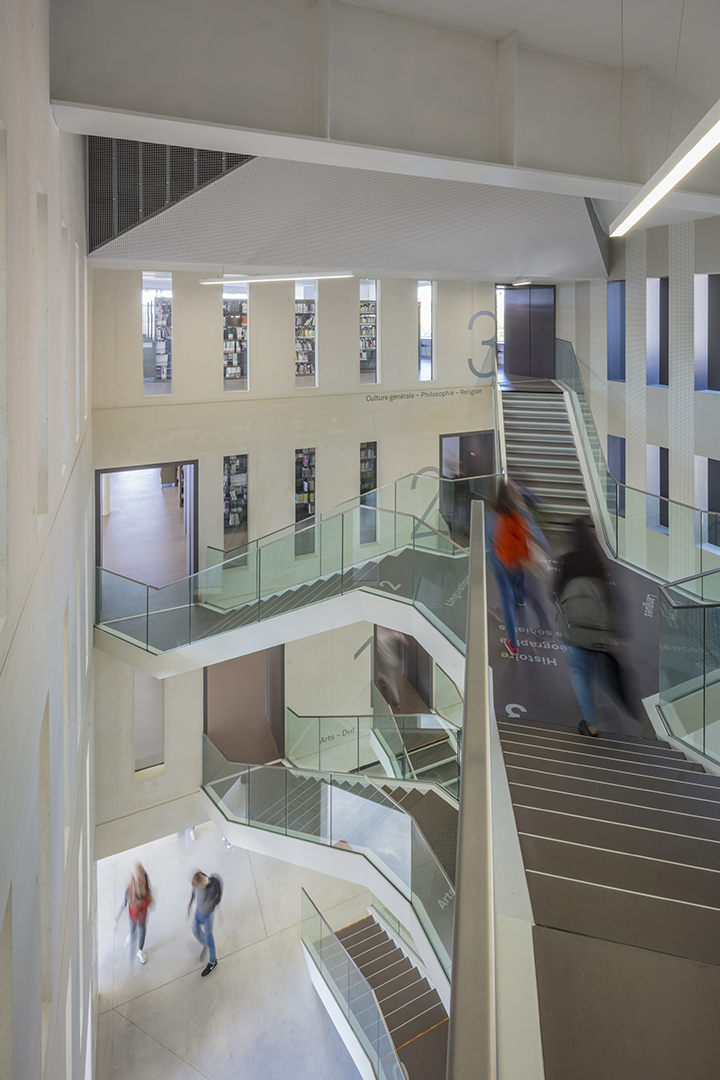 LANDSCAPE CURVES
Guidelines restructure the Allée aux Roses and widen out to create a public square in front of the entrances to the media library and the restaurant, in a belvedere on Avenue Gaston Berger. From this square, two paths lead, on either side of the restaurant, to the university residence, passing through a high forecourt that echoes the public square also accessible from Avenue Gaston Berger. The accommodations stretch along the natural slope in the middle of gardens to the Berger / Guigou roundabout, ending in a low square.
The media library building is a singular volume in taut curves that deliberately contrast with the strict architecture of the existing building. This asserted architectural duality is deliberate. It creates a hybrid volume that houses the two nested programs. The new building is fully glazed but protected by light-weight concrete (fiber-reinforced concrete) solar shading slats which give it an unusual materiality, a curvy filter of light between interior and exterior.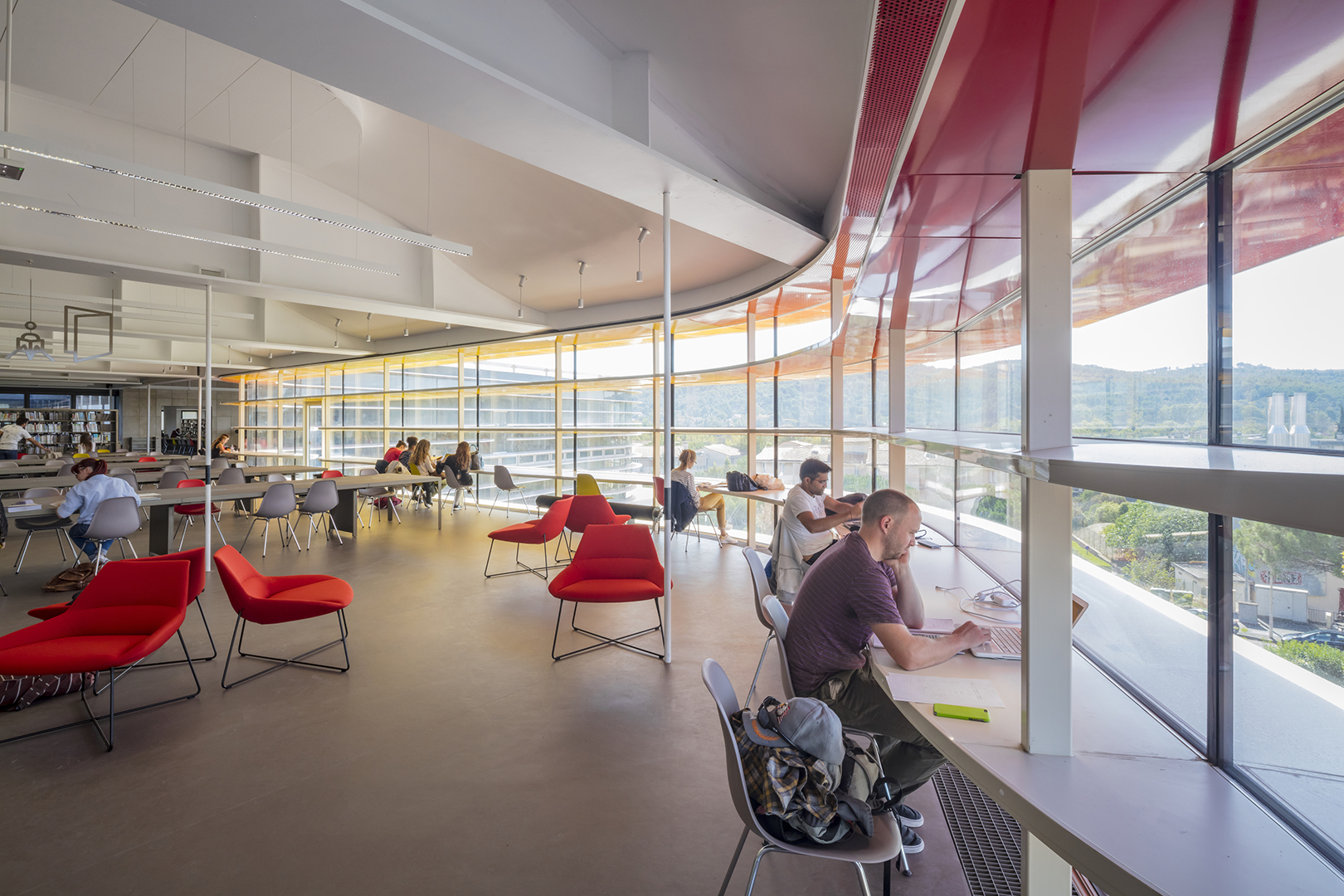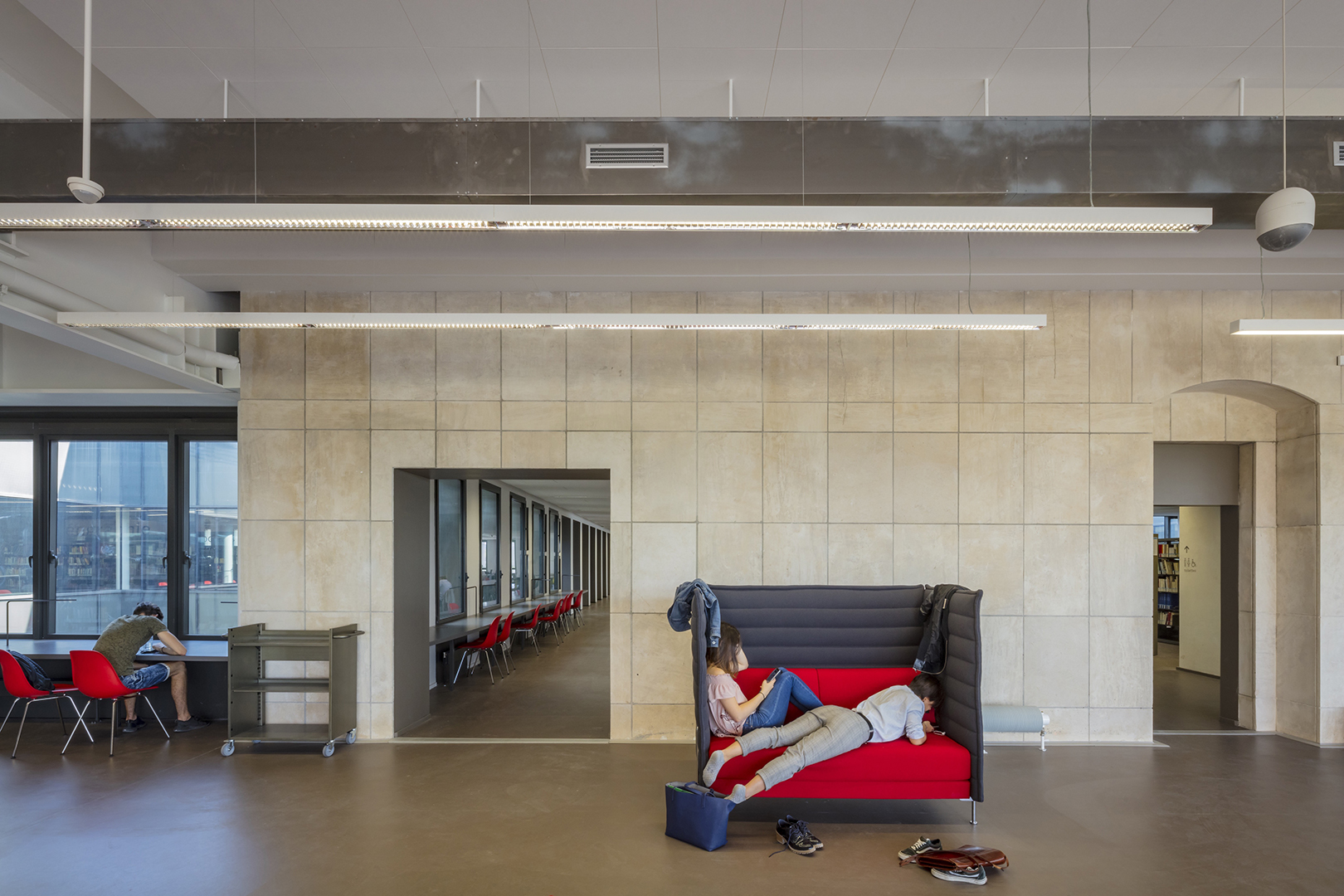 LIGHT AT THE CORE
OF SPACES
This mix of colored curves and counter-curves gives a contemporary and innovative identity to the library.
Coloring the underside of the slats with a shiny ocher varnish adds to the plasticity of the curves. The luminous vibration of the facades will vary depending on the season and the course of the sun. The exterior concrete slats extend into the interior in the form of furniture elements suitable for different uses: benches, shelves, writing desks, backsplashes, lighting and louvers. The existing volume is rehabilitated as close as possible to its concrete constructive reality. Three interior patios bring light to the heart of the spaces.
The university cafeteria is rationally organized in a "ribbon" around the facades. An extension of the volume to the east follows the constructive logic.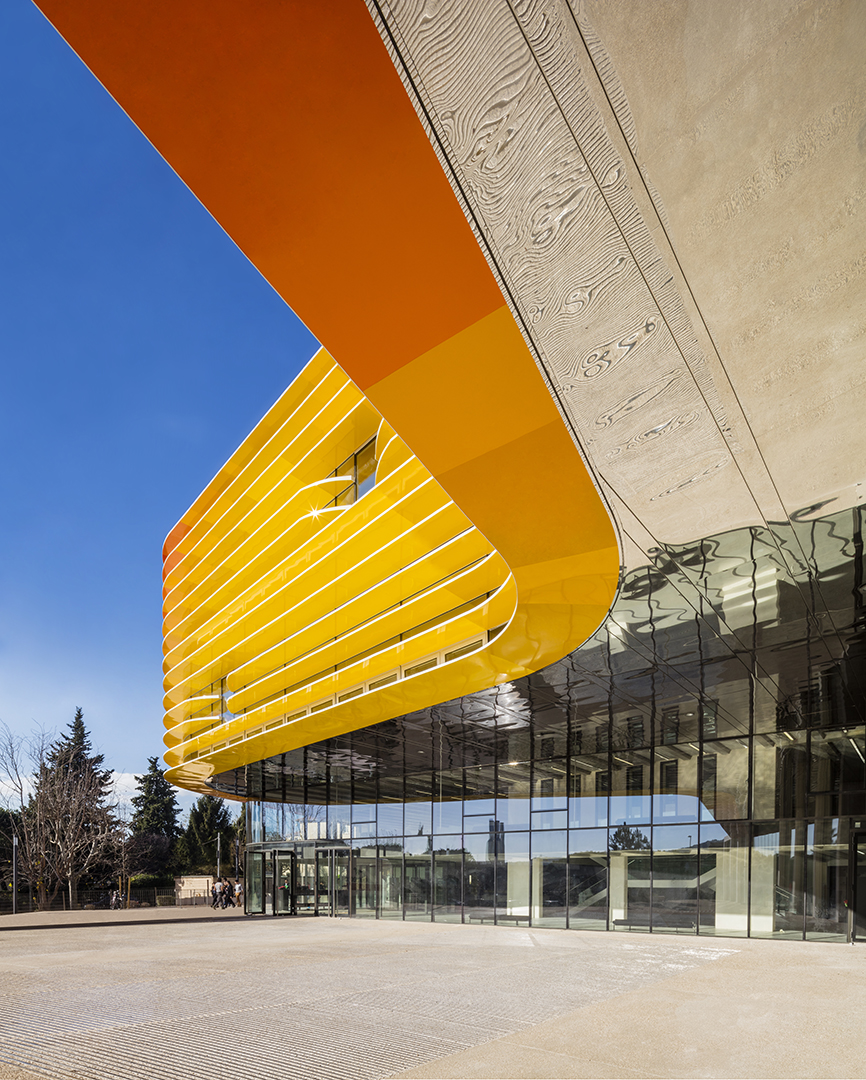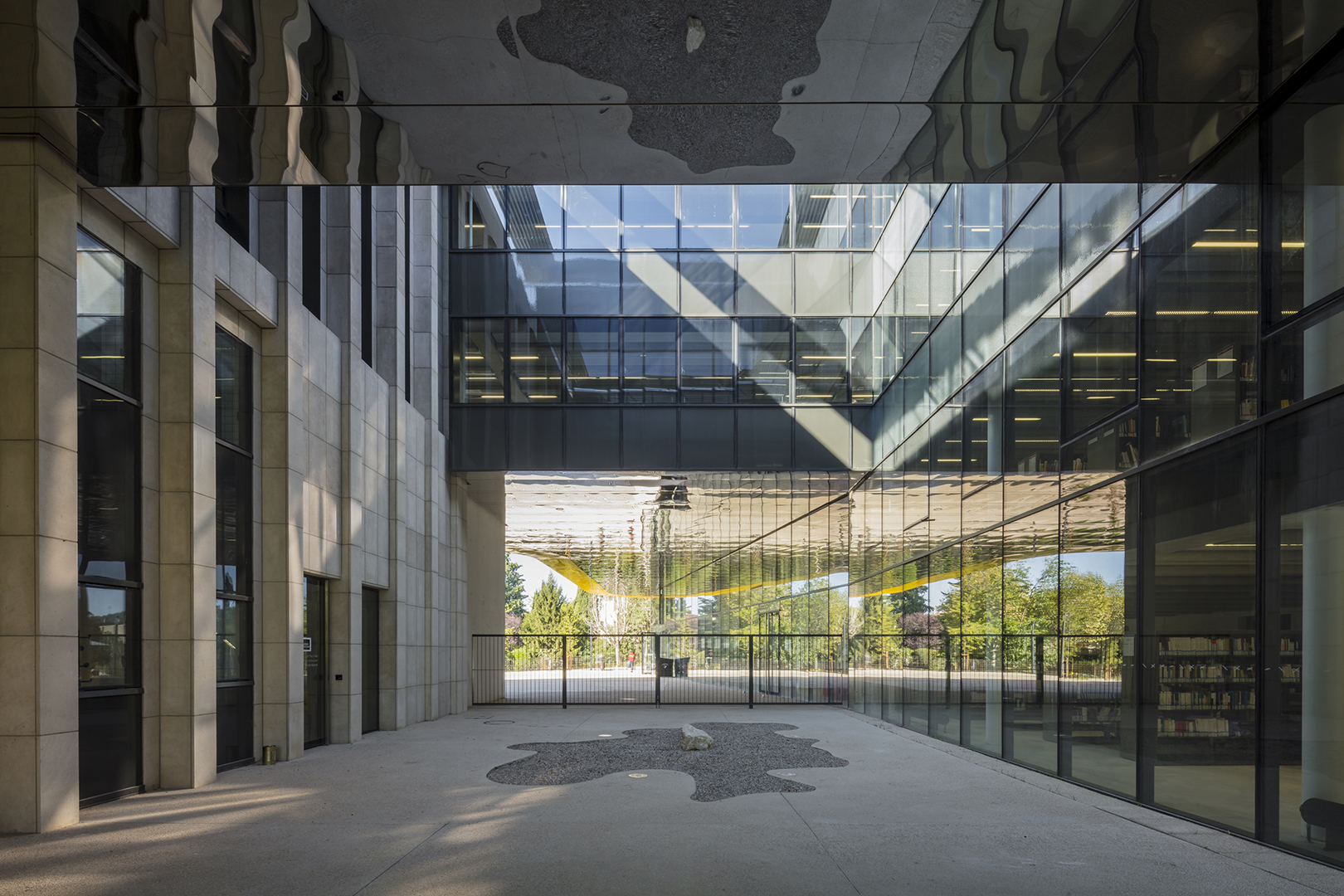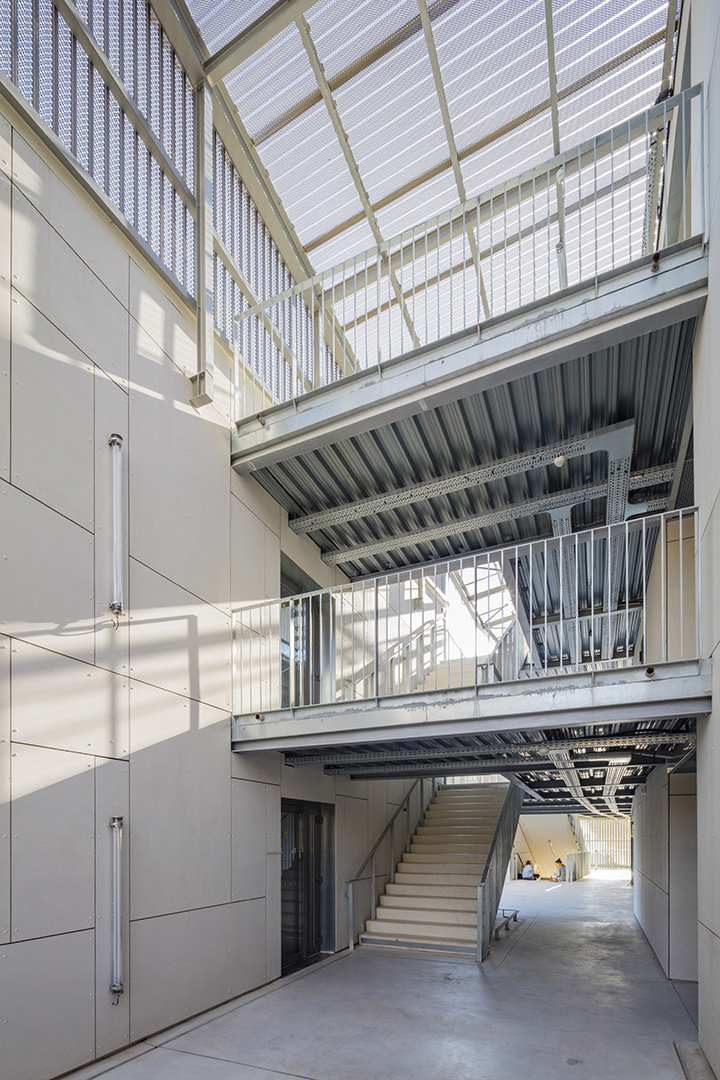 PROJECT TEAM
PROJECT MANAGEMENT
Architect: ANMA
Structure: Batiserf
HQE: Etamine
Fluide, thermic, SSI: Katen
Economist: Procobat
Acoustic: Thermibel
VRD: B-ingénierie
General engineering: Euclid
COMPETITION
Valérie Dubois, Alice Perugini, Virginie Mira
RESEARCH
Ronan Le Hyaric, Charlotte Kientz, Jehanne Bouda,
Aimie Calvet
CONSTRUCTION SITE
Ronan Le Hyaric