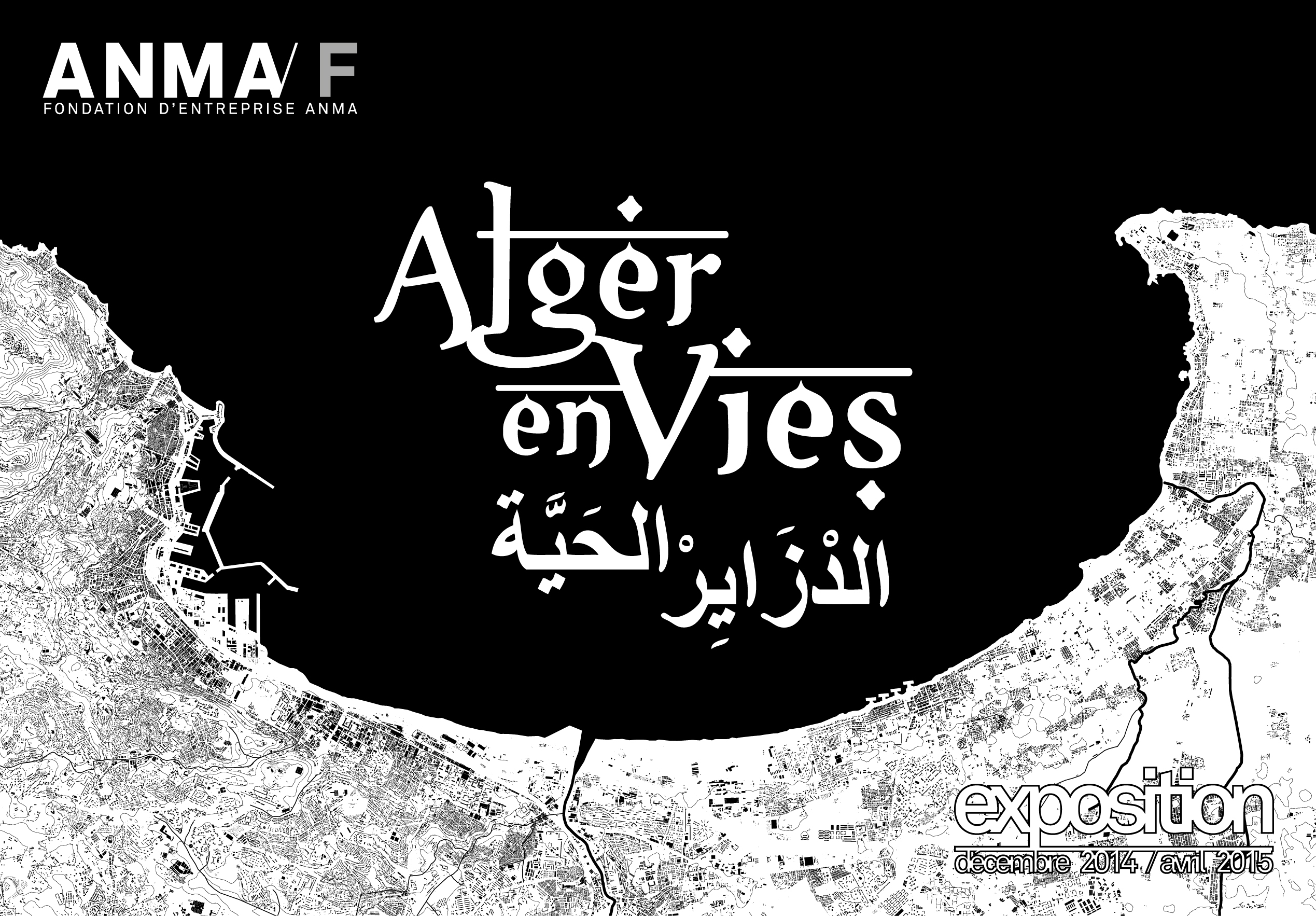 DISCOVER ALGIERS DIFFERENTLY
On the other side of the Mediterranean, "opposite" so goes the saying, Algiers the mysterious, because it is indeed a haunting question that torments us as we look at the horizon. What's going on out there? Beyond shared memories, lives in between, cultural exchanges, what is an Algerian daily life made of ?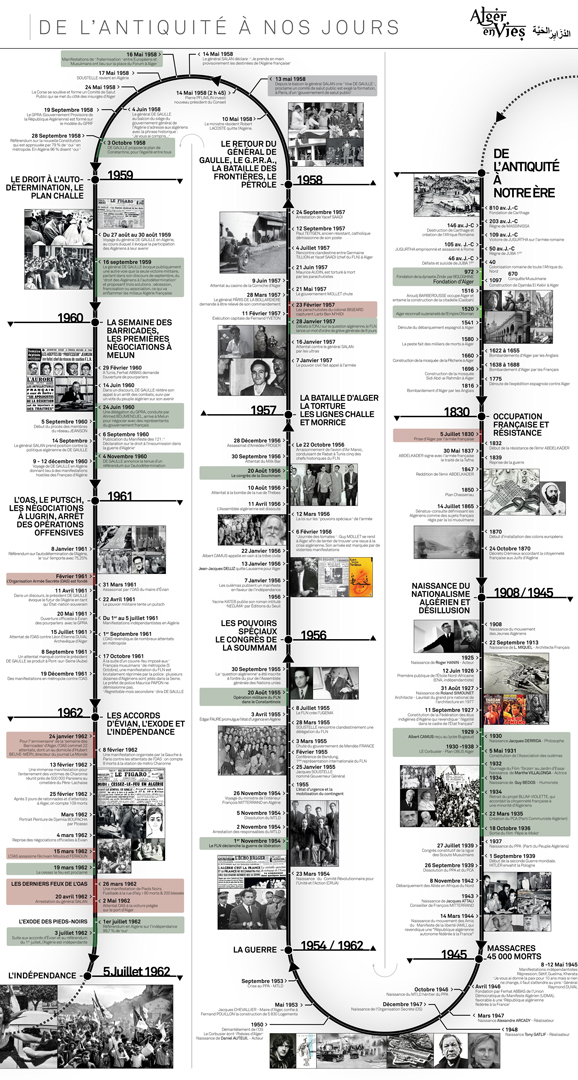 A CULTURAL DIALOGUE
This exhibition attempts to open doors onto lives in Algiers, and to discover the common future that could emerge. Through two ways of seeing, that of the resident of Algiers who narrates and makes his friends talk, and that of the outside which observes and questions this beautiful stranger, Algiers reveals itself.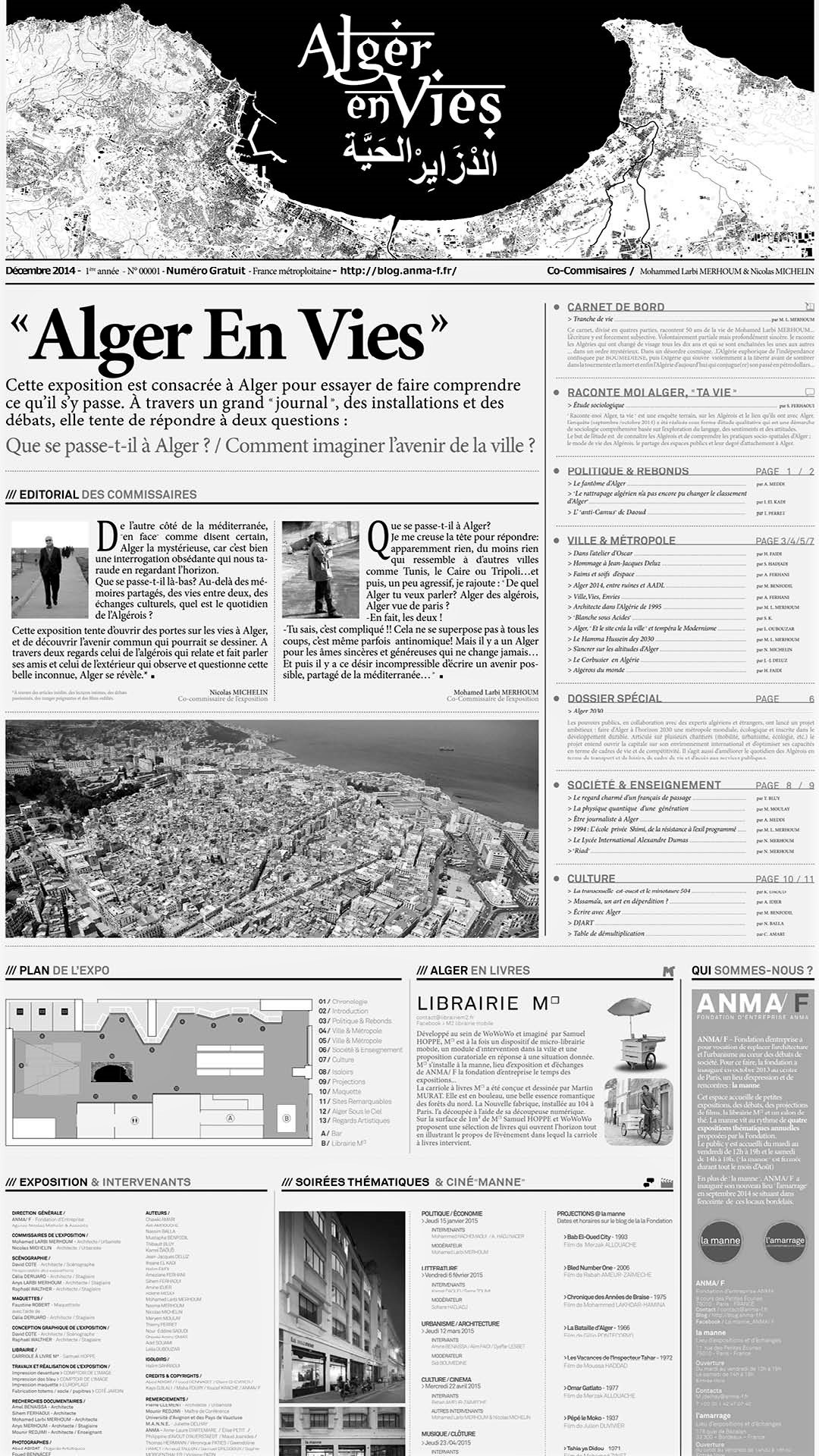 RECOVERING HISTORY
"He holds it against you as much as he loves you… You are part of his history, of his stories… He struggles just as much as you do to ensure that the hysterical reading of History, the intellectual laziness "above all suspicion" and the narrow-mindedness, on both sides. never postpone the desire to write a possible future shared by the Mediterranean …
… We have to put it in words to heal the inherited wounds, to reveal ourselves without voyeurism and take the time to look ourselves in the eyes of the other … This exhibition is a quest for oneself as much as a quest for the other … and vice versa !!"
Mohamed Larbi Merhoum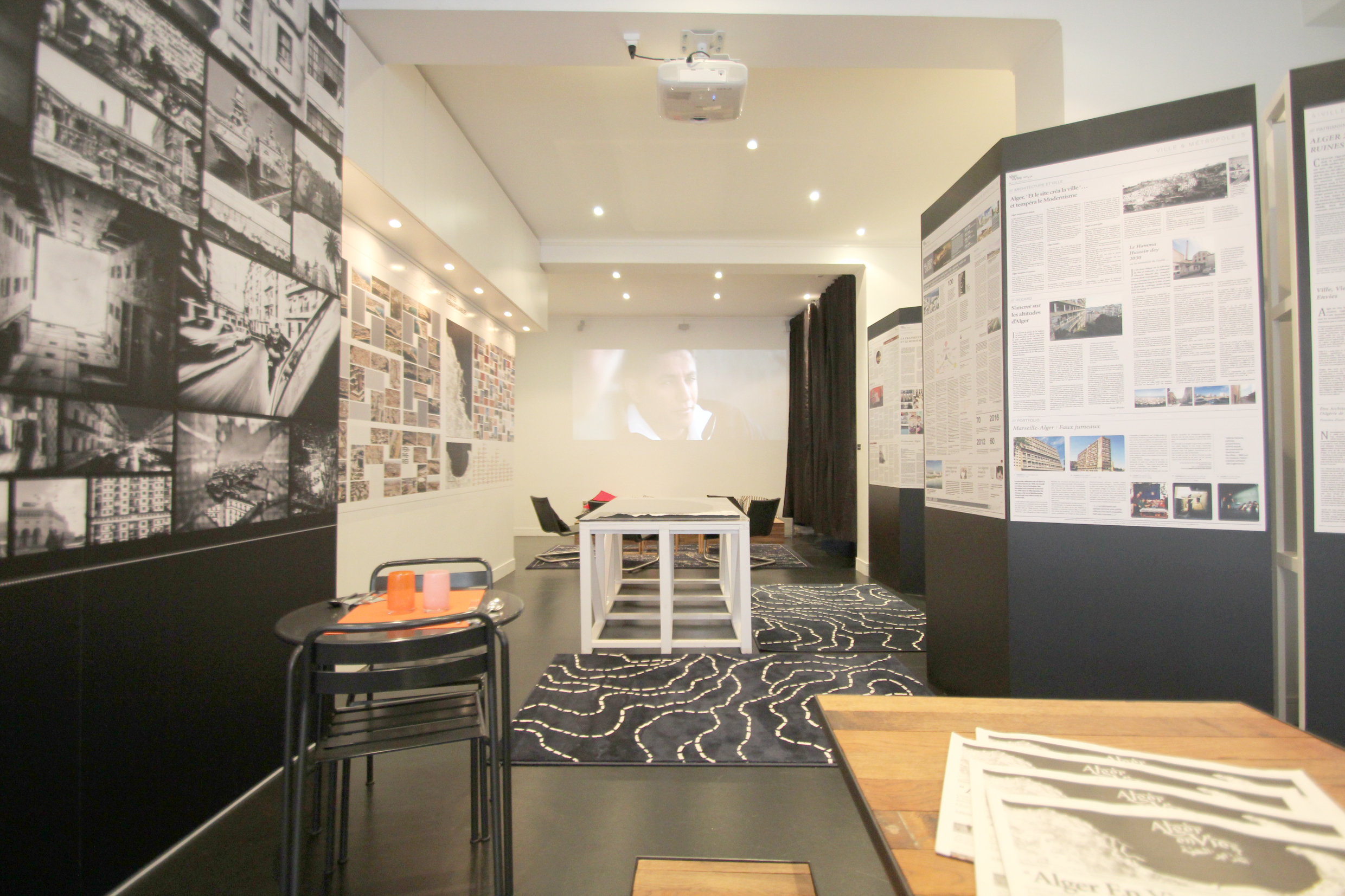 EXHIBITION TEAM
DIRECTION
ANMA/ F – Fondation d'Entreprise

SCIENTIFIC CURATING
Mohamed Larbi Merhoun & Nicolas Michelin
SCENOGRAPHY, COORDINATION AND MONITORING
David Cote, Célia Derijard, Anys Larbi Merhoum, Raphaël Walther
MODELS
Faustine Robert, Célia Derijard
GRAPHIC DESIGN
David Cote, Raphaël Walther
TEXTS AND ICONOGRAPHY
DOCUMENTATION RESEARCH
Amel Benaissa, Sihem Ferhaoui, Mohamed Larbi Merhoum, Anys Merhoum, Mounir Redjimi

PHOTOGRAPHS
Abed Abidat, Foued Bennacef, Claire Chevrier, Kays Djilali, Maha Foury, Youcef Krache
AUTHORS
Chawki Amari, Akli Amrouche, Nassim Balla, Mustapha Benfodil, Thibault Bluy, Kamel Daoud, Jean-Jacques Deluz, Ihsane El Kadi, Halim Faidi, Ameziane Ferhani, Sihem Ferhaoui, Amine Idjer, Adlene Meddi, Mohamed Larbi Merhoum, Nesma Merhoum, Nicolas Michelin, Meryem Moulay, Thierry Perret, Nour-Eddine Saoudi, Chawki Amine Smati, Adel Souami, Leila Oubouzar
ASSOCIATES
WORKS
Impression devanture / dos bleu : Comptoir de l'image
Model printing : Europlast
Base / totems / desk manufacturing : Côté Jardin
BOOKSTORE Carriole à Livres M²
ILLUSTRATION AND PHOTO CREDITS Abed Abidat, Foued Bennacef, Claire Chevrier, Kays Djilali, Maha Foury, Youcef Krache, ANMA/ F
ACKNOWLEDGMENTS Pierre Clément, Mounir Redjimi, Université d'Avignon et des Pays du Vaucluse, M.A.N.N.E., ANMA, Image de ville, Librairie M², Martin Murat, Halim Faidi