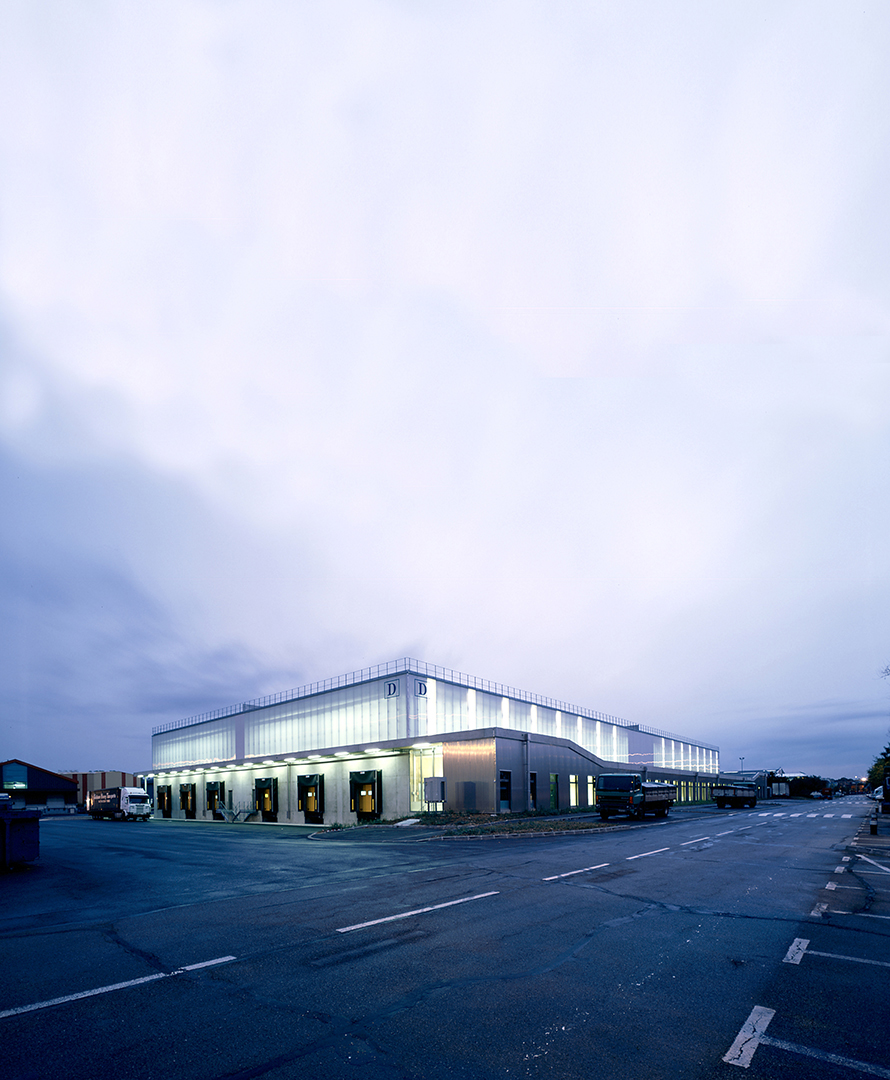 two warehouses
separated by a wall
The building which aligns with the street, facing the Darse basin, houses two logistics warehouses in a single volume which takes up the foundation of previous constructions. The fire regulations imposing a division of volumes, this constraint results in the construction of a dividing wall in the form of a cross.
Thus, the two warehouses separated by an adjoining wall are themselves subdivided into two distinct cells. The peripheral concrete wall supports a series of metal posts with an attached polycarbonate panel facade. This translucent envelope at the top allows natural light to penetrate and lightens the visual impact.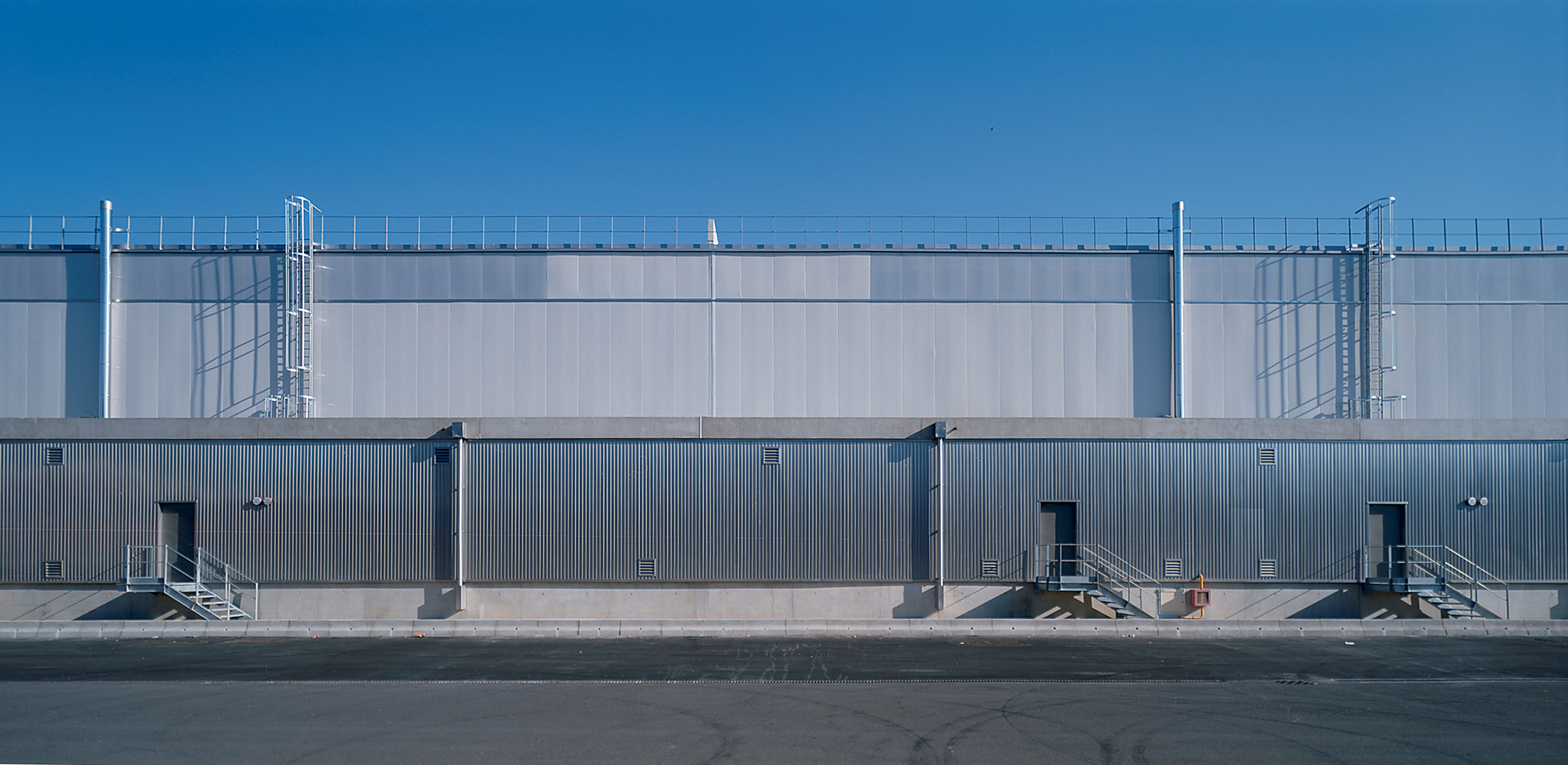 natural lighting
zenithal light
On the roof, the steel trays are sufficient to stiffen the metal structure which supports the roof, avoiding additional bracing. Slaved zenith openings provide natural lighting in the storage areas as well as smoke extraction. The free height of 9 m allows the storage of pallets on racks with an authorized floor overload of 8 t / m².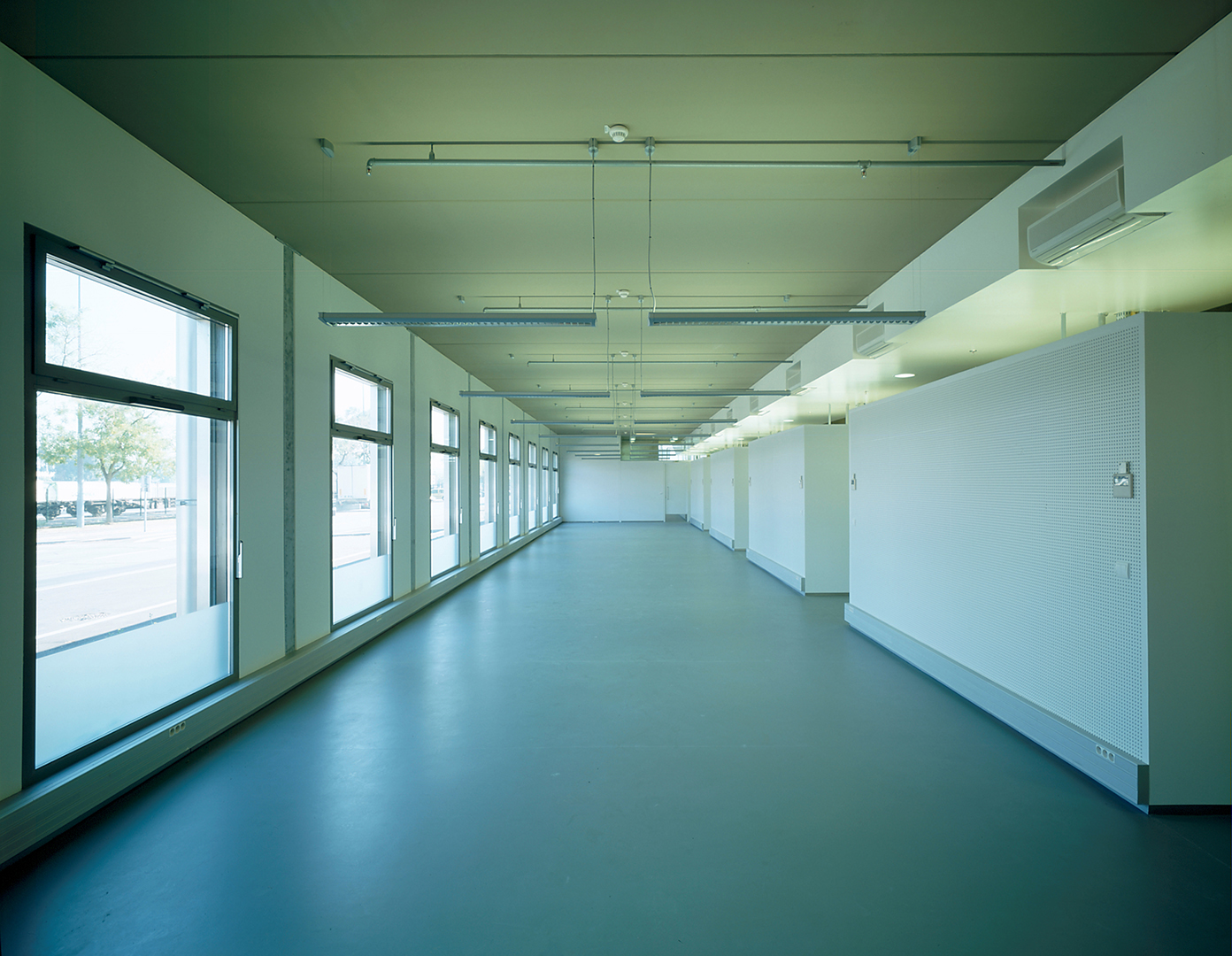 a series of boxes
A running volume on the ground floor is attached on each of the two long facades. On the south facade, this strip houses the technical rooms. To the north, this long volume accommodates the administrative premises. Accessible from the street through a glass airlock, the offices communicate with the warehouse through a fire door. The platform involves a series of identical boxes located parallel to the facade, which house the back office: archives, reprography, toilets, kitchen.
To avoid any false floors and false ceilings, a box beam supplies the workstations and boxes in the back office with fluids. On each of the other two facades, six doors equipped with truck locks for unloading are sheltered along the service quay.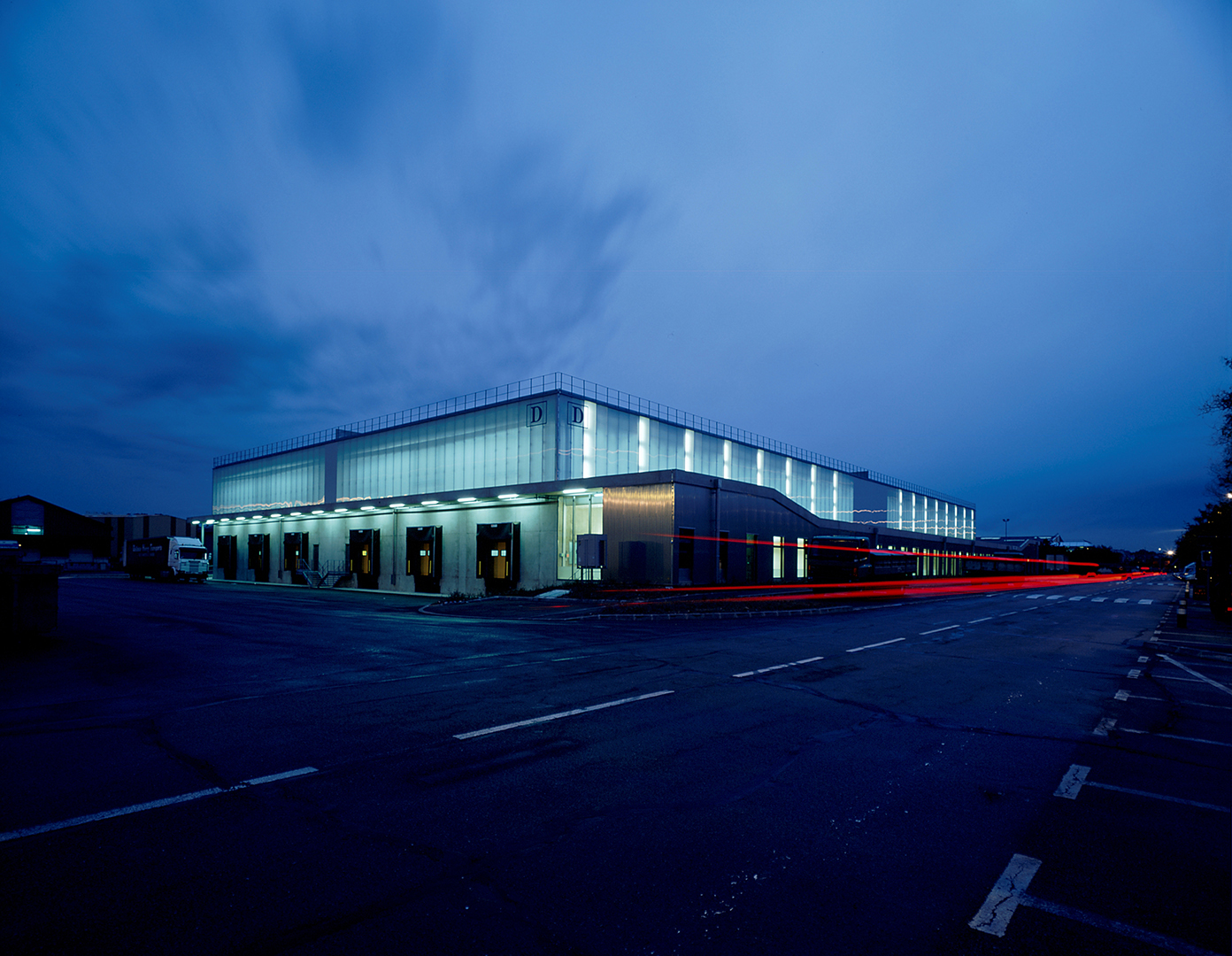 PROJECT TEAM
MANAGEMENT TEAM
Architect: ANMA
Structure: Batiserf
Fluids: Louis Choulet
Economy: Michel Forgue
COMPETITION
Michel Delplace
STUDIES
Antoine Chassagnol
CONSTRUCTION SITE
Antoine Chassagnol