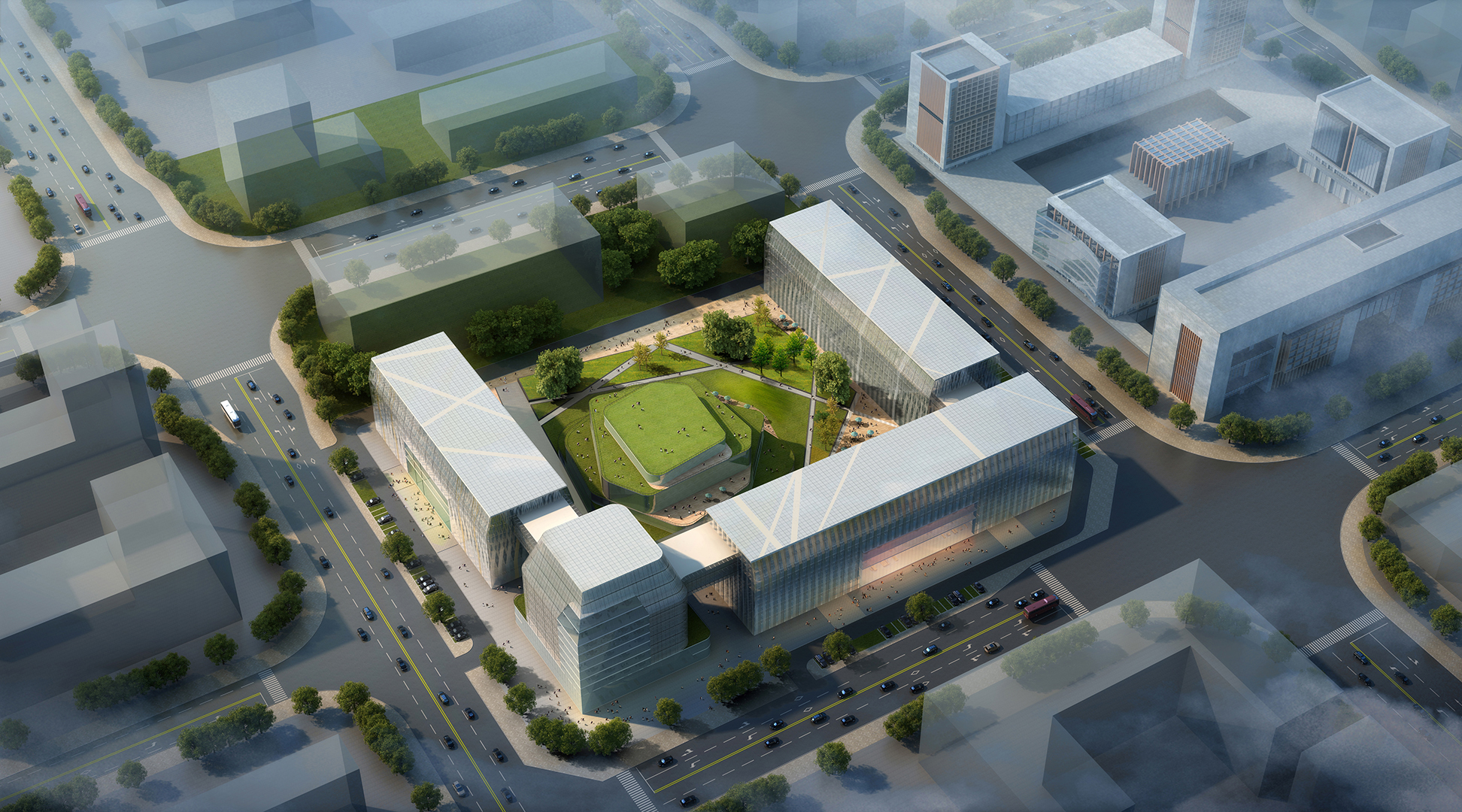 green terraces
The office complex is built around a courtyard planted like a garden, with a building in flexible green tiers at its center. This landscaped arrangement allows all work surfaces to benefit from a pleasant view and a beautiful light.
The buildings are designed on the same structural principle of free floors and glazed facades protected by a woven metal mesh. The play on the weaving and the pattern of the mesh makes it possible to differentiate each building and to give them its own characteristic according to the orientation of the facades. The patterns are inspired by plants and echo the trees in the courtyard garden.
This mesh protects from the sun and regulates the brightness on the glass facades.
heart ofrecreational block

The volumes of the buildings are folded in their last floor to reduce the visual impact on the courtyard and the street. This folding creates an unusual and soft silhouette at the center of the office district.
The central building is provided with all common functions. It is designed as a large garden pavilion on four levels with planted terraces accessible to users.
The project is conceived in four office buildings which concentrate all the workspaces and reception. They are linked to each other by walkways and stand on the outskirts of the plot, around the inner courtyard devoted to reacreational areas. At the northeast corner, a building of different morphology, a signal, articulates and organizes the different programs.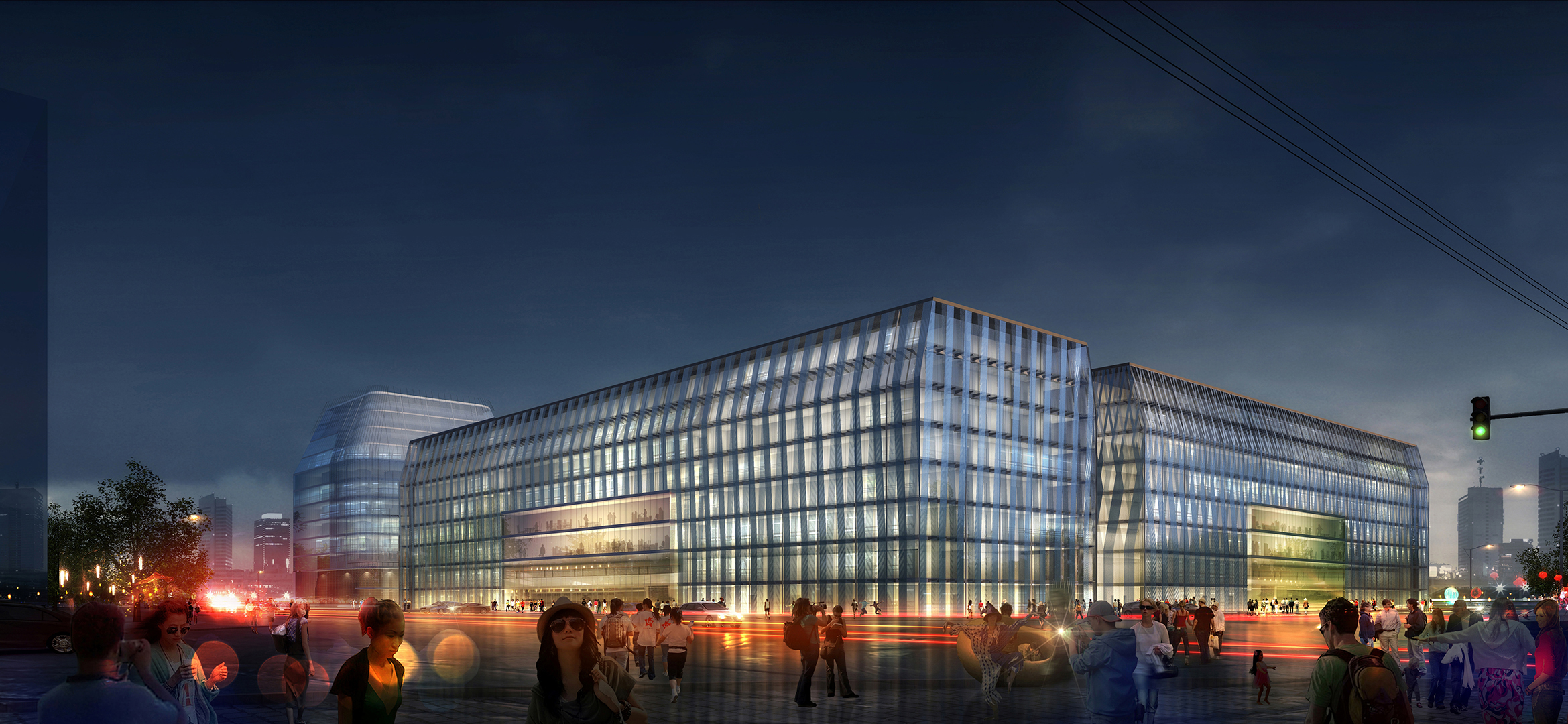 a wooden auditorium
Each building has a reception hall and presentation and exhibition spaces associated with the specialties studied on the floors. These halls are easily recognized from the street by large glass doors that invite into the building.
The auditorium in the signal building is easily recognized from the outside by its wooden volume that rises through the first glazed levels on the corner. This highlighting of the atypical volume of the auditorium arouses curiosity. The spaces associated with it are dedicated to welcoming the public as well as speakers with a dedicated VIP lounge.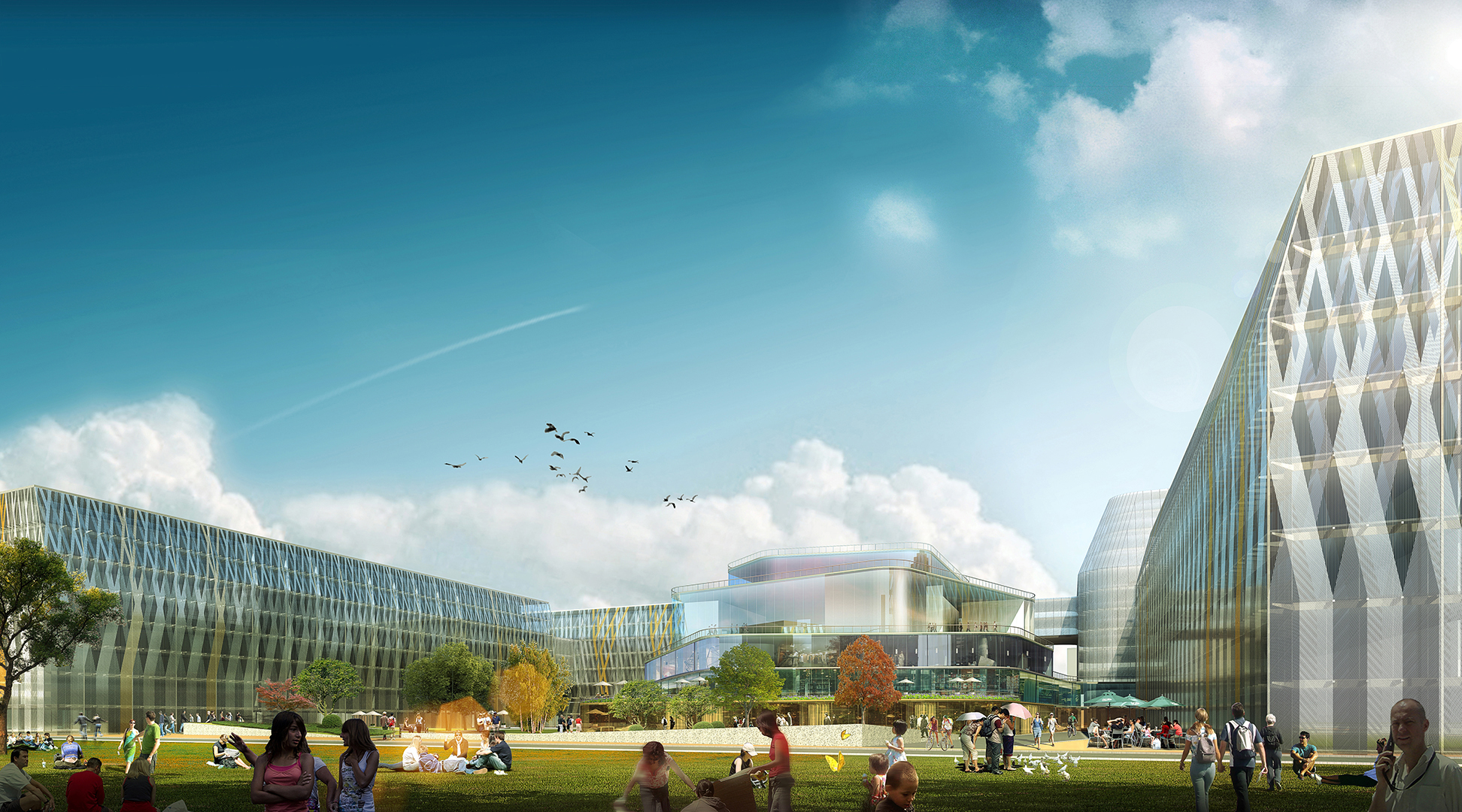 green burst
The glazed part of the signal building, like a glass plinth, curves at the ends and subtly encourages people to follow them to penetrate into the inner courtyard. This is how the visitor is guided inside the program and discovers an atmosphere totally different from that of the street. Vegetation is omnipresent through the different species planted, the wooden decking of the terraces and the shadows dancing on the metal mesh facades.
The project expresses the desire for an interior space dedicated to relaxation and leisure. The catering service, cafeteria, media library and sports halls are superimposed in a transparent glass "case" envelope. That way, from the office buildings, the building in the inner courtyard offers a changing show, punctuated by the employee life sequences.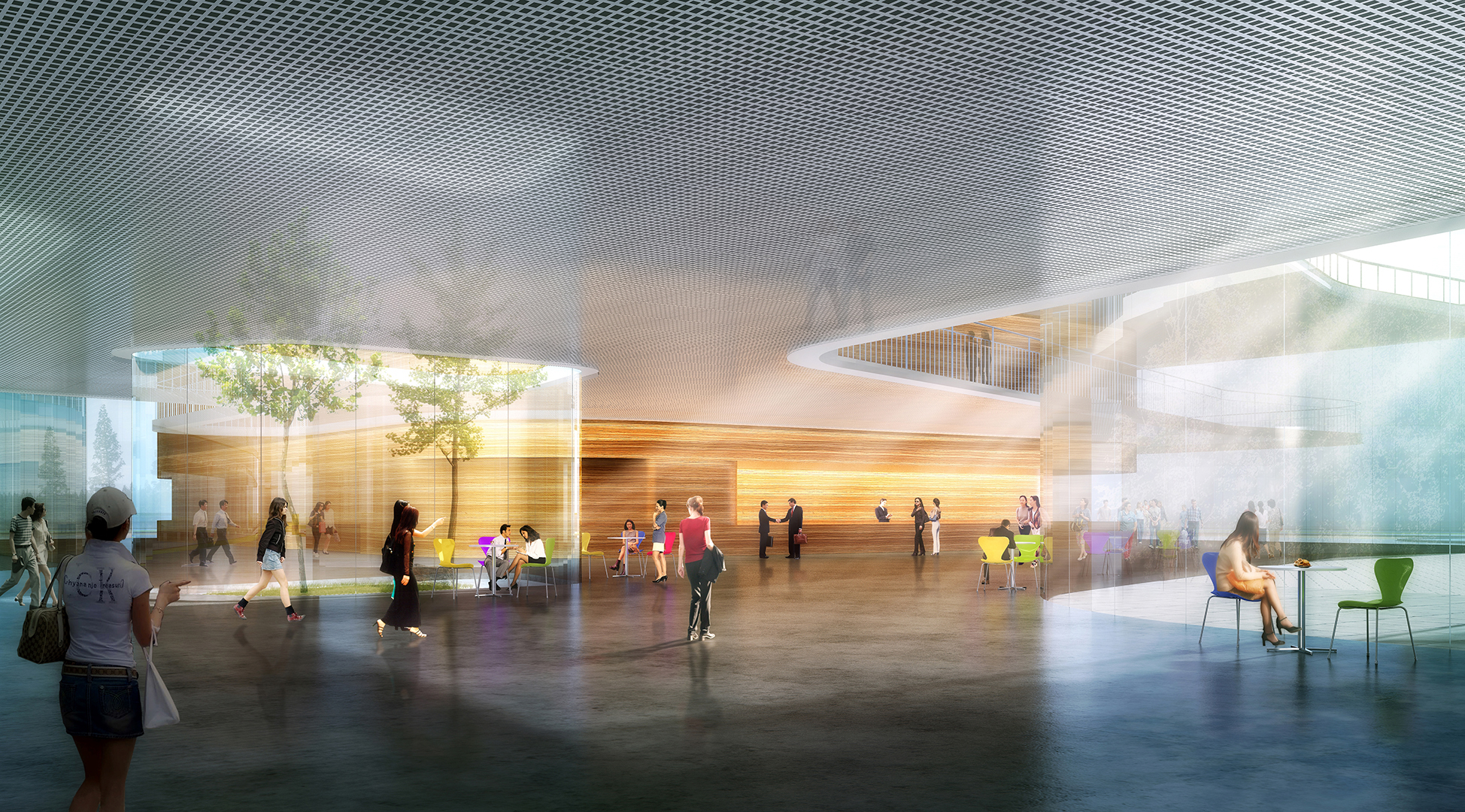 PROJECT TEAM
MANAGEMENT TEAM
Architect: ANMA
COMPETITION
Romain Brochard
Alice Perugini
Elsa Briot
Emilien Lavice
Philippine d'Avout