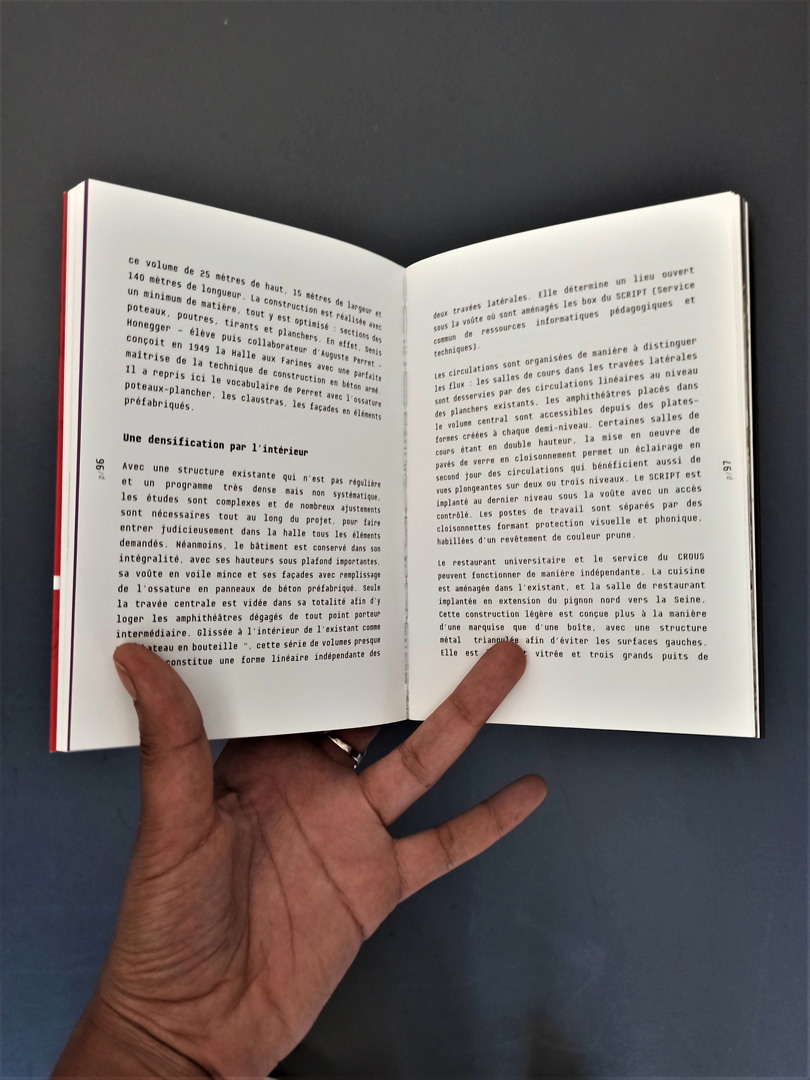 AN ARCHITECTURAL ADVENTURE
The architectural and human adventure told by Nicolas Michelin in this book is the true story of the Halle aux Farines transformation project for the University of Paris VII, from the first sketch to the delivery of the building to users. He recounts the sequence of steps, the role play that was put in place from the competition, the succession of obstacles cleared thanks to his tenacity and the hard work of his team. He explains how, with a limited budget, he slipped like "a boat in a bottle", a very dense program – 13 amphitheatres, 60 classrooms, a student restaurant – in this industrial hall to make it a real "machine for teaching".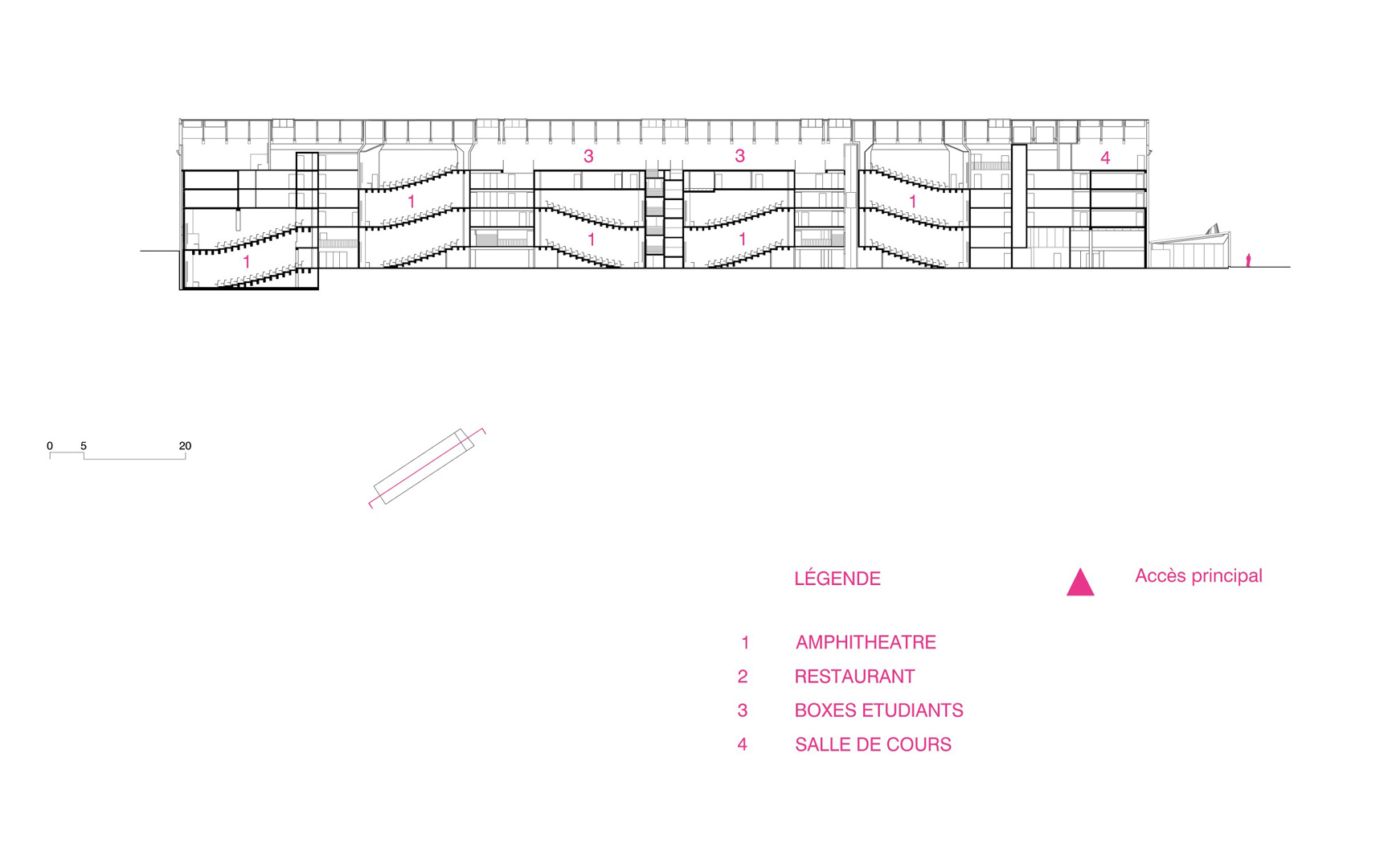 FROM IDEA TO FINISHED PROJECT
Unusual in its uncompromising tone and precise character, this story reveals all aspects of an architect's practice, from the first intuition to the sometimes warlike strategy that he must develop to carry out an architectural project.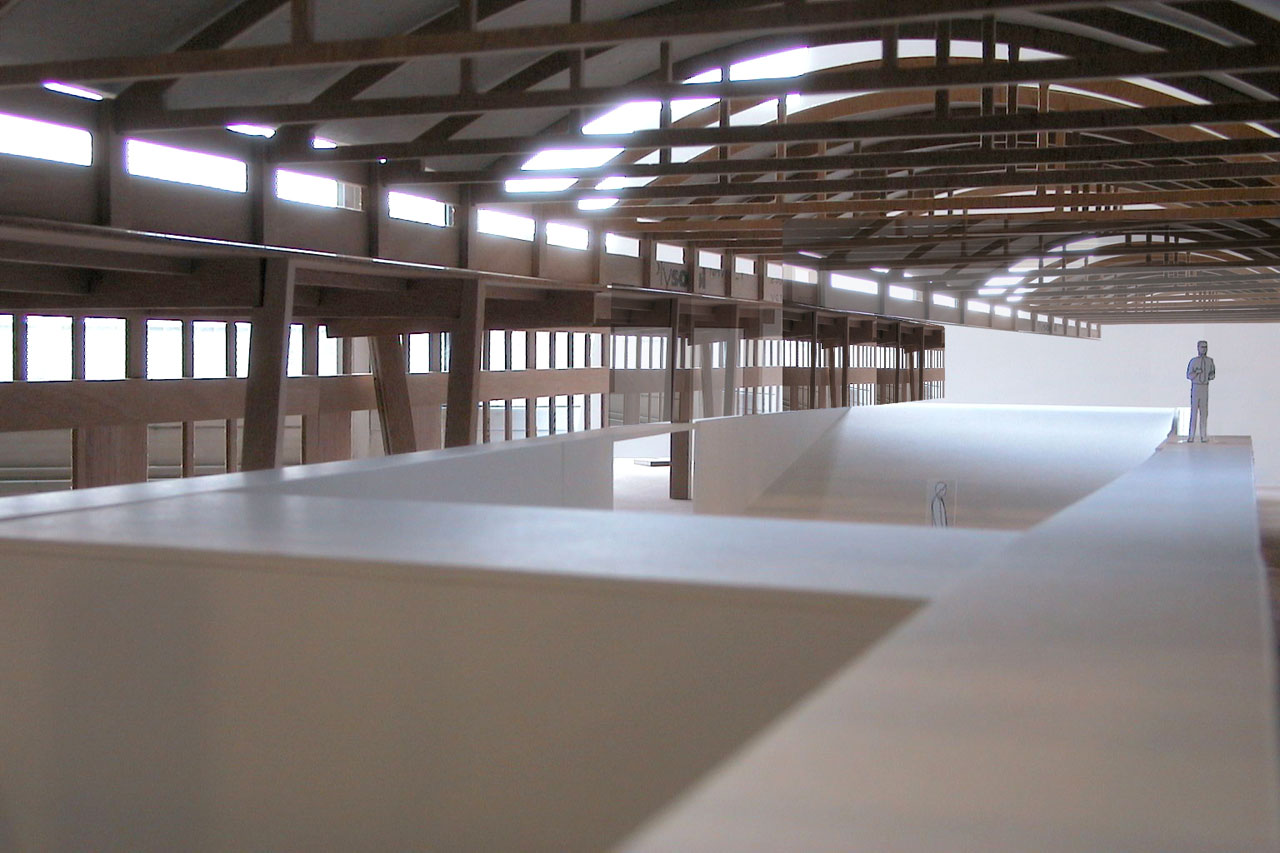 DETAILS
AUTHOR
Nicolas Michelin
EDITED BY
AAM Éditions – Archives of modern architecture
EDITION
French
2007
ISBN 987-2-87143-174-9
143 pages
1 cm X 18 cm
PRICE 15 €