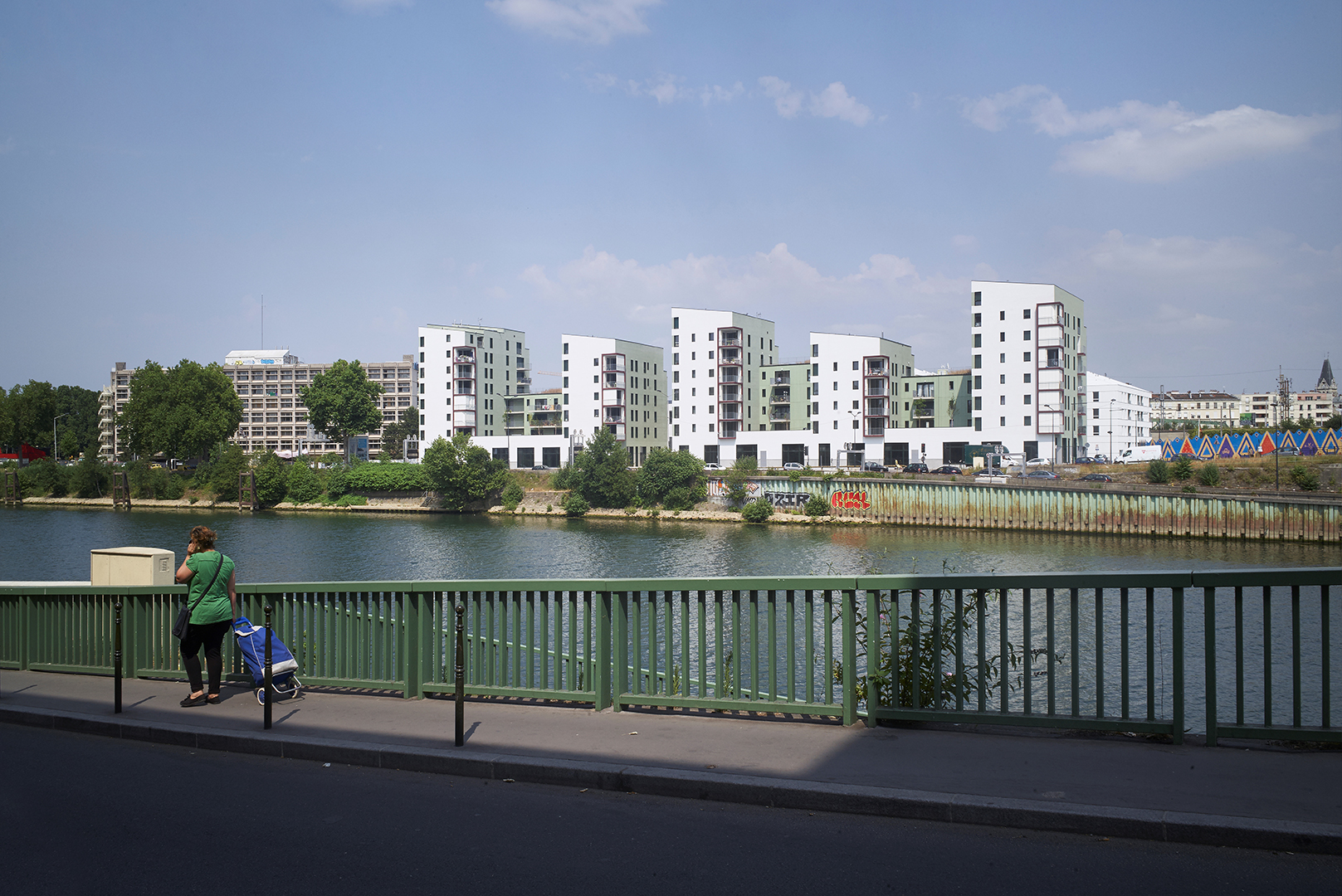 ULTRA
CONTEXTUAL
The Confluence site between the Seine and the Saint Denis canal (former Alstom site) has great landscaping qualities due to its almost insular position. However, it has many constraints related to the infrastructure and the noise it generates (TGV RER trains, cars on the platform). The project, ultra-contextual and truly urban, thus builds on the existing strengths of the site by weaving a link with the Confluence through the implementation of visual perspectives on it from the south of the site and the development of pedestrian route; by creating visual openings on the waterways and by developing the right bank of the Canal Saint-Denis.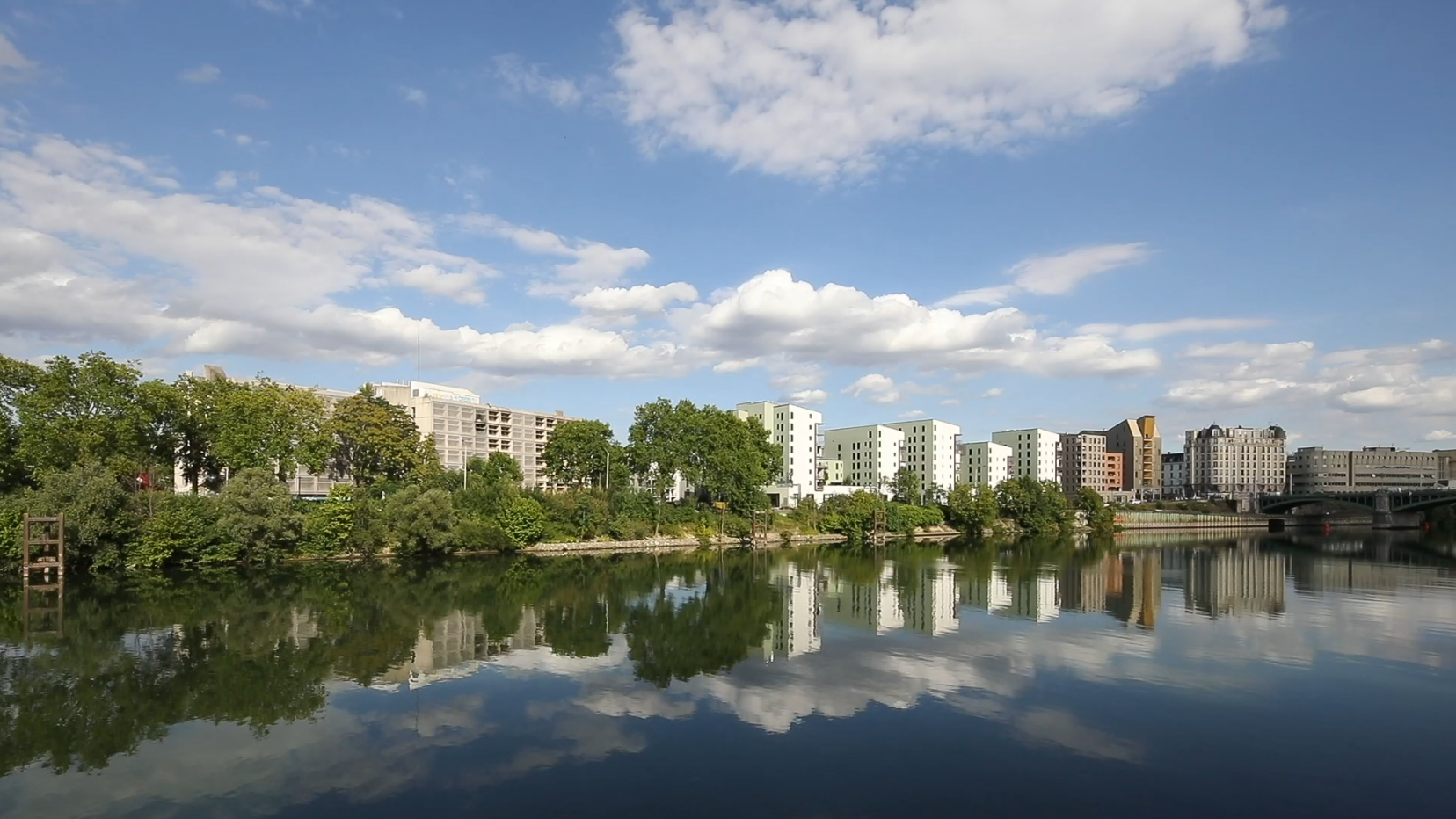 AN ABOVE THE GROUND GARDEN IN AN URBAN PROJECT
The project is located between future lots B2 and G.On the Seine side, it contributes to create the urban facade as an variation of above the ground gardens, built gables and visual walks over the pleated garden. The proposed architecture consists of a base on the ground floor which transforms into slender facades ending in sloping roofs facing south. The height of the buildings respects the skyline proposed for the entire joint development zone. In the central part, an above the ground garden is created.
On the Seine side, the project is intentionally urban in its expression: the facade consists of large gables and a hanging garden which sets the central part of the building back to protect the accommodation from the noise generated by the RN14. On the housing scale, corner loggias also protect residents from acoustic constraints. They face south and provide a view of the Seine and Paris.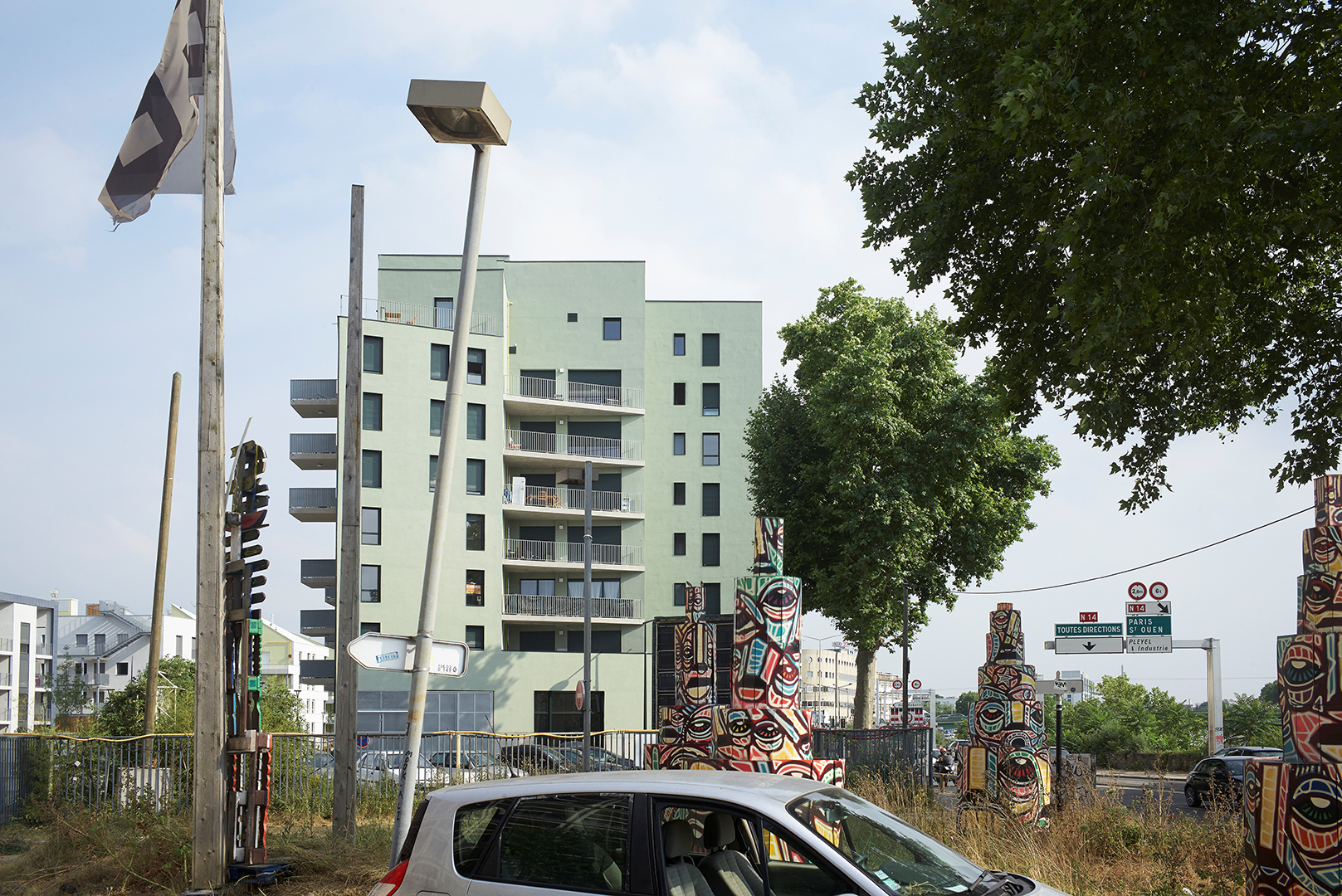 TERRACES ON PARKS
AND HIGH DUPLEXES
On the pleated garden side, the building is intended to be more private with a set of attic facades generating terraces overlooking the park and qualifying the upper duplexes as small houses coated on the roof. On regular floors, large balconies allow a connection between building and garden as well. A cladding in colored fiber cement panels creates a variation of "vertical houses" on the facade. The whole building is underlined with a concrete plinth.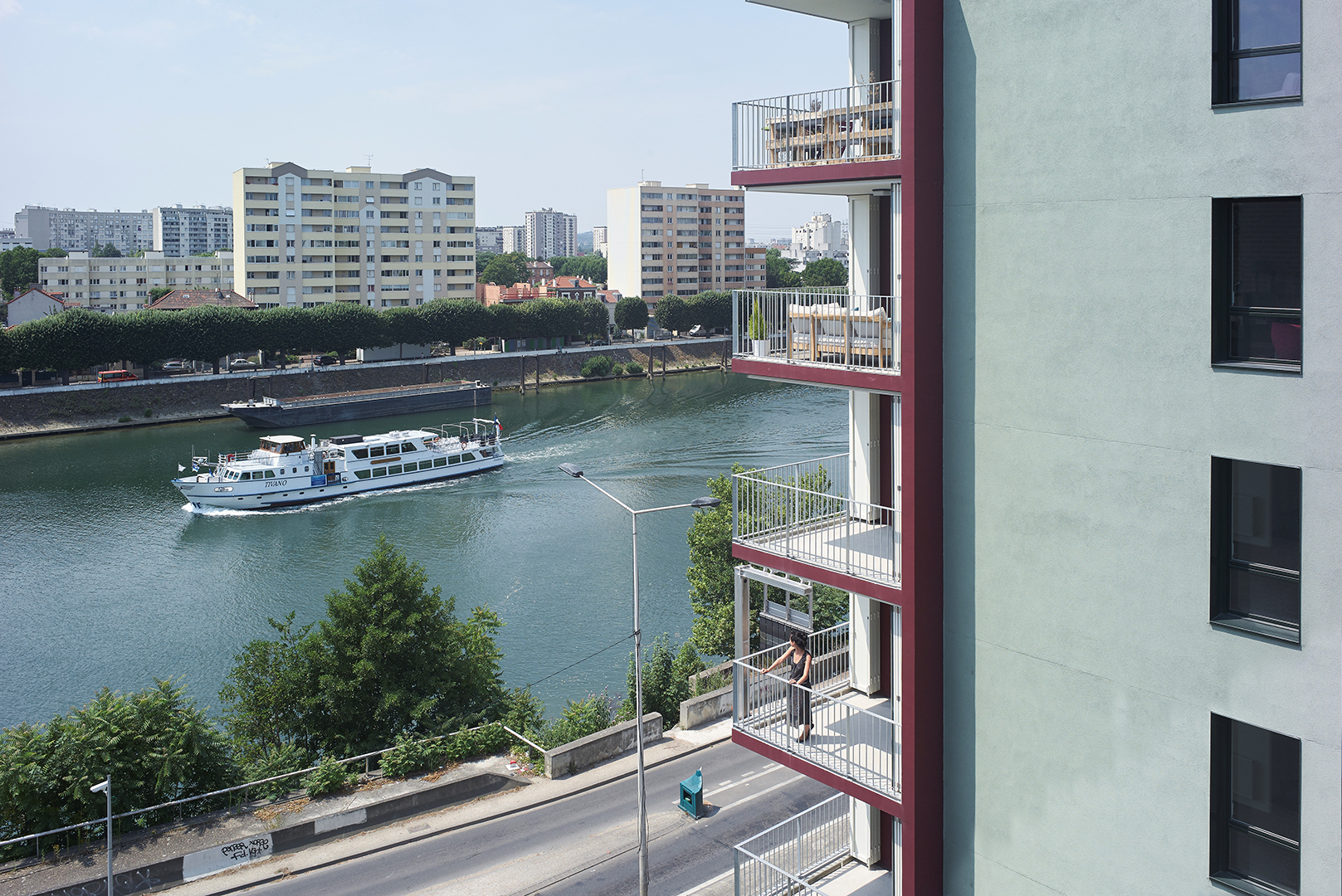 HIGH ENVIRONMENTAL
QUALITY
The buildings are designed to comply with the BBC Effinergie prescription as well as the H&E profile A label. All facades are insulated from the outside. The roofs face south. Almost all accommodations are double-sided and have at least double orientation, which allows natural ventilation in summer to lower the temperature gradient.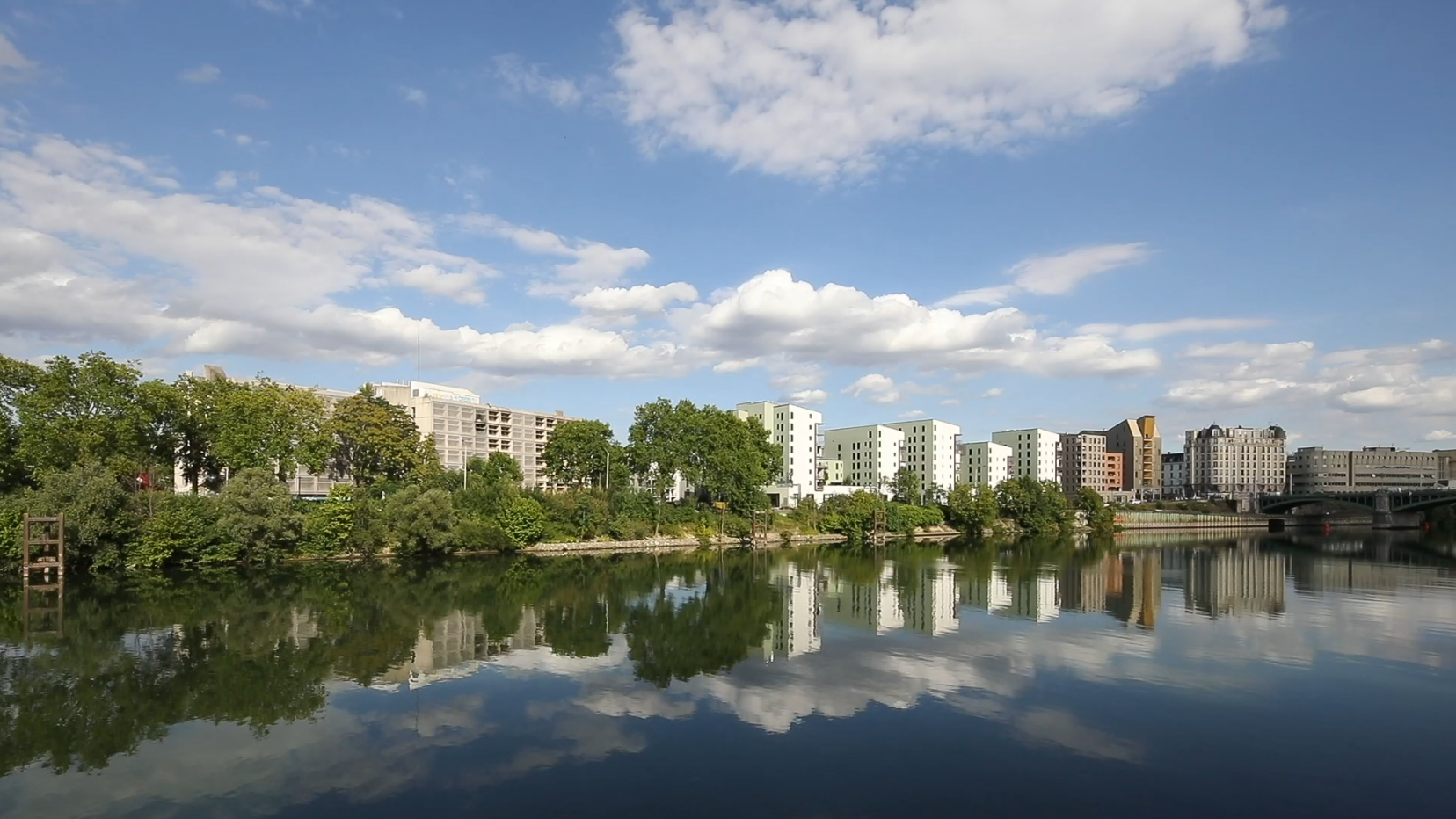 PROJECT TEAM
MANAGEMENT TEAM
Architect : ANMA
HQE, structure, economy : SNC Lavalin
Landscape : Benjamin Schlit
COMPETITION
Jean-Baptiste Briquelier
Marie Arnaud
RESEARCH
Olivier Calvarese
Florian Chazeau
CONSTRUCTION SITE
Etienne Challet-Hayard
Jacqueline Lee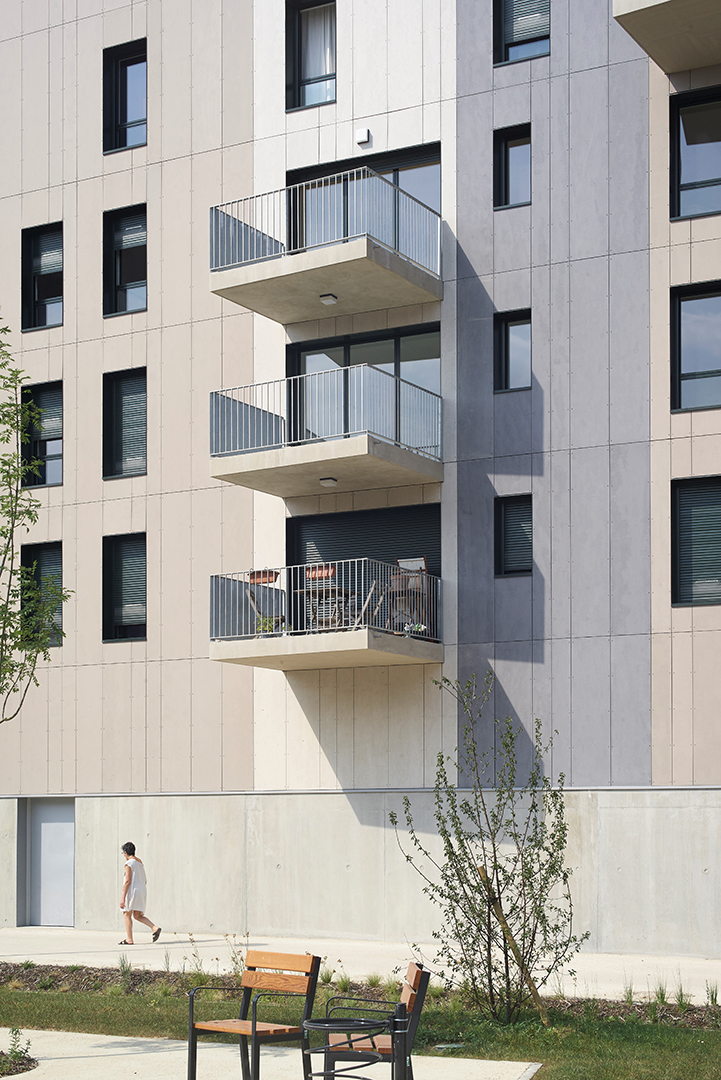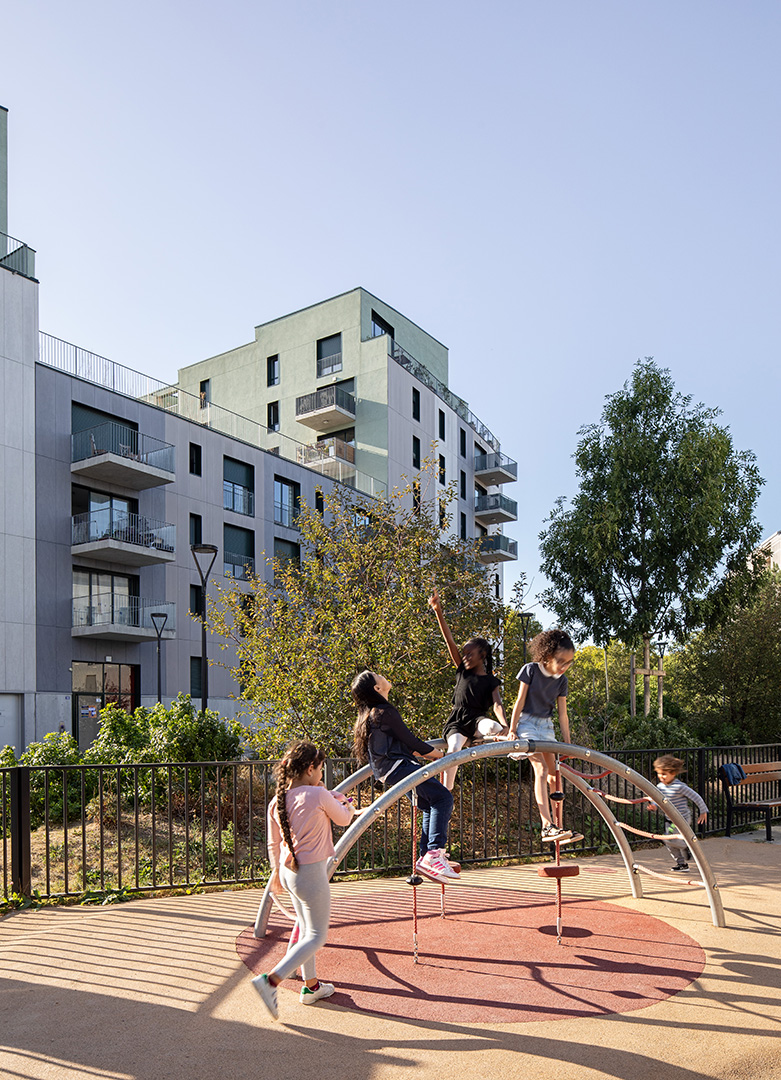 TECHNICAL SHEET
 STATUS Completed
CONTRACTOR Brémond
YEAR 2015
SURFACE 8 200 m² SHON
COST 10,7 M€ HT
VISUALIZATIONS Kaupunki, Noé Simonet
PHOTOGRAPHY Julien Lanoo, Marwan Harmouche
VIDEO Marwan Harmouche