consultation around
passive housing
The Eurhonet association provides a framework to think about passive housing through two themes, rehabilitation and construction. In collaboration with the Luwoge Consult design office, it brings together 38 members from 5 different countries – Sweden, Germany, Luxembourg, Italy, France – to share experience and knowledge around the energy performance of passive housing.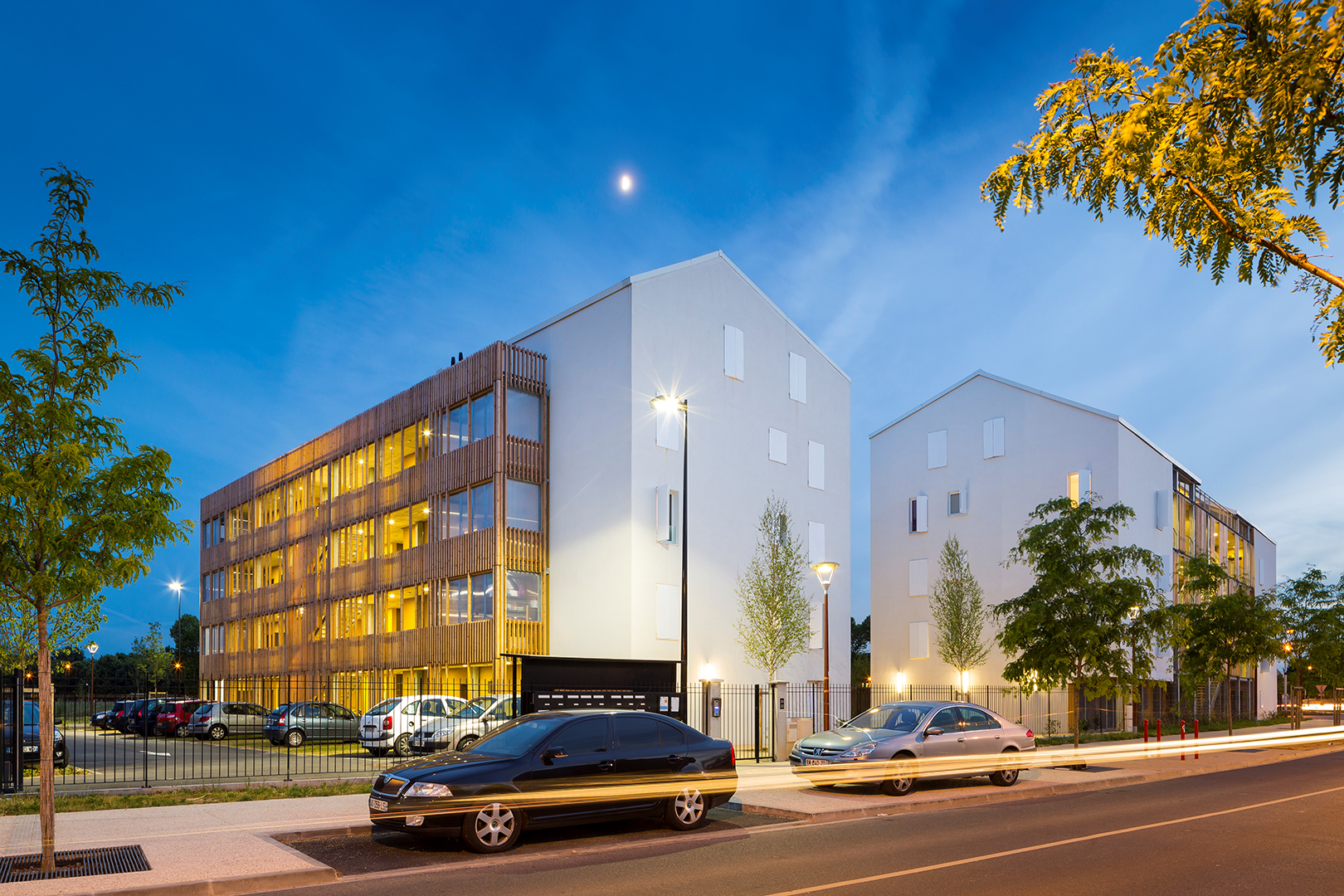 studies of the adaptive capacities of the building
The aim is to develop a conceptual approach – a Common Design – for the manufacture of a prototype that can be adopted by the countries of the participating contracting authorities. This knowledge base will eventually be transcribed as an operating mode of passive construction, illustrated by buildings erected in foreign countries. The comparative study of these various operations will constitute a database to assess the building performances and its adaptive capacity, throughout the phases of the project.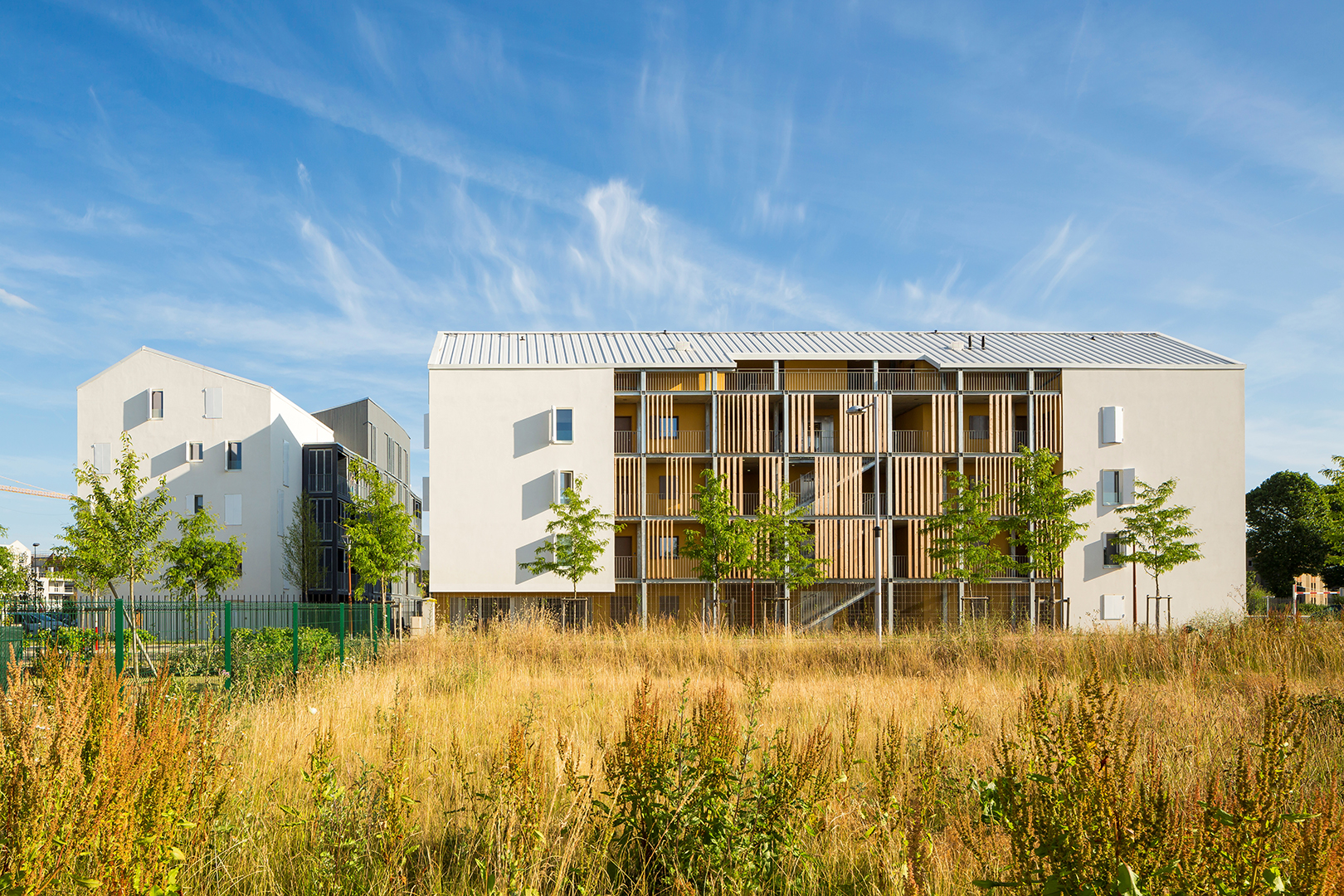 adapting a prototype
locally
ANMA has chosen to engage in the phase called Adaptation Locale, which aim is to adapt the prototype with regard to the regulatory, programmatic and climatic constraints specific to each location. The agency thus sets on its own the objective of exploring the mode of operation of passive housing in the design phase up to the construction site by mastering the construction details, from design to execution.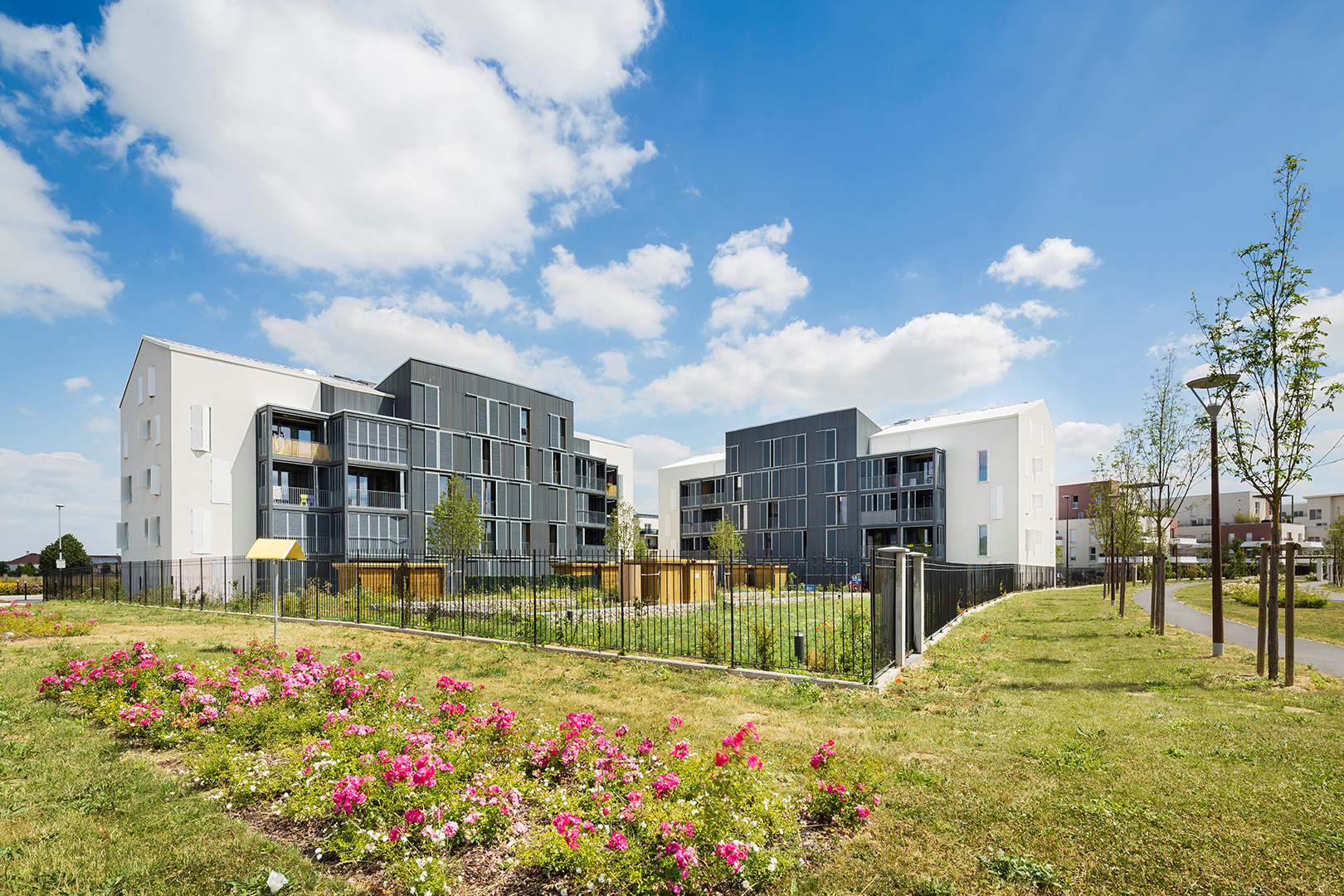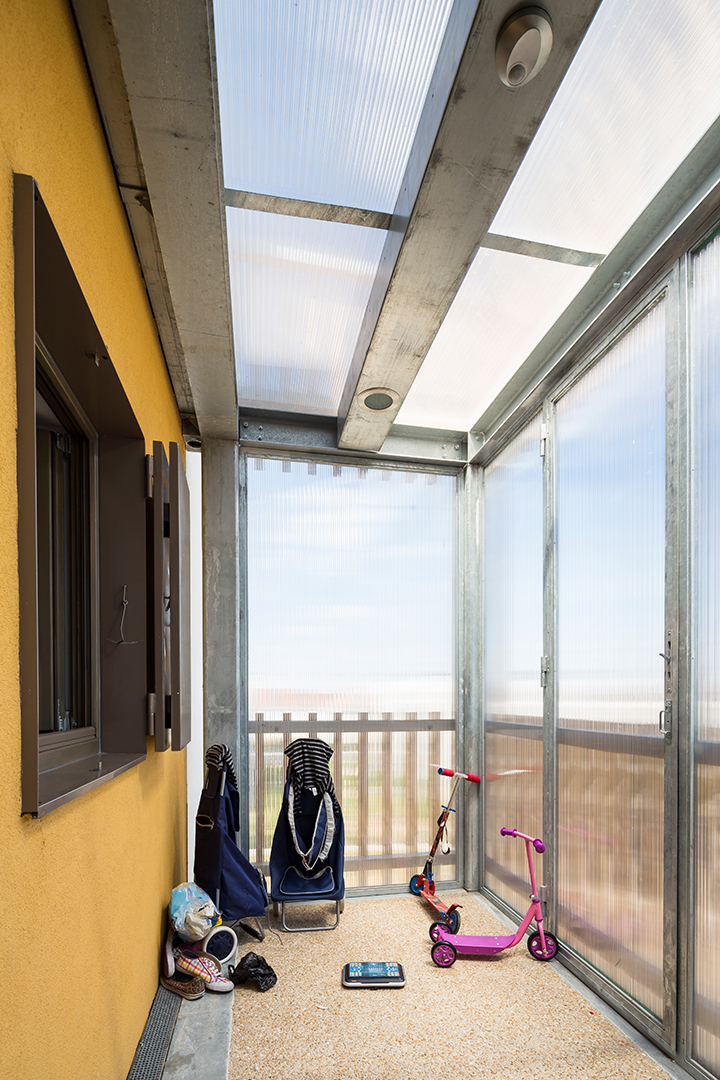 a replicable model
Being currently developed at Lieusaint, the Eurhonet prototype is adapted by young architectural firms in Reims and Châlons-en-Champagne. New adaptations will be visible in other French and European cities.
The project is developing 60 generous housing units, with outdoor spaces – balconies and loggias – extruded from the south and west facades. It asserts its architectural identity with, passageways and vertical circulations carved into the facade of building A, to the north, and greenhouses in the facede of building B to the south.
The shell consists of a concrete structure insulated from the outside. The exterior claddings were chosen for their durability and thermal performance: white plaster, wood cladding with vertical larch slats on the central body of the buildings and an iridescent champagne-colored plaster for the facade of building A on the street.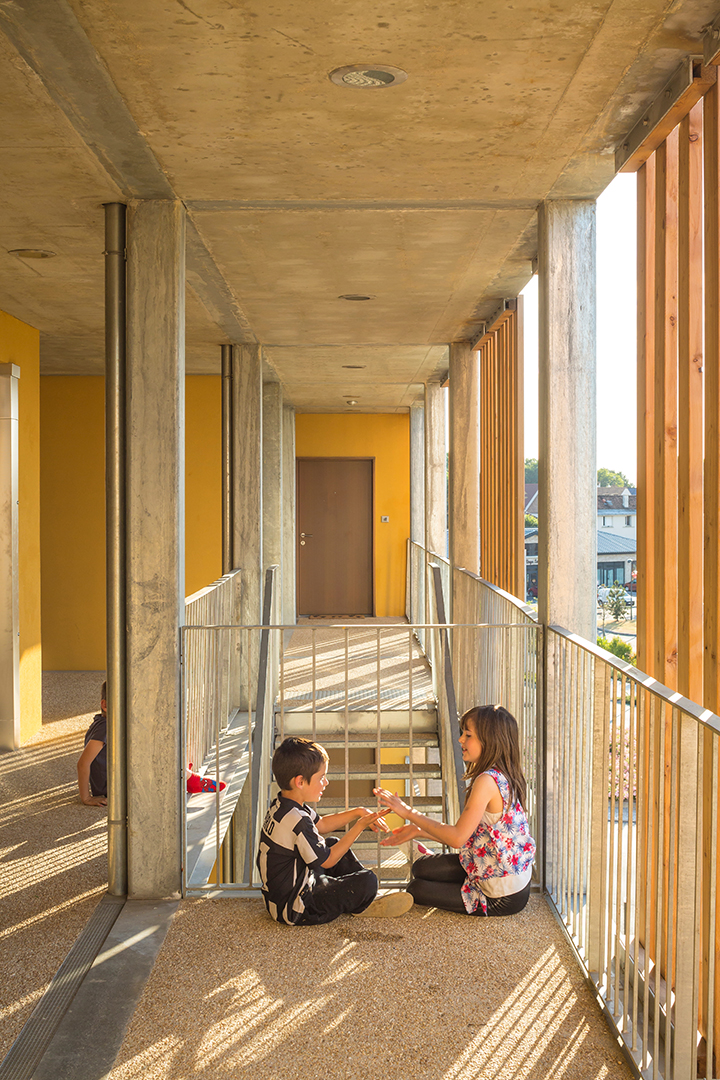 PROJECT TEAM
MANAGEMENT TEAM
Architect: ANMA
AMO: BASF
Consulting: Luwoge Consult
Economy: Betiba
RESEARCH
Hélène Galifer
Pauline Barraud


CONSTRUCTION SITE
Etienne Challet-Hayard
Guillaume Ribay
Florian Chazeau
Jacqueline Lee