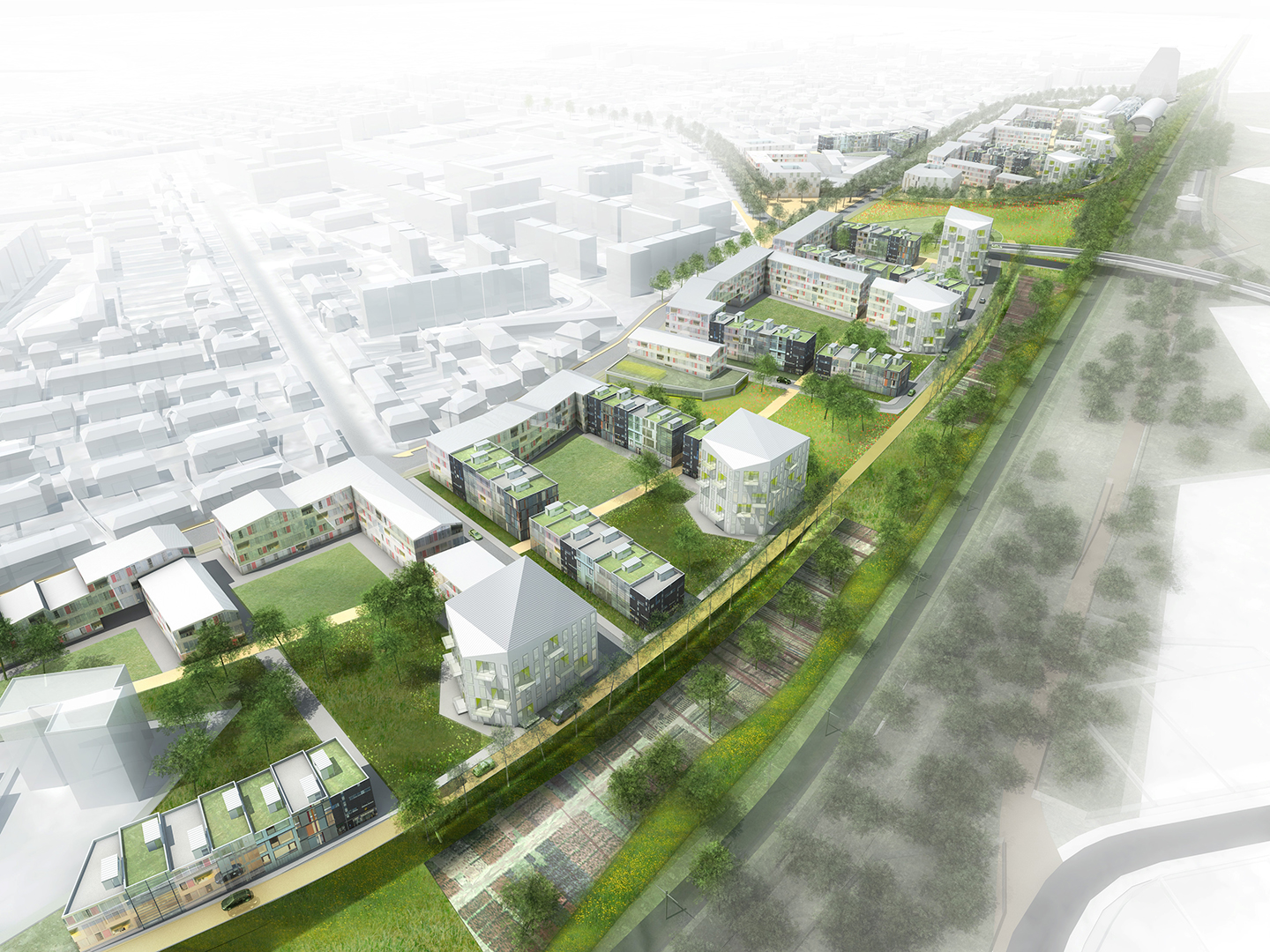 a 19 ha RAILWAY NETWORK wasteland
The new district of the 12th Aviation Wing takes place on a railway network wasteland of approximately 19 ha. This land, deprived of any construction, apart from the Sernam market to the north of the site, forms a strip 150 m wide and 1.3 km long. It is located between the railroad tracks and 12th Aviation Wing Street in the northeast of the city.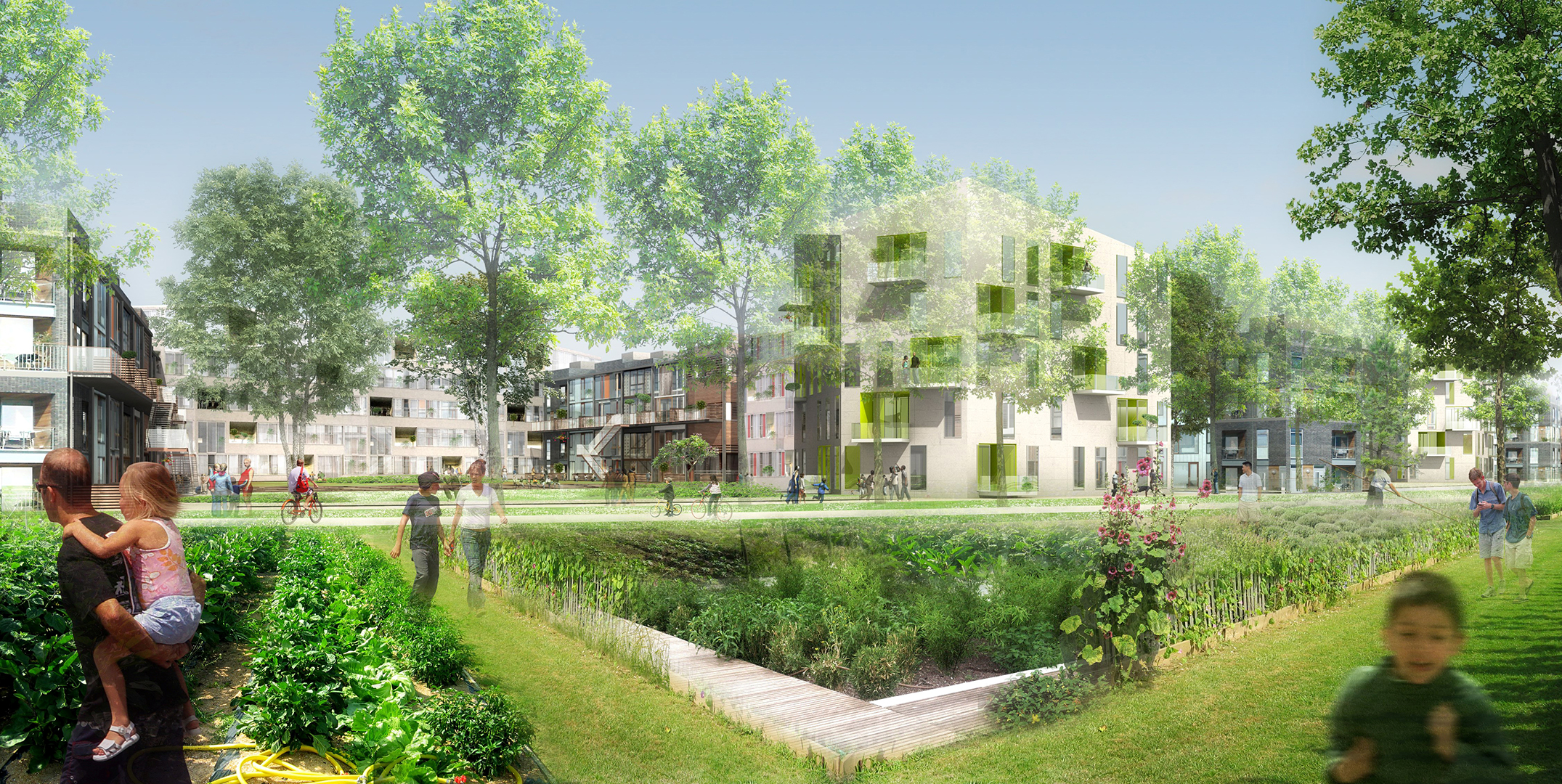 neighborhood units of 100 housing units
The city's urban development plan provides for a crossing of the rails as an extension of the Boulevard des Belges to form a median ring road. The network of the new district is naturally in line with the existing streets, thus creating blocks of 100 to 150 m long.
The buildings are located perpendicular to the 12e esquadre street in order to favor the north-south orientation. Each block corresponds to a neighborhood unit of around one hundred housings. Each unit corresponds to a collective courtyard planted under which there is the parking.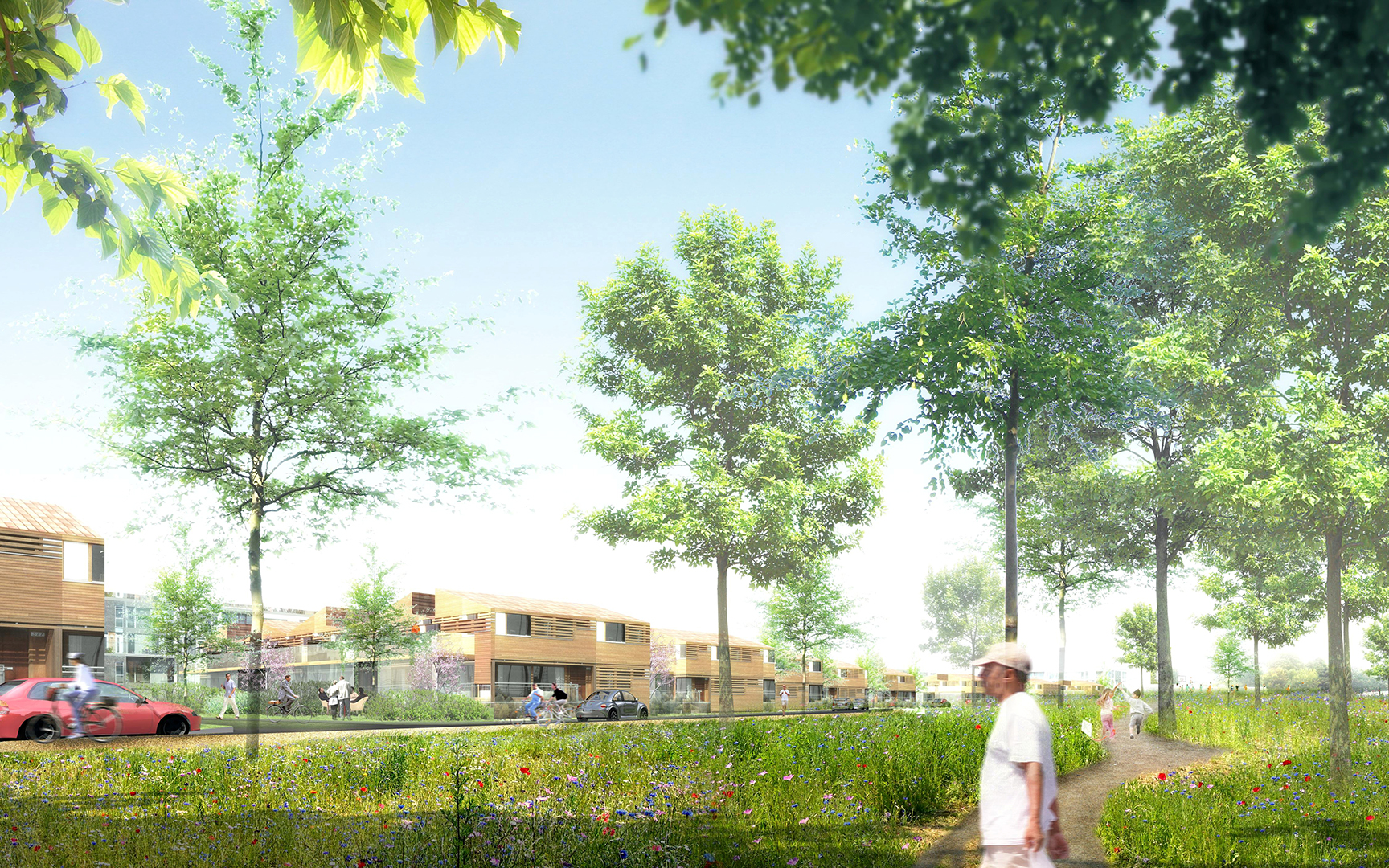 collective, intermediate and individual
Three types of housing are available: collective, intermediate and individual housing. All of these homes are designed with an ecological logic: inter-climatic greenhouses, exterior insulation, solar collectors on the roofs, rainwater harvesting. The goal is for these homes to be classified Low Energy.
Six passive buildings punctuate the site and act as a link with the entrances to the new district. The Sernam hall to the north of the site will be rehabilitated and integrated into a new artistic production center.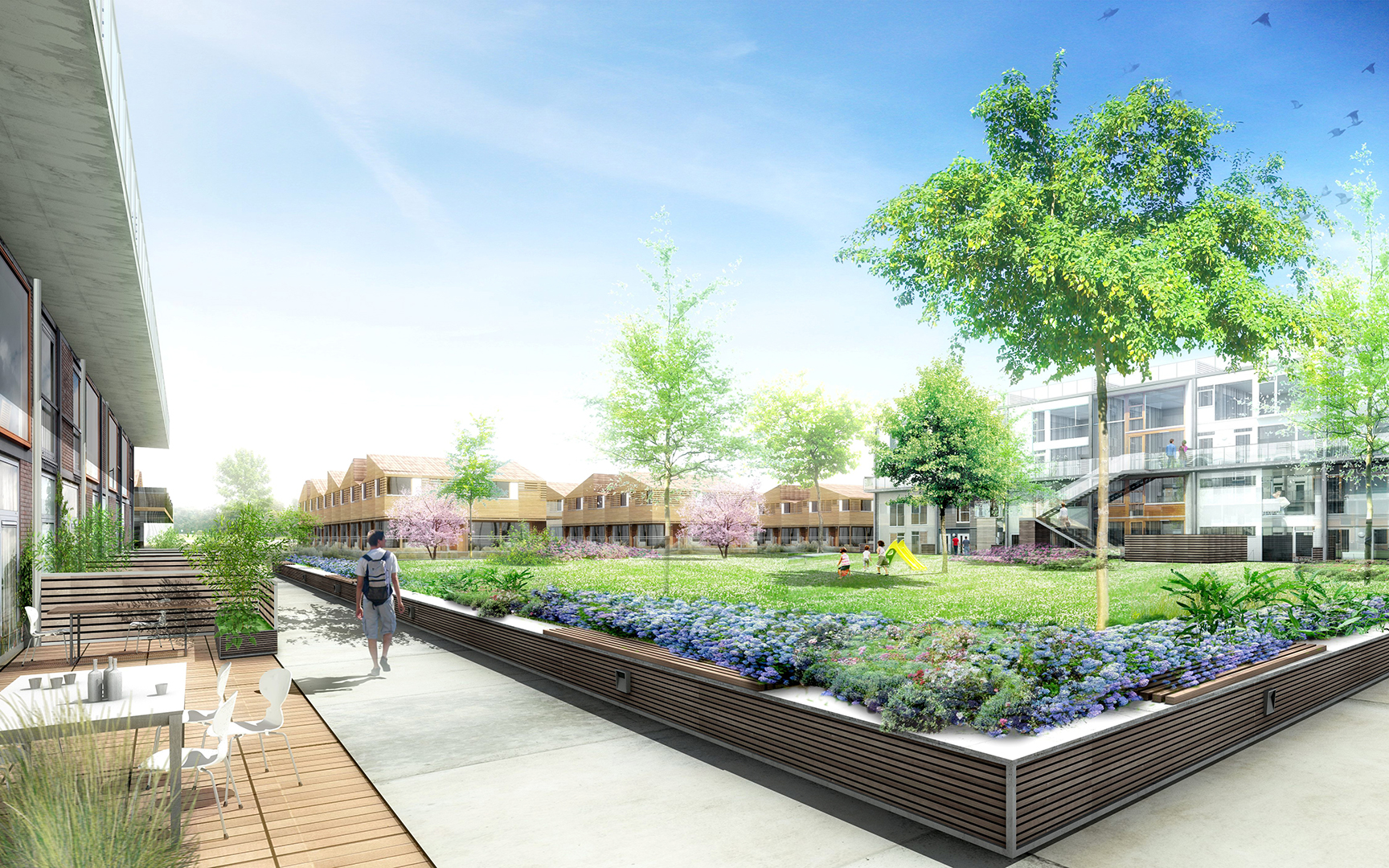 PROJECT TEAM
PROJECT MANAGER
Urbanist: ANMA
STUDIES
Cecilia Bertozzi