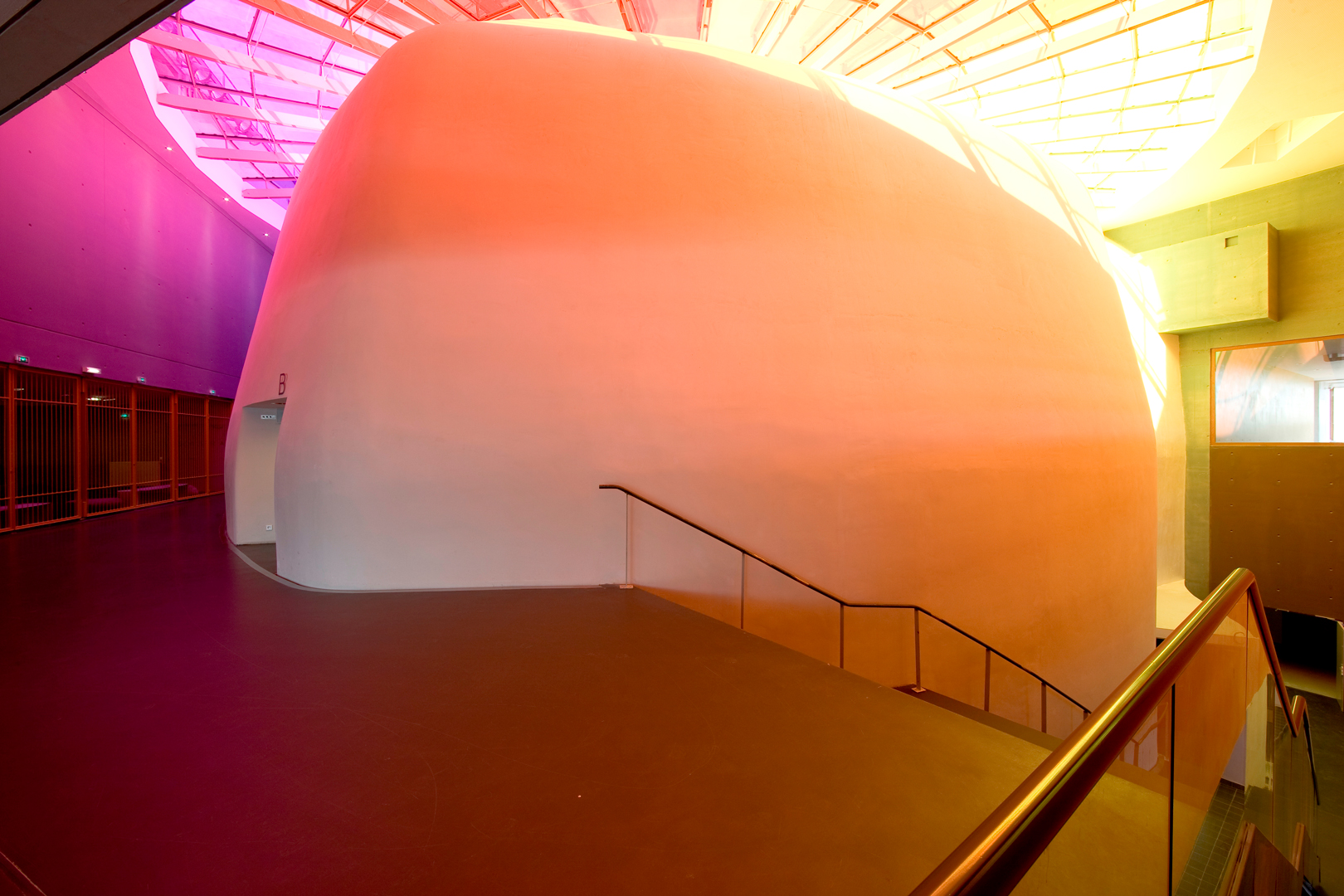 theater, conservatory and café
The program of the cultural center of the Piscine brings together three distinct entities: the theater, the music and dance conservatory and the "café musique". The project, which combines the rehabilitation of an old incineration plant and a new extension, develops according to a centered device that creates a unitary building in dialogue with the existing architecture: this composition expresses the diversity of activities while marking the unity of the cultural pole. The old wing of the incineration plant is preserved to accommodate the hearth.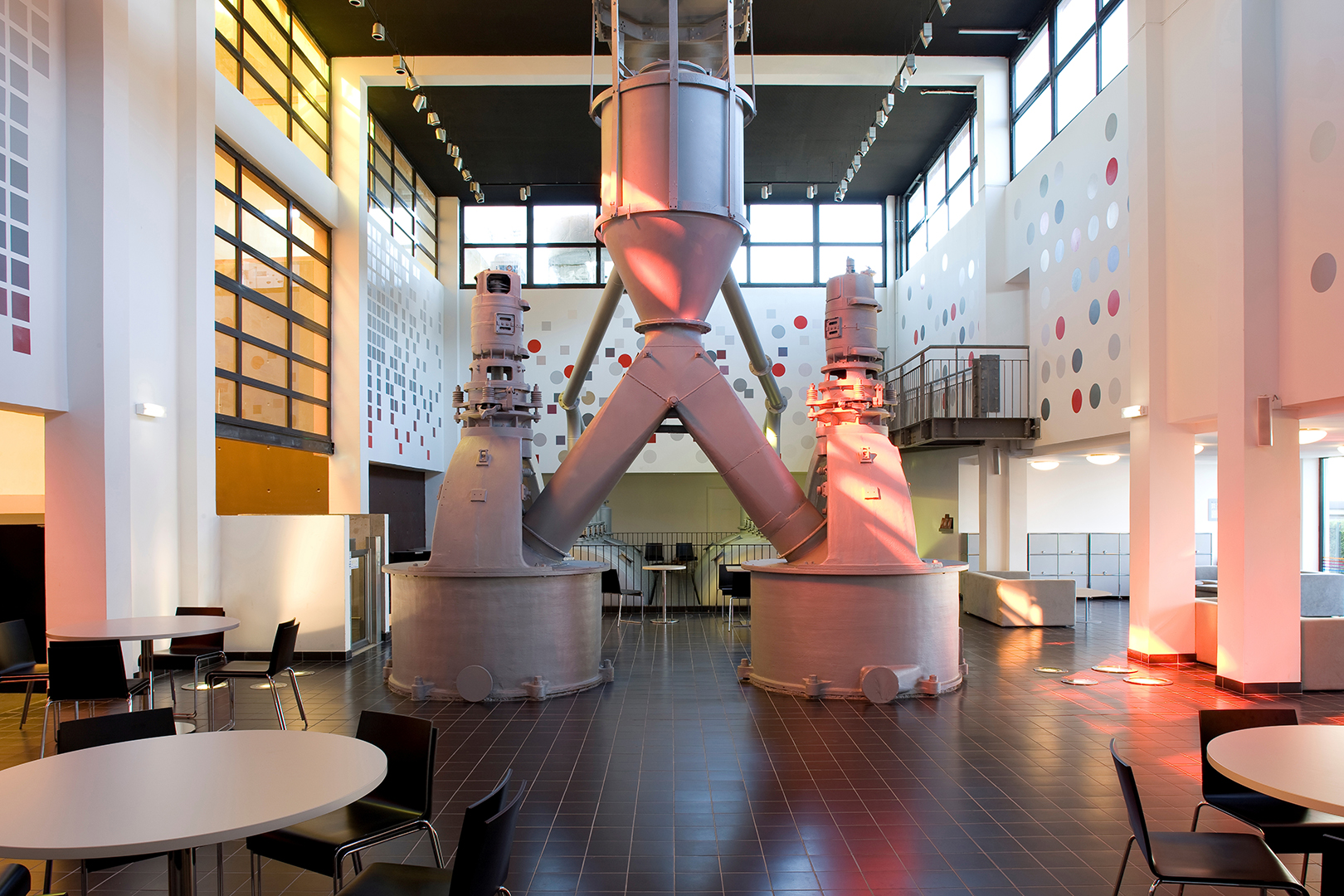 conversion
of the old factory
The performance hall is placed in the center of a set made for the old factory and the new volumes arranged "in cascade" which house the reception areas of the theater, the conservatory halls and the modern music halls. Circulations are arranged by an interior street covered with a colored glass roof between the room and the buildings of each entity.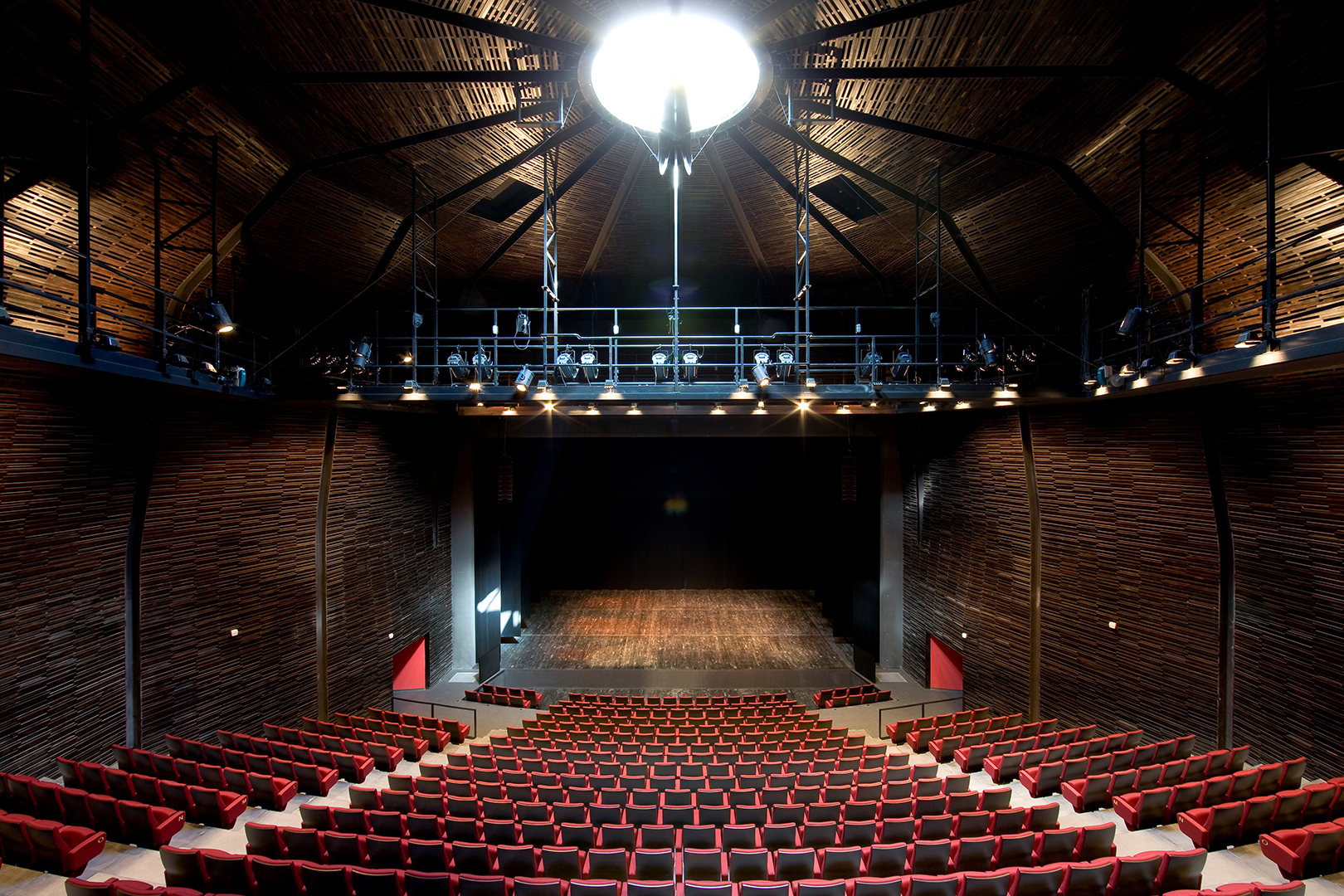 wood and acoustics
The performance hall with a capacity of 550 seats is the central element of the cultural center. Its walls clad in wood panels incorporate acoustic treatment.
The technical rooms – depot of sets, storage of equipment – are distributed around the stage stand, in direct connection with the delivery dock. The rehearsal room is located behind the stage cage while the catering and dressing rooms are above.
The conservatory and its auditorium occupy the extension wing which closes the courtyard.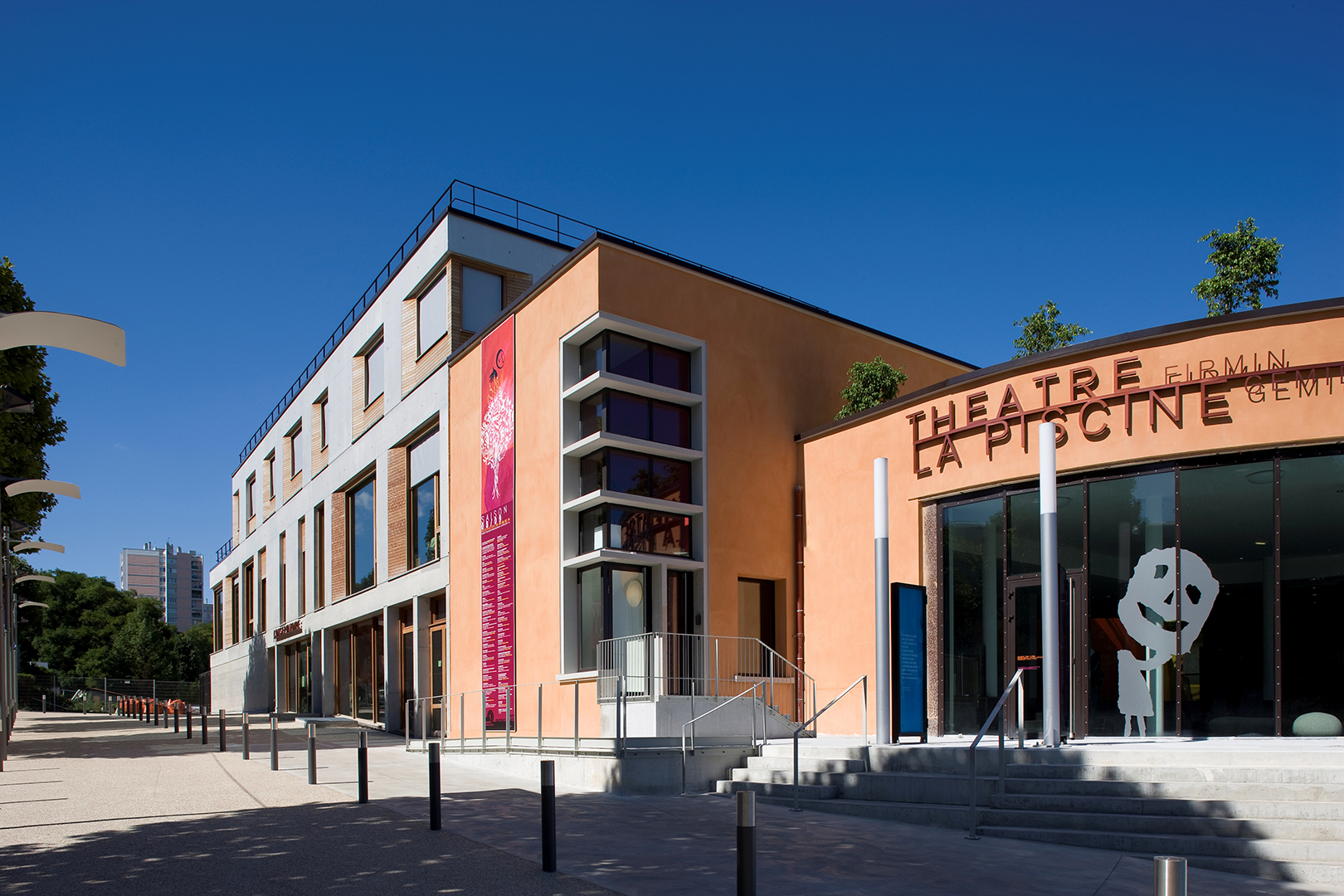 at the neighboring red hill
The golden volume of the stage cage highlights the equipment from the outside. The facades are treated with a colored plaster that refers to the neighboring Butte Rouge. The forecourt of the theater unifies the differences in level with the same material to create a particular sequence in the linear layout of the new urban boulevard.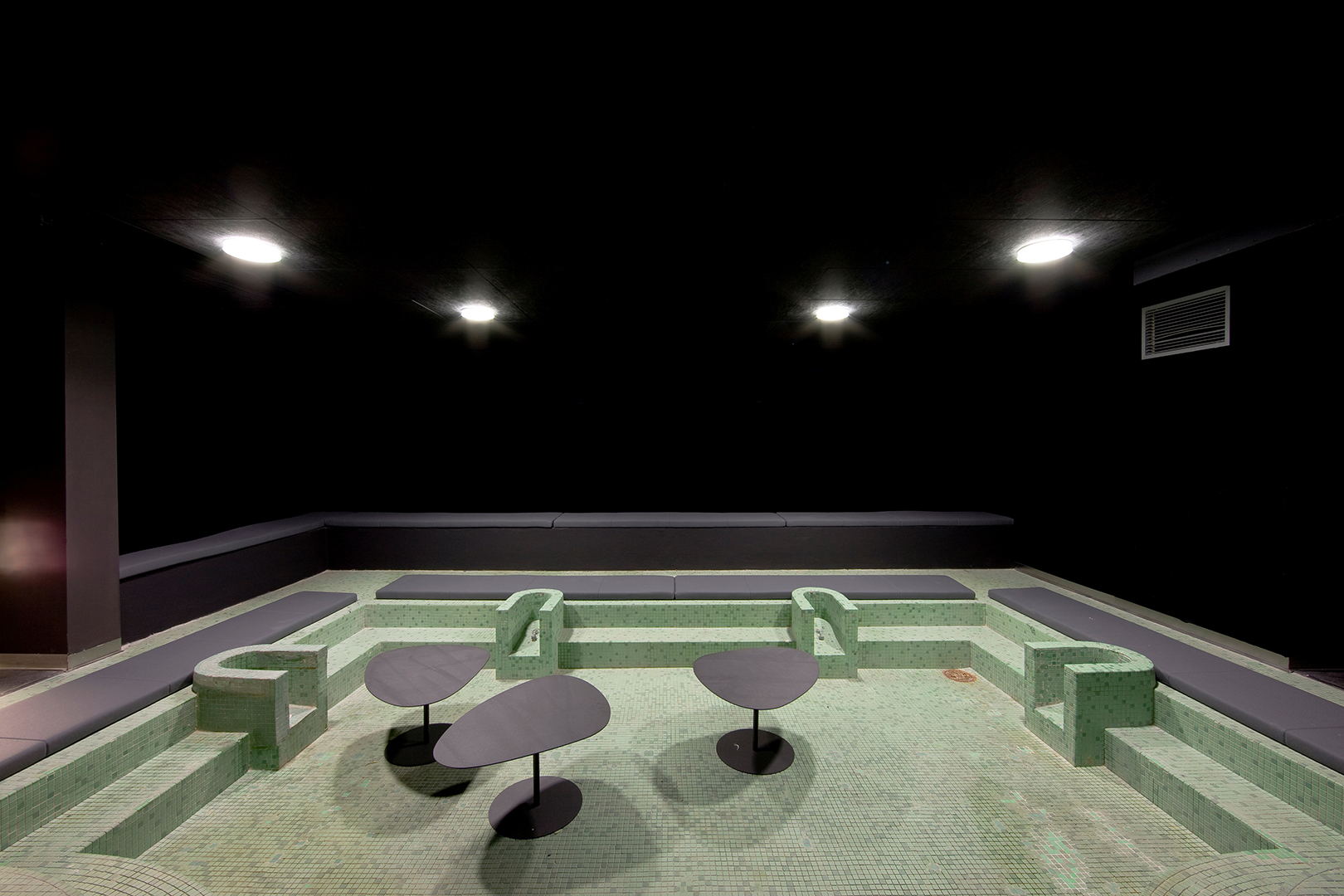 PROJECT TEAM
MANAGEMENT TEAM
Architect: ANMA
Structure: Batiserf
Economy: Michel Forgue
Acoustic: Peutz & Associés
Color conception: Agence NC
Staging: Architecture & Technique
Fluids: Hydro Alpha
Electricity: Elec 3
Graphic design: Agathe Desombre
COMPETITION
Aurélia Hornecker
STUDIES
Aurélia Hornecker

CONSTRUCTION WORK
Jean-Philippe Godin
Florian Vadjoux
ARTIST
Emmanuelle Villard