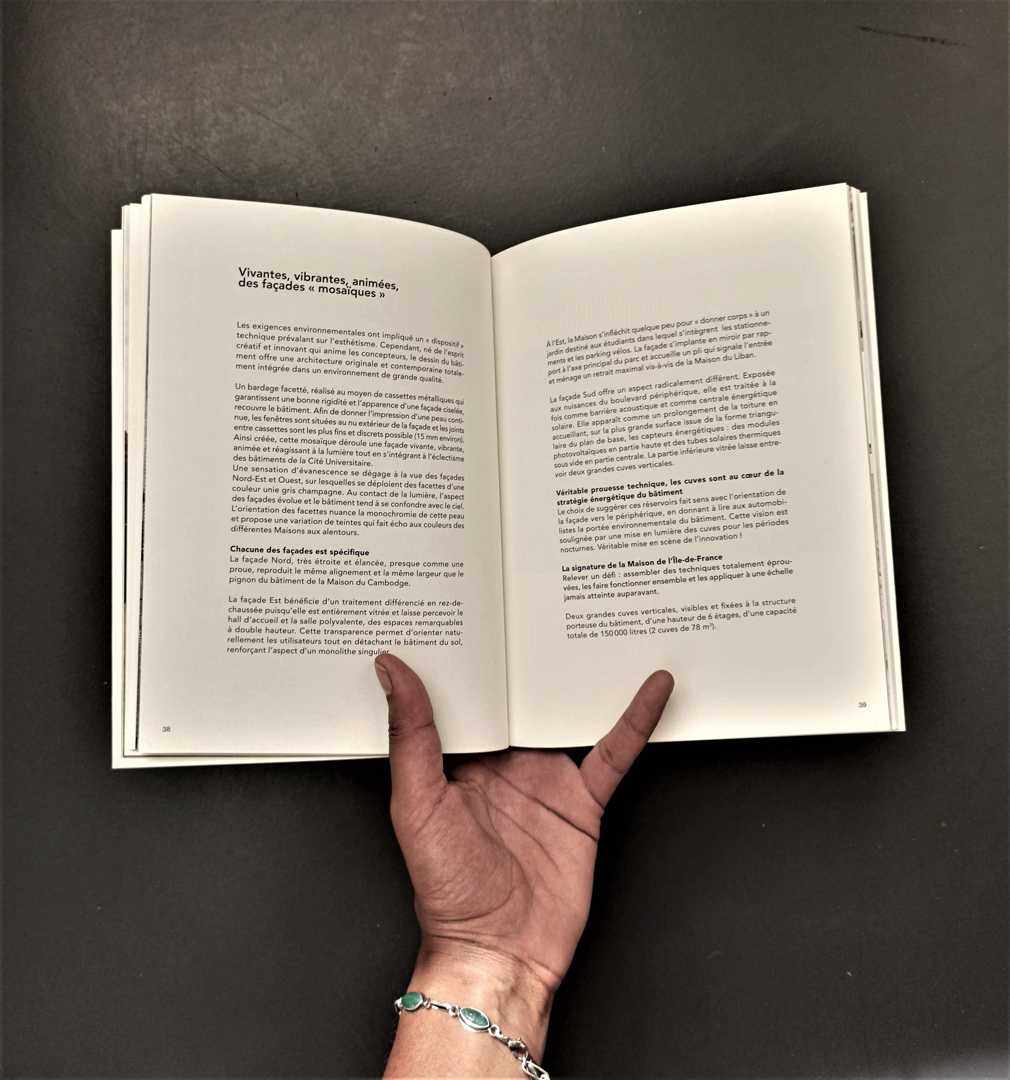 A PIONEERING AND DISTINGUISHABLE BUILDING
Resulting from a common desire to invest in an ecological technological future in favor of renewable energies and energy autonomy, the Maison de l'Île-de-France designed by ANMA and financed by the Île-de-France Region is a pioneering building in terms of energy strategy that meets a ZEN environmental objective: Zero Energy Neutral for the climate.
Located on a plot along the ring road, it is a 5,000-m² student residence, consisting of 142 comfortable and bright rooms, with large windows opening onto the green landscape of the City.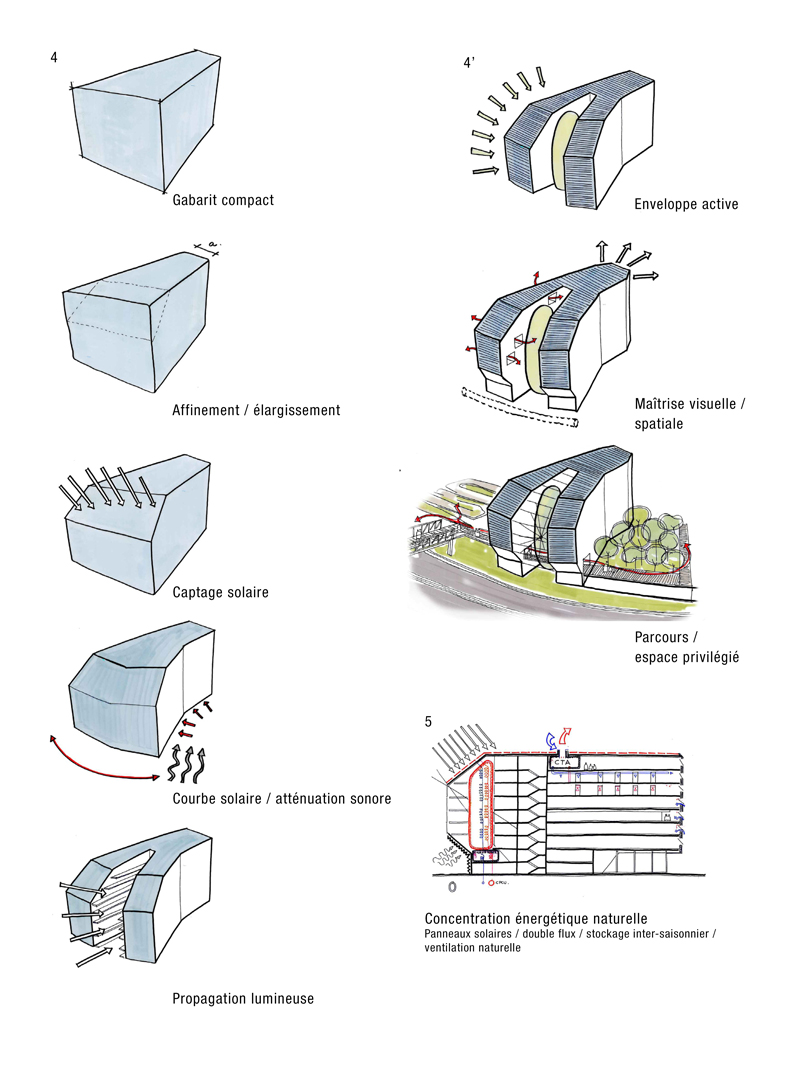 RECREATING THE STUDENT RESIDENCE
In addition to a rich iconography, interviews with Nicolas Michelin, founder of ANMA, its president, Cyril Trétout, testimonies from the DEERNS design office and the Île-de-France region will complete the description of this exceptional residence for students and its innovative and exemplary approach to sustainable development and energy saving.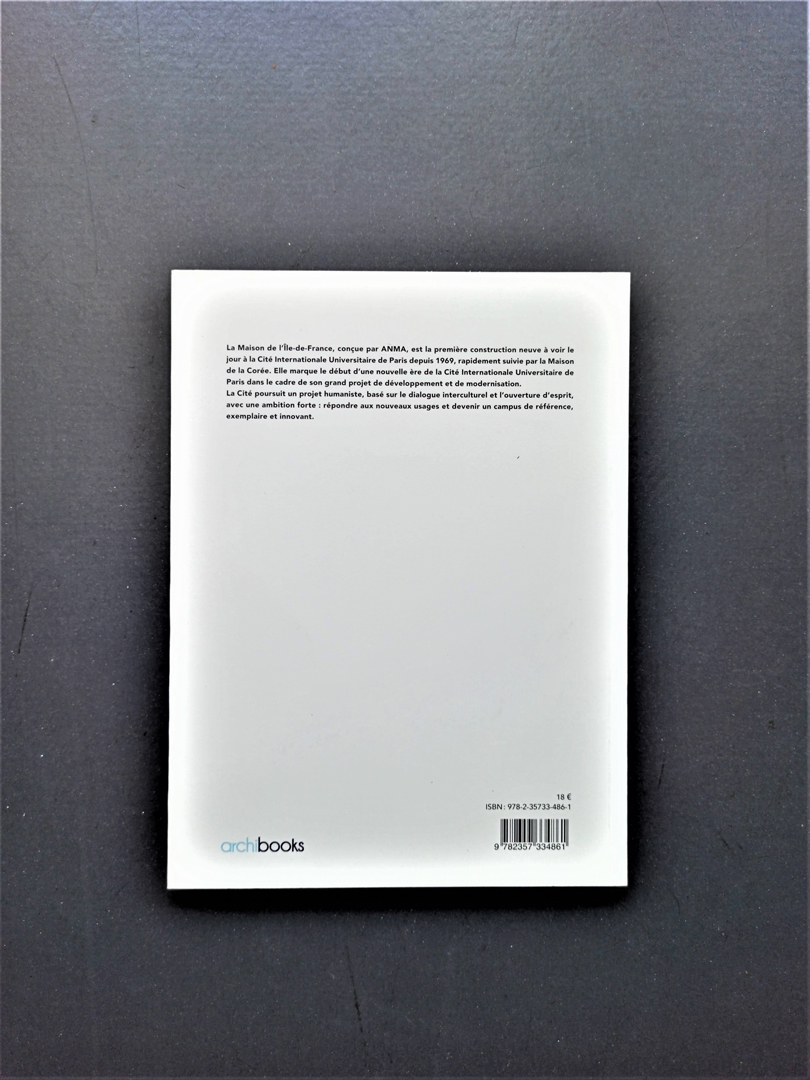 DETAILS
AUTHOR
ANMA, Elisabeth Tran-Mignard
PUBLISHED BY
Archibooks
EDITING
French
2018
ISBN : 978-2-35733-486-1
108 pages
17 x 23 cm
PRICE 18 €