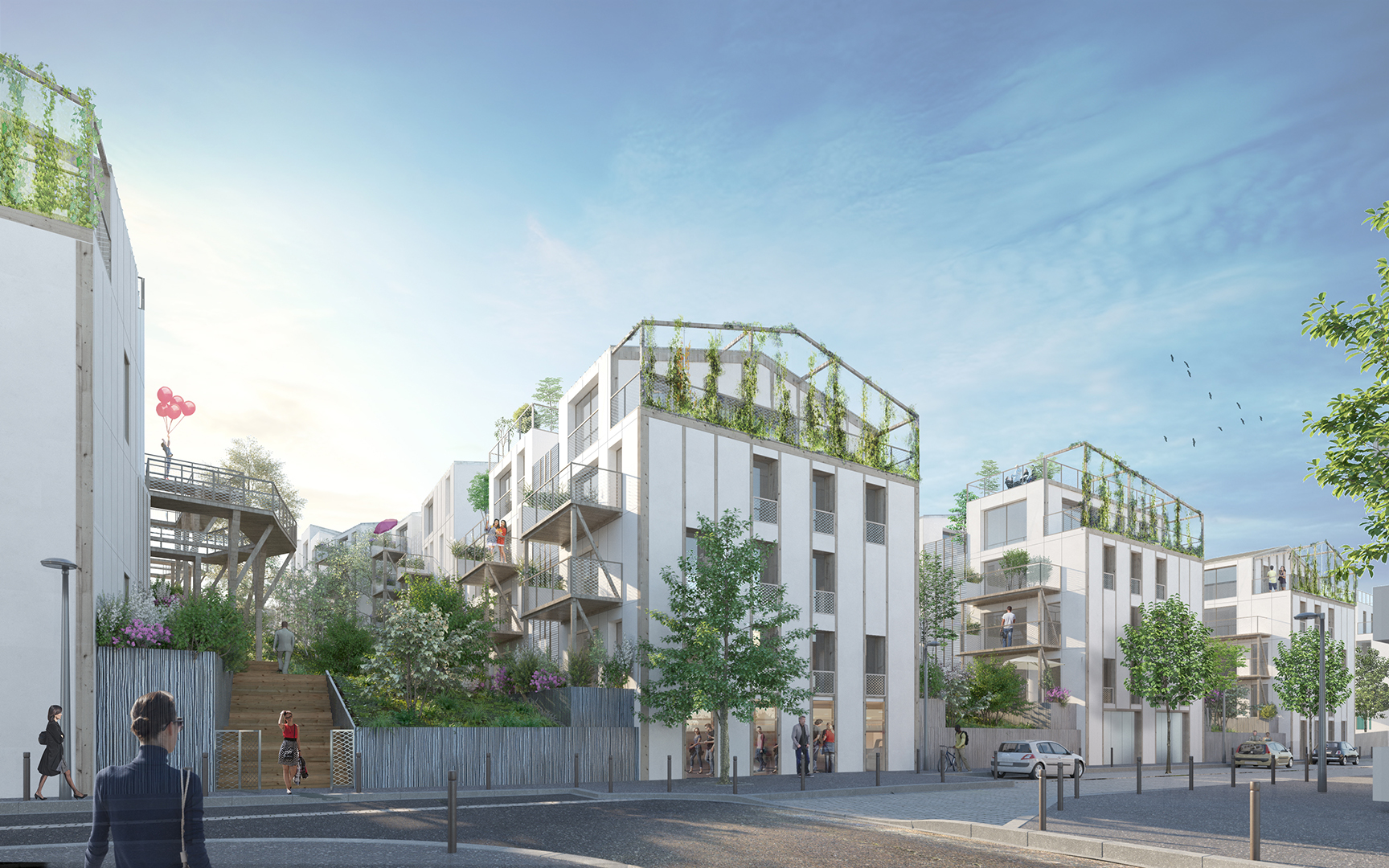 a core of biodiversity
A few steps from the center of Villejuif, on the hillside, the Bizet site offers a topography intimately linked to the city's urban development. The land, sloping and facing east, has an exceptional panoramic view over the Paris basin and offers residents a biodiversity supply.
The urban configuration which associates the Bizet site with the various adjoining natural spaces – the undrinkable water reservoir of the city of Paris, the Acacias residence, the Emile Zola square – allows it to take on the appearance of a nucleus of biodiversity: an ideal place to innovate and experiment with sustainable habitat.
Combining various types of housing – collective housing for free access, social housing, individual houses – the project is aimed at all categories of populations and also works to promote social diversity in the neighborhood as a whole.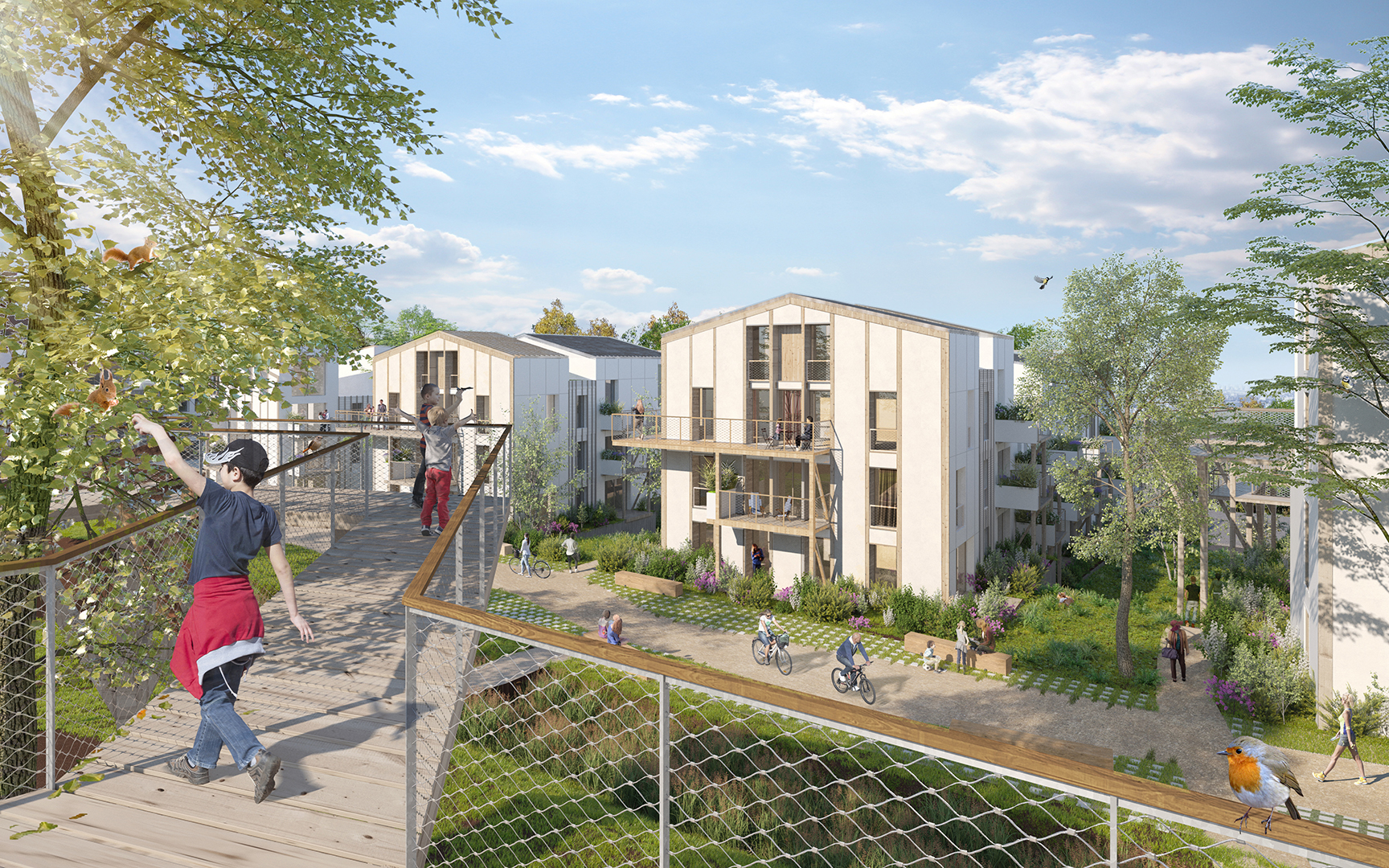 common issues
The project of Villejuif contributes to meeting the challenges of today's world by offering a reflection around architectural, urban, economic, social and environmental innovation. It is the vector of 4 main themes:
Rely on what already exists to create a space of possibilities,
Design a place to share and live together,
Create an outstanding tailor-made habitat from an architectural, social and environmental standpoint
Convey a political message by raising the question of the valuation of public goods.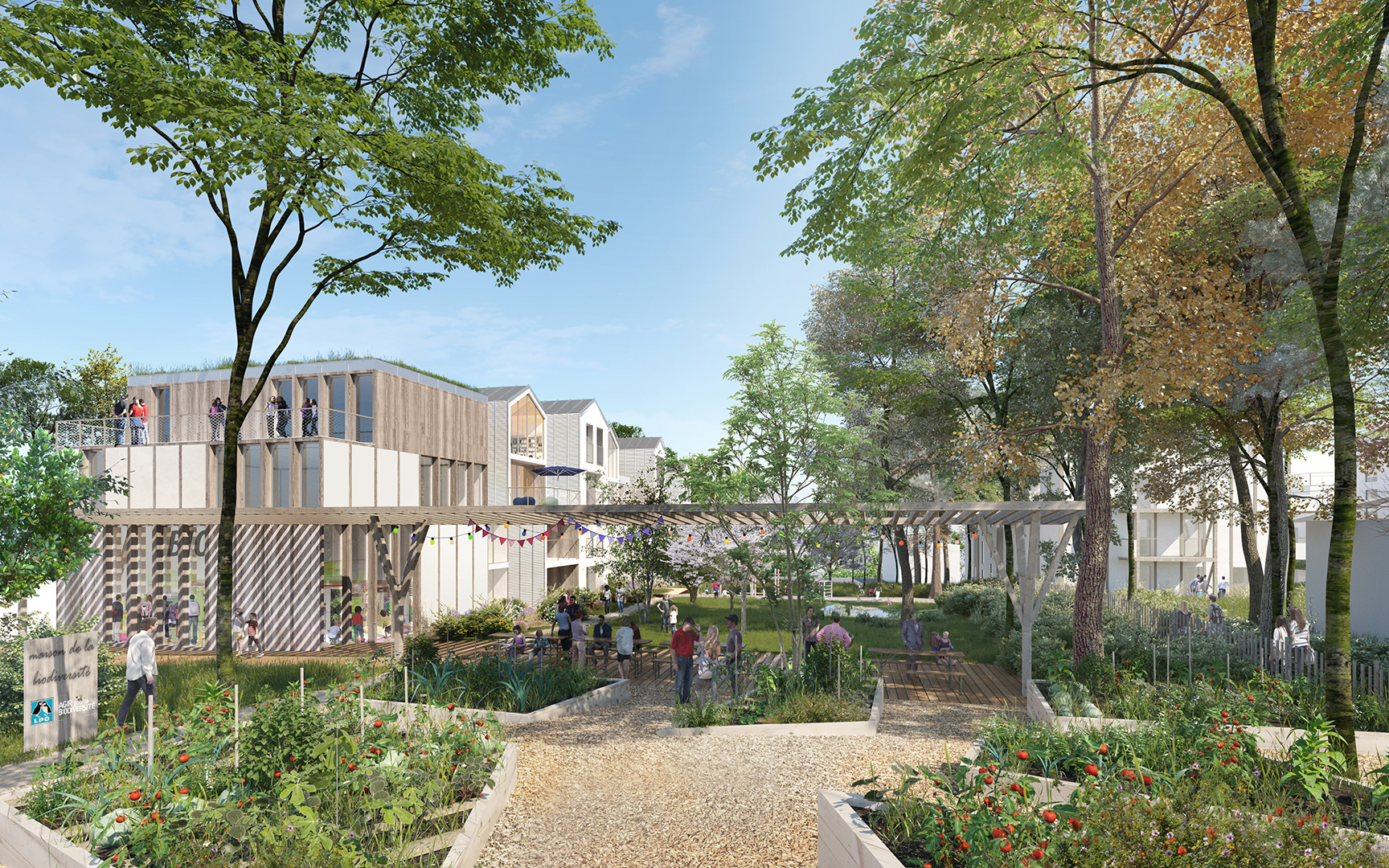 PROJECT TEAM
MANAGEMENT TEAM
Architect: ANMA
Biodiversity, ecology: Sinteo
Environment: Maya Construction Durable
Wood: Gaujard Technologie
COMPETITION
Juliette Moreau
Stefano Varaldo
RESEARCH
Juliette Moreau
Daniella Aviles
CONSTRUCTION SITE
Daniella Aviles
OPERATOR
Social landlord: Batigère
Political scientist, sociologist: Repérage Urbain
Association: Ligue pour la Protection des Oiseaux