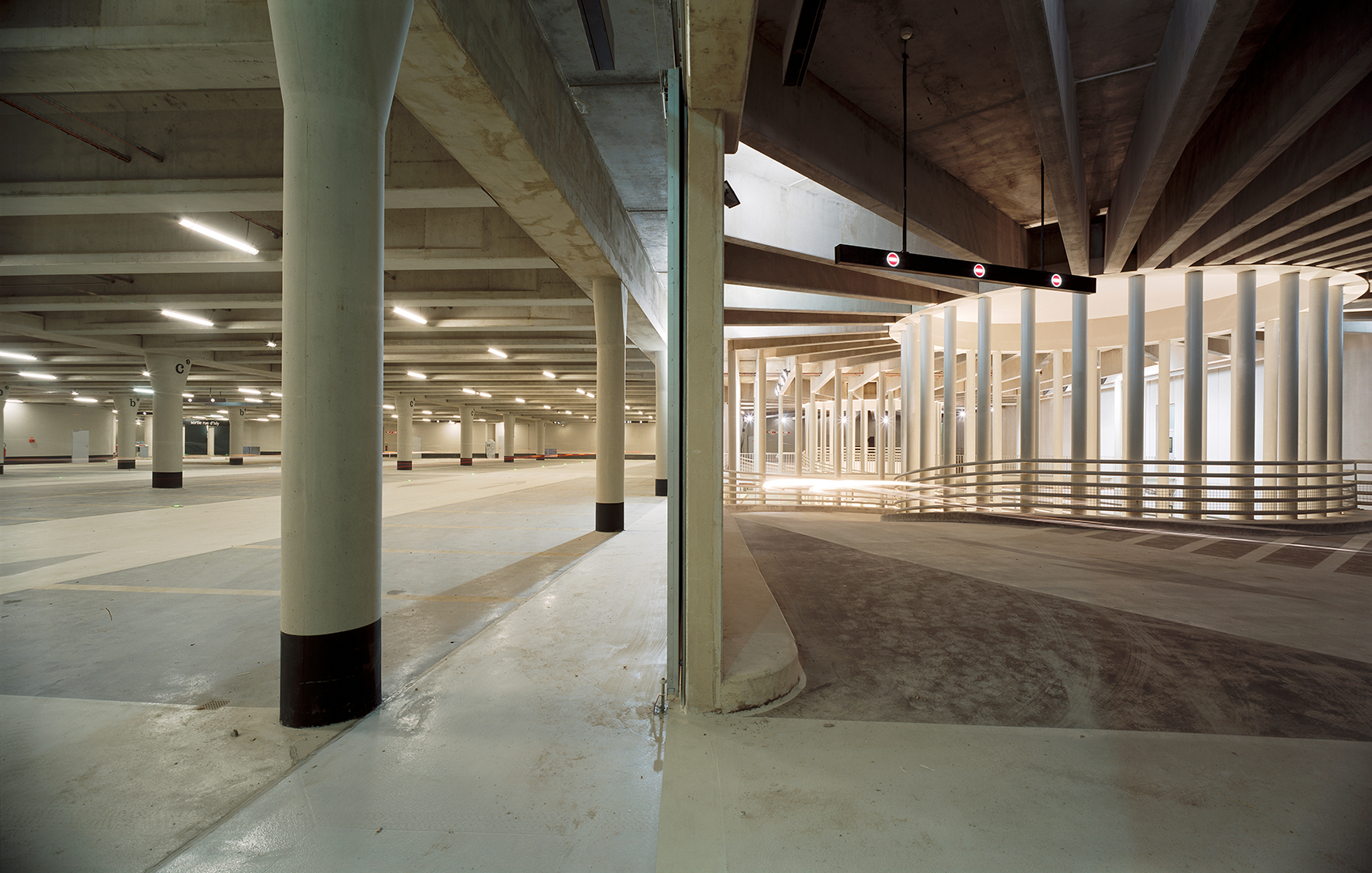 freeing the esplanade from the
traffic
The Charles de Gaulle car park is located under the eponymous esplanade, near the train station and the historic center of Rennes. Scheduled as part of the esplanade development operation, this car park has made it possible to eliminate surface parking to make space for pedestrians and temporary events.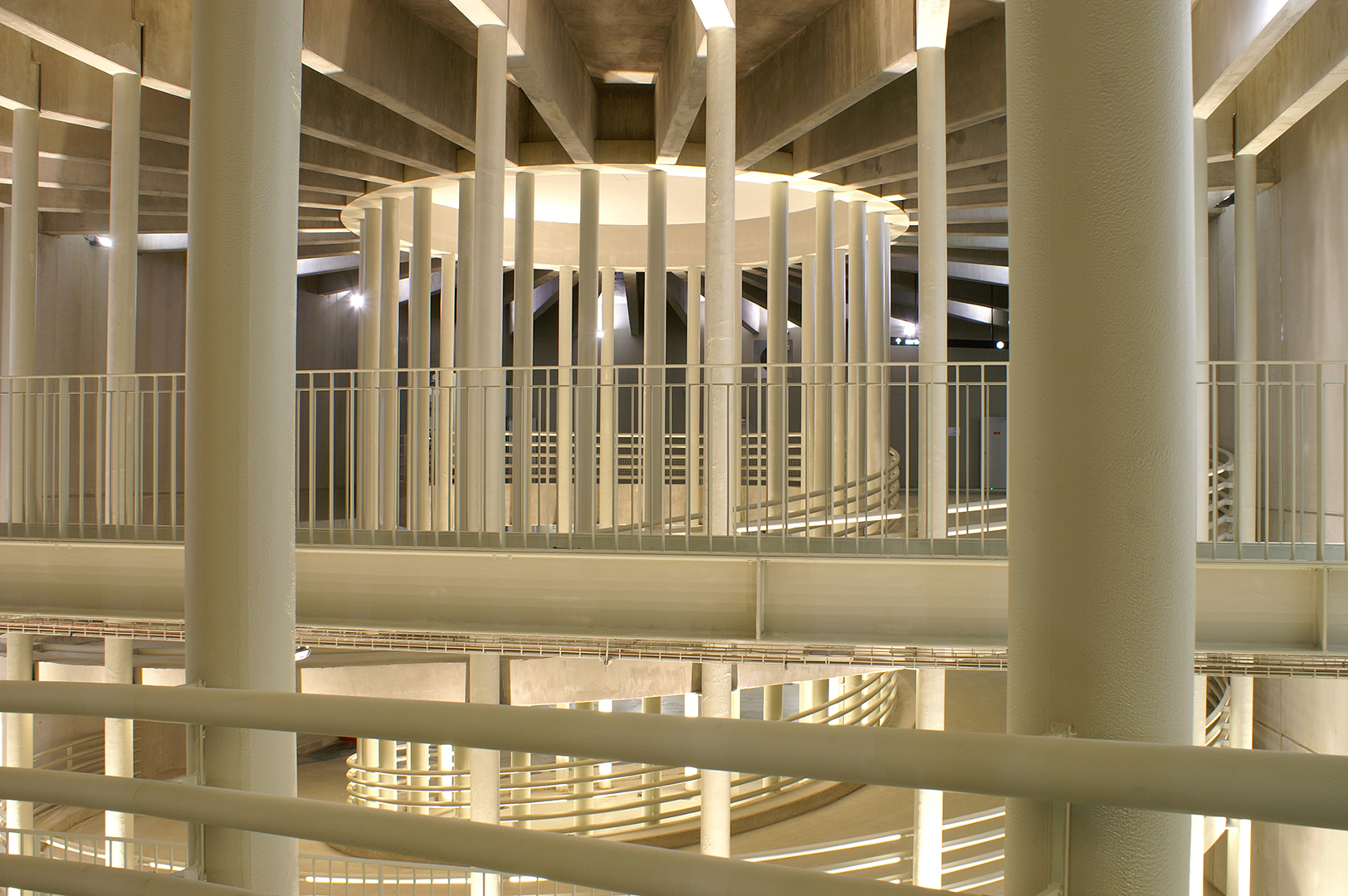 three levels and two circular ramps
The vehicle capacity, permissible surface overload and access to the various equipment have led to a unique project which has three underground levels, connected by two circular ramps. The capacity of the car park – 800 vehicles – make it necessary to create several blocks. The volume has been split into two parking compartments and a central compartment only dedicated to car ramps.
This arrangement helps to optimize the number of parking spaces by grouping them together on the outskirts of each level, near the exits.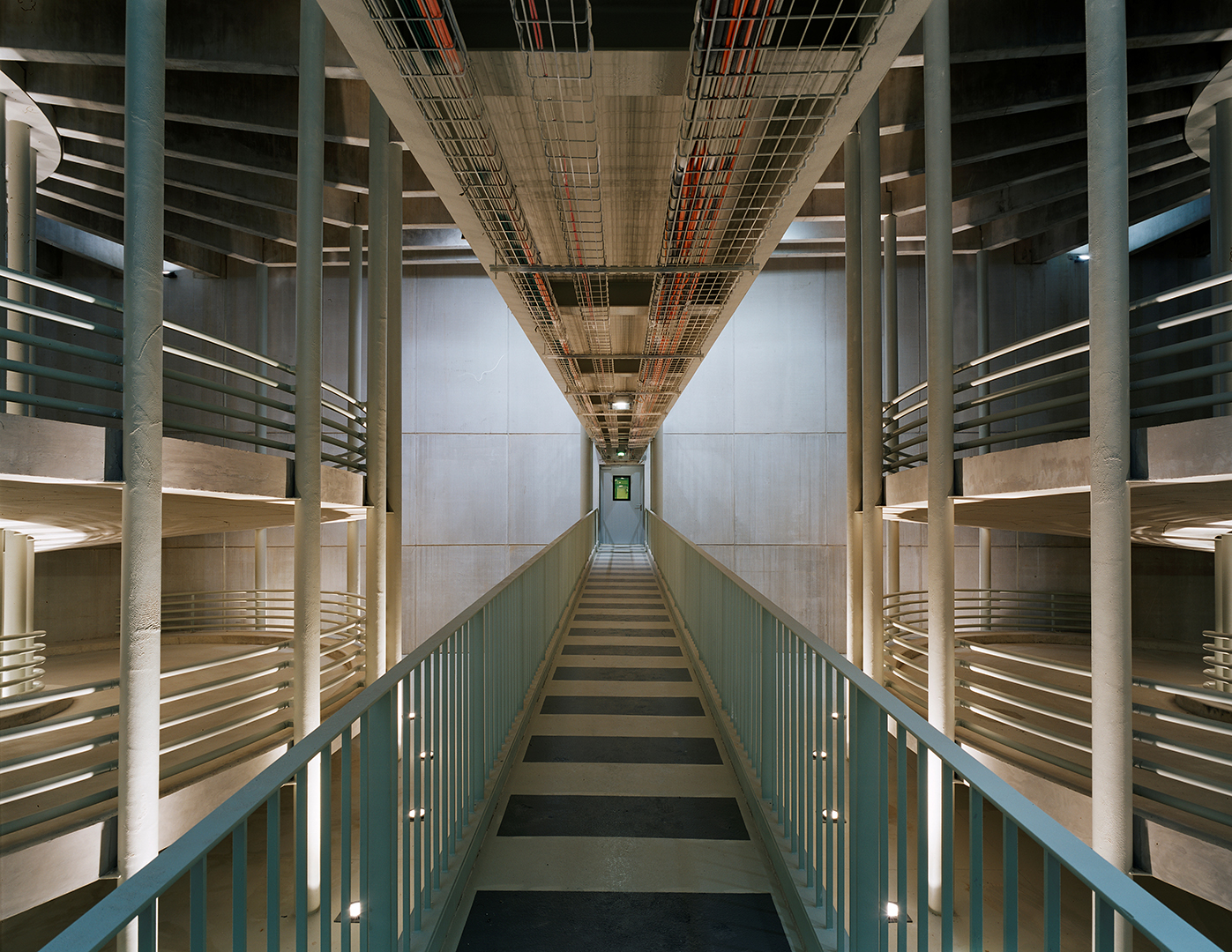 prefabricated beams
far reaching
The construction is carried out almost entirely in concrete, the slabs and the large-span beams (16 m) have been prefabricated, and the block walls cast in place. The two ramps, respectively ascending and descending, are made of concrete slabs. To support each deck, the aim was to increase efforts by increasing the number of posts.
These small diameter steel posts rise to the full height of the building. The compartment of the ramps excluding any parking, it became possible to let communicate the levels, which explains this cathedral effect with a forest of pillars and a central void which reaches 11 m in height.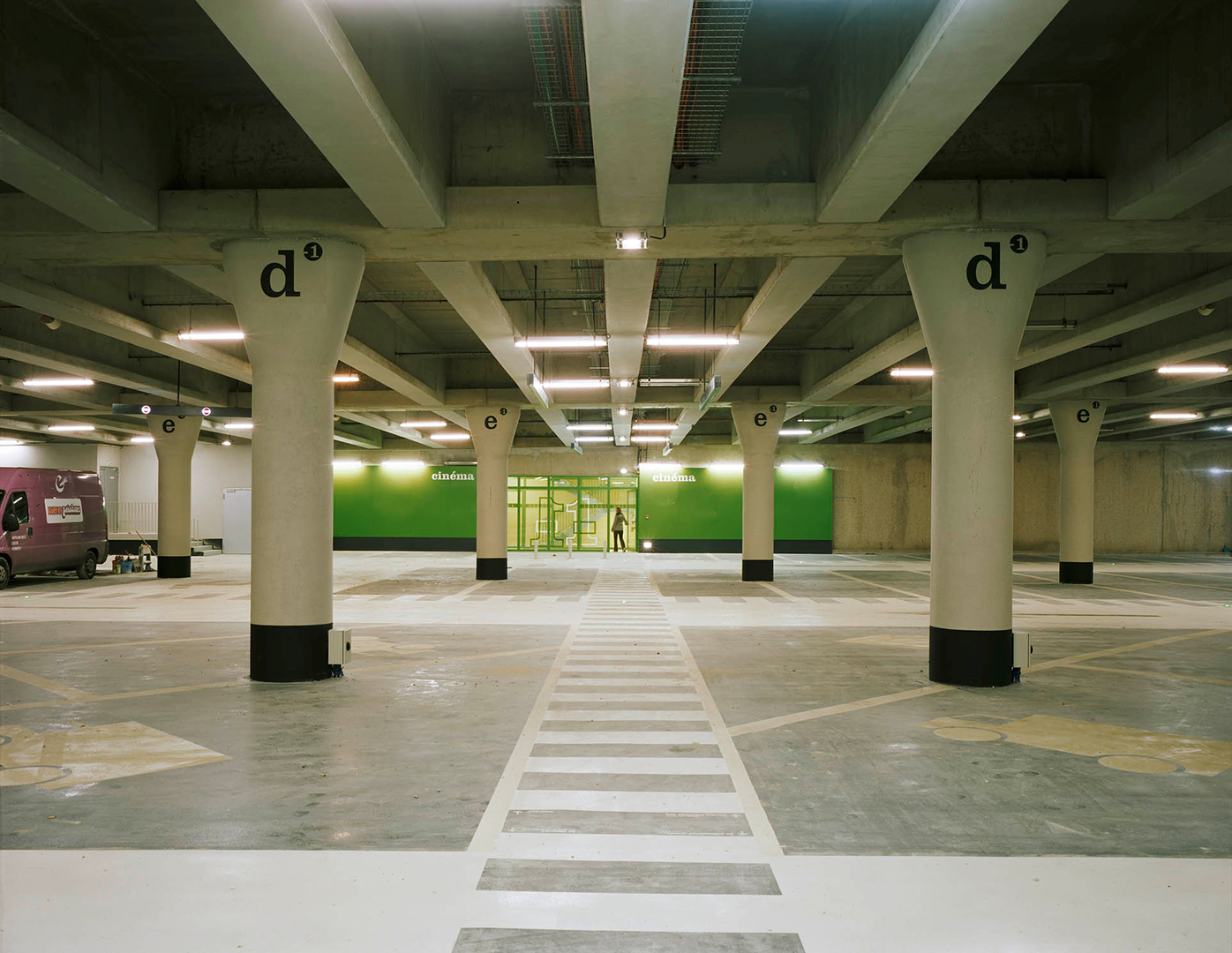 two cylinders
of light
In this volume on three levels, the two car traffic ramps are staged between which a pedestrian footbridge lies. Scenographic lighting reinforces the principle of verticality of the posts and monumentalizes it, creating two cylinders of light in the center of the ramps.
At the heart of the ramp, a circle of light points in the ground refers to the circular patterns that structure the esplanade.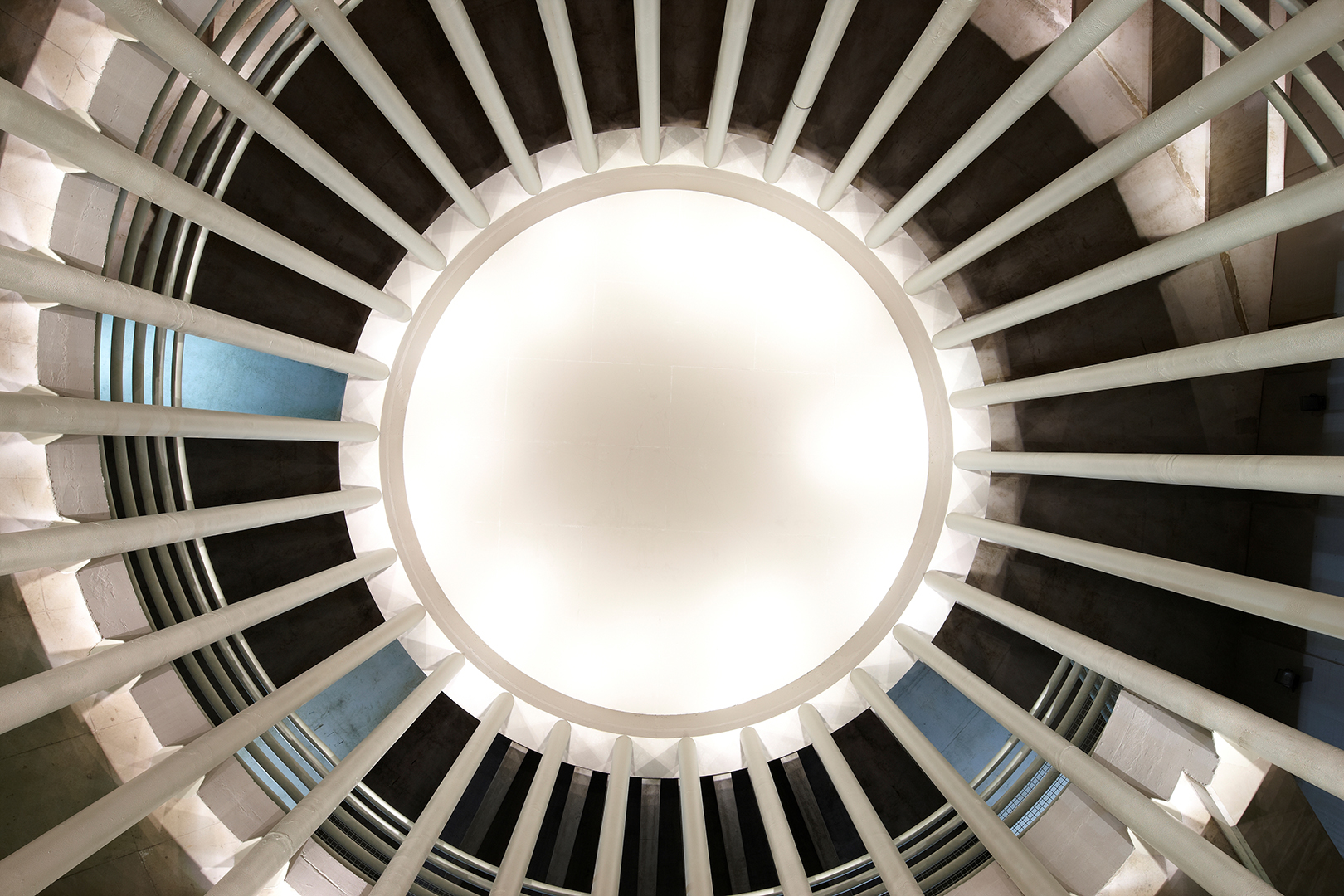 PROJECT TEAM
PROJECT MANAGER
Architect: ANMA
Structure: Batiserf
Economy: Michel Forgue
Fluids, networks: Isateg
Graphism: LM Communiquer
COMPETITION
Aurélia Hornecker
STUDIES
Alice de Lapparent
CONSTRUCTION SITE
Alice de Lapparent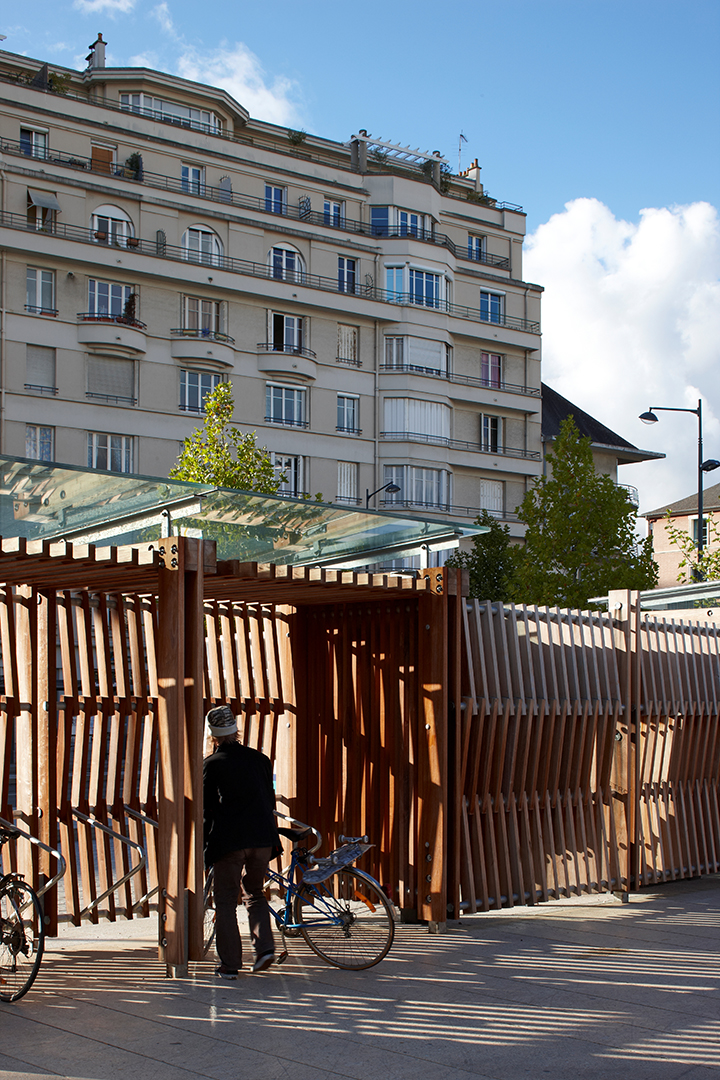 TECHNICAL SHEET
STATUS Completed
COMMISSIONED BY City of Rennes
YEAR 2011
SURFACE 27,000 m² SHON
COST 24 M € HT
VISUALIZATION Charles Wallon, Vincent Witomski
CERTIFICATION 1% artistic
SEE MORE
Rennes, Charles de Gaulle Esplanade