363 housing units along an old hall
The G1 block is located on the CAZ des Docks de Saint-Ouen, alongside a former Alstom Hall and near the Grand Parc des Docks de Saint-Ouen, on the banks of the Seine. The operation of 363 housing units is set up in the shape of a trident on a 9,698m² rectangular plot.
A BASE for halls, offices and facilities
A common stamped concrete base unifies the 3 lots. This base includes the entrance halls of each lot, shops, small businesses, technical rooms, bicycle rooms, cellars and household refuse, access to the public parking located in the basement but also services such as a gym. and a studio.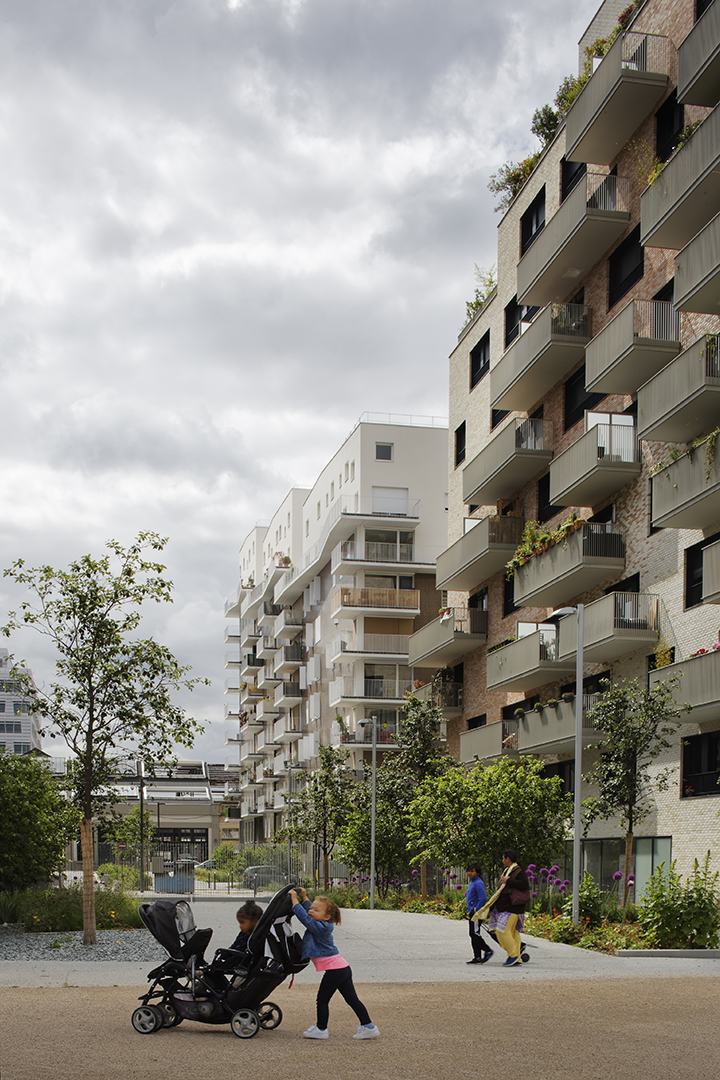 graduated volumetry favoring views
The main building is made up of the usual housing floors The last floors' volumes are cut out to form penthouses made up of attics. The building can be read in 3 layers: base, main building, attic. The trident building offers a graduated volume to promote views on the park and let the sun enter the heart of the block.
The facades in the heart of the block bend to open views and restore a more domestic scale. The three lots are treated in a consistent manner in their volume but also in their materiality. The dark outer shell contrasts with the treatment in shades of white ensuring brightness at the heart of the block – paint and varnished bricks.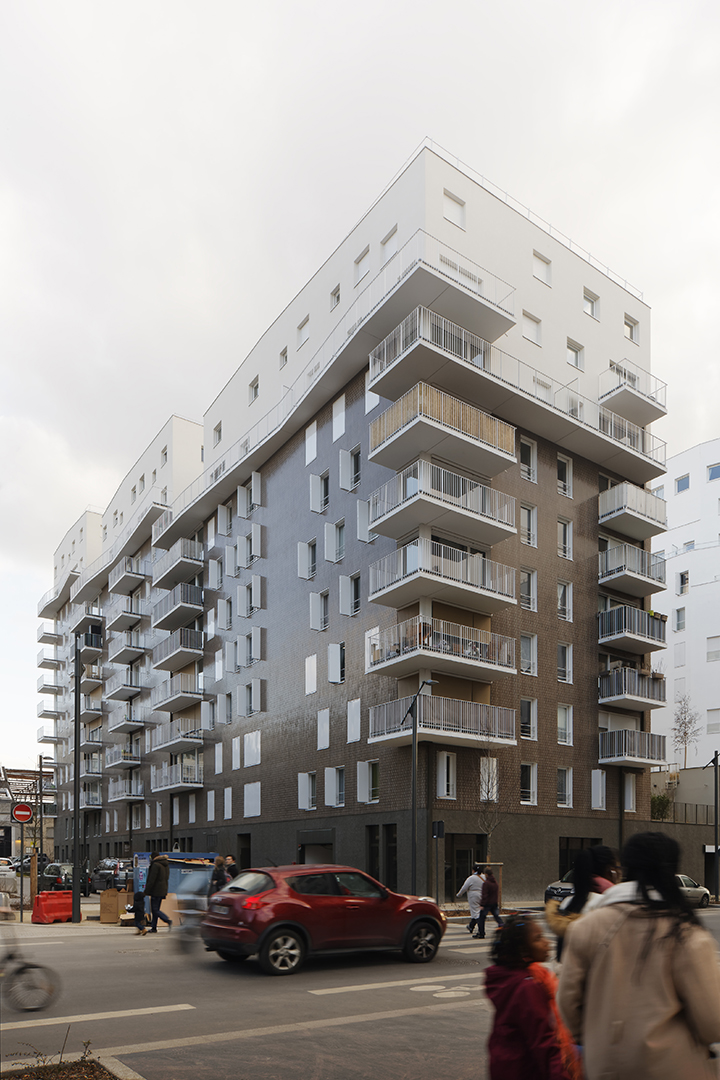 balconies on the street
loggias on the courtyard
The attics are marked by a clear material and turn onto the street facades. This change of material thus reduces the height and announces the typological change due to the presence of duplexes. Balconies punctuate the exterior facades while the interior facades are carved out by loggias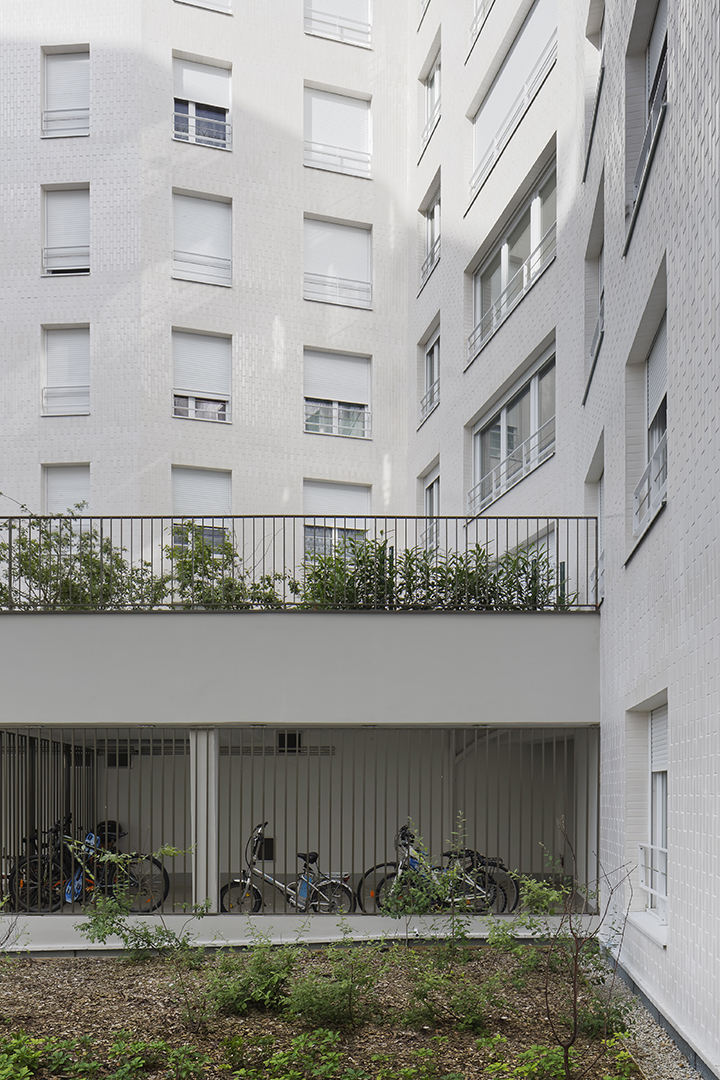 PROJECT TEAM
PROJECT MANAGER
Architect: ANMA
Structure: SCYNA 4
Fluids, HQE: Cardonnel
Economy: DAL
Scheduling, overseeing and coordination: Cotec
DRAFT
Valérie Dubois
Suzy Delhay
RESEARCH
Valérie Dubois
Olivier Calvarese
Suzy Delhay
Antoine Carrel
CONSTRUCTION SITE
Jacqueline Lee