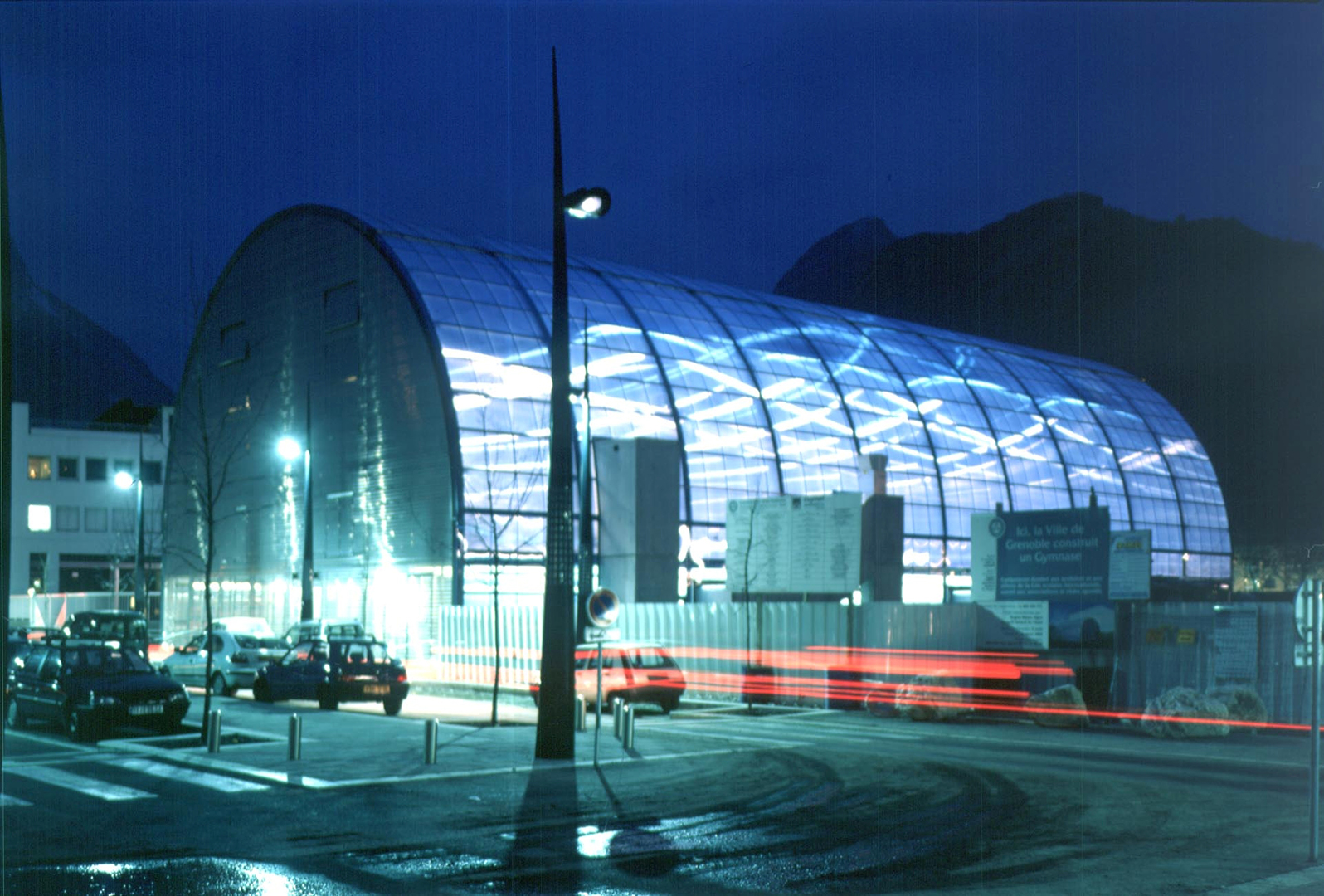 steel structure
polycarbonate skin
As the program requires a gymnasium of the same dimensions (24 × 44 m) as the available plot, the building occupies its entire base area.
A concrete base supports a semi-cylindrical steel structure covered with a polycarbonate skin, both facade and roof. The ground floor consists of three parallel concrete walls which define the changing rooms with their sanitary facilities and support the concrete slab of the sports hall.
To the east, slightly disbursed, a sports hall added to the requested program, is created in the extension of the changing rooms. The half-cylinder structure is made up of 11 galvanized steel arches on which the polycarbonate panels of the casing are fixed.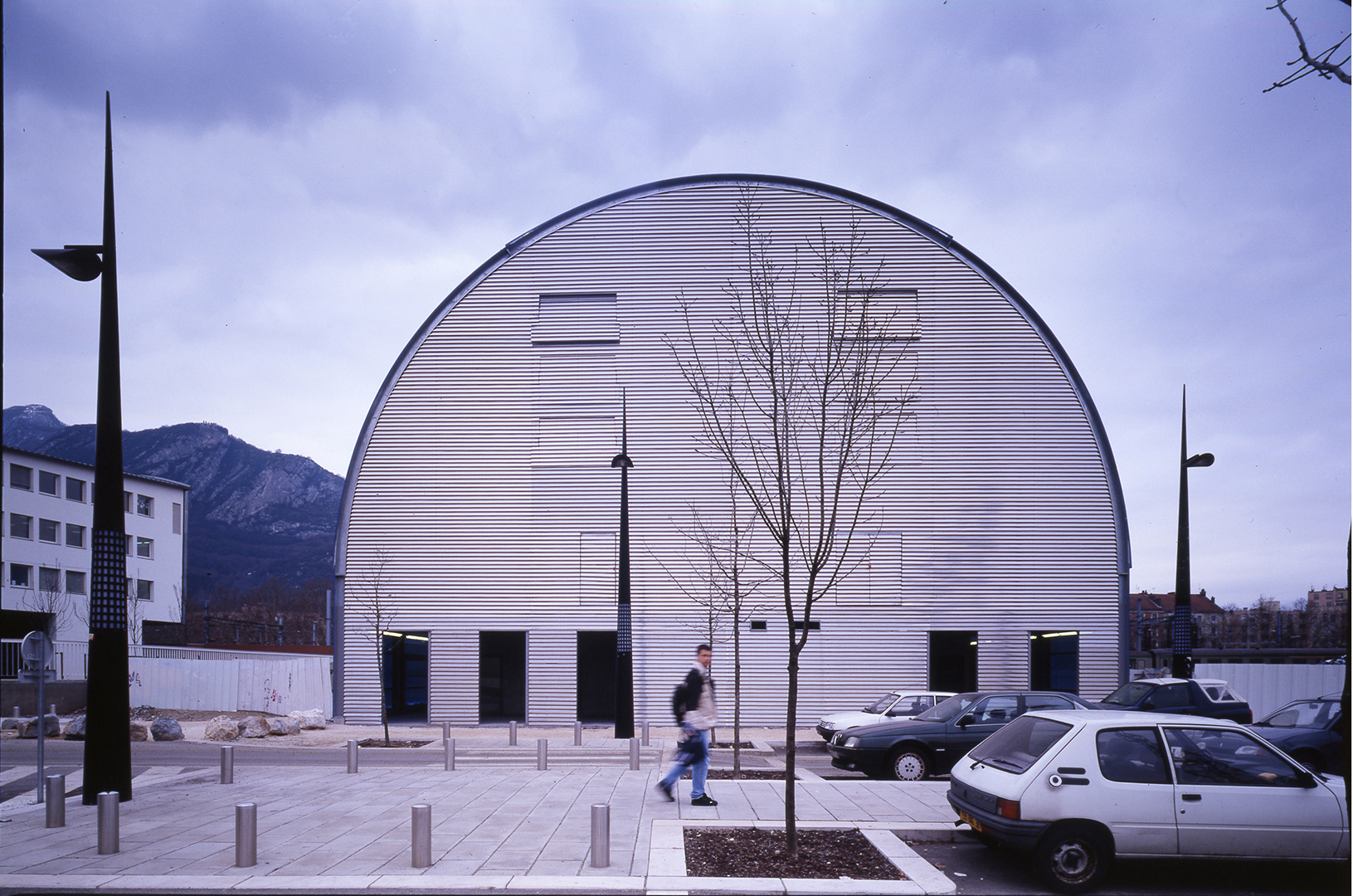 natural ventilation
The blue color was selected for its ability to limit overheating. The gables are covered with a double skin stainless steel cladding with horizontal slats, micro-perforated at the entrance hall level.
A system of opening panels in the two gables provides natural ventilation to the sports hall. Eight custom-made baffles, suspended from the structure like large oversized chandeliers, contribute to the acoustic correction of the volume and integrate the lighting features.
The building is characterized by its lightness (584 kg / m²), due to the use of polycarbonate for the entire envelope.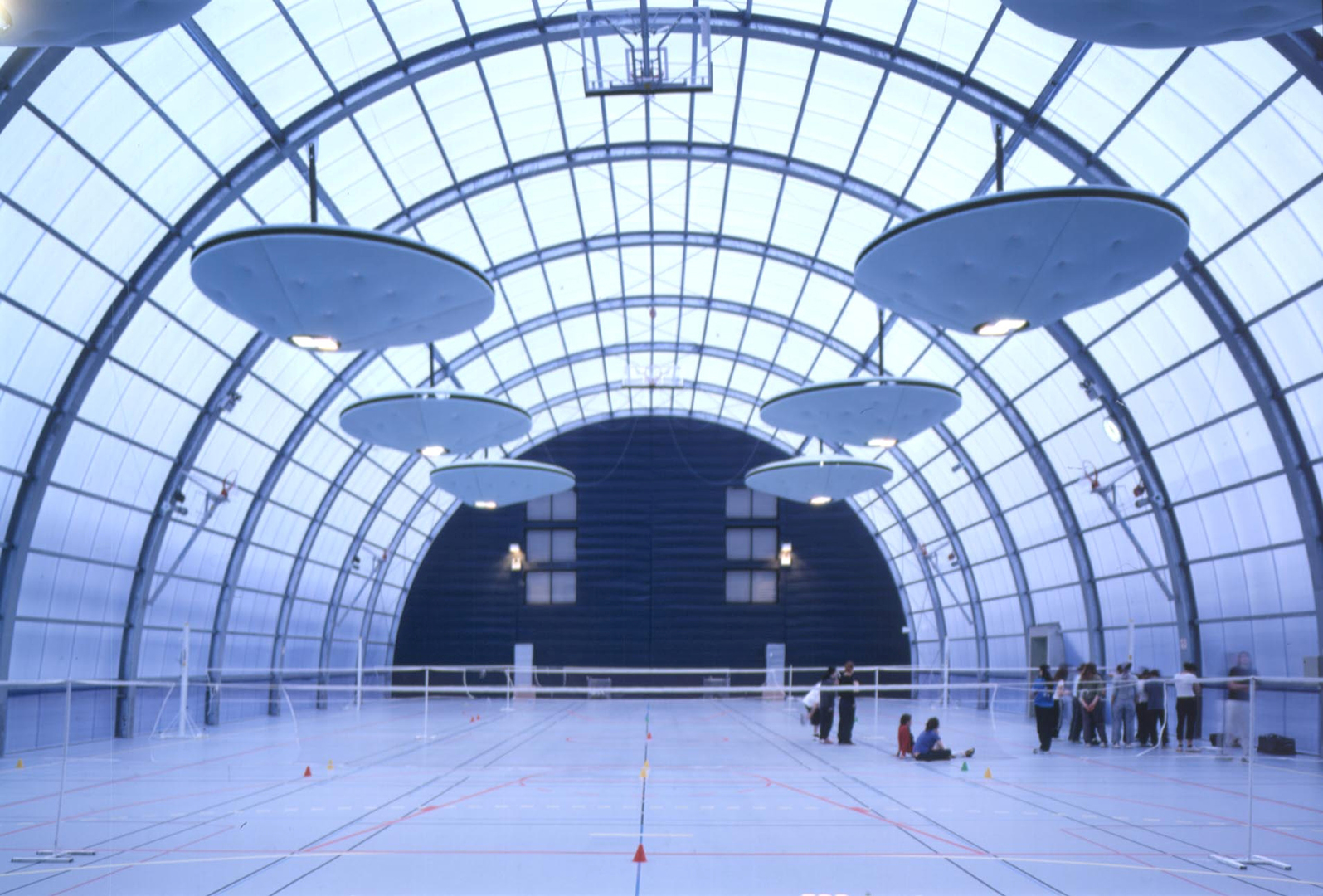 PROJECT TEAM
MANAGEMENT TEAM
Architect: ANMA
Structure: Batiserf
Fluids, acoustics: Thermibel
Economy: Michel Forgue