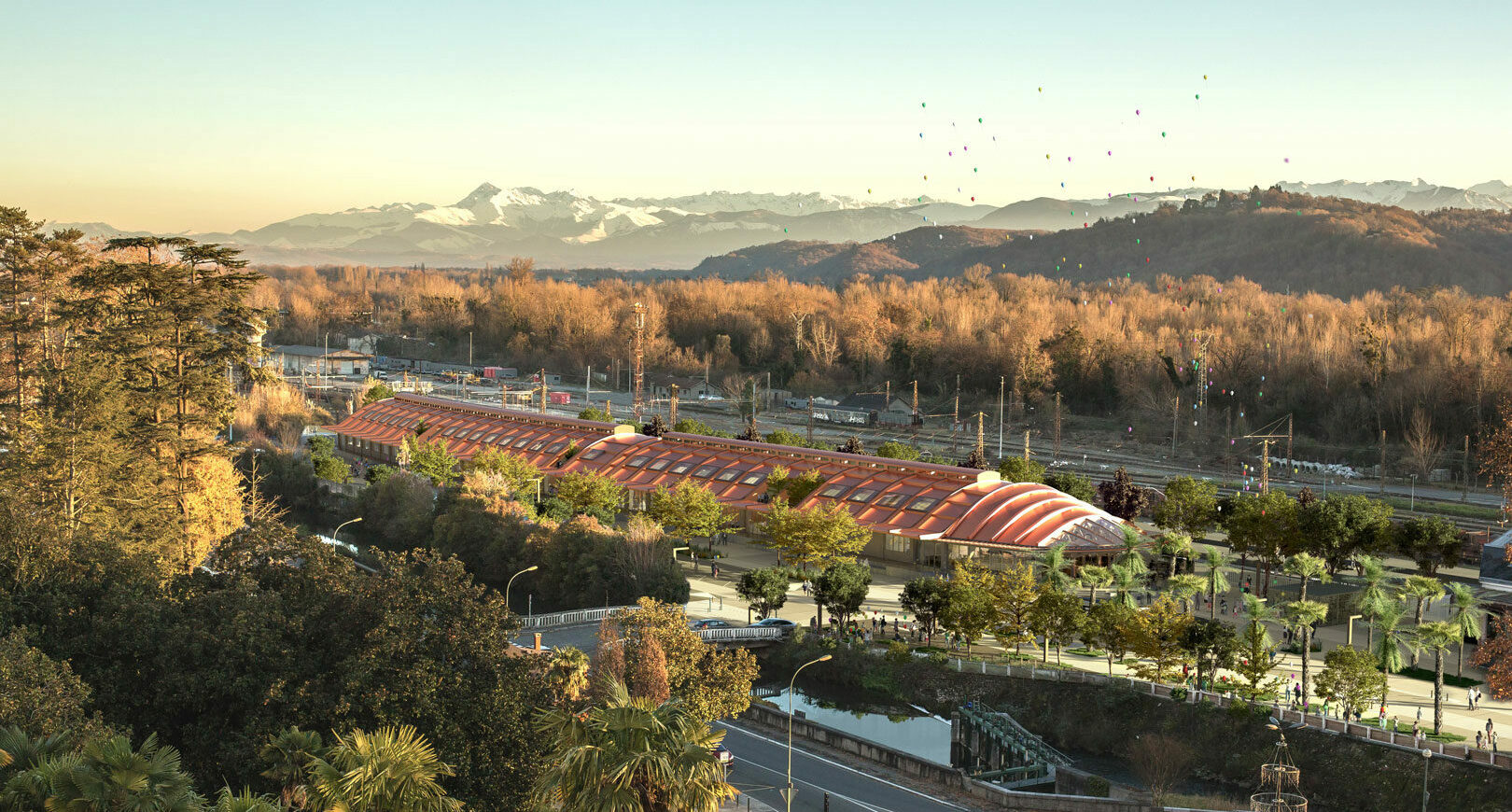 converting the built heritage
Located below the city of Pau, along the railroad tracks in the extension of the station, the Sernam hall is a building with a strong identity that opens onto an exceptional site in the making: the banks of the Gave. Unveiling the horizons of the city of Pau, a landscape-heritage of views of the Pyrenees and the riparian zone of the confluence of the Ousse and the Gave, the site historically hosted industrial activities and will take the form tomorrow of a new district of mixed programming.
The Sernam Hall, turned into a third place, will be the gateway to a long urban promenade that could link the upper town historical center to the Eaux Vives stadium via the former industrial site.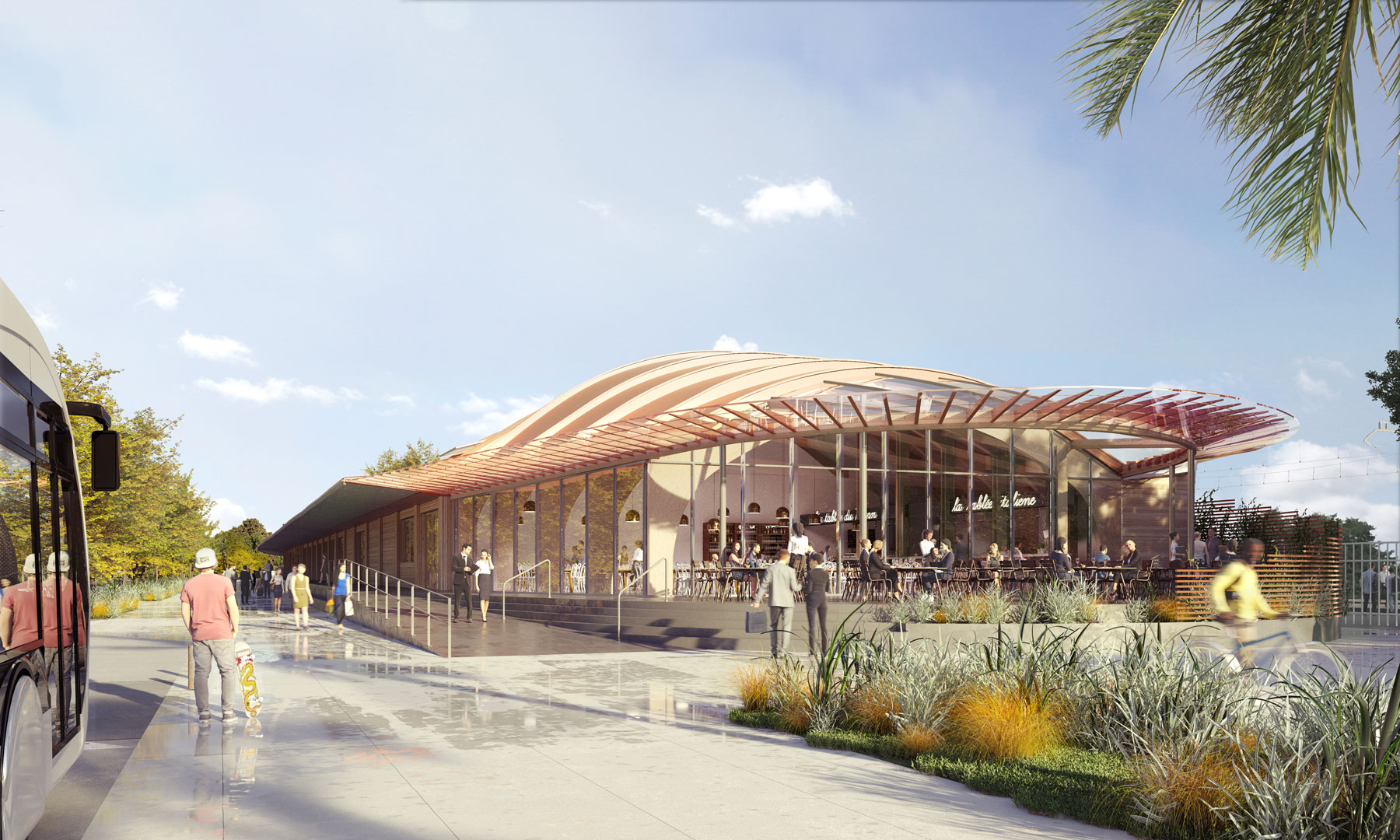 a modular rehabilitation
This rehabilitation project is the work of structural finesse and modular partitioning. Thus, no new structural load is added to the existing structure and the volumes created under the vault are completely separated from it. Under the vaulted volume, the curve of the concrete arches and a set of inserting "boxes" along sinusoidal lines create a dialogue of sorts. All the wells pointing towards the zenith are preserved and the new volumes are largely glazed, protected by sun screens and extended by a glass slat awning.
The project offers four main types of spaces – a creative economy department, a restaurant, an event space and a skatepark – linked in the ground floor and R + 1 by a creative path, a route of exchanges and meetings expanding under modular terraced vaults. Upstairs, spaces are partitioned with easily removable panels guaranteeing flexibility of use as well as modularity of the project.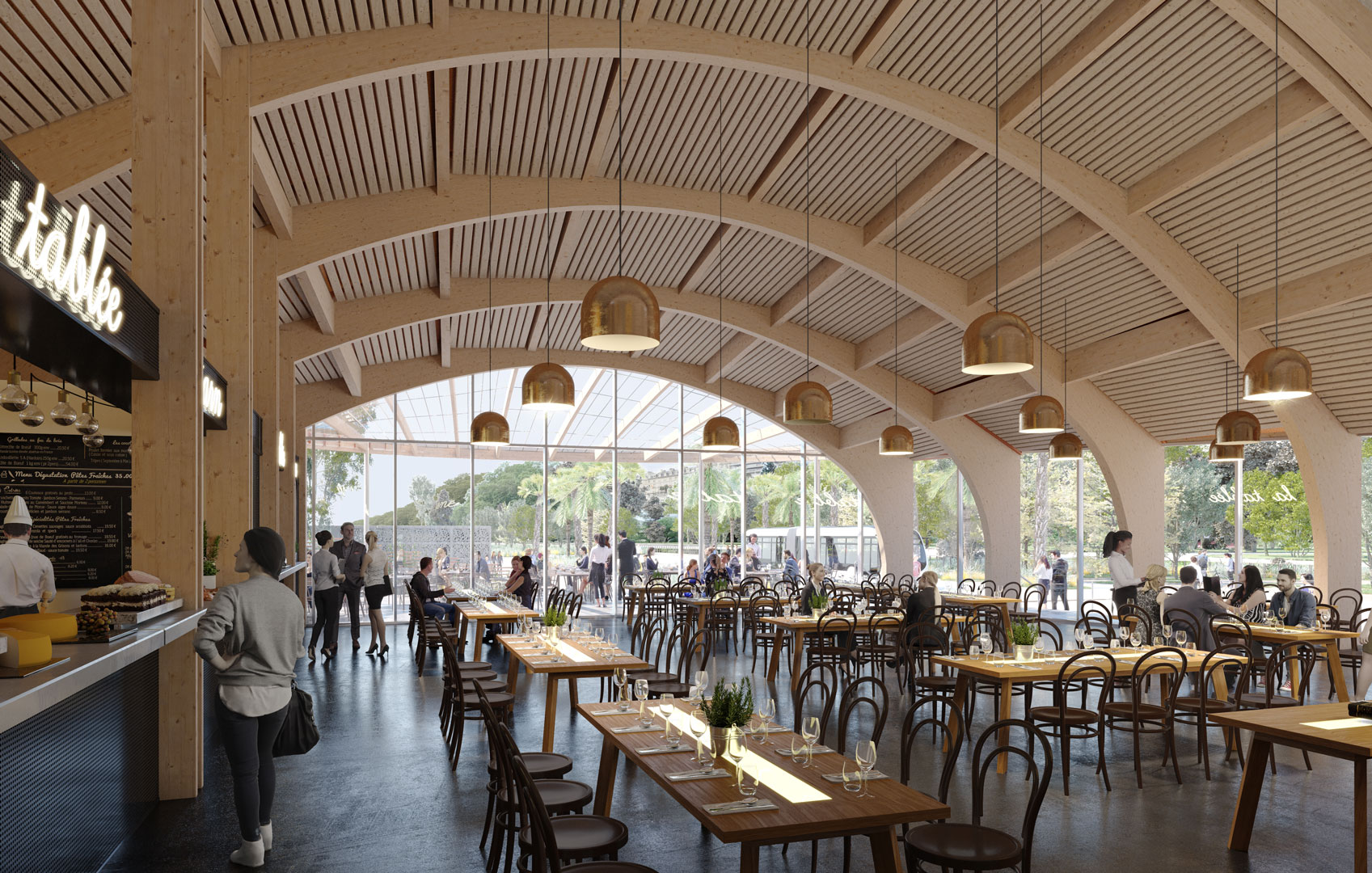 natural cooling by the Ousse
Intagrating insulated boxes under the structure of the concrete vault already there allows the creation of an inter-climatic space in the center with natural ventilation. The latter is provided by air flow from the offices on the ground floor and R+1 towards roof lanterns with bellows and completed by passive chilled beams operated by natural convection. In summer, these beams are cooled by an adiabatic plate heat exchanger system with the Ousse stream: a 100% natural and economical solution that guarantees healthy and comfortable air.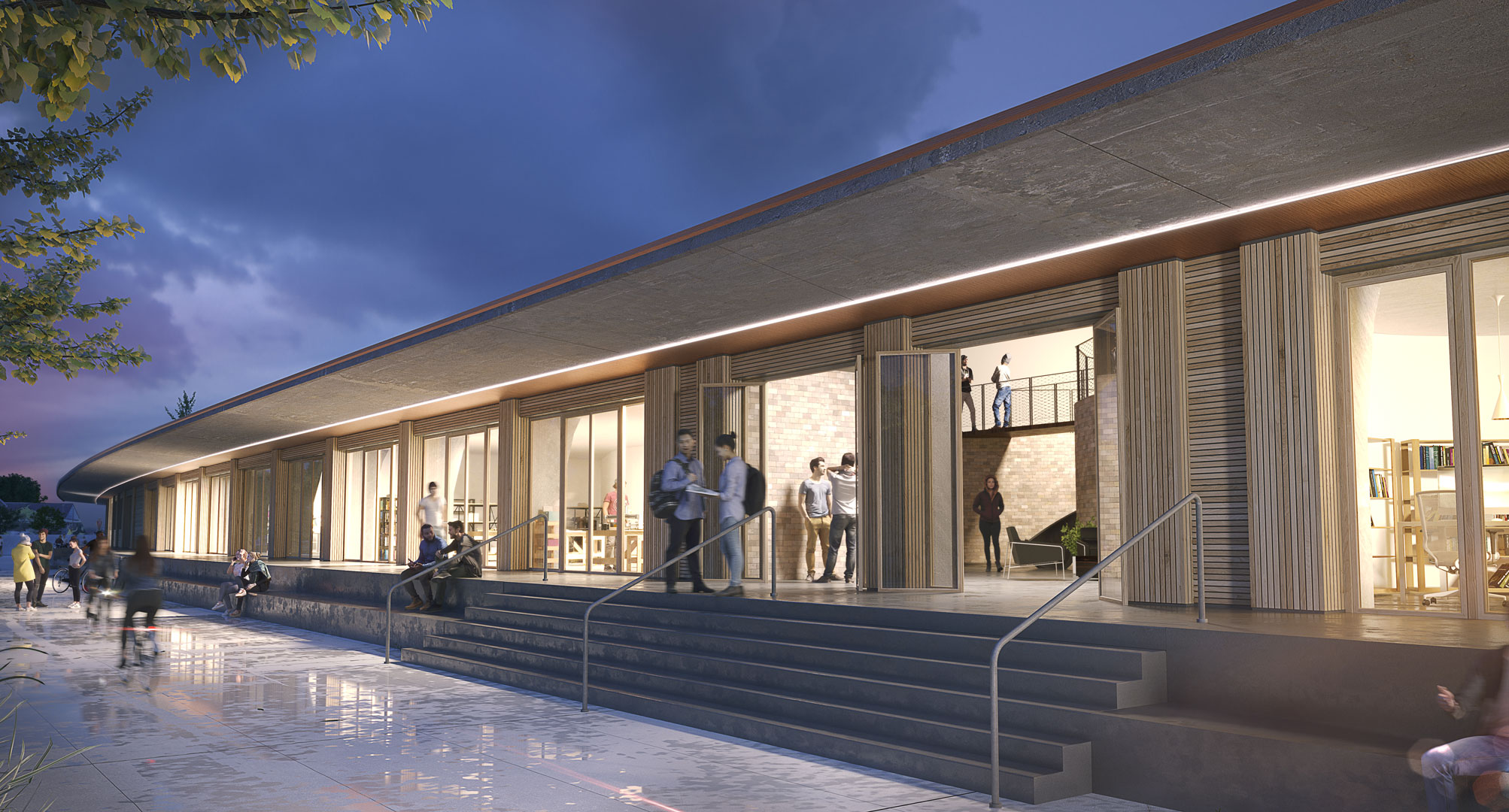 PROJECT TEAM
TEAM MANAGER
Architect, landscape design, economy : ANMA
Structure, fluides, thermic, electricity : Betom
Acoustic : Emacoustic
Concrete building pathology consulting: Stern Ingénierie
Kitchen designer : Cuisinorme
CSSI : CSD & Associés
OPC : Cabinet Alain Biasi
COMPETITION
Bruno Isambert
Elise Marc
ARCHITECTURAL STUDIES
Camille Gravellier