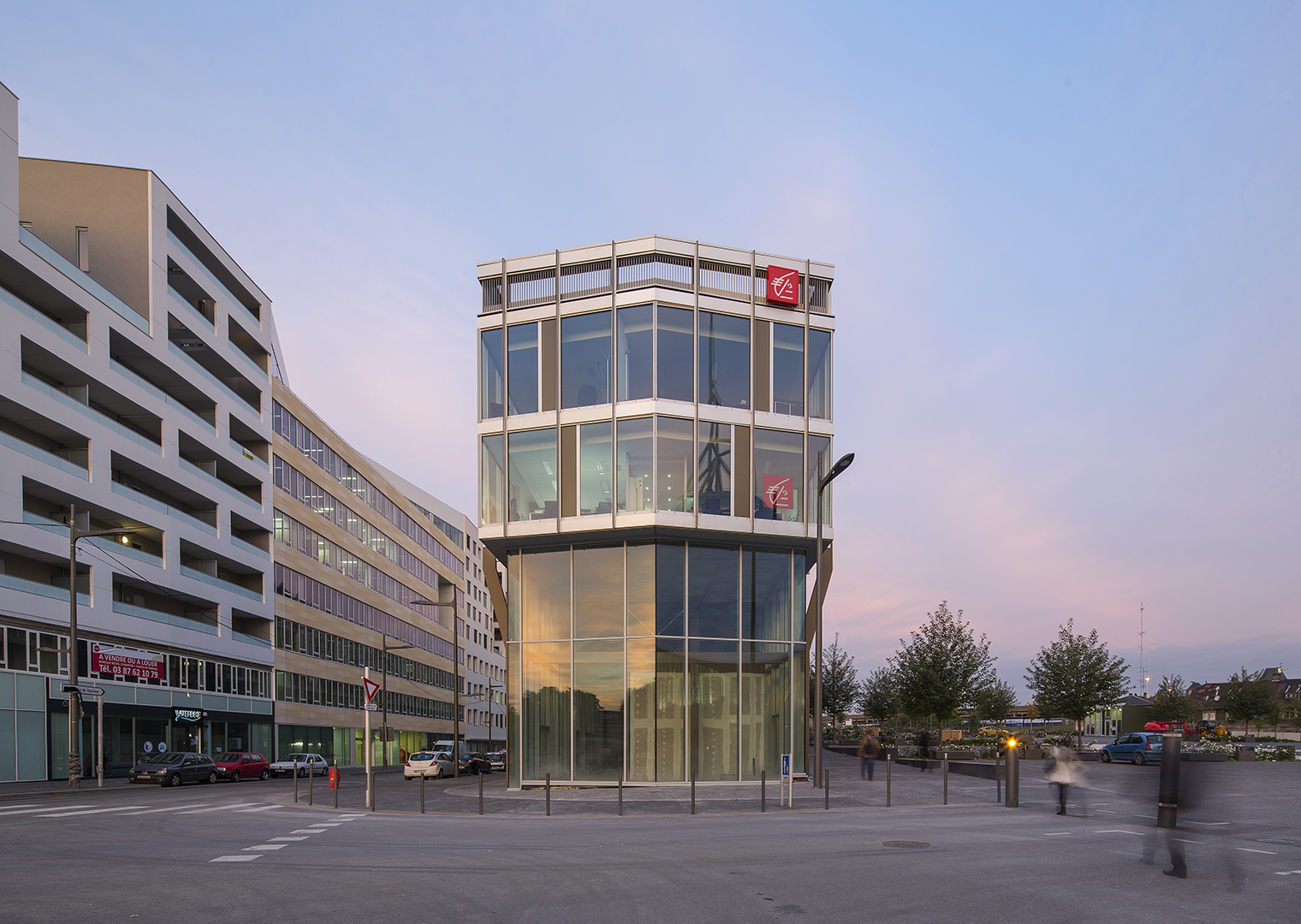 double-sided spaces
Almost 180-meters long, the hall manages the transition between rue François Mitterrand and the square by absorbing the uneven levels, the access to the amphitheater car park as well as three wide public pedestrian links.
Its predominantly commercial program is true to the intentions of creating strong and functional relationships between public spaces, the amphitheater car park, the Centre Pompidou Metz in the north of the CAZ and the commercial areas of the southern blocks. The single-story shops on Avenue François Mitterrand thus have mezzanines on the forecourt, where small restaurant areas and specialist shops are located. Each of these spaces is double-sided and benefits from a varying from 3 to 9-meters high double commercial facade.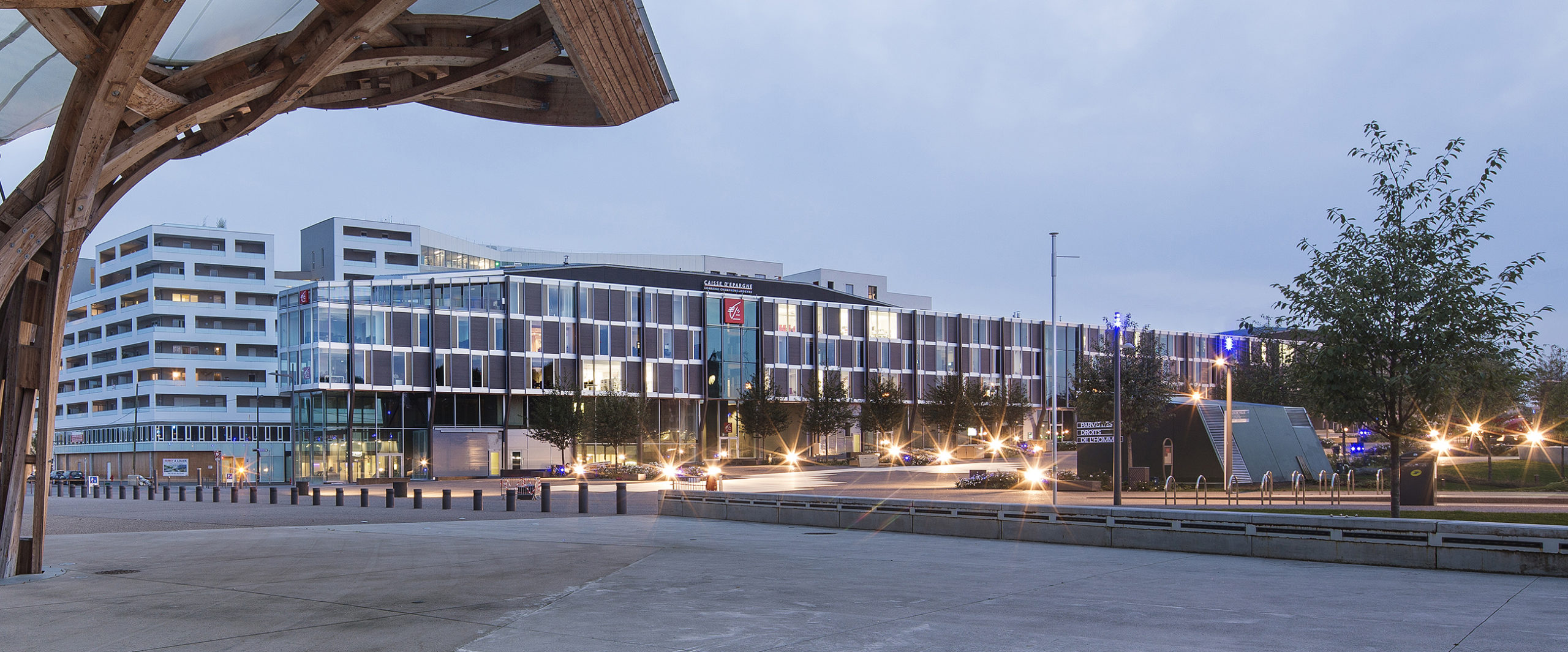 shops and offices
At the western end, the program extends over a triangular plot under the sloping forecourt between the amphitheater car park and the rue aux arènes. Shops will maintain a privileged urban relationship with the convention center and the future multimodal platform. This location at the crossroads of rue aux Arènes and avenue François Mitterrand contributes to the desire of the CAZ regulations to make the Centre Pompidou area as urban as possible.
The other part of the program takes place upstairs, on three levels. It is made up of business and office areas. At the eastern end of the building, a meeting room with a belvedere marks the connection between the hall and the Centre Pompidou.
slender and porous
These different entities are distributed by three main vertical circulations, very legible and accessible from the forecourt and Avenue François Mitterrand. They are in the immediate vicinity of the public stairs which cross the hall. They form an extension and underline the permeability of the building. The facades and the volume of the hall offer a very slender silhouette.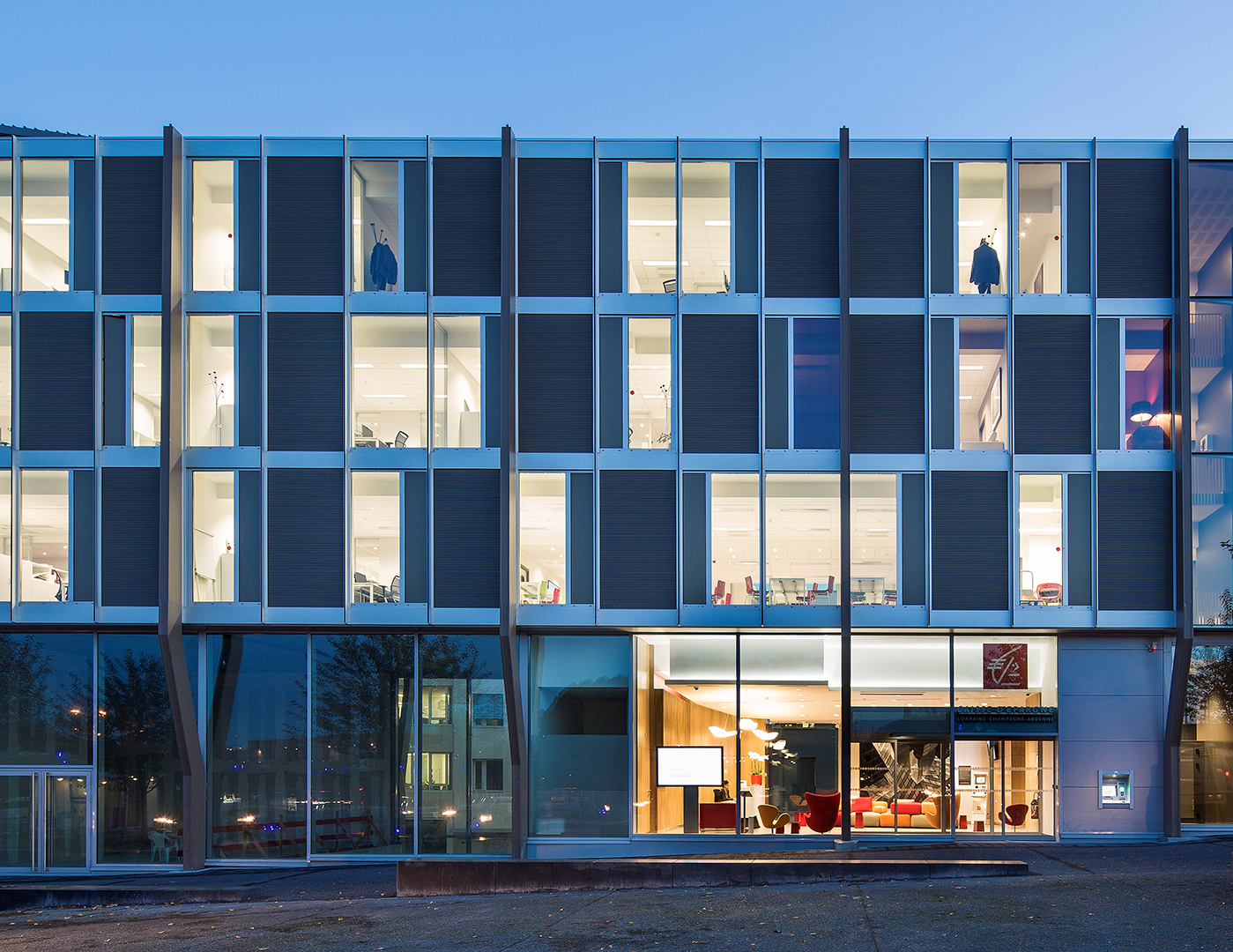 ordinary and humble
To the east, the tiling is less than 15 meters from the forecourt or Avenue François Mitterrand, so as not to compete with the Center Pompidou. Along the avenue François Mitterrand to the south, it is progressively higher as one goes towards the station. At its western end, it approaches the wall of the future convention center, reaching almost 22 m on the narrow gable facade of the rue aux Arènes.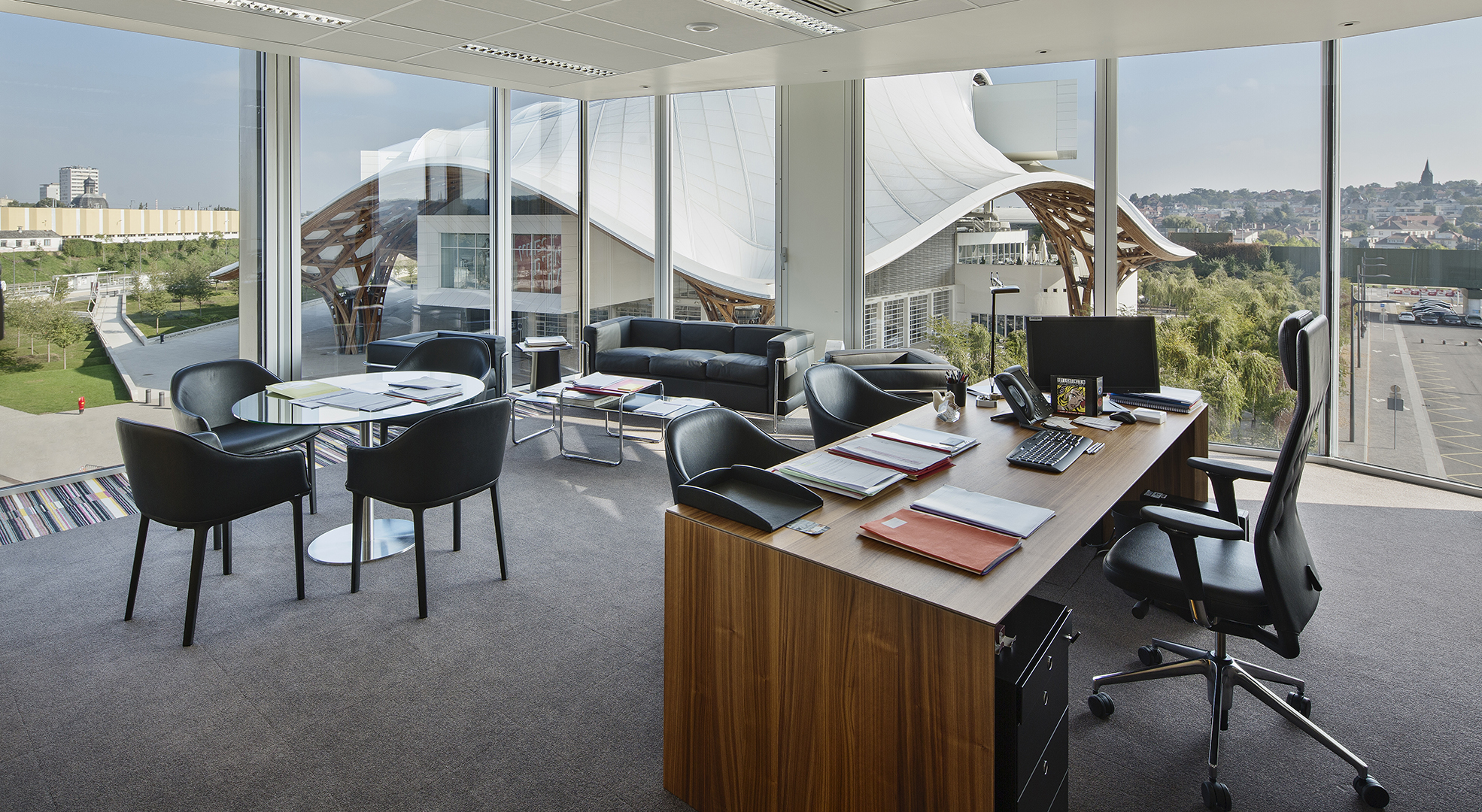 PROJECT TEAM
MANAGEMENT TEAM
Architect : ANMA
Structure : Omnitech
Fluides : Sogecli
Engineering : Ingetech
TCE : SC France
Control office : Veritas
RESEARCH
Antoine Carrel
CONSTRUCTION SITE
Etienne Challet-Hayard
Jean-Jacques Chagnaud