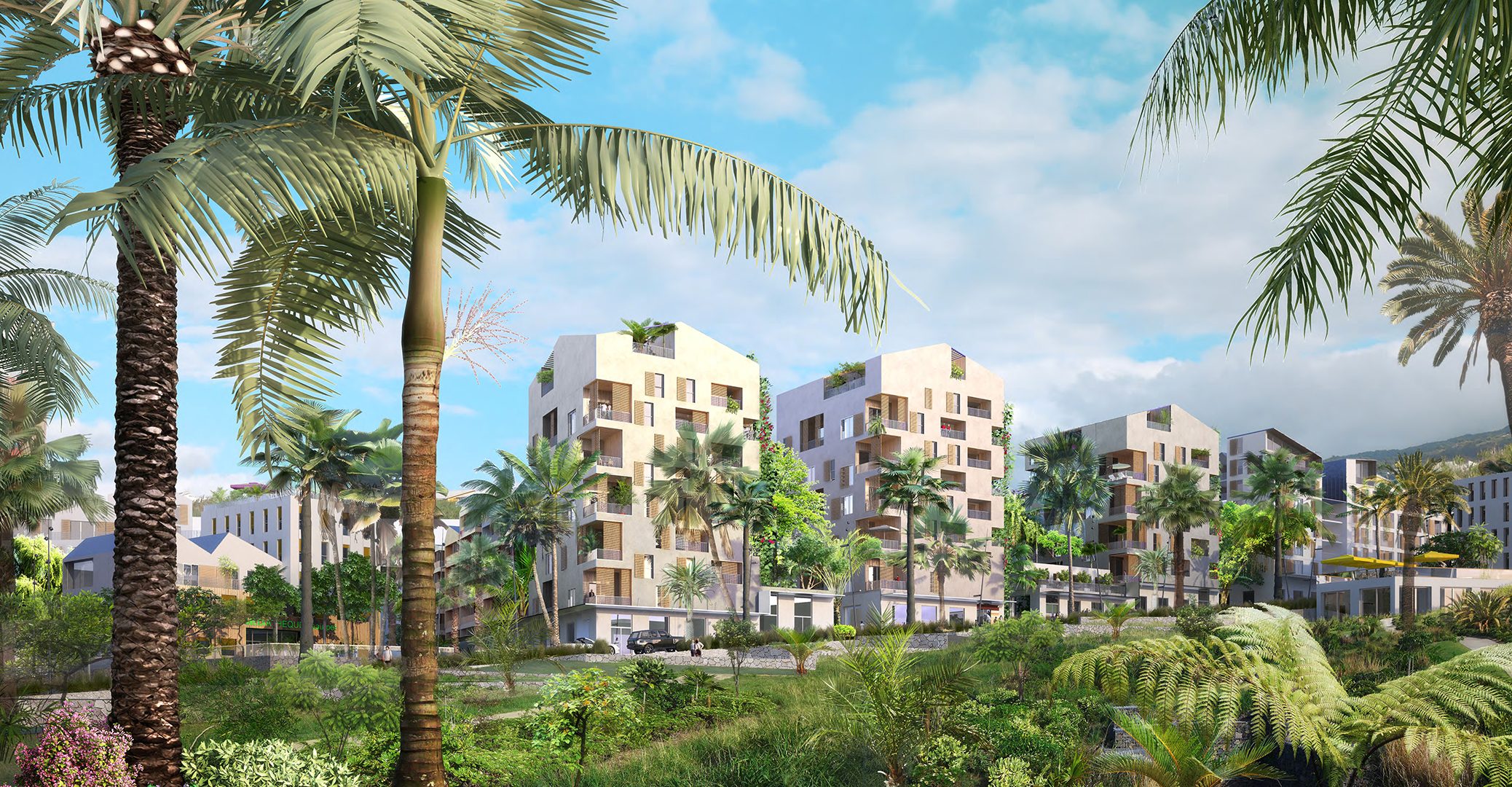 housing, shops, offices and facility
On a site with a continuous 8% slope forming part of a disparate urban fabric, the project consists of a mixed program of housing, shops in the ground floorr, offices and facilities. It is bordered to the north and east by social housings, to the south by a junior high school and some low-rise buildings, while low-density constructions are planned to the west.
Three major north / south axes mark the site: differently designed, they shape the project. The heights of the buildings are decided according to their position: in alignment with rue Fleur de Jade, they rise to R + 3 and R + 5 in order to guarantee the blocks protection from the wind.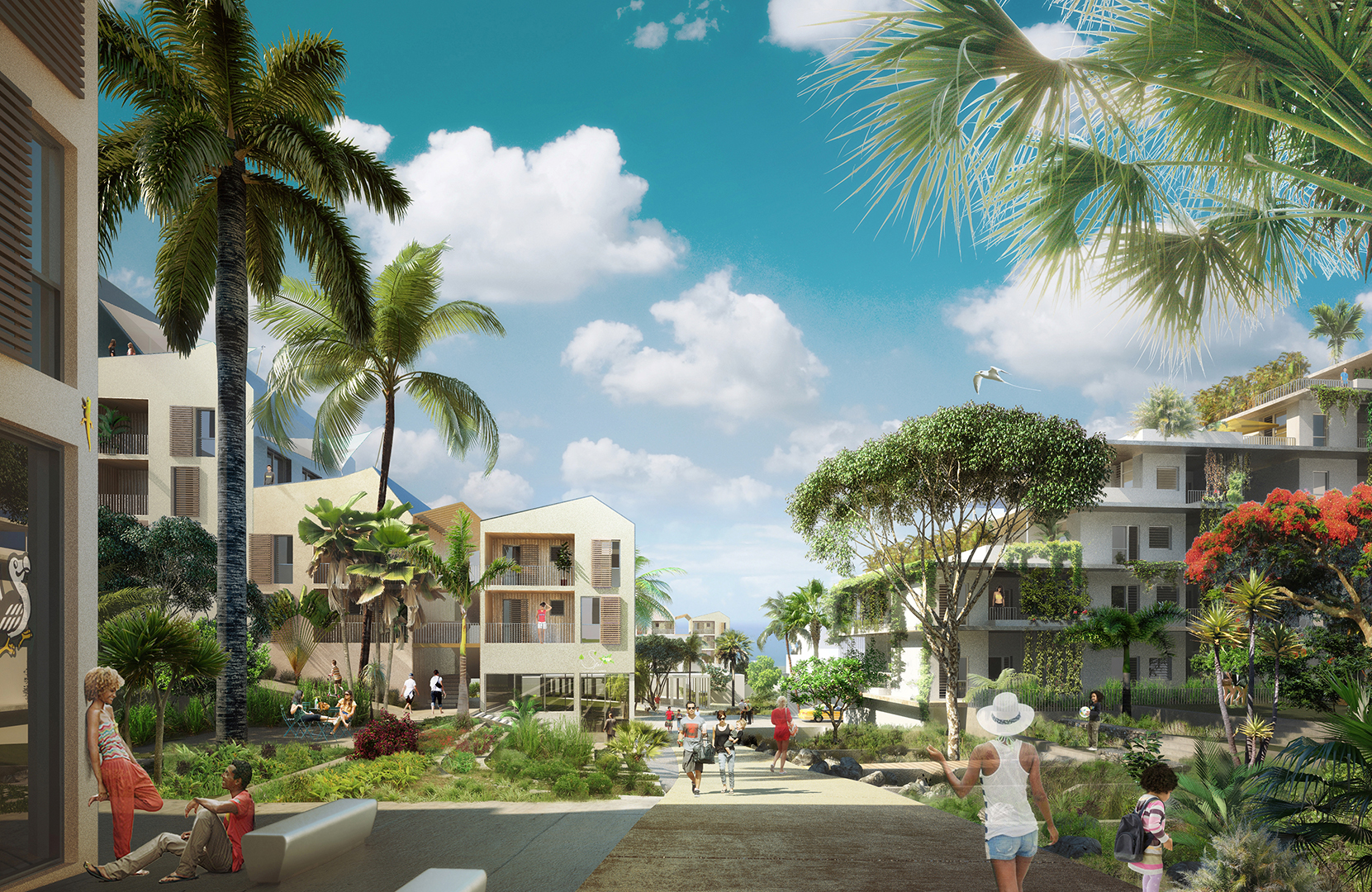 graduated blocks
The blocks are graduated and benefit from the slope. Low rise buildings facing north / south gradually rise up along the Cascades path, from which there are two types of roofs. To the east, the graduated roofs open up and offer generous private outdoor spaces. To the west, they come off and provide hollow terraces sheltered from the wind.
On the blocks of units 2 and 3, the agency frees up the hold on the ground. to create a widely planted space echoing the great landscape, the Cascades mall and the heart of the blocks. The shops, all accessible from two streets or at an angle, are located on the ground floor on Avenue du Beau Pays and continue on the perpendicular streets. The facades within the blocks largely glazed, are treated as qualitatively as those on the street.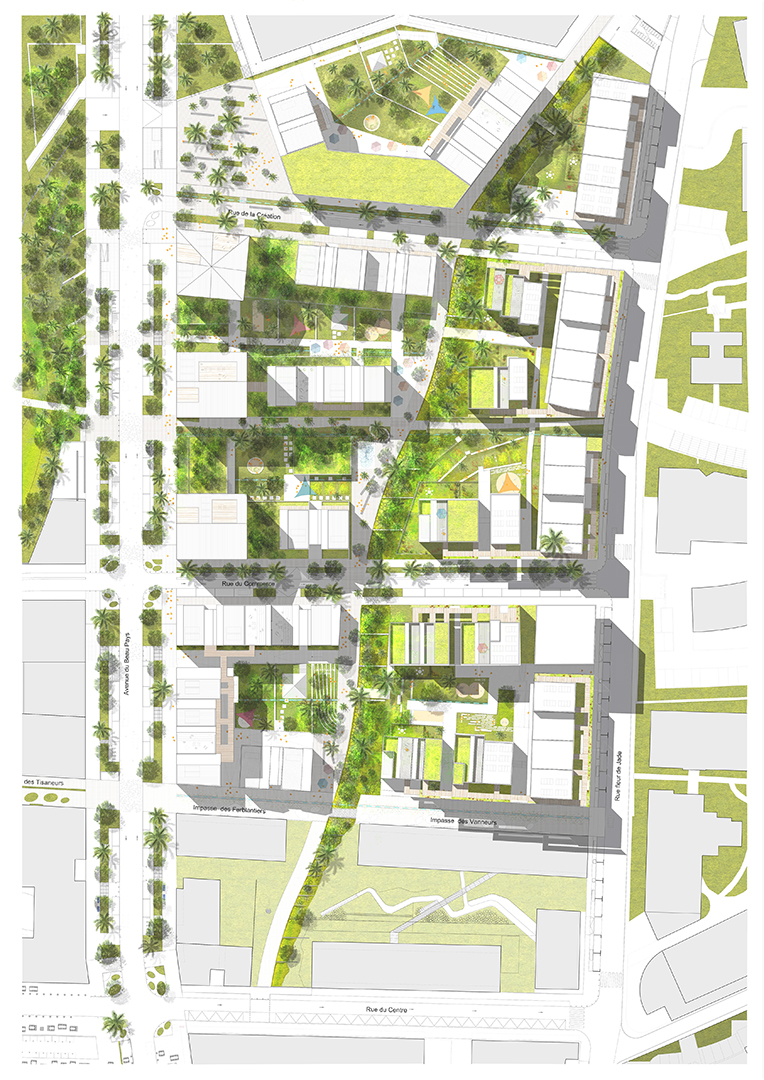 PROJECT TEAM
MANAGEMENT TEAM
Architect: ANMA
HQE: Cedre
Structure, economy: Atelier Architecte
COMPETITION
Olivier Calvarese
Hélène Dupont
Philippine d'Avout
Aliec Perugini
Samuel Bressoux