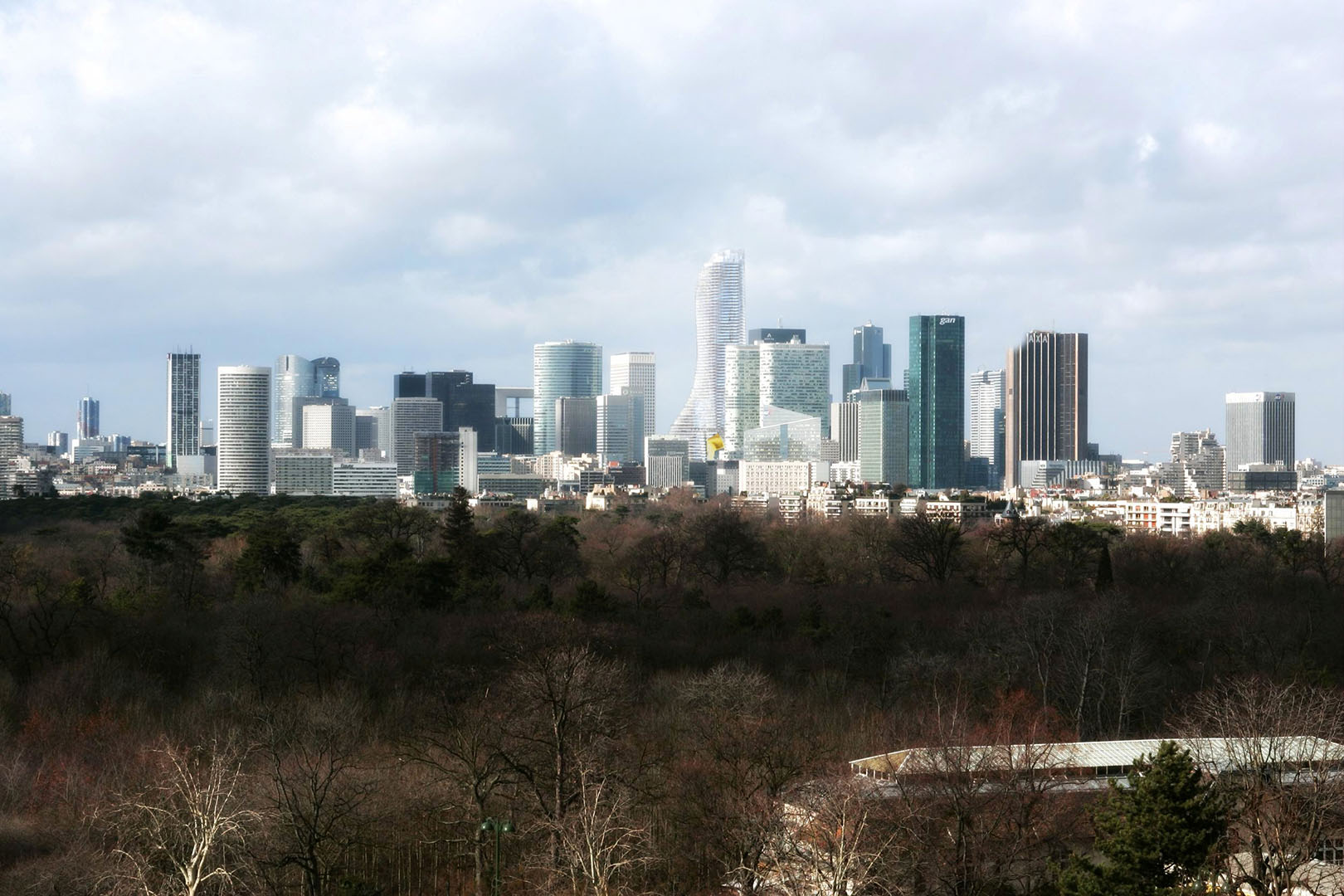 an inflated sail
of natural energies
Skysail is a hybrid tower, profiled in continuous lines. It appears like a large stretched sail which captures solar and wind energy. It is an energy efficient environmental tower. It fits in a subtle way in the plan of La Défense, by occupying the diagonal of the site. It frees the ground, thanks to a minimal footprint, favoring the relation with the suburb of the Arch.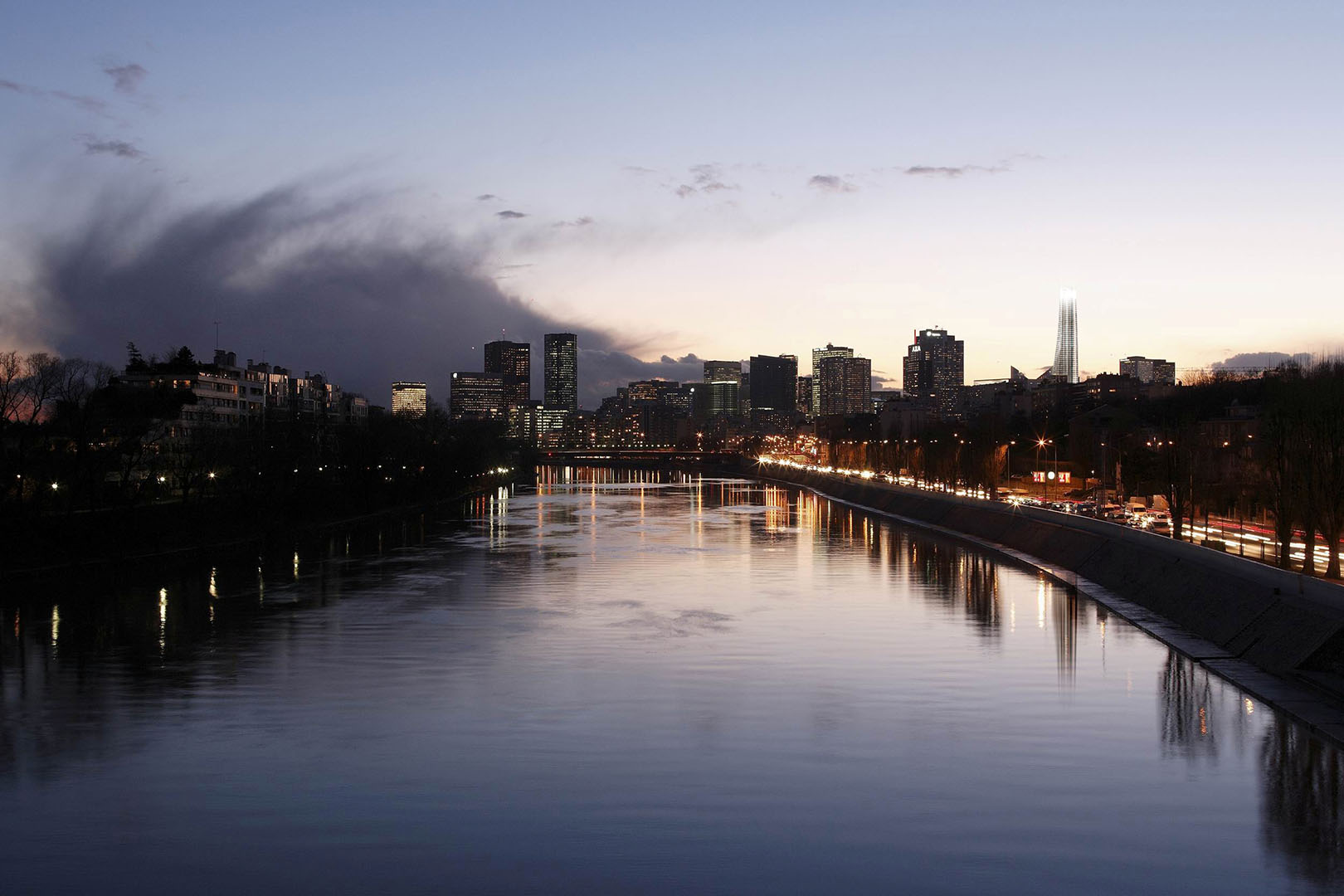 pierced by a golden arch
With a height of 350 m, the tower is pierced by a golden arch formed by inverted tiers. A large overhang 50 m high projects in the direction of the CNIT. Above, a long restaurant terrace is converted into a balcony in a fold of the floors. The perception of the tower changes depending on the point of view.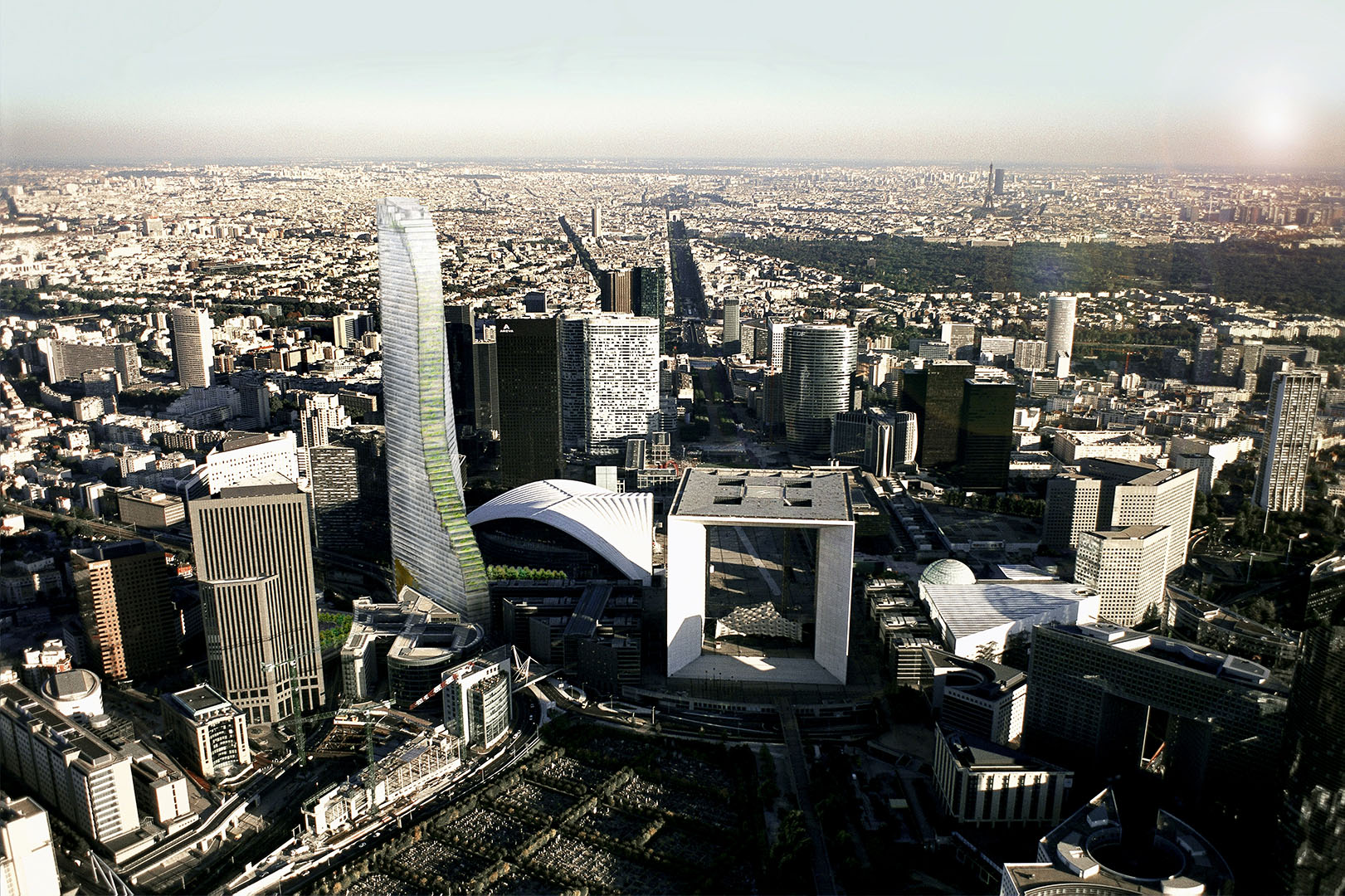 a babelian staircase
Its complex geometry combines curves and verticals. In profile, it takes on the appearance of a large Babelian staircase. The ridge is made up of a succession of greenhouses that catch the wind; the air is then returned to the ceilings. This natural ventilation is accompanied by ventilation through the double skin facade.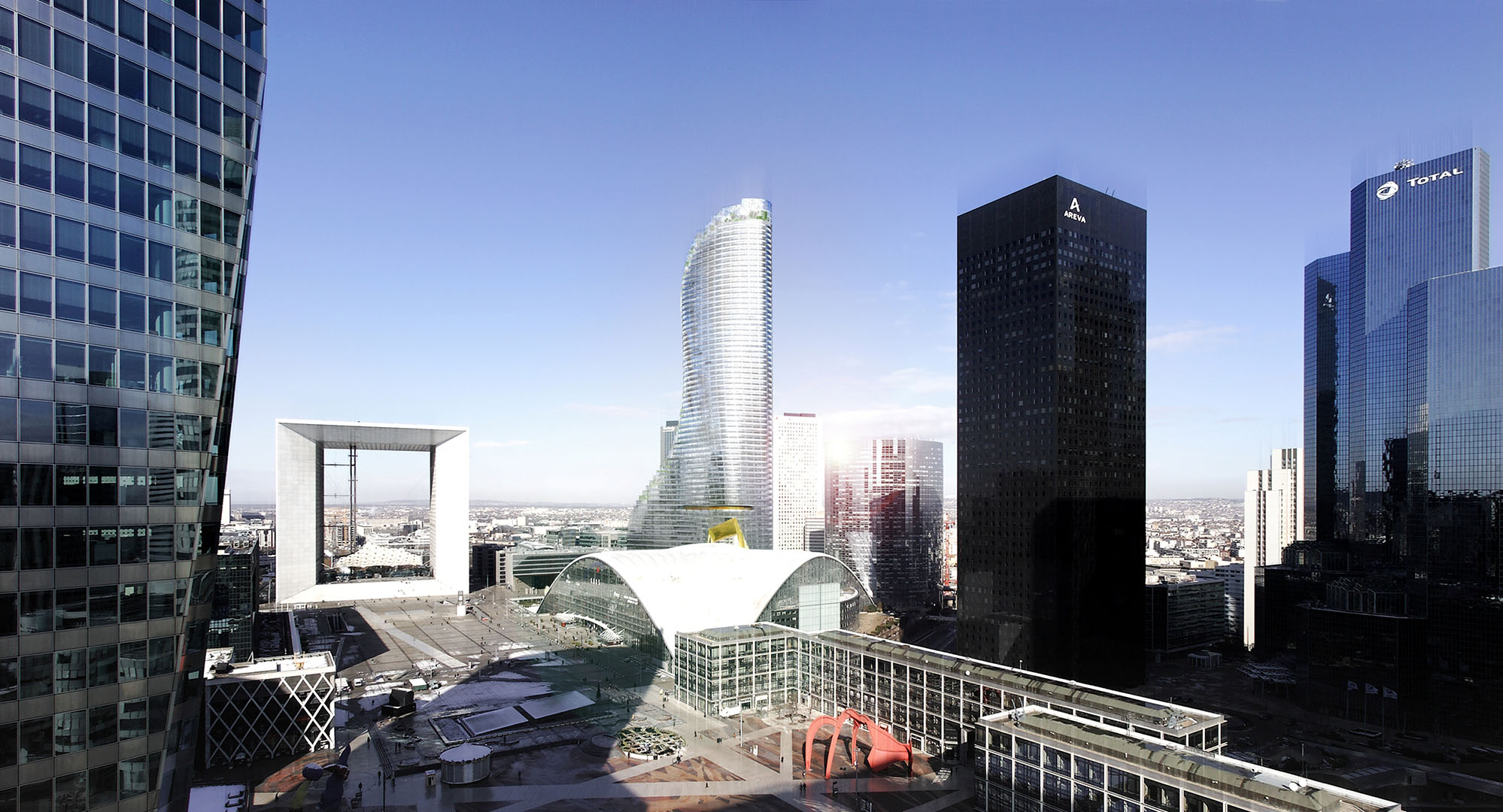 hybrid structure
concrete steel
The office floors are flexible, generously lit by large strips of glass protected by a shade system. The structure is a hybrid of metal and concrete (central core in reinforced concrete, and mixed floors).
The load-bearing facades are made up of a network of steel posts which slope slightly according to the geometry. All the sunny facades are equipped with photovoltaic sensors printed on the floor banners. At night, the tower lights up thanks to this captured energy.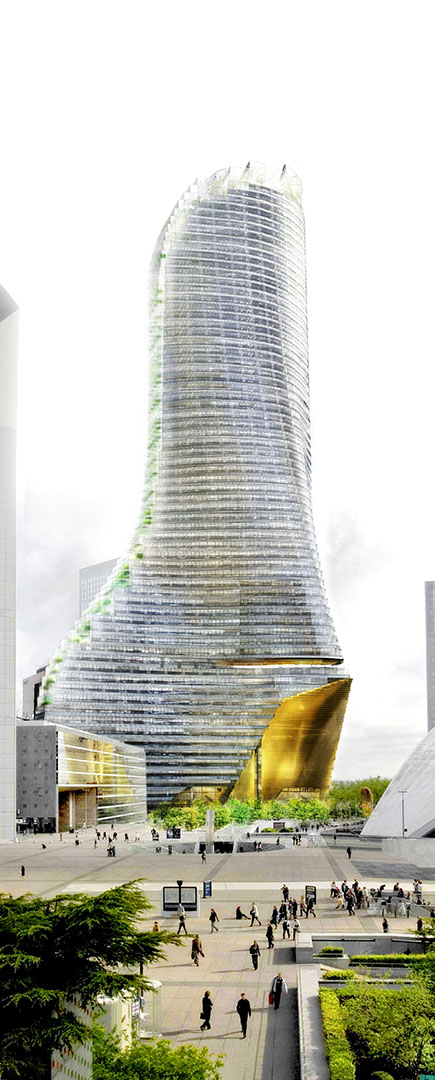 PROJECT TEAM
MANAGEMENT TEAM
Architect: ANMA
Fluids, HQE, services: Hilson Moran
Structure: Adams Kara Talyor
Façade: Hugh Dutton Architects
Economy: Gardiner & Théobald
SSI: CSD Faces
COMPETITION
Jean-François Vaudeville
MODEL
Michel Goudin