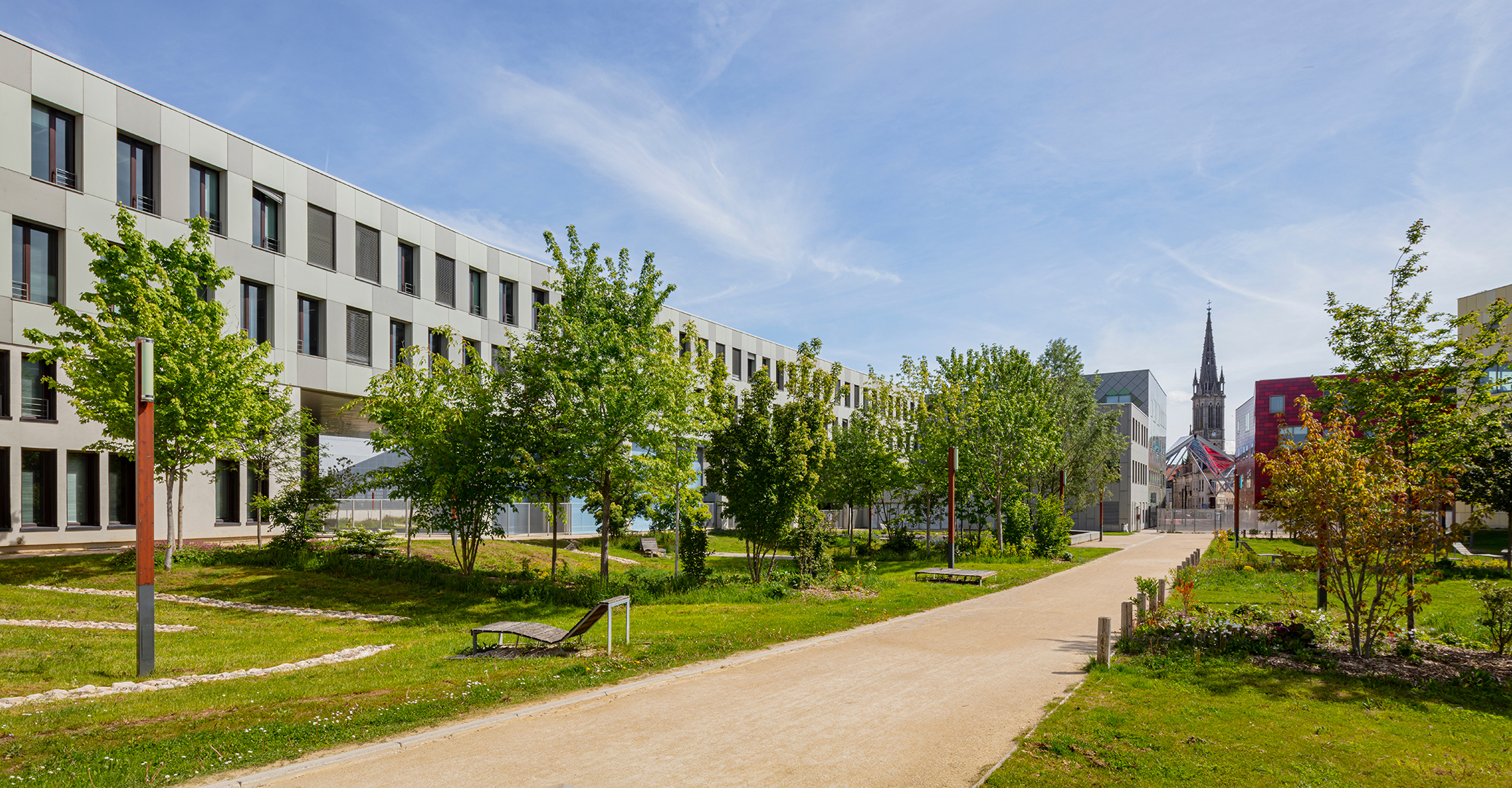 the conversion of a military wasteland
In the Haussonville-Blandan district, as a reconversion of a military wasteland, ARTEM is a large university program which constitutes a 700m-long promenade, an urban sequence linking the thermal baths and the Sainte-Marie park to the tram and to the Place de Padoue.
ANMA was entrusted in 2006 following an international competition of town planning and architecture, with the development plan of the site as well as the design of two establishments: the École Nationale Supérieure des Mines of Nancy and the Institut Jean-Lamour.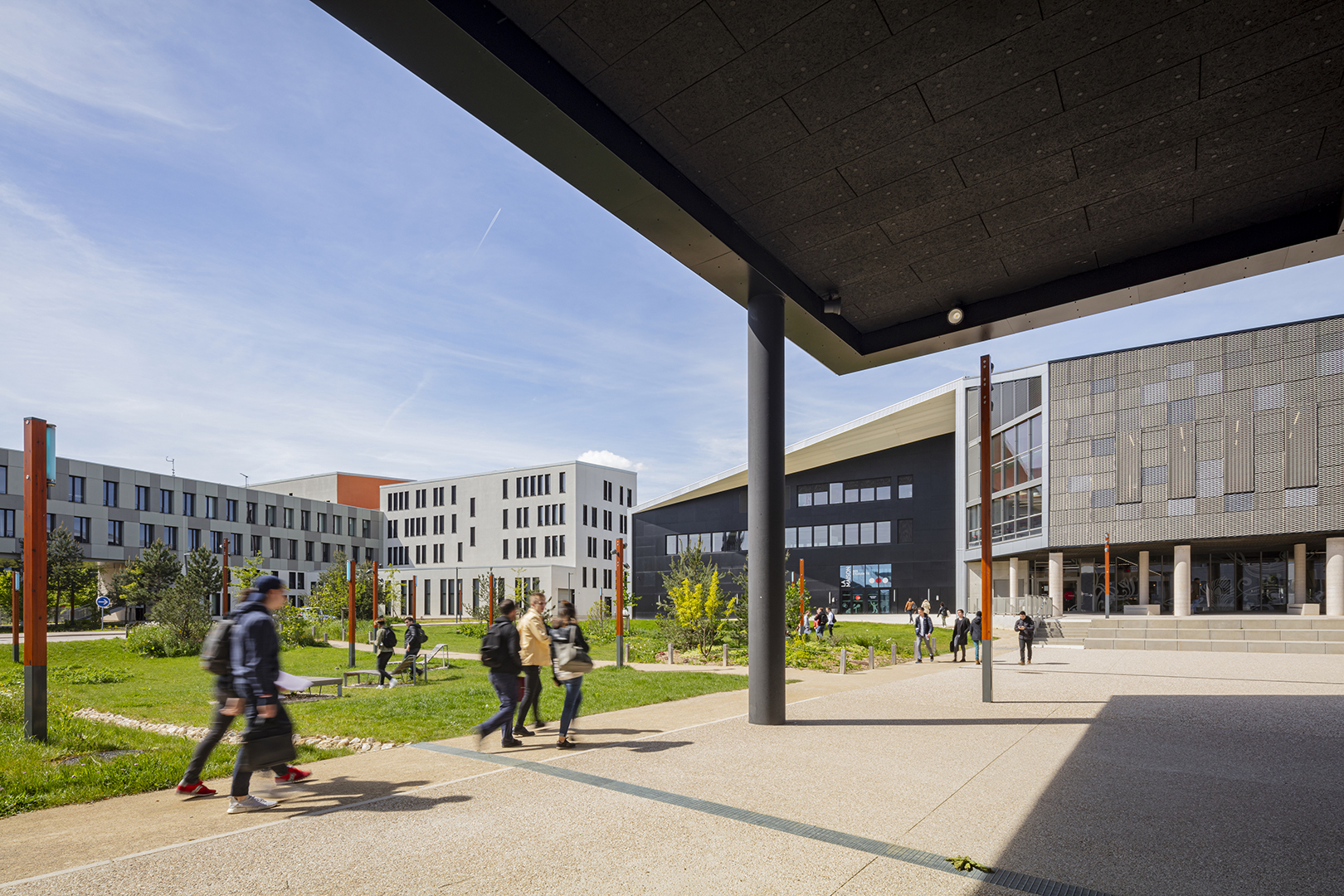 a network
of public spaces
ARTEM is a teaching and research project based on decompartmentalizing the teaching of art, technology and management aimed at creating an interdisciplinary synergy, in the spirit of the Ecole de Nancy. For the eponymous urban project, the organization of the building reflects this idea of openness and mixity.
The new grid of public spaces is based on the extension of the existing roads that reach the entire site. The project is based on a long gallery, a vast semi-open common space, accessible to the public, which connects the schools to each other, and constitutes a structuring element of the urban system.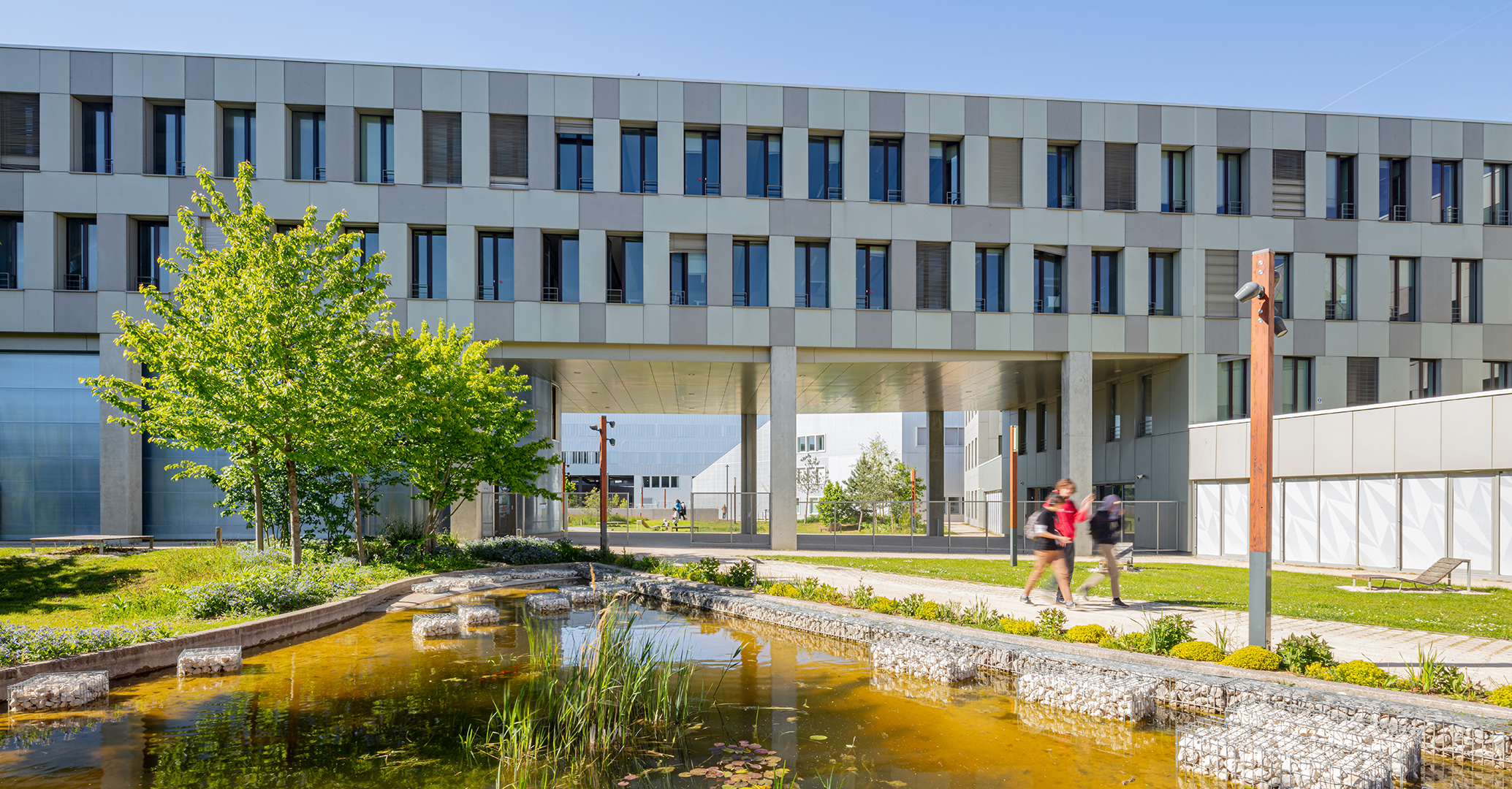 a campus
open to the city
Thus, several schools will be grouped together on the site: the Ecole des Mines, the art school, the business school, the administration school and the Jean Lamour Institute, also attached to the project. In order to create a real piece of the city, a division into blocks is carried out at the district level. Each school fills one of these blocks, and is also directly connected to the gallery.
These blocks are not treated in the traditional way with buildings on the street, but on the contrary with the building in the heart of the block; contact with the street is then made through a planted space. Paired, these spaces form a courtyard garden shared by two schools. Each school joins the gallery as a "sign house" whose scale recalls the urban typology of Nancy houses.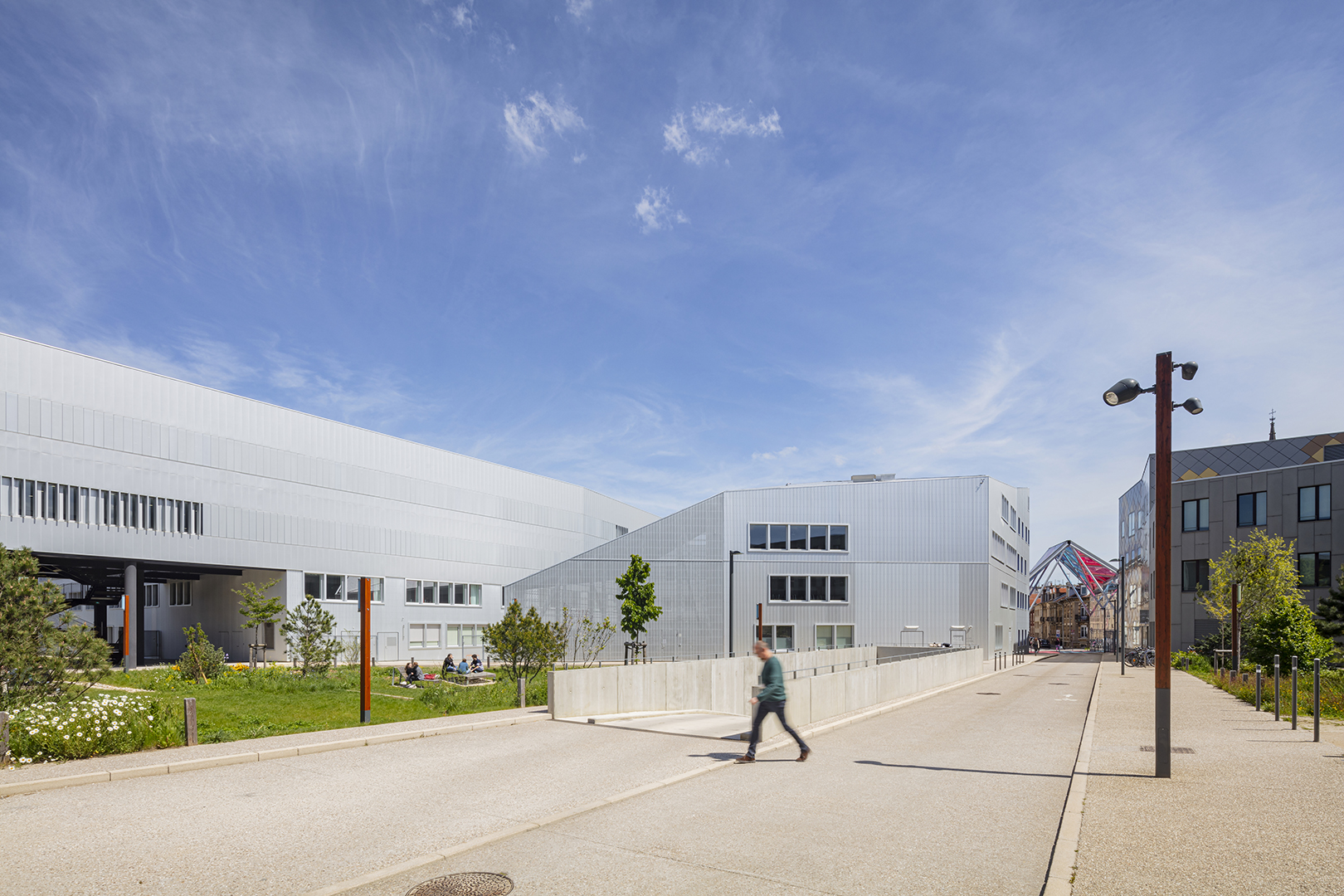 a sustainable site
All the elements of the urban composition of ARTEM address the concerns of energy savings with the implementation of devices such as Canadian wells, photovoltaic collectors, rainwater harvesting, natural ventilation. The management of rainwater is enhanced: the roof water from the buildings feeds the valleys and ponds in the heart of the planted courtyards. The plant environment of these courtyards generates significant climatic comfort for users.
La place de Padoue is designed as an ARTEM entrance square and extends inside the covered gallery. Thus, from the tram station, one can see the singular and characteristic image of ARTEM with its large transparent volume with colored facets, its palm-shaped columns and its micro-gardens.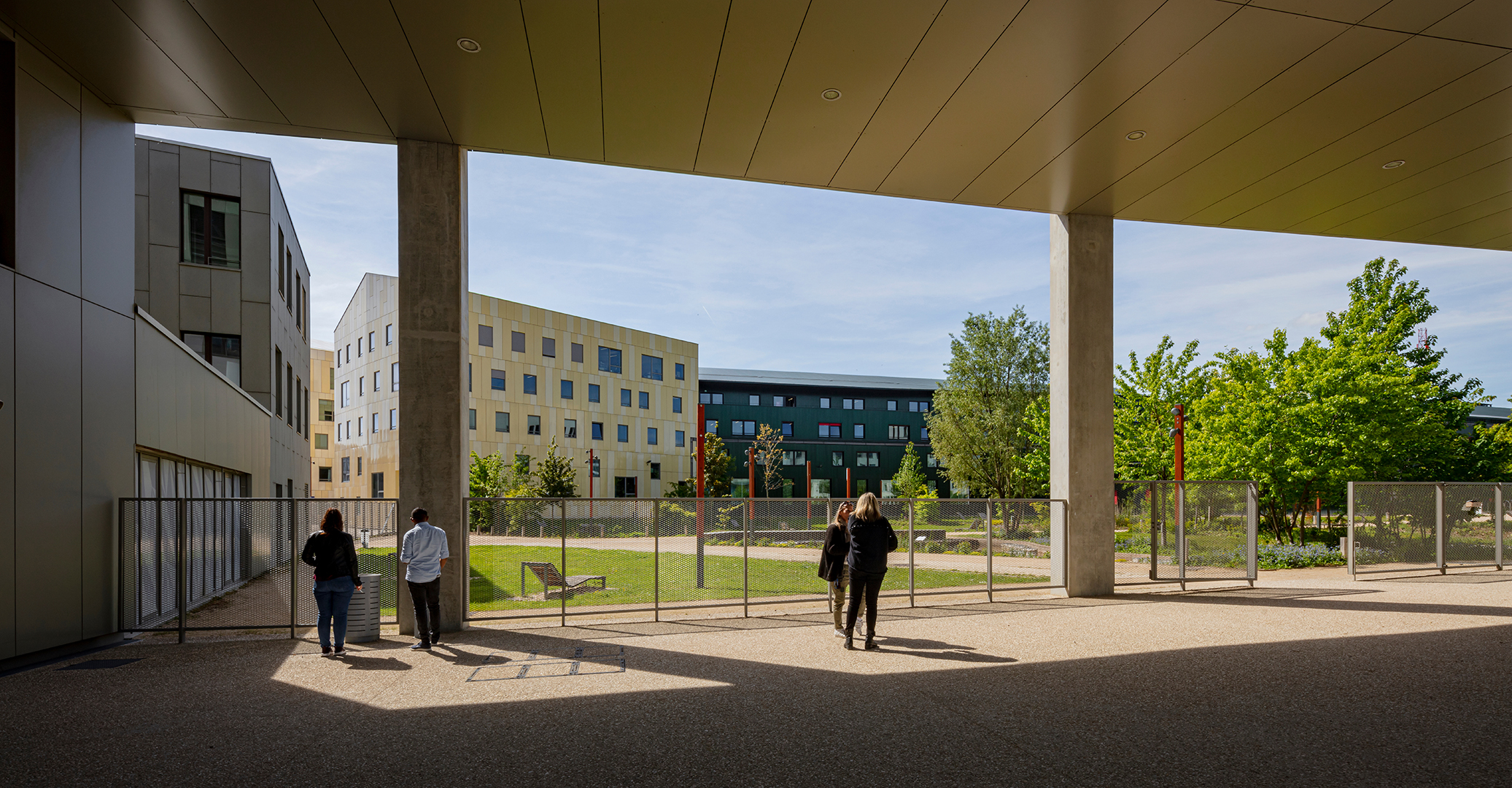 PROJECT TEAM
MANAGEMENT TEAM
Architect: ANMA
Landscape: Agence de Paysage Claire Alliod
All trades: Egis
HQE, facade: Elioth
Structure: Batiserf
Acoustic: Peutz & Associés
Lighting design: Agence Patrick Rimoux
COMPETITION
Hélène Galifer
Sophie-Laure Weill
ARCHITECTURAL STUDIES
Hélène Galifer

URBAN STUDIES
Sophie-Laure Weill