a district of economic renewal
The Union site is defined by its mission as a center of excellence in the field of image, by its ambition to become the first eco-district of the Lille metropolis and by its past linked to the development of the textile industry. which also leaves its mark on the future.
The CETI – European Center for Innovative Textiles – embodies the ambition of this new district to regain economic dynamism while being true to its history. the project is based on the urban fabric and the preserved elements of the industrial cathedrals which give this ensemble a singularity, a spirit of the place.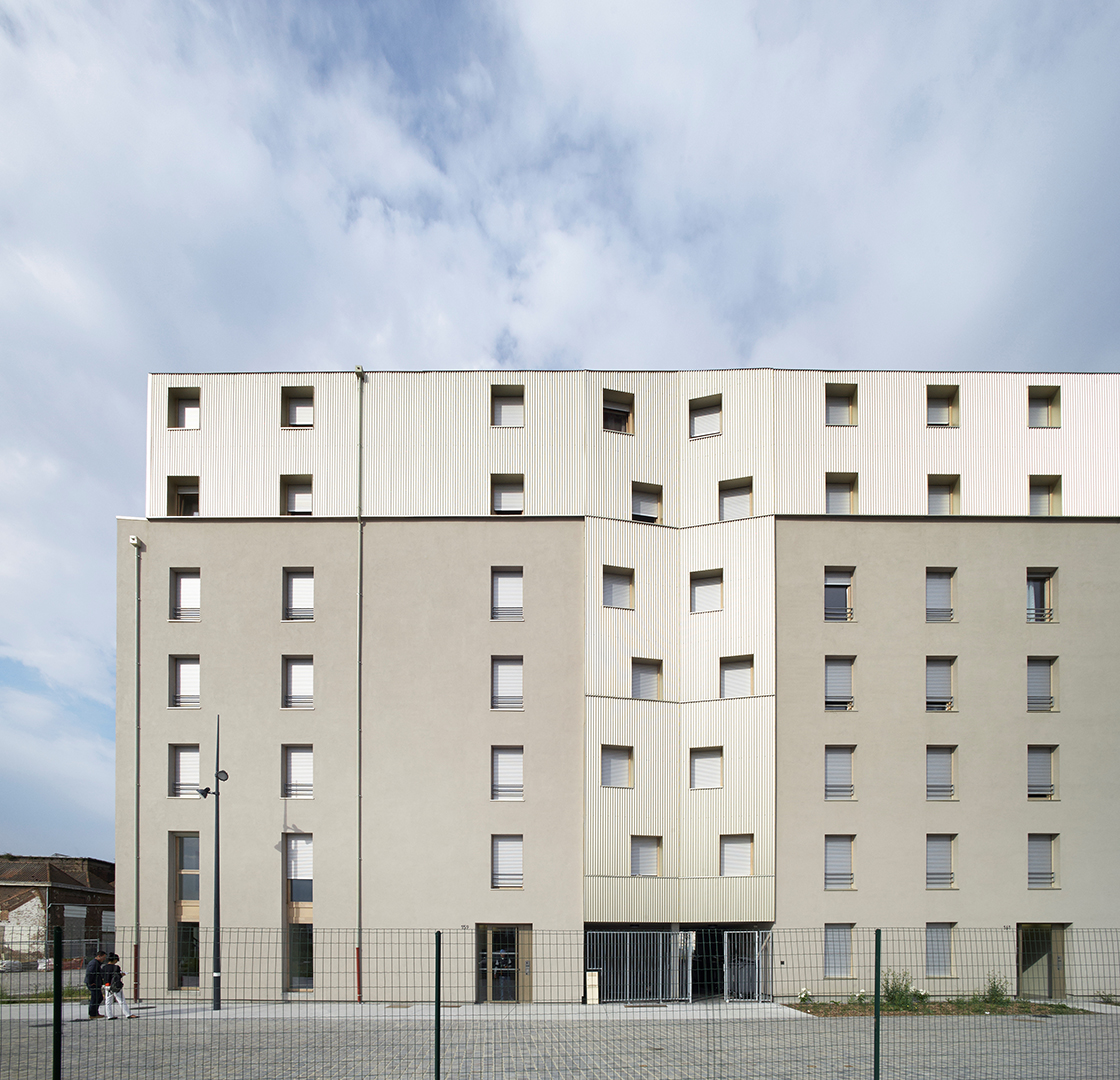 designed
as a staging
Designed as a stage setting, the building is designed in its volumes and perspectives in such a way as to create a spatial effect which gives the urban space a high quality. Special elements are added to the remarkable buildings of the Cours de la Tossée – the chimney of the boiler room and the textile factory – namely : a shared greenhouse in the upper levels, facing the fireplace, a prism-shaped volume – the offices – on the background in the axis of the courtyard, a large path of trees with a wooden decking, which gives the perspective of the course a frame and finally apartment buildings punctuated by variations in heights and colors.
This precise location of the built volumes in relation to the public space gives this district a strength and a certain poetry. Each part refers to the others, looking at each other, they highlight themselves in a real urban scenography.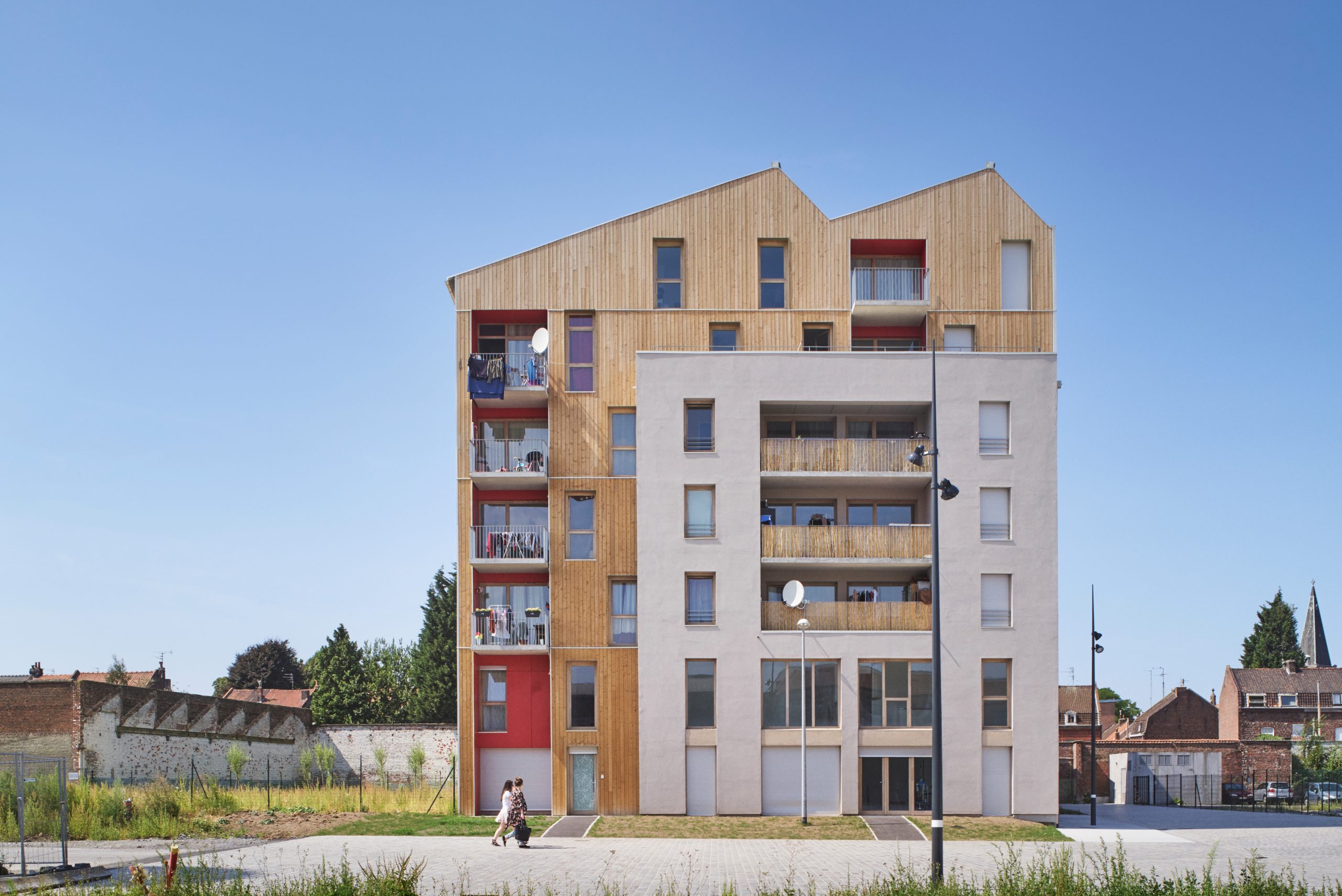 PROJECT TEAM
PROJECT MANAGEMENT
Architecte: ANMA
All trades, environment: Solener
Structure, economy: Projex
COMPETITION
Valérie Dubois
Olivier Delepine
RESEARCH
Olivier Clavarese
Olivier Delepine

CONSTRUCTION SITE
Jacqueline Lee
Kevin Viel
LANDSCAPE
Benjamin Schlit