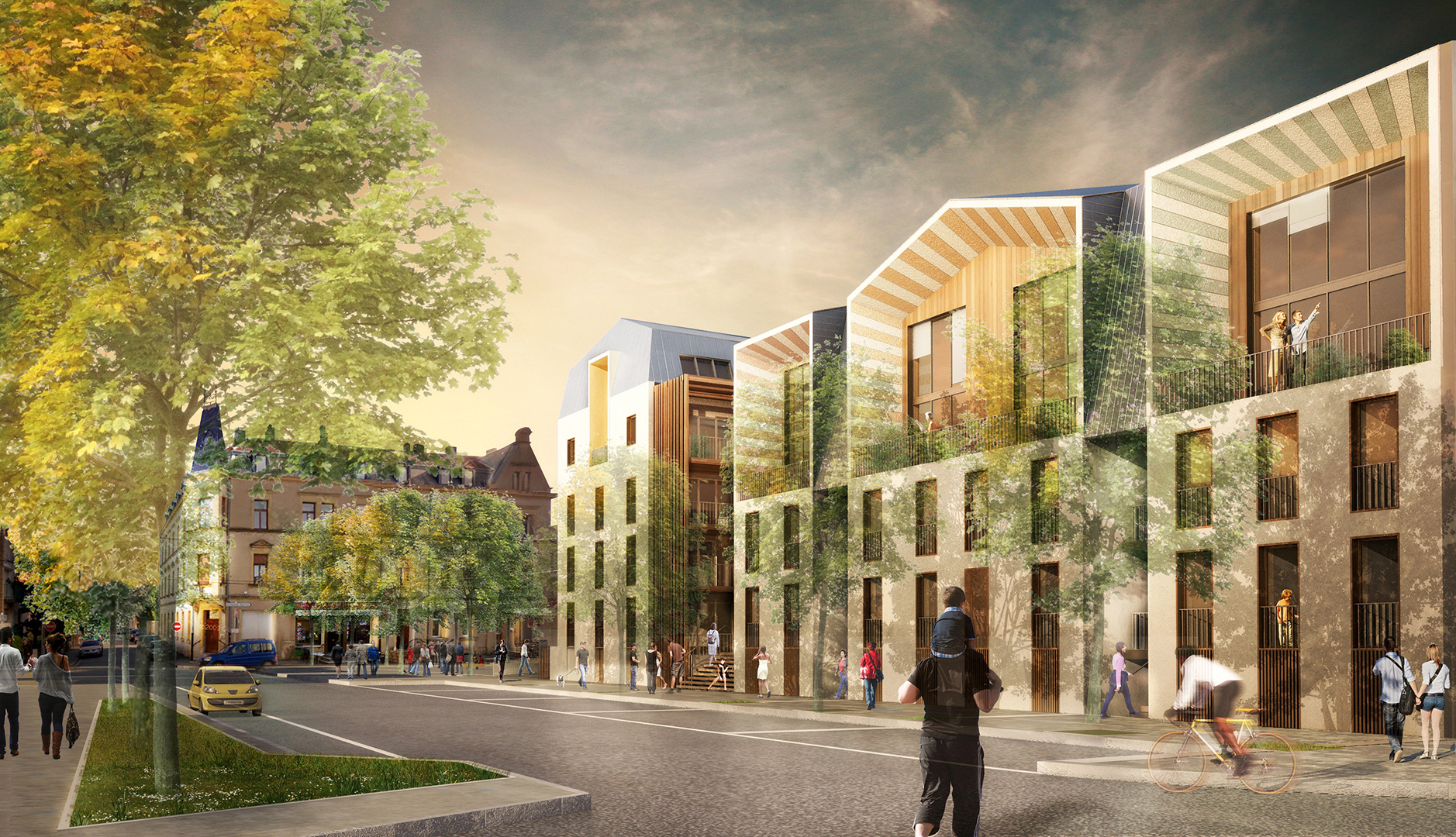 a mineral square
and a public garden
The new city center of Ban Saint Martin revolves around two major spaces: a graduated mineral square leading to facilities and a public garden located in the middle of the new housings. The proposed buildings take the templates of Metz houses, large pedimented houses, reinterpreting them in a contemporary way.
On the town side, the pedimented facades are cut by vertical rhythms. On the garden side, the facades are drawn from large wooden balconies which generate a rhythm of porticoes. The accommodations are double-sided with balcony areas – loggias as a direct extension of the living rooms. Comfortable, they offer a new way of living focusing on the benefits of access and views.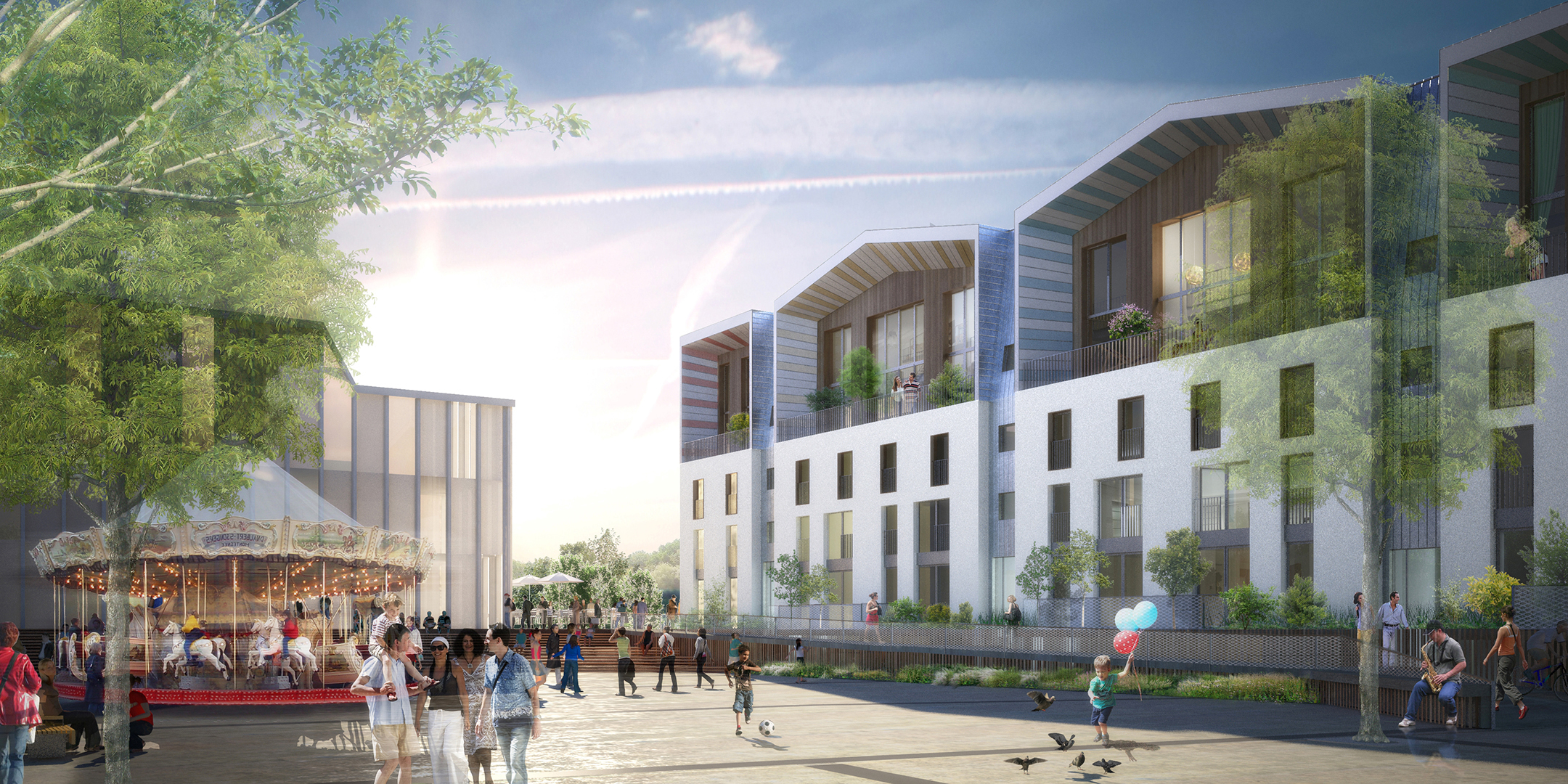 a built front
of structured voids
Located on the banks of the Moselle and near Mont Saint Martin, the town benefits from a privileged natural setting, one of the main holiday resorts in the Metz area. The new center of Ban Saint Martin is tailor-made from qualitative urban blocks and immediately connected with the public space.
The emphasis is on the articulation of the Place de la Liberté with the rest of its territory. An opening is created to the south of the Place, between the future facility and building B. It punctuates the built front in structured voids, adjusting full and empty between landscapes of different natures. A high platform organizes these spaces and opens up perspectives towards the strong elements of the landscape which are the banks of the Moselle and Mont Saint Quentin. The block is envisioned as a contemporary urban room with a processing unit.
a green treasure chest
at the heart of the block
There is no secondary facade overlooking the public space but a variation of specific treatments. The facades create a homogeneous entity which is based on the existing vocabulary by reinterpreting the language elements that the houses in Metz are. The heart of the block offers a protected green setting linked to the quality of the surrounding landscape and asserting the identity of the place.
The buildings are a succession of dense volumes delimited by openings. They therefore generate as many perspectives that punctuate the built front and allow porosities between public and private space. There is therefore no corner building, for a better quality of housing but also to extend the plans and perspectives between public and private spaces.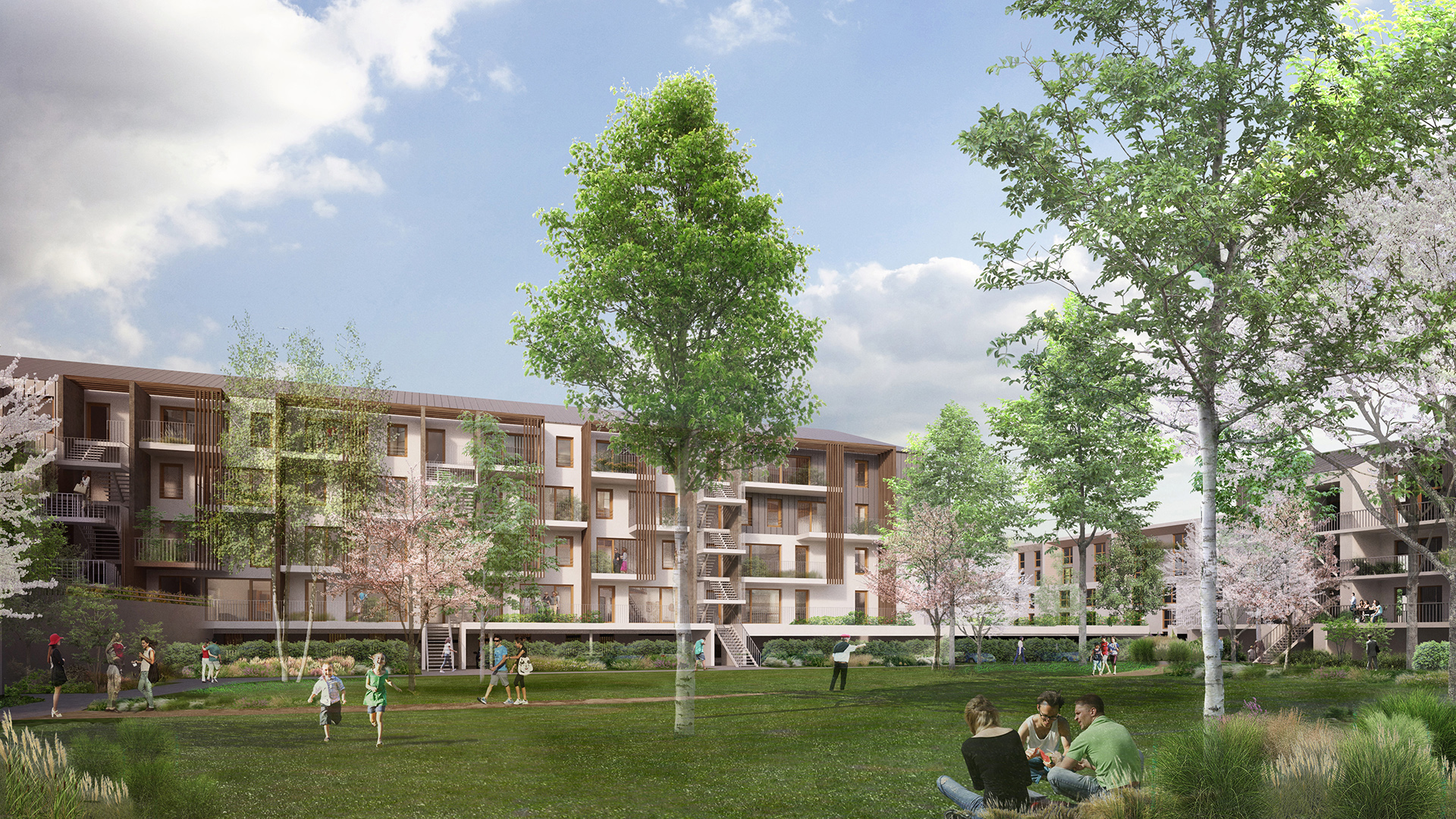 PROJECT TEAM
PROJECT MANAGER
Architect : ANMA
COMPETITION
Olivier Calvarese
Ronan Le Hyaric
RESEARCH
Olivier Calvarese
Romain Piveteau