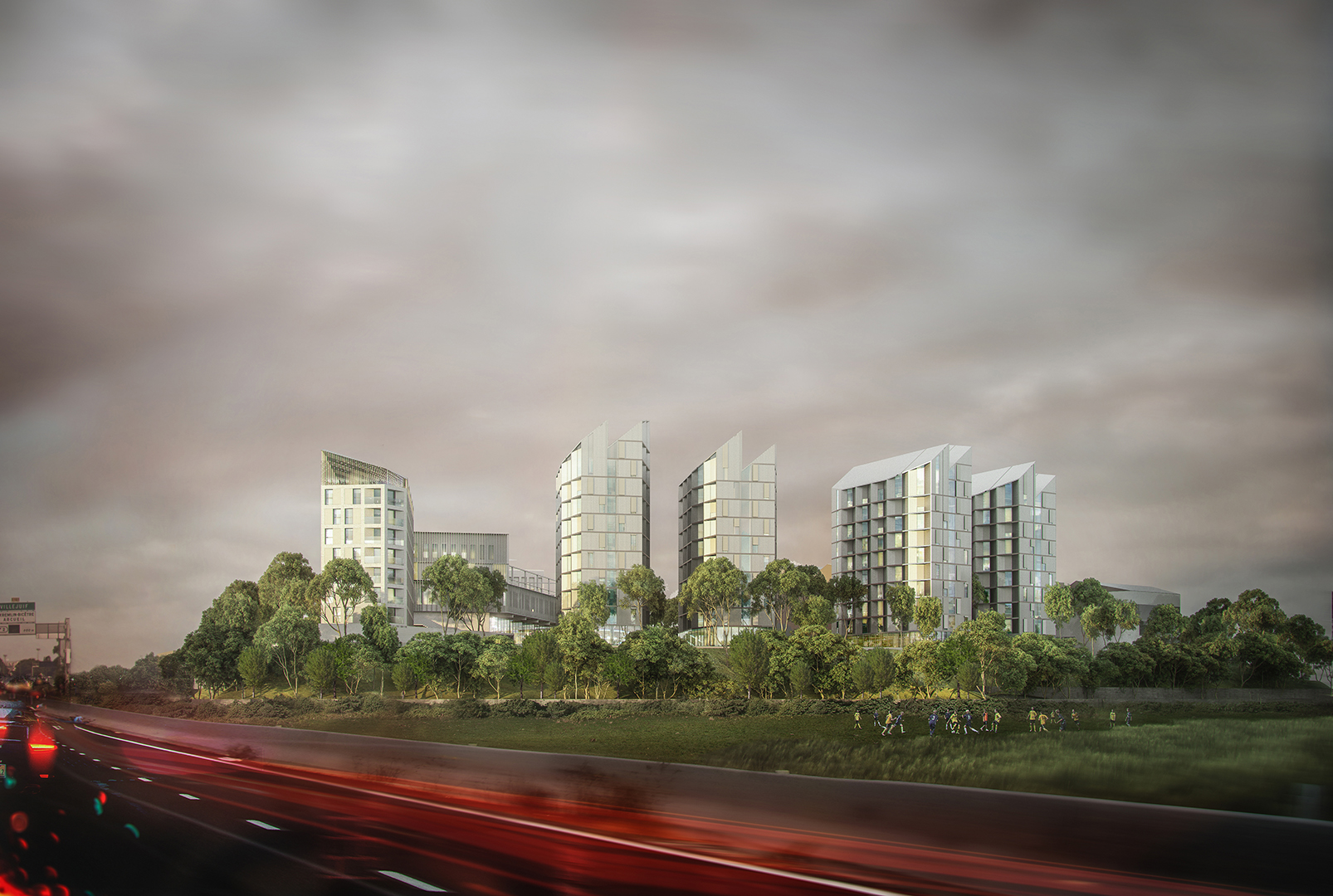 a viewpoint on
the vallée de la bièvre
The Fort de la Redoute des Hautes Bruyères is a fortification work built in 1870 on the highest point of Val-de-Marne to consolidate the defence of Paris. It now borders a vast departmental landscaped park, a place of curiosity, relaxation and recreation. From its promontory which 124m high on the edge of the Villejuif plateau, it offers a breathtaking view of the Bièvre valley and its aqueducts, but also of Paris and some of its highest constructions such as the Eiffel Tower, the Tour Montparnasse, the district of La Défense….
Over more than 3.5 hectares, the site is particularly attractive and offers an exceptional opportunity for urban, architectural and landscape rehabilitation. The project offers a new life, an entry into an innovative dynamic promoting social diversity, sharing, creativity, scientific excellence and sustainable development.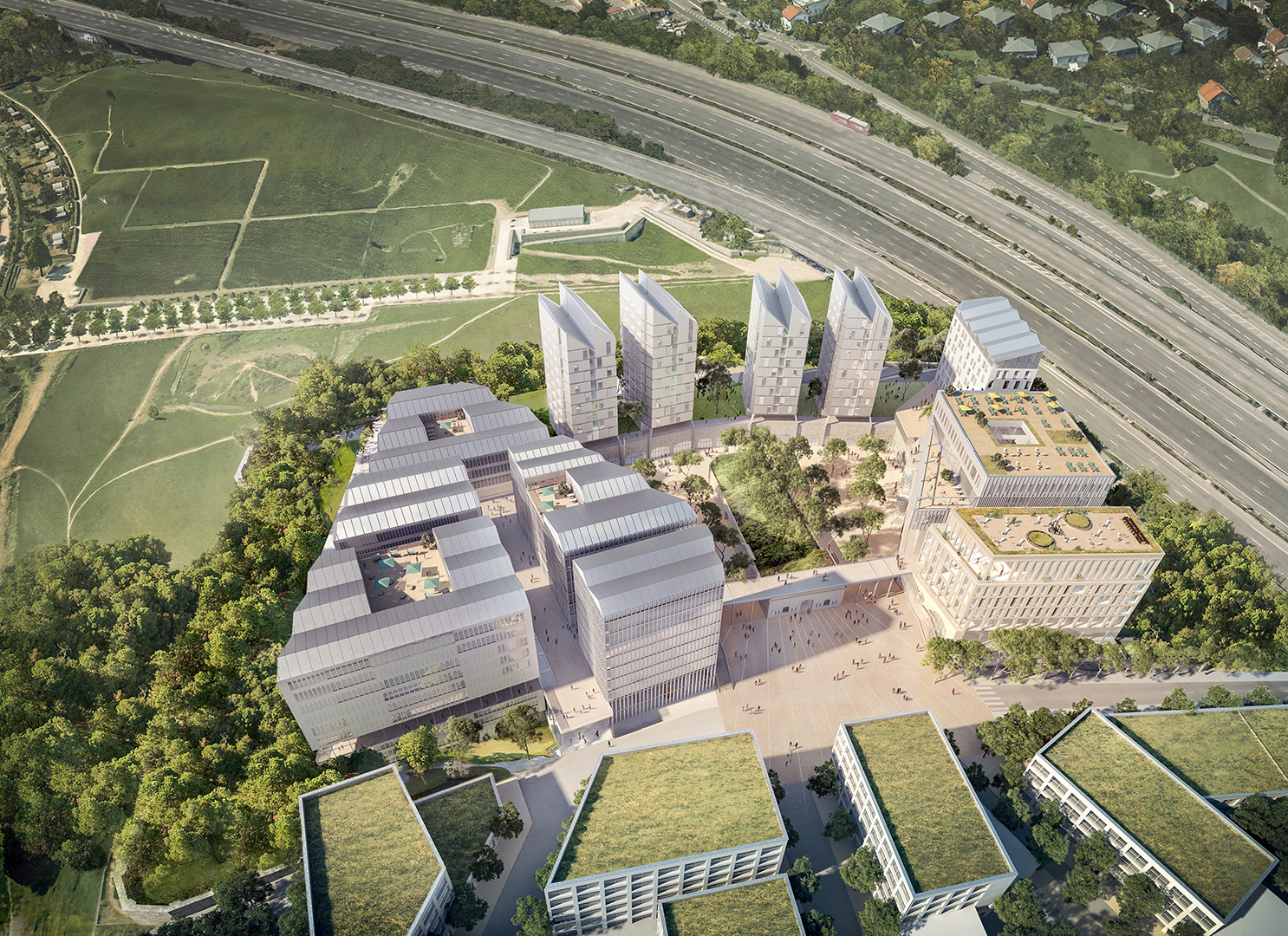 innovation
and well-being campus
A heritage entity fully anchored in the memory of Villejuif and the Parisian fortifications, the site presents its own identity that should be emphasized and transfigured. Its vaulted stone casemates, its tunnels of pierced defences, its escarps and counter-escarps, its moats, its caponiers, its guard house are all heritage elements that deserve to be rehabilitated.
A new contemporary spirit of places, alive and resolutely in tune with the times, is attached to the preserved built heritage. A project focused on innovation and well-being called Campus Horizons.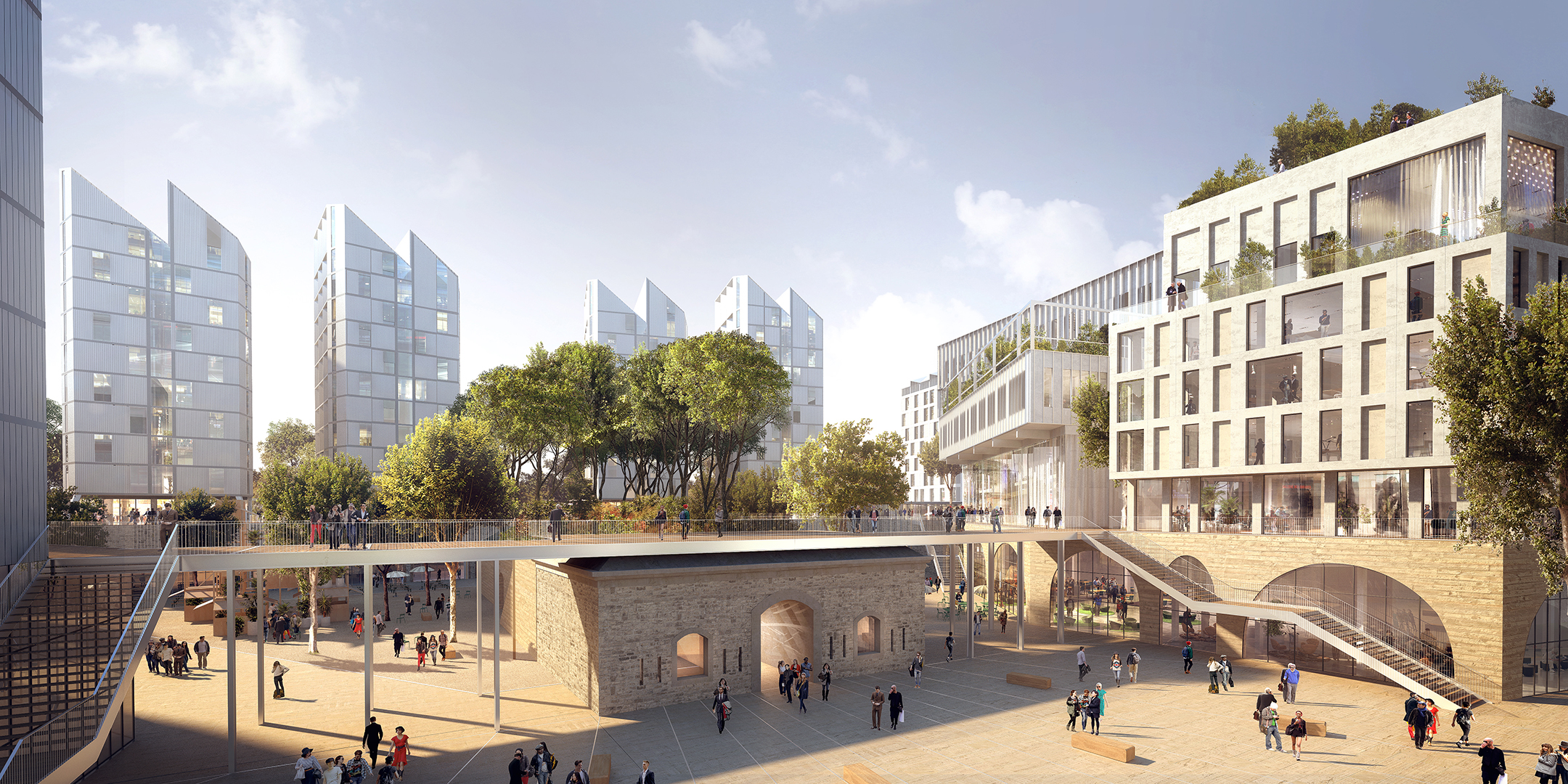 PROJECT TEAM
MANAGEMENT TEAM
Architect: ANMA
Landscape: Atelier Roberta
Structure, fluides: Egis
Environment: Elioth
COMPETITION
Romain Brochard
Clara Soufflet
RESEARCH
Philippine d'Avout
Francesca Mazzone
Laure Marait
Daniela Aviles