To live in front of the lake
at the Bois de Vincennes
The project takes place in a remarkable site facing Lake Saint-Mandé and the Bois de Vincennes. It offers all the qualities of the concept of nature in the city: distant views of the green lung of eastern Paris, immediate accessibility to the lake and its green theater, sports and leisure facilities, endless walks, a great hiking trail …
At the same time, the site is less than 10 minutes on foot from the heart of the city of Saint-Mandé and close to the metro which allows you to reach the center of Paris in 30 minutes.
Because of its urban and landscaped situation, the site offers an ideal living environment for the 120 new families who will come to settle and live in this privileged place.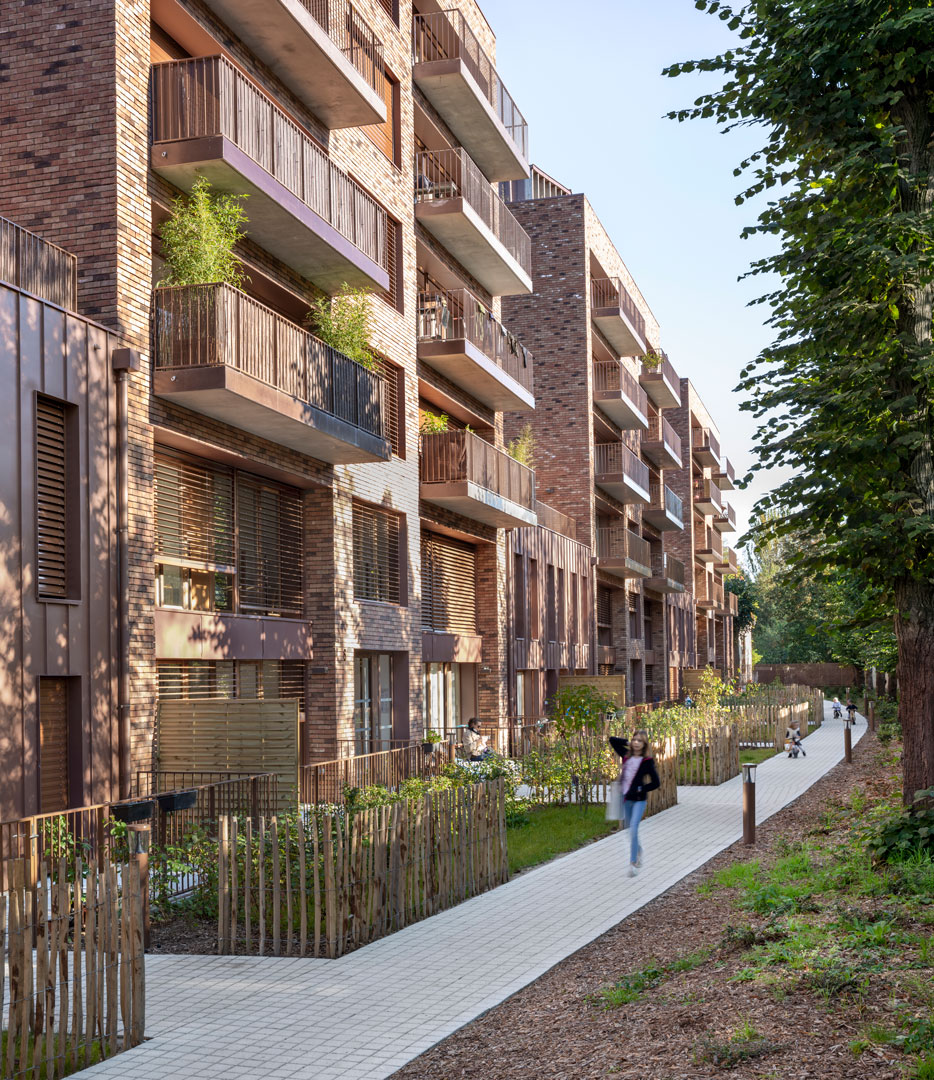 indented
for the benefit of the landscape
The project fits discreetly into the existing plant context yet assuming a sober and contemporary architecture. The residential buildings are set back from the property line so as to maintain the alignment of trees along the inner wall of Begin Hospital.
This positioning on the plot highlights a succession of filters from the Route de la Tourelle favoring the integration of the project into its context: the listed wooded area in the foreground, with its large trees, the Alphand fence line drawing the limit between Paris and Saint Mandé, the non-aedificandi wooded area and the surrounding wall of the hospital, then finally the line of trees along this stone wall. The buildings being recessed provide a qualitative landscaping, a real planted walk featuring its different landscape layers.

cutout silhouettes
from the peaks
The built-in tiling alternates high volumes in R + 5 + attic and low volumes in R + 2. These low volumes, not exceeding the preserved trees canopy, offer an airy built layout. From the Saint Mandé lake, the project thus draws a cut-out silhouette emerging in the background of a rich and complex plant foliage made up of the various landscape filters listed above.
The airy arrangement of the volumes makes it possible to provide transparency from the hospital to the Bois de Vincennes so as to avoid creating a continuous screen. From the existing hospital buildings, views are thus also preserved on the vegetal framework of the wood.
This plot layout favors the orientations facing south and views of the woods and the lake for a maximum of accommodation. All of the main accesses to the halls of the accommodation are organized around the planted promenade, allowing residents to enjoy a unique natural living environment in their daily whereabouts.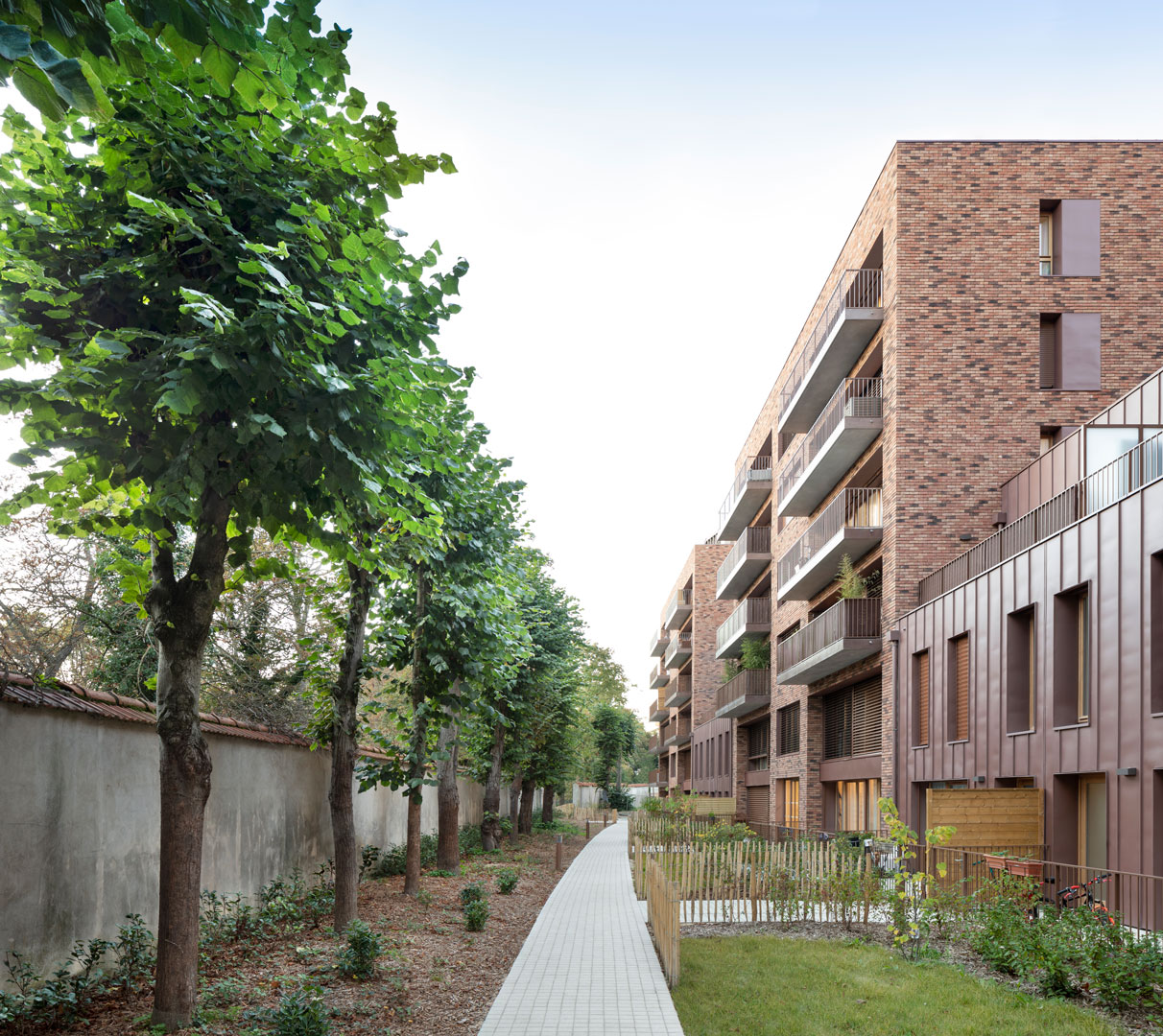 PROJECT TEAM
PROJECT MANAGER
Architect : ANMA
TCE : BITP
COMPETITION
Olivier Calvarese
Mickael Papin
RESEARCH
Olivier Calvarese
CONSTRUCTION SITE
Roland Rettori
Robin Perrault