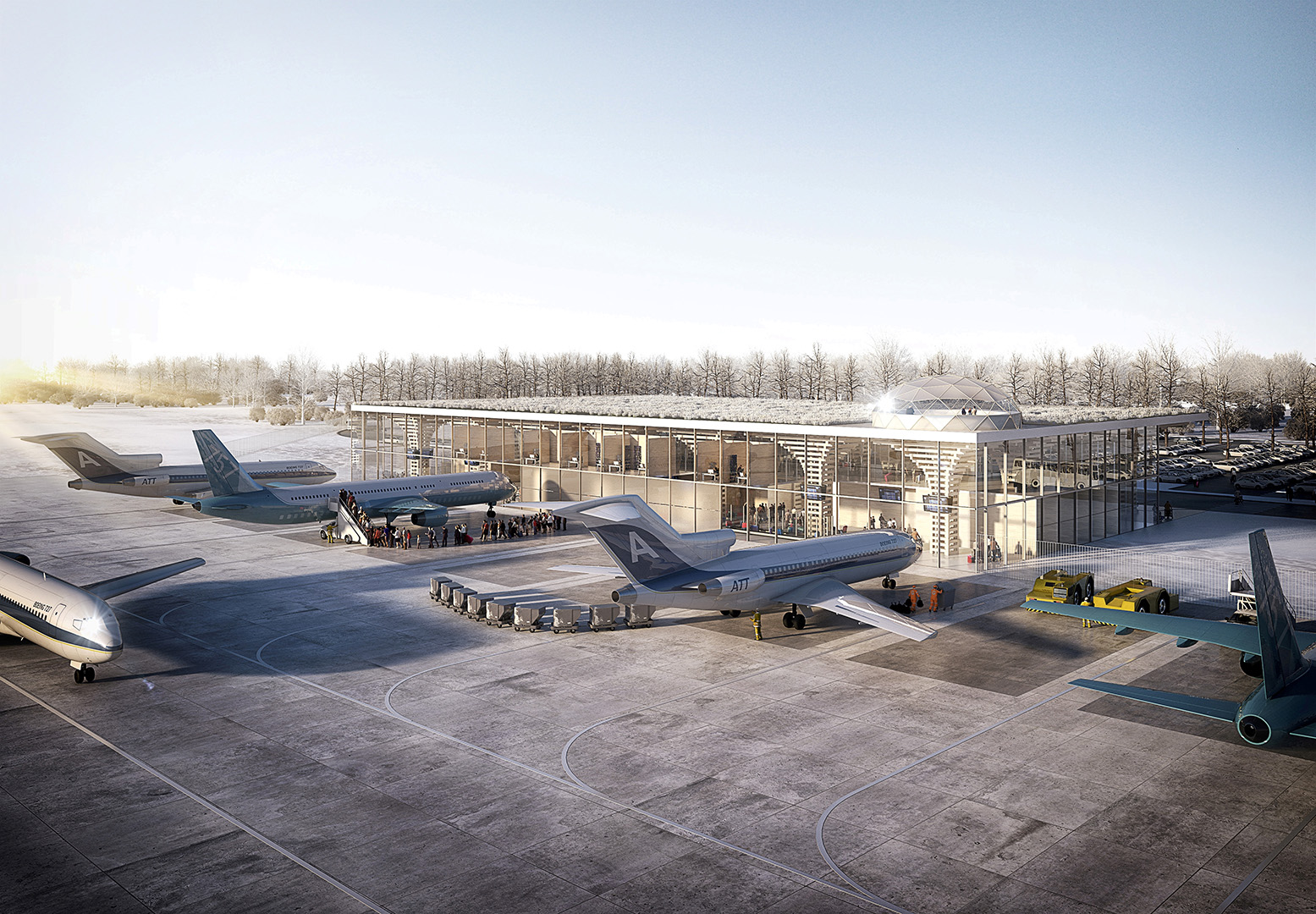 THE IDENTITY OF NATURE
While large airports are often "bubbles" isolated from their context and landscape, small airports, such as Zsymany Airport, tend to develop their own specificity in relation to the territory in which they are located.
Unlike these "non-places", atypical spaces indifferent to geography, economy and local history, we sought in the Szymany Airport project a strong relationship with the character of this place, distinguished by the natural landscape's strong identity.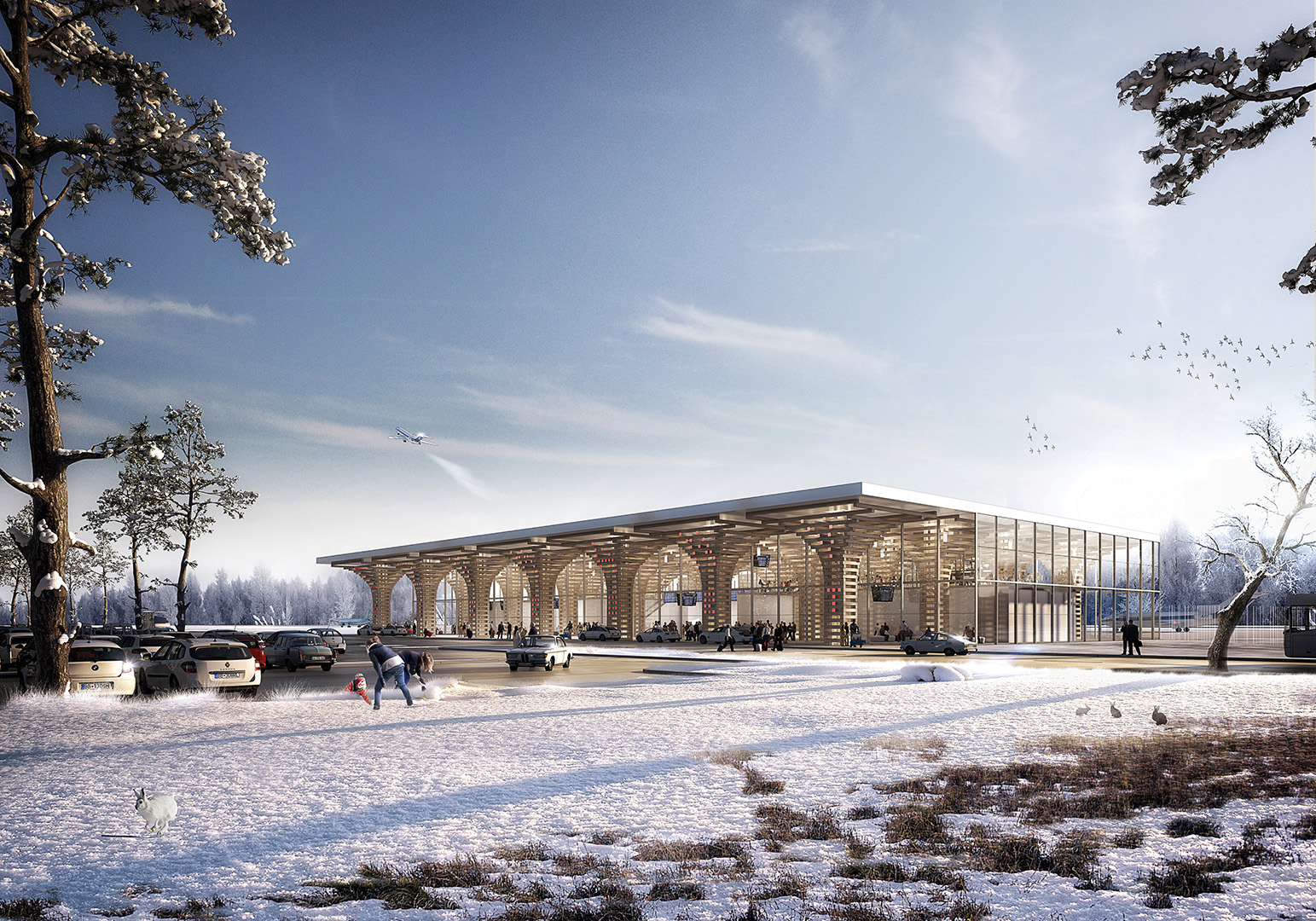 A CONNECTION TO WOOD
The tree-like structure, built of assembled wood, defines the structuring image of the new airport. A long-distance link is established with the Puszcza Napiwodzko-Ramudzka forest.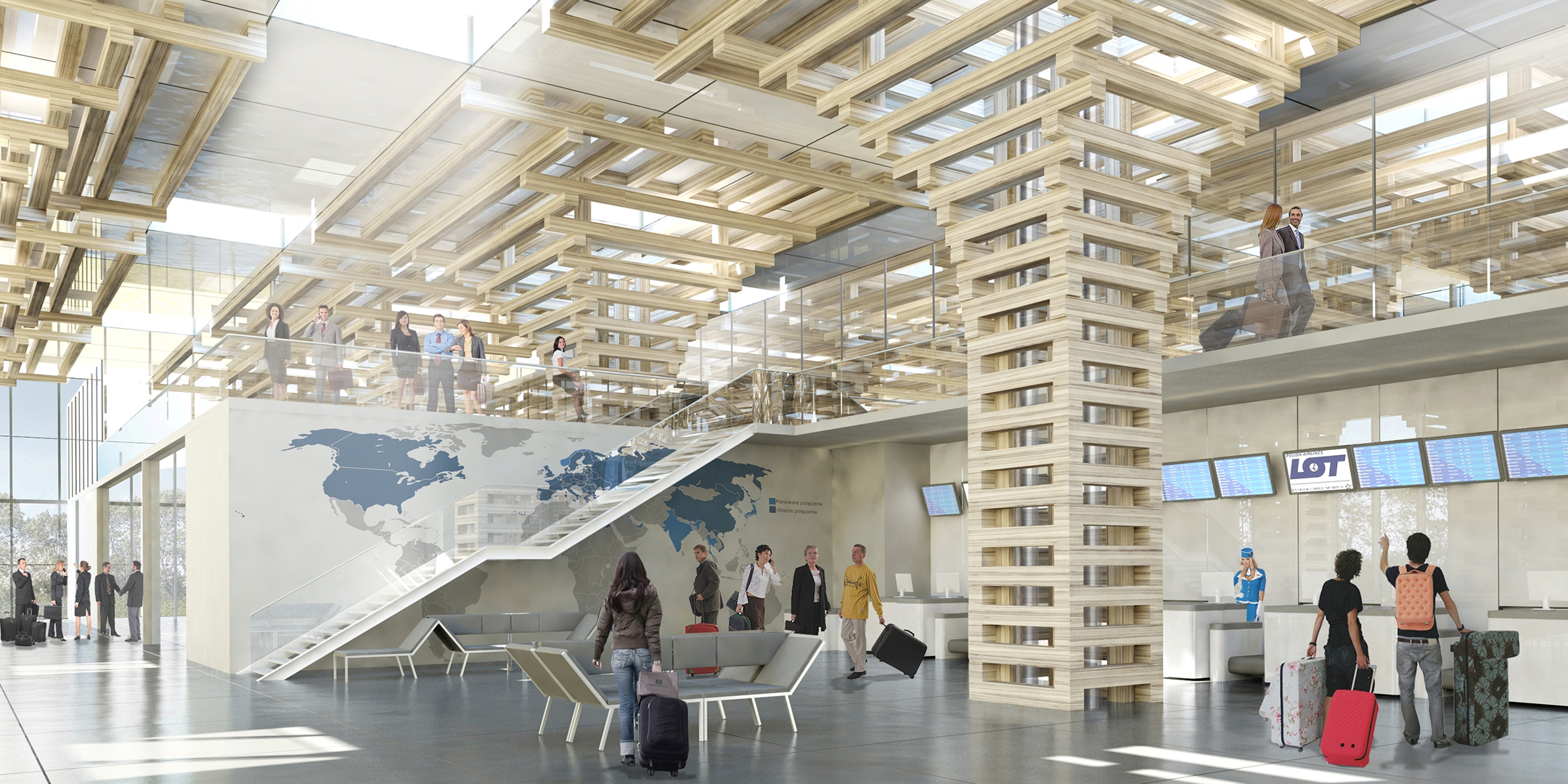 PROJECT TEAM
PROJECT MANAGER
Architect : ANMA
COMPETITION
Alice Perugini, Elsa Briot, Philippine d'Avout, Oliver Bucks, Agnieszka M. Majewska