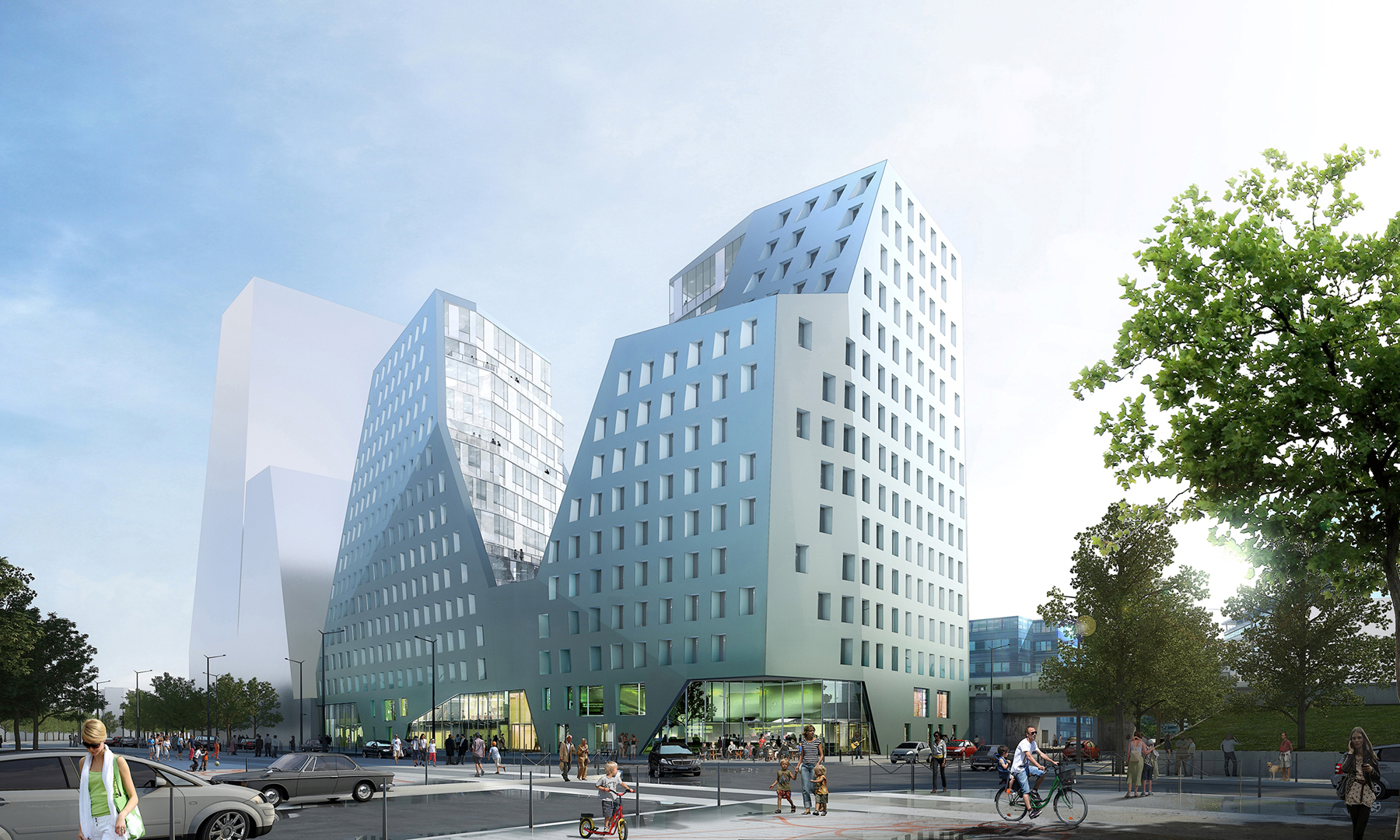 outside folding
direct views
The SKY 56 office building in Lyon Part-Dieu is hybrid. Pleated shell on the outside, luminous crystal on the inside, it combines two contrasting architectural writings that complement each other usefully. The shell acoustically protects the railway tracks and thermally insulates the building. The crystalline notch catches light from all sides and gives views into the distance to the whole office.
The building has two heads, almost identical, resulting from the folding of the outer mantle. They are placed diagonally on the plot in order to preserve direct views of the sky and the horizon, and their carving forms an atypical cut-out silhouette, the perception of which changes depending on the point of view. At the crossroads of Félix-Faure and Mouton-Duvernet streets, the building marks the entrance to the new Part-Dieu district, made of height and skylines.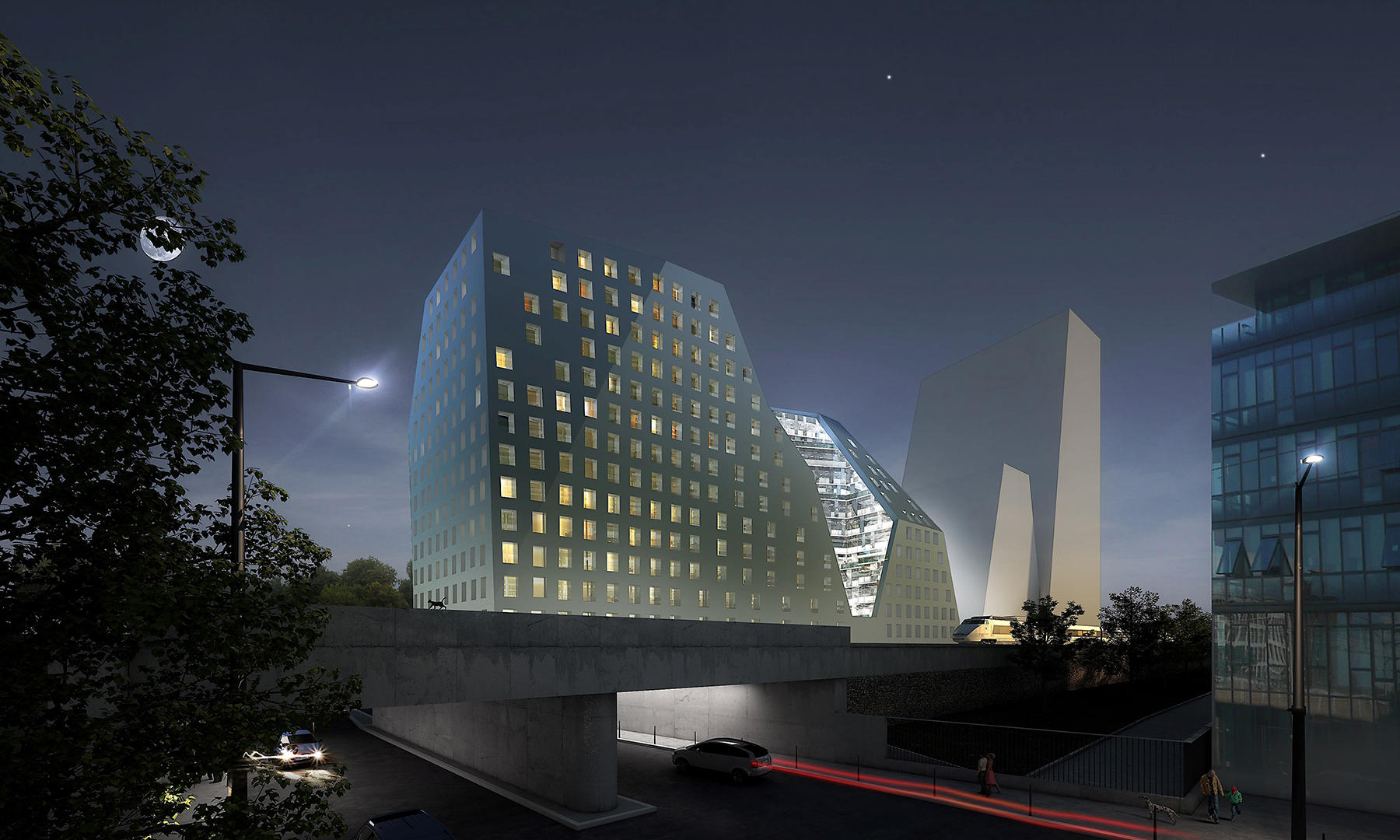 a breathing gap
In the center of the plot, tiered terraces form a dynamic heart for all the offices. This notch, protected from noise, the sun and direct views, offers users a space for breathing and light. At the lower level, a garden is planted with ferns, shrubs and mosses. From there, the vegetation migrates on stepped terraces which animate the faces of the crystal.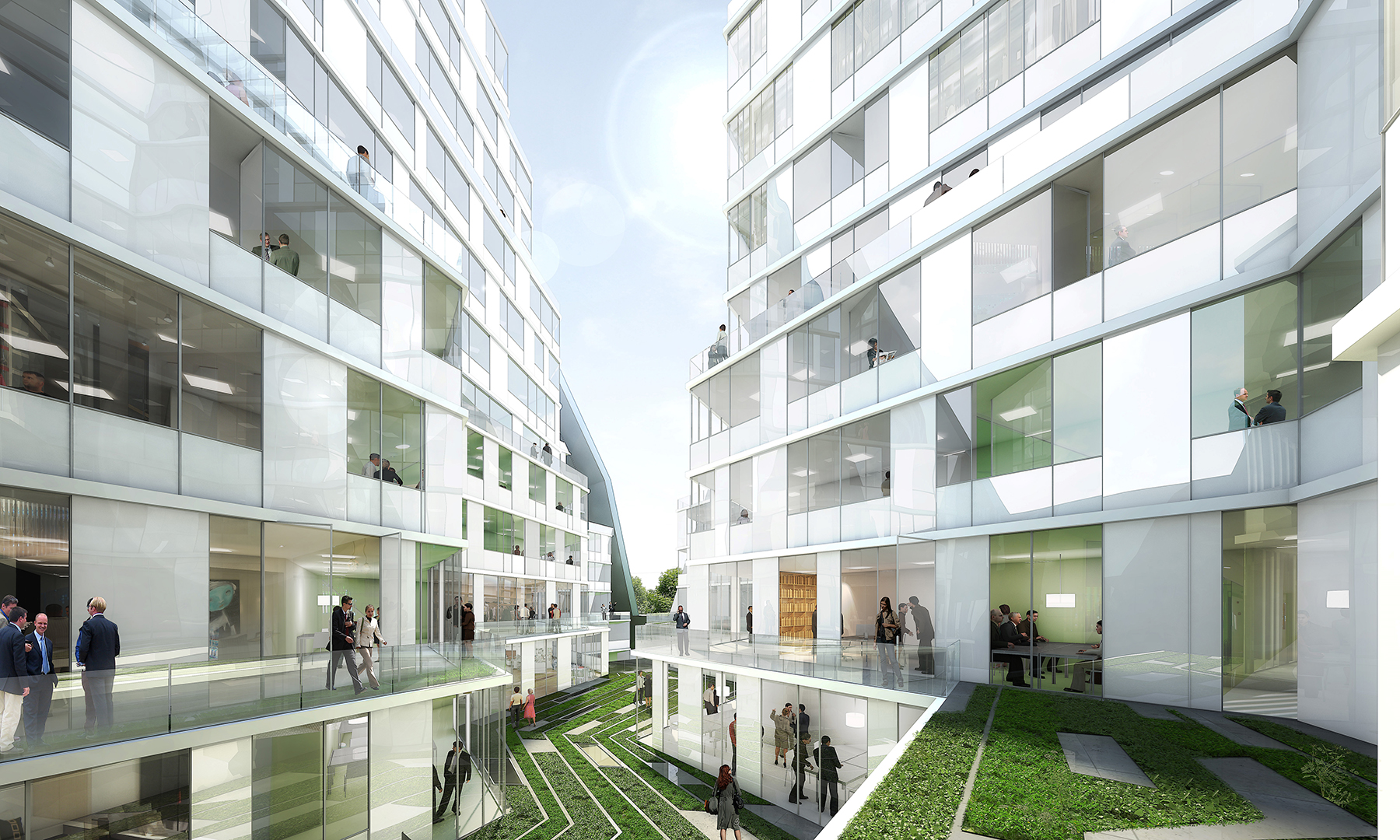 PROJECT TEAM
MANAGEMENT TEAM
Architect: ANMA
Associated architect: Soho Aurea
Environment: Elioth
COMPETITION
Hélène Galifer
Virginie Mira
Alice Perugini
David Cote
Maxime Jansens
Henri Bony
Yann Occre (landscape)

ARTIST
David Saltiel