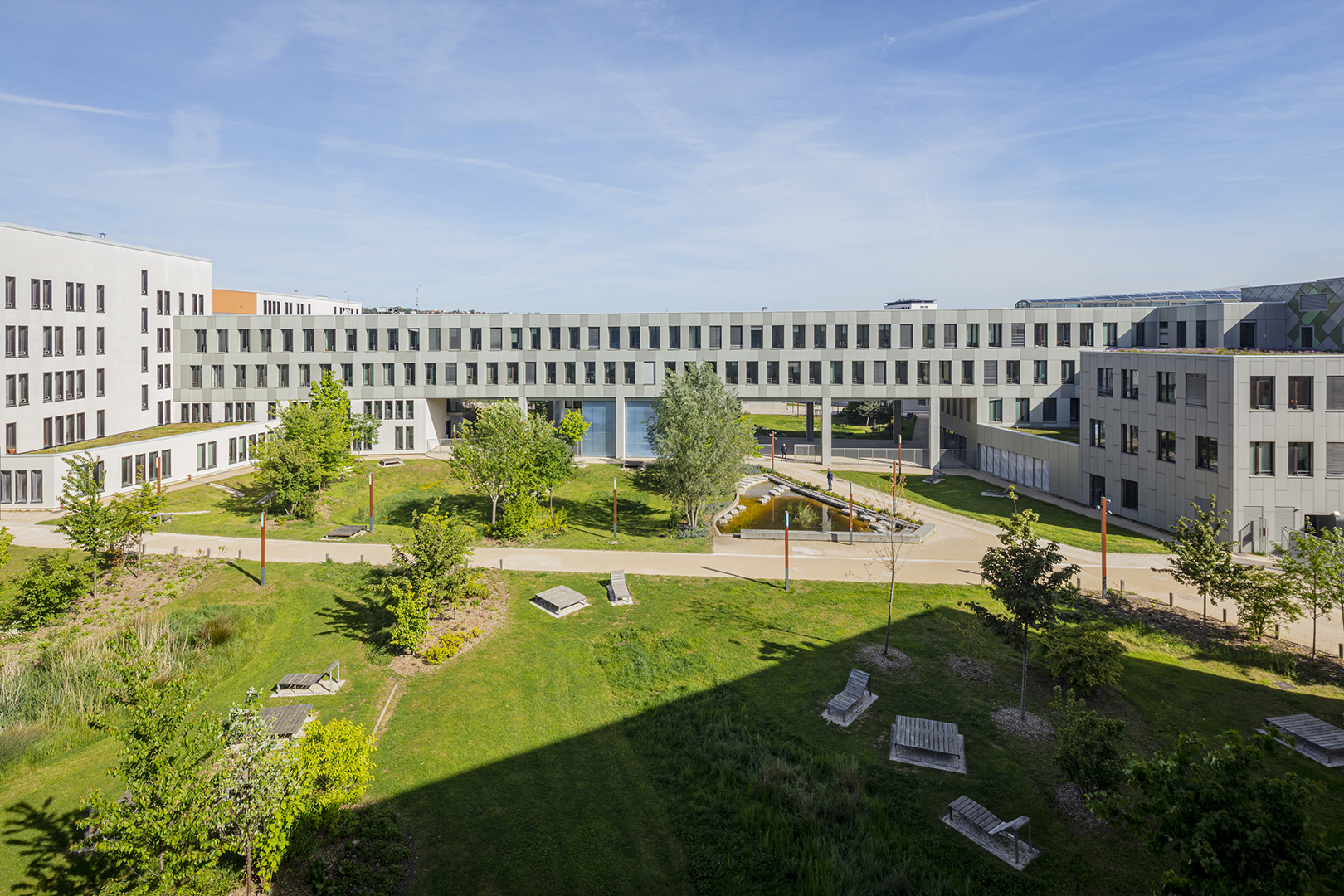 interactionRESEARCH
Education
The École Nationale Supérieure des Mines de Nancy is a large general school with the objective of training creative and humanist engineers: open to the world, they lead complex projects in interdisciplinary and intercultural teams.
Its premises must guarantee both flexibility allowing adaptation to technical developments and fundamental interaction between research and teaching. The architectural standpoint then proposes a partition of the school into three flexible entities, one could easily recognize and that are united in the same whole.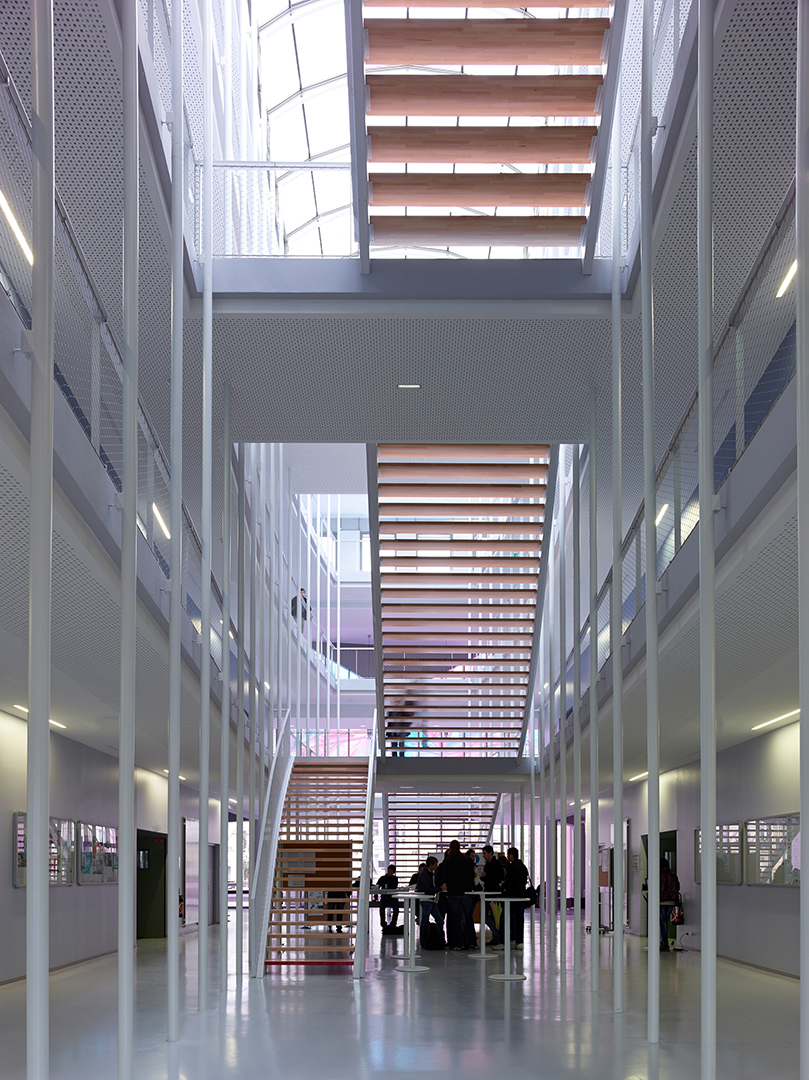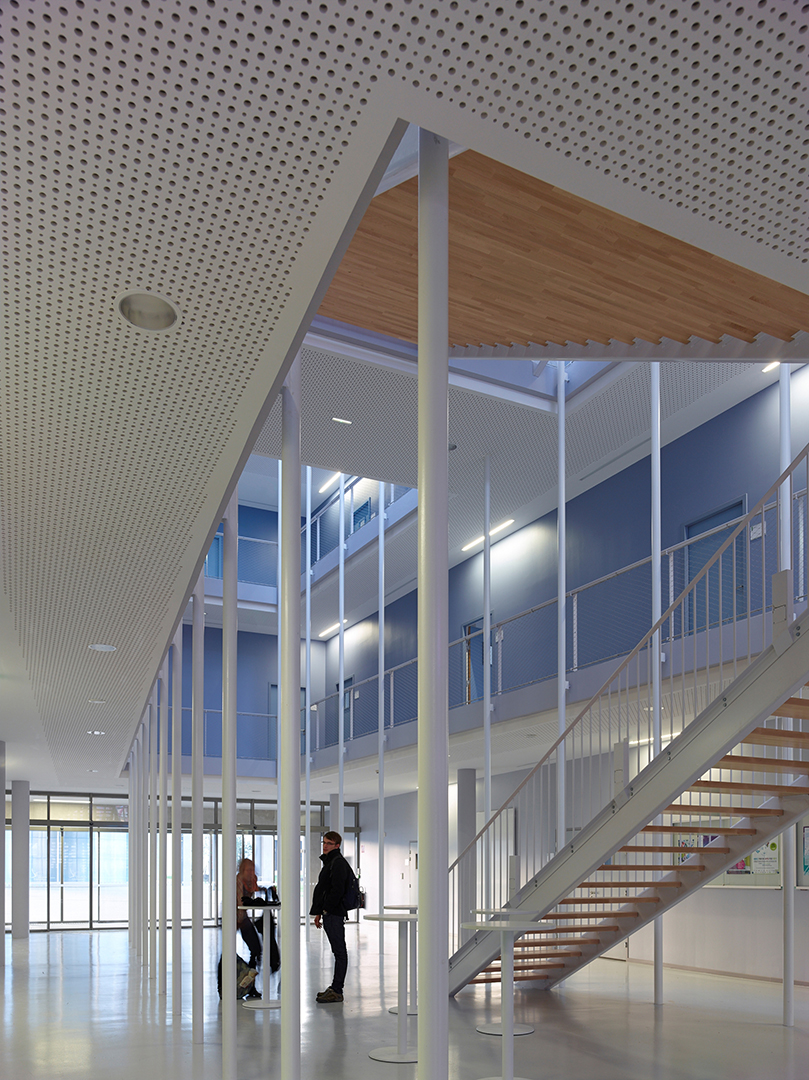 connected to
the artem gallery
The "beacon" house is connected to the Artem gallery and signals the main entrance to the school. It interacts with the surrounding buildings by echoing their sizes and is distinguished by its contemporary architecture: a volume clad in enamelled steel covering the insulation from the outside.
It houses the reception areas, general services, tiered rooms as well as the lobby, directly linked to the gallery.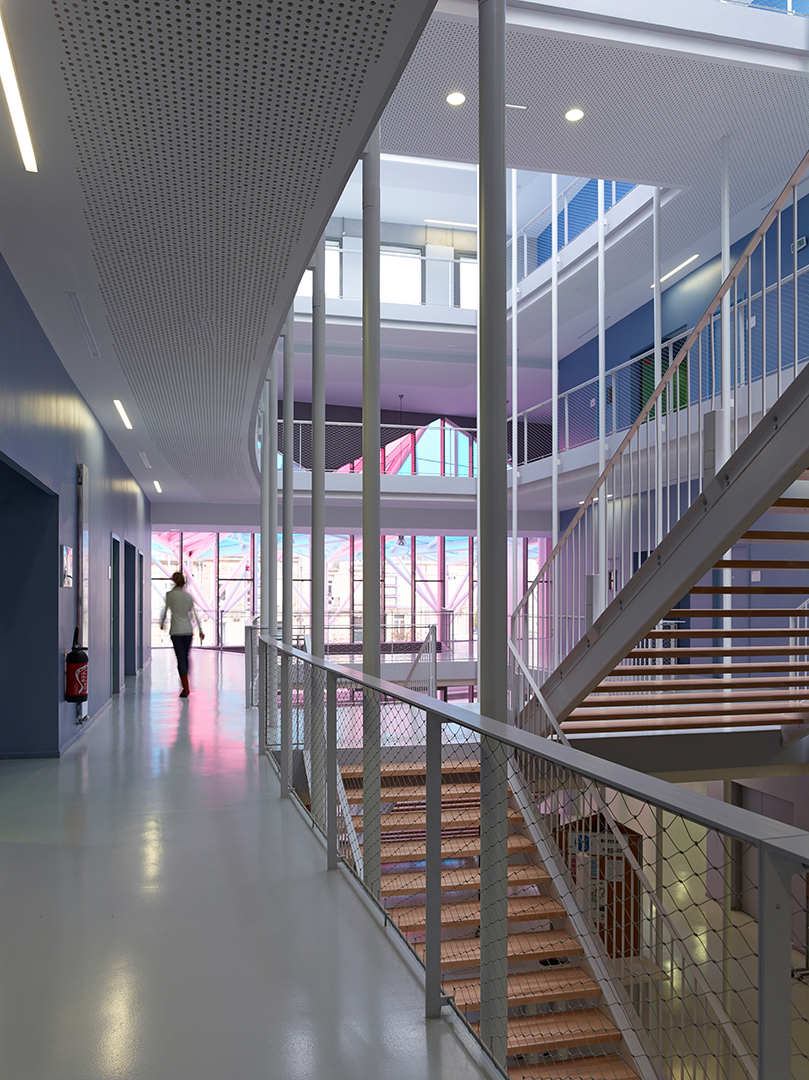 a walkway
crossing the park

The garden building accommodates all the teaching and research teaching. It is designed as a simple and functional building. Avec un système poteaux-dalles alvéolaires, il offre un espace sur plan libre très flexible. The facades are designed as a full veil, pierced by openings of all heights arranged in a checkerboard pattern. Partly on stilts, it emerges like a walkway crossing the park, thus making room for student movements from one planted courtyard to another.
The students' home is the only element in contact with the ground. Its wired glass facade is deliberately offset with the rest of the building.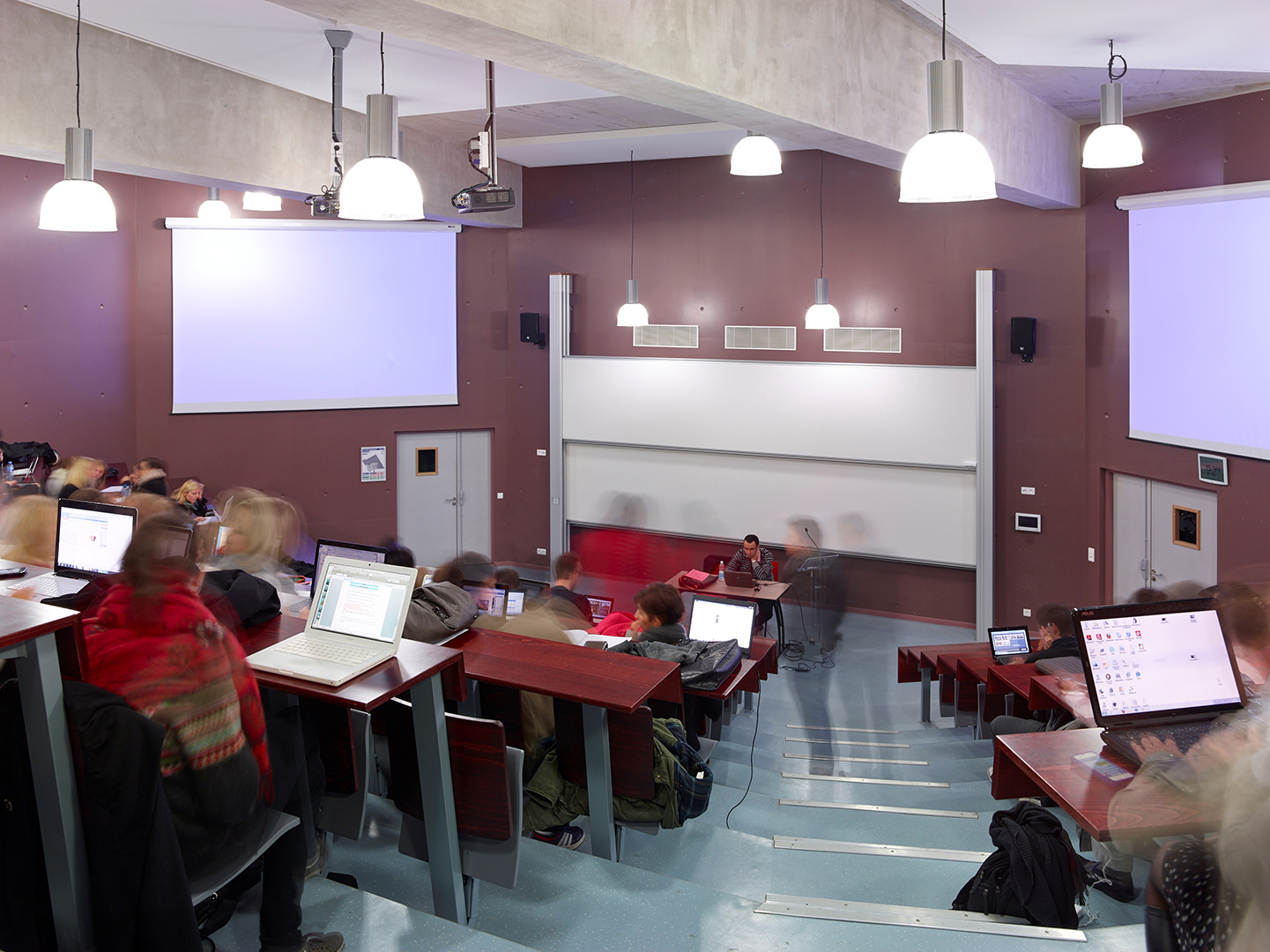 PROJECT TEAM
MANAGEMENT TEAM
Architect: ANMA
Landscape: Agence de Paysagiste Claire Alliod
All trades: Egis
HQE, facade: Elioth
Structure: Batiserf
Acoustic: Peutz & Associés
Light design: Patrick Rimoux
COMPETITION
Hélène Galifer
RESEARCH
Sophie-Laure Weill
CONSTRUCTION SITE
Etienne Challet-Hayard
Guillaume Ribay
Florian Chazeau