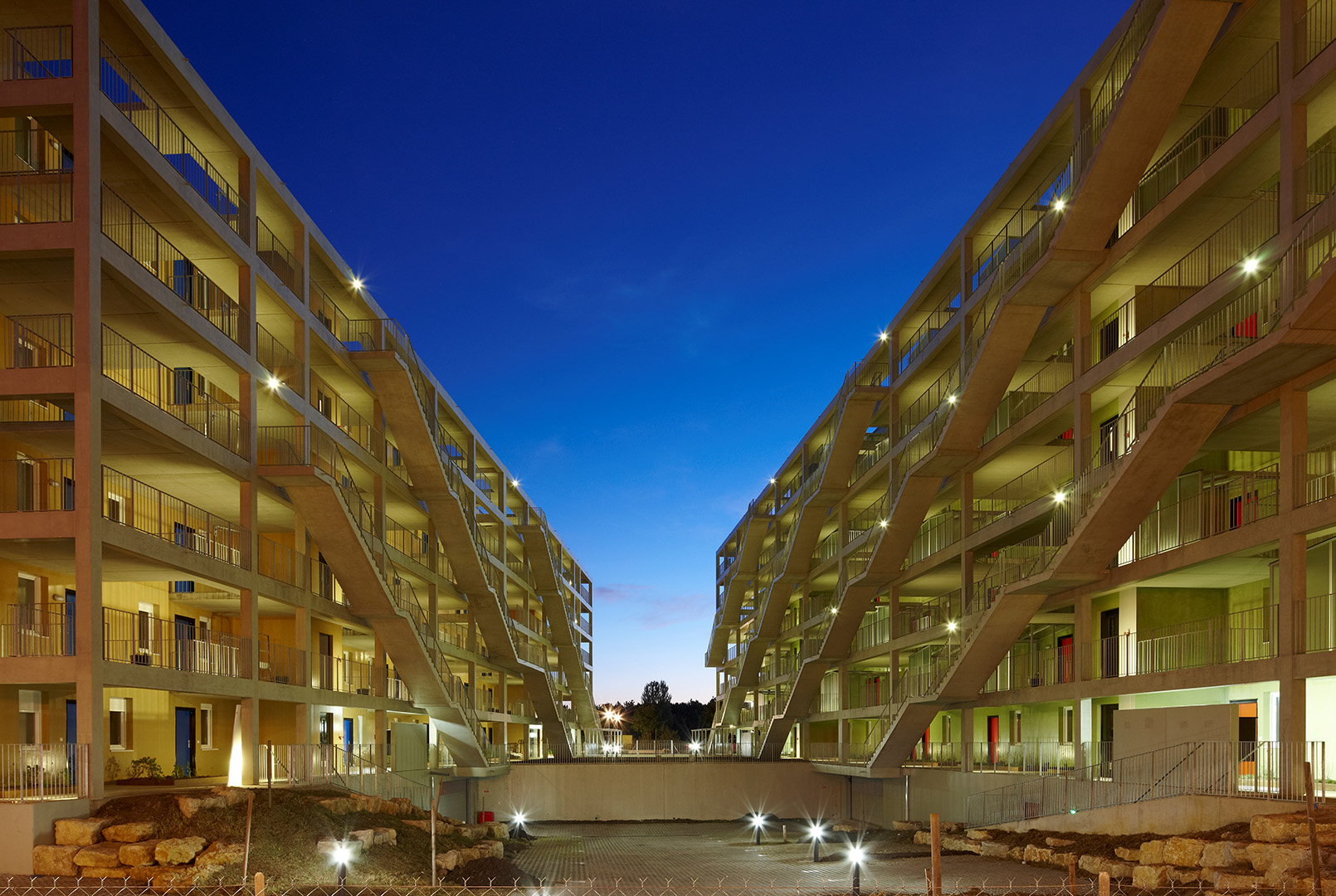 economical lightness
The apartment buildings on the Haye plateau for the OPAC (public planning and construction office) in Nancy are economically designed.
From a simple pole-beam structure shaping the car park frame, three living spaces implemented together offer a new way of living: the interior living space, well-insulated and always crossing housing, an inter-climatic space winter garden and a planted area for gardening or decoration.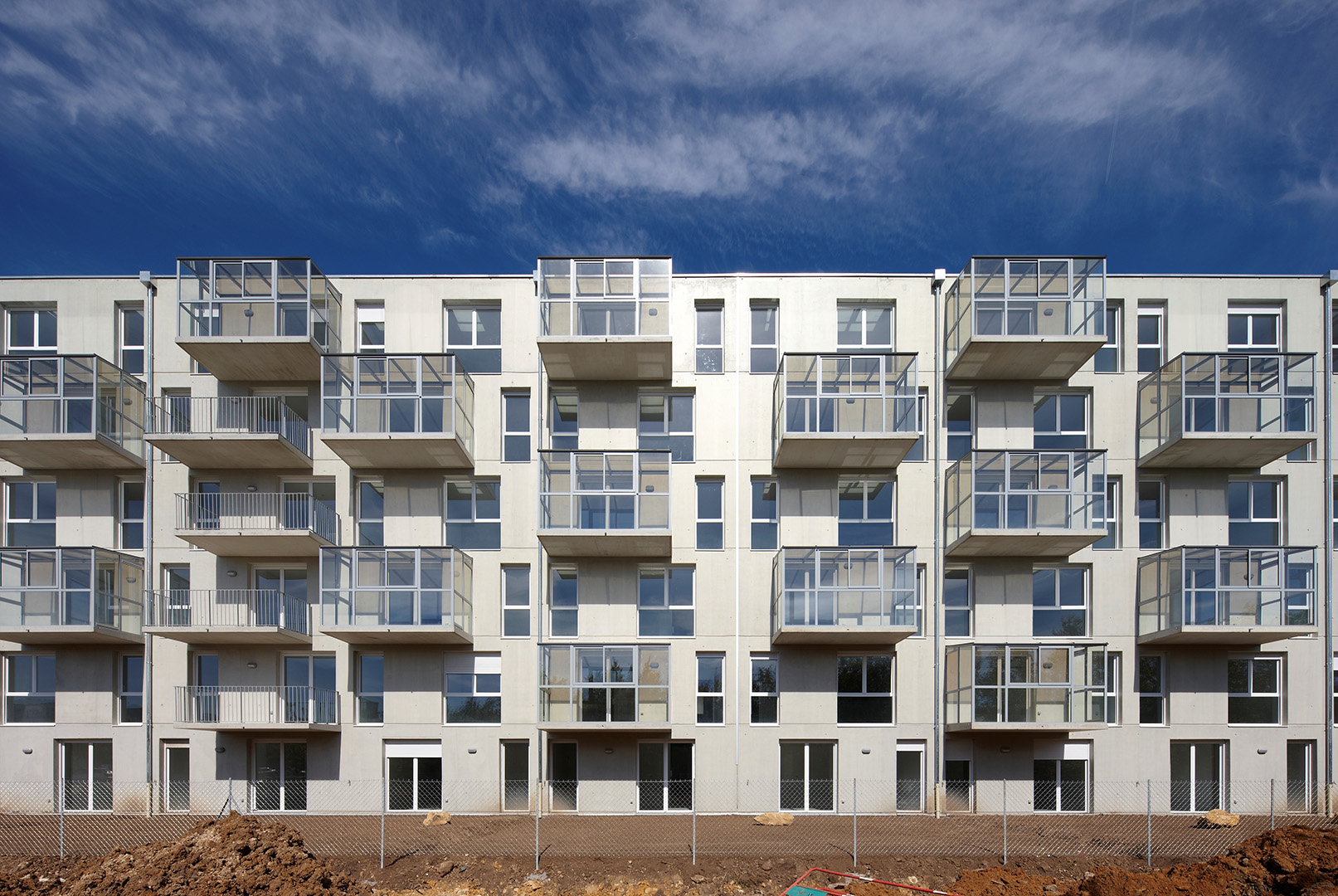 high quality of use
Each accommodation has these three elements, each time arranged differently depending on the size of the apartment and its orientation. All the accommodations are accessible by a wide passageway, set off from the facade and punctuated by verandas and vegetable gardens.
The two buildings are separated by a garden open to residents and a mineral courtyard distributing all services: entrance hall, letterboxes, bicycle parking, strollers room, etc.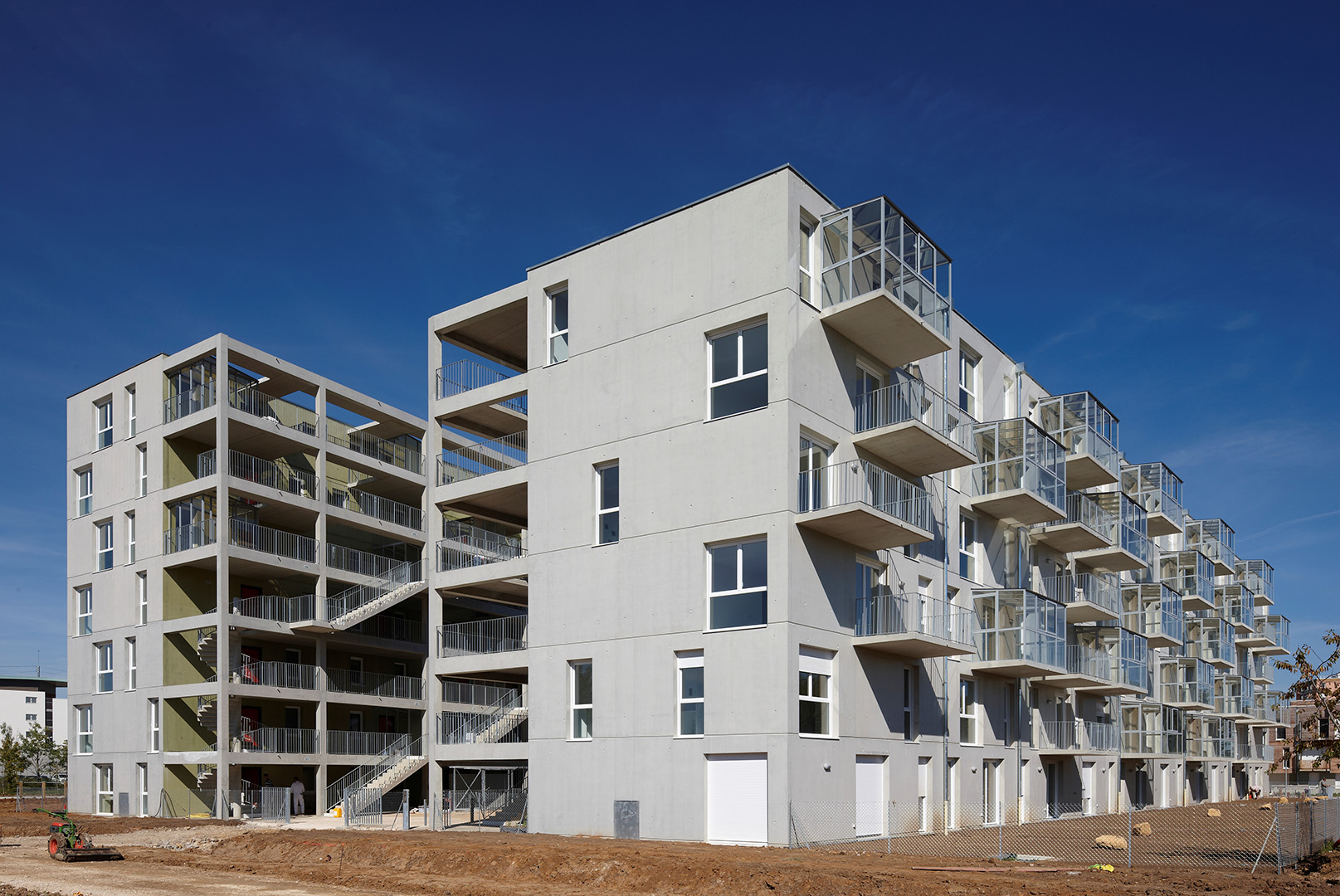 another way
to live
This set offers another way of living where the interior and the exterior are always in direct relation, where the plans of the apartments are very open, versatile, and where the interior living space is extended by an outdoor living space allowing neighborly relations. The energy and material savings implemented are explicit in the project.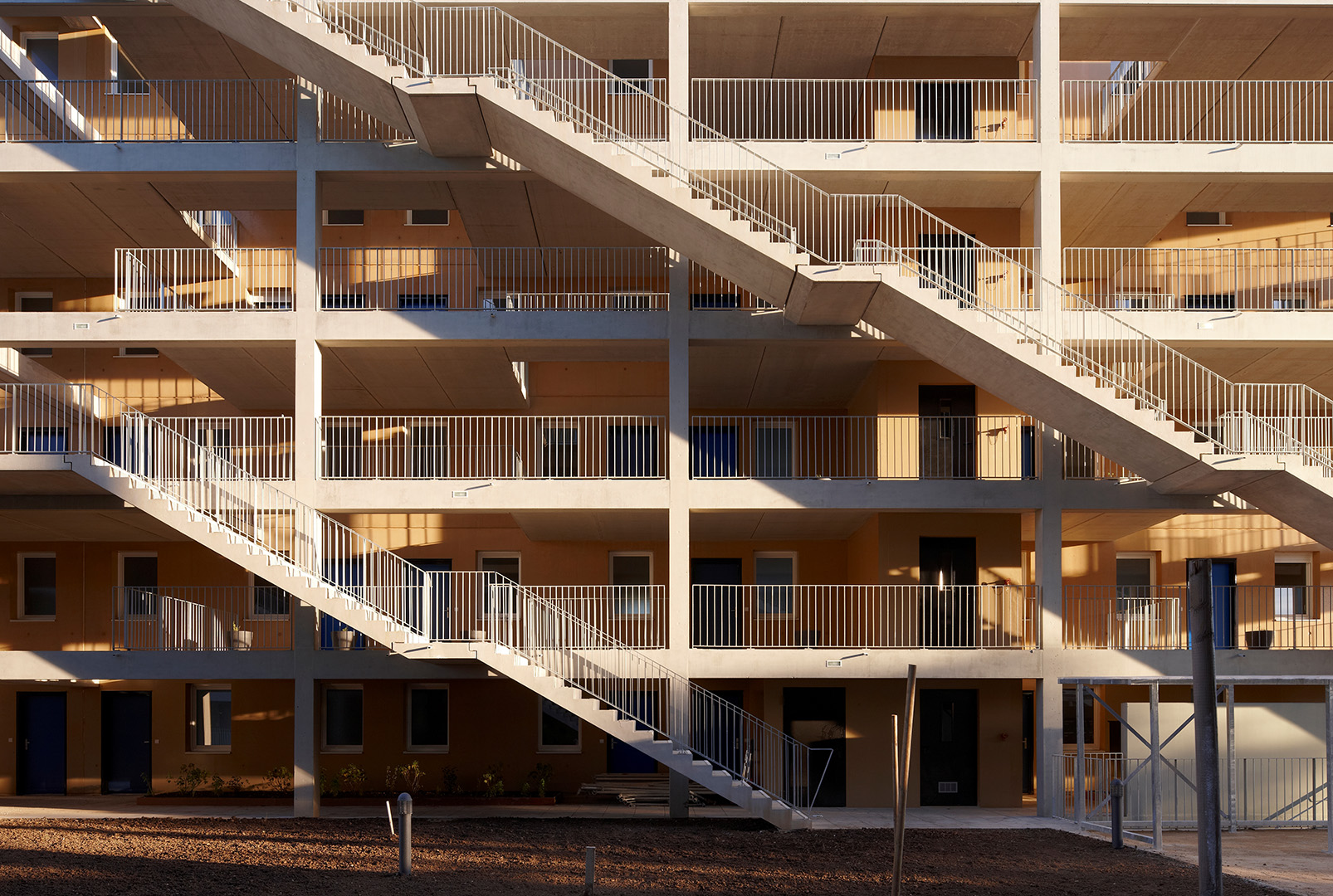 PROJECT TEAM
MANAGEMENT TEAM
Architect: ANMA
All trades: Betiba
COMPETITION
Fanny Rozé
Hélène Dupont
STUDIES
Fanny Rozé

CONSTRUCTION WORK
Frédéric Taupin