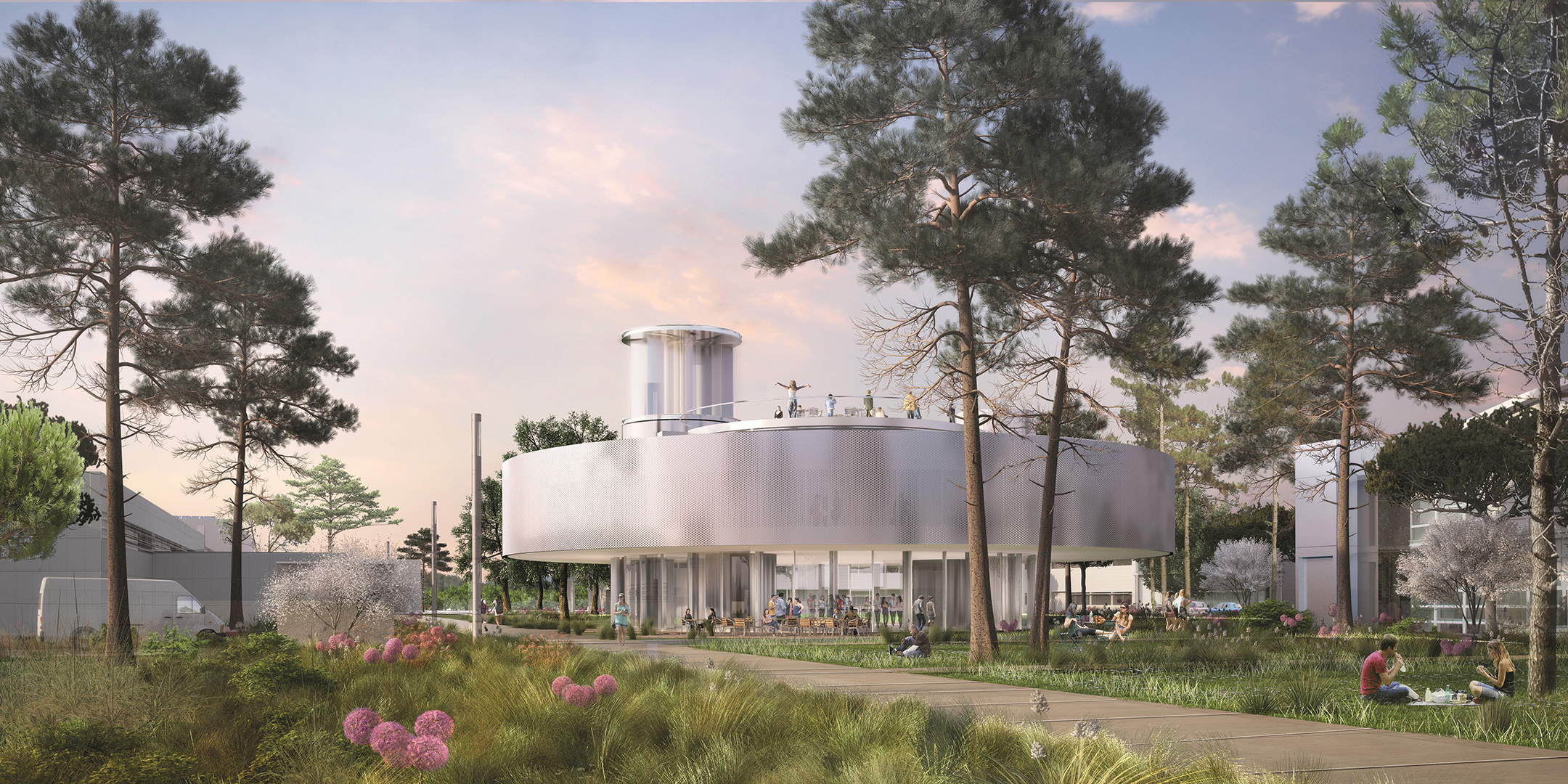 CREATING A
CAMPUS LIFE
The issue of landscape and quality of pedestrian spaces is placed at the heart of the project: Creating a "Campus mindset", by rediscovering a consistency of use, a continuity of green spaces and a place of "living together".
The deconstruction of the M and K buildings allows for an important urban recomposition, where it is necessary to offer a subtle balance between cars and pedestrians, between new constructions and nature, while revealing the qualities of view and exposure of the site.
The car parks are placed on the outskirts while remaining close to the buildings in order to reintroduce permeable soils, and in so doing to initiate the renewal of the campus landscape.
In this rediscovered landscape, a strong axis and a tree-lined garden make up the heart of the campus: " l'Allée de la Créativité (The Alley of Creativity)" connects the different teaching entities, intertwined by a garden with Cévennes wood species, and becomes the living place on the campus.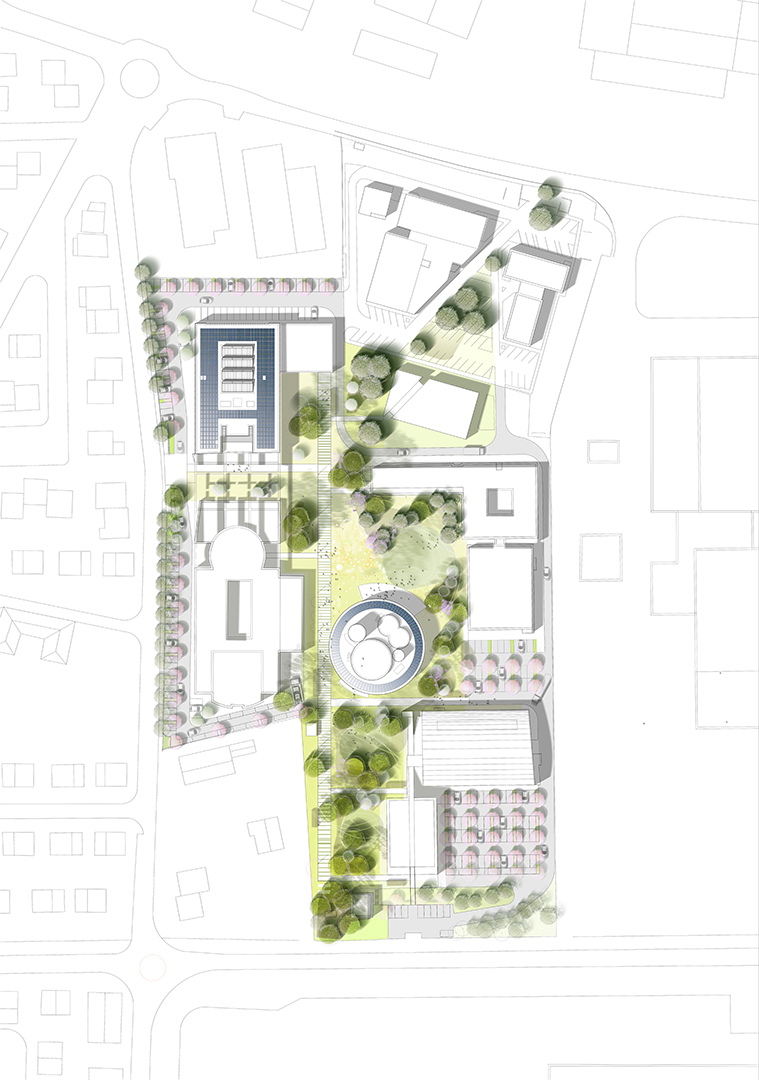 USE EFFICIENCY
CONSTRUCTIVE RIGOR
This route, this path of more than 200 meters, is the bearing of an artistic work through the 1% and an exhibition place for students. From north to south, this central path is like a slide on which all the entrances connect, the new M building opens and the Hub by its symbolic form, the circle, "slides".
While respecting the orthonormal logic of the site, the two new constructions strongly contribute to consolidating this "Campus spirit": by their location and their architectural form. The revival of the school's image , a place of "learning, working, and inventing together" is being created. A completely different architecture for Buildings M and Hub is claimed: beyond the specific program, they do not represent the same symbol on the campus scale.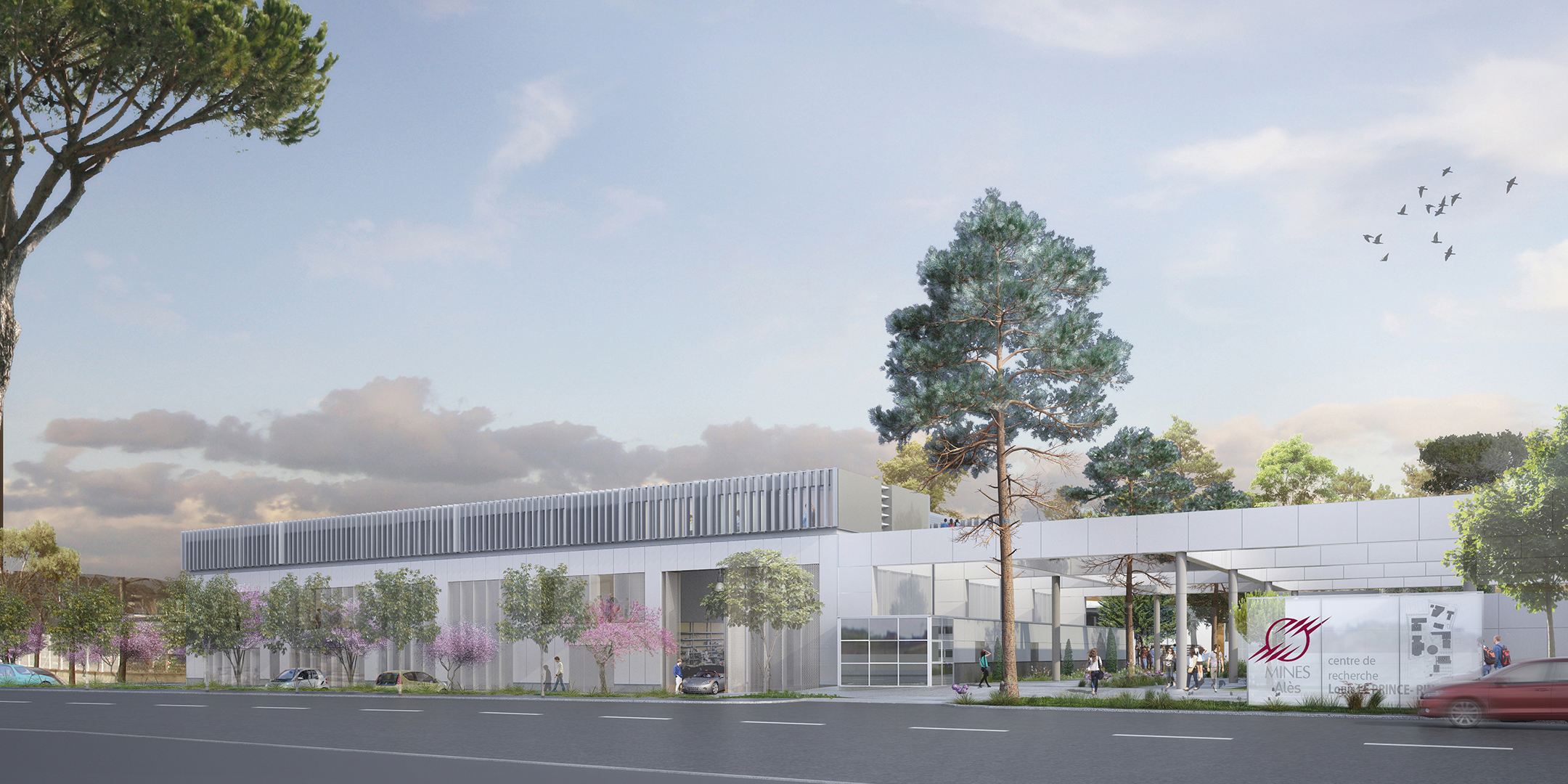 PROJECT TEAM
MANAGEMENT TEAM
Architect : ANMA
Associate architect : A+ Architecture
HQE : Celsius Environnement
Structure, electricity, CVC, VRD : Ingérop
Economist : L'Écho
COMPETITION
Jean-Pierre Buisson, Alexandre Ory,
Benoît Reuze, Arnaud Talon