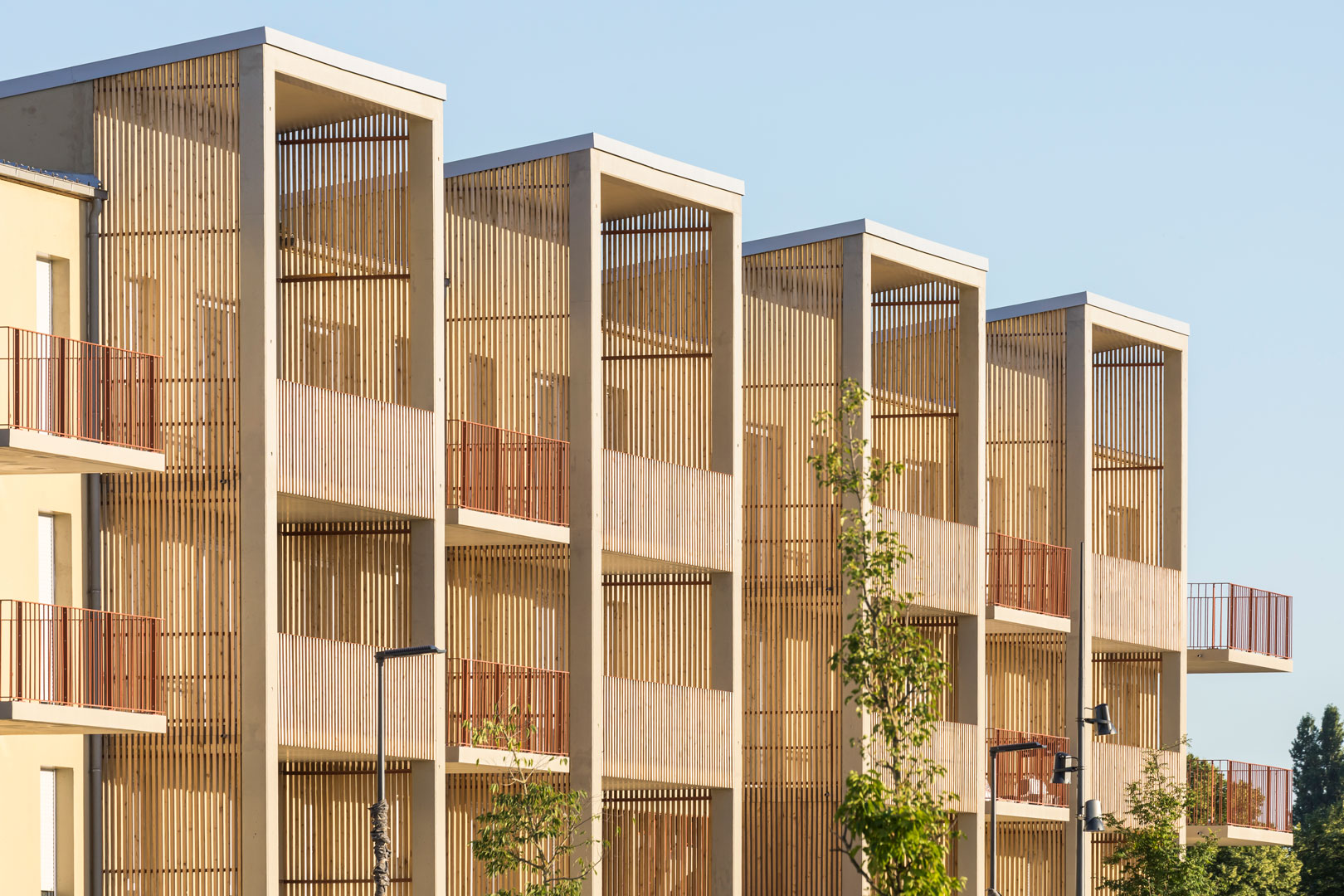 new urban piece
ecocity of market gardeners
Villa Flore is a 97-unit housing complex located in the Jardin des Maraîchers Ecocity in Dijon, for which ANMA was responsible as urban planner.
In the southern part of the joint development area, it benefits from direct access to the Guynemer courtyard, a new landscaped mall and the backbone of the urban project, as well as paths leading to a pedestrian alley and a mixed-use road accessible to cars.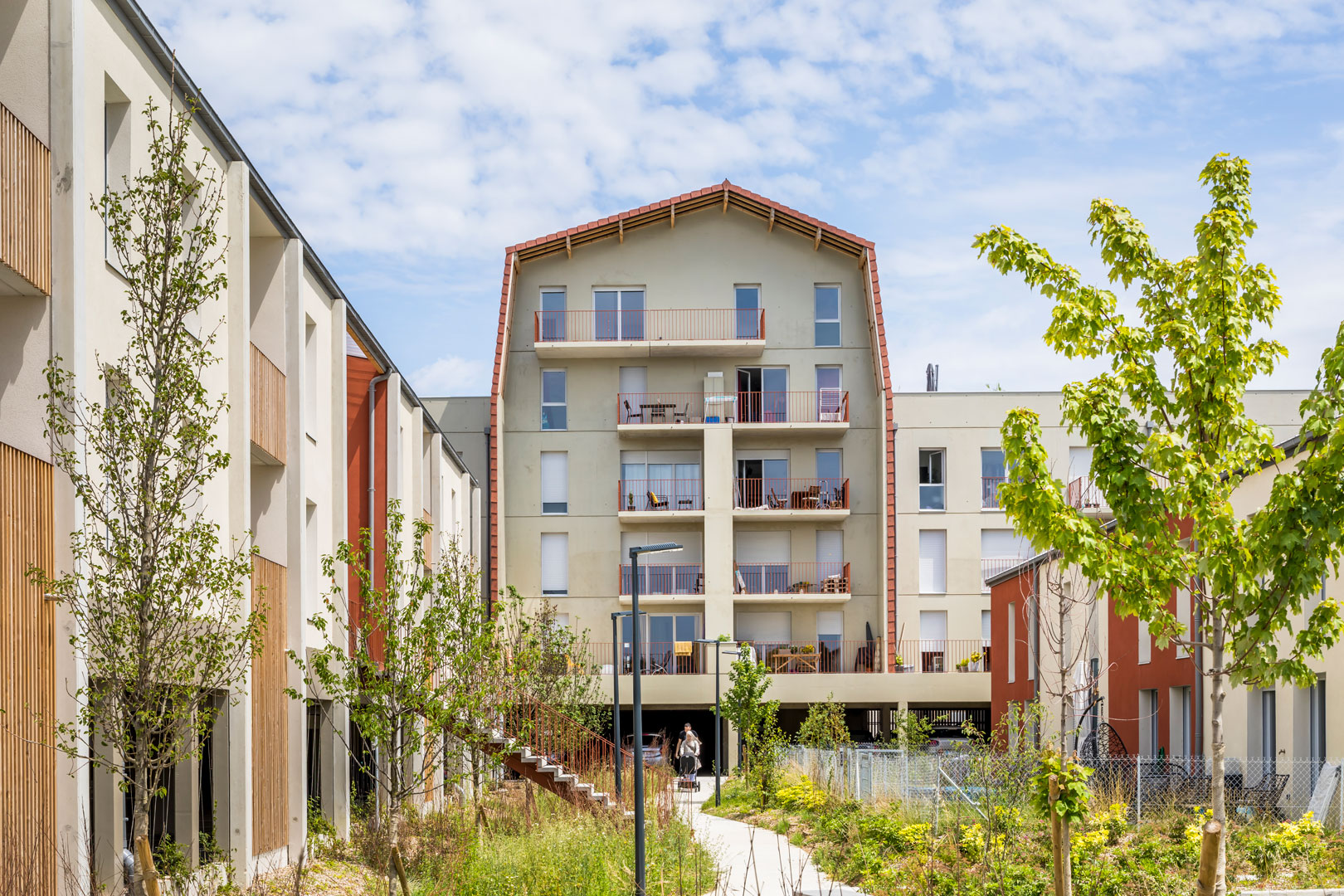 high quality of use
and openness to the neighborhood

This island, open to its immediate environment, is characteristic of the environmental, architectural and usage ambitions of the joint development area.
The apartments are double oriented and have a private outdoor space that is complemented by shared gardens in the heart of the block, which support common activities around a vegetable garden.
The buildings are arranged in such a way as to preserve large areas of green space, with the value of private gardens or accessible to all.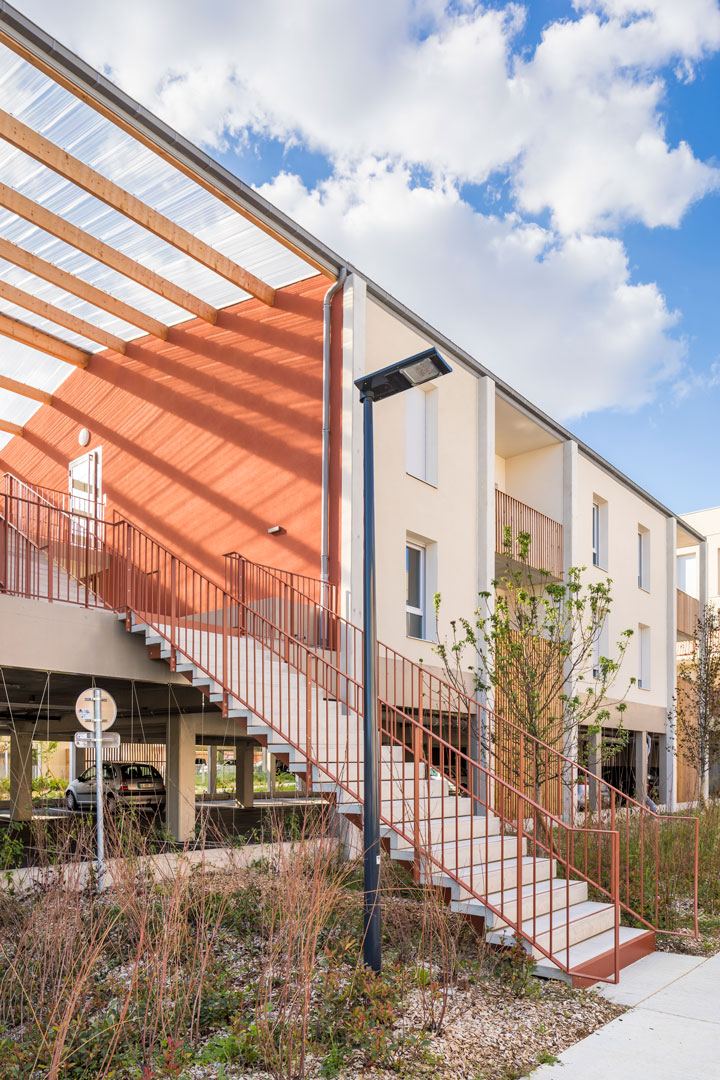 all forms of living
within the same block
To reduce the environmental impact of the operation, the parking lots are not dug out but integrated at ground level into the project.
All types of housing are available: apartments from T1 to T4 in two small collective buildings at R+2 and R+5, duplexes in an intermediate building at R+3 and individual houses at R+1.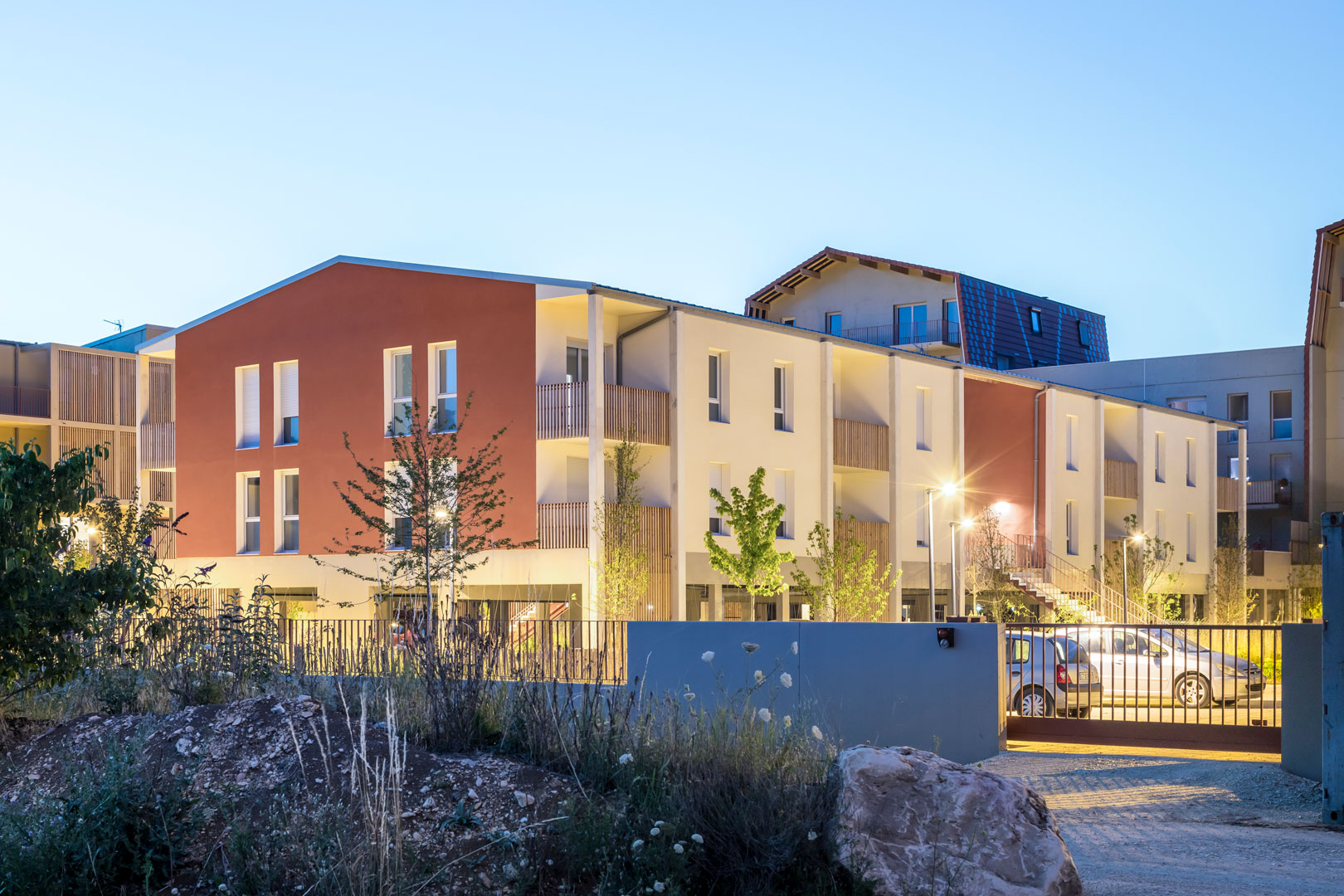 contemporary interpretation
of local architecture
The project proposes soft materialities of wood, steel and clear stains and a contemporary reinterpretation of the Burgundian vernacular architecture.
The two emergences of the collective building have large colored terracotta tile roofs, as a nod to the remarkable designs of the glazed tile roofs of the Hospices de Beaune.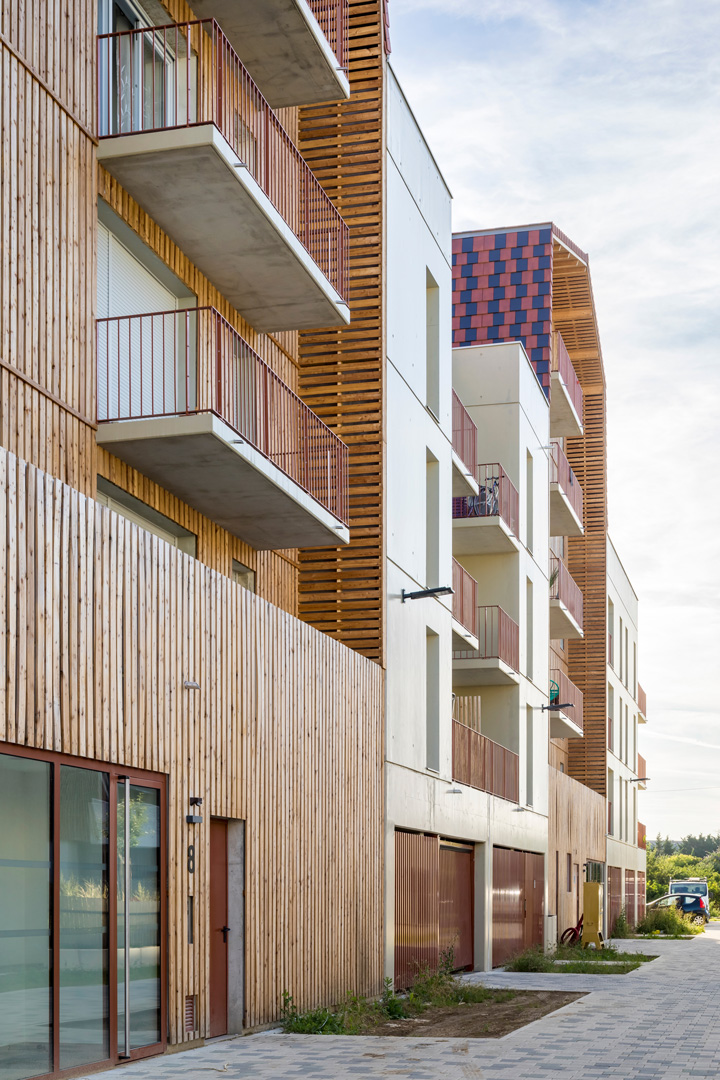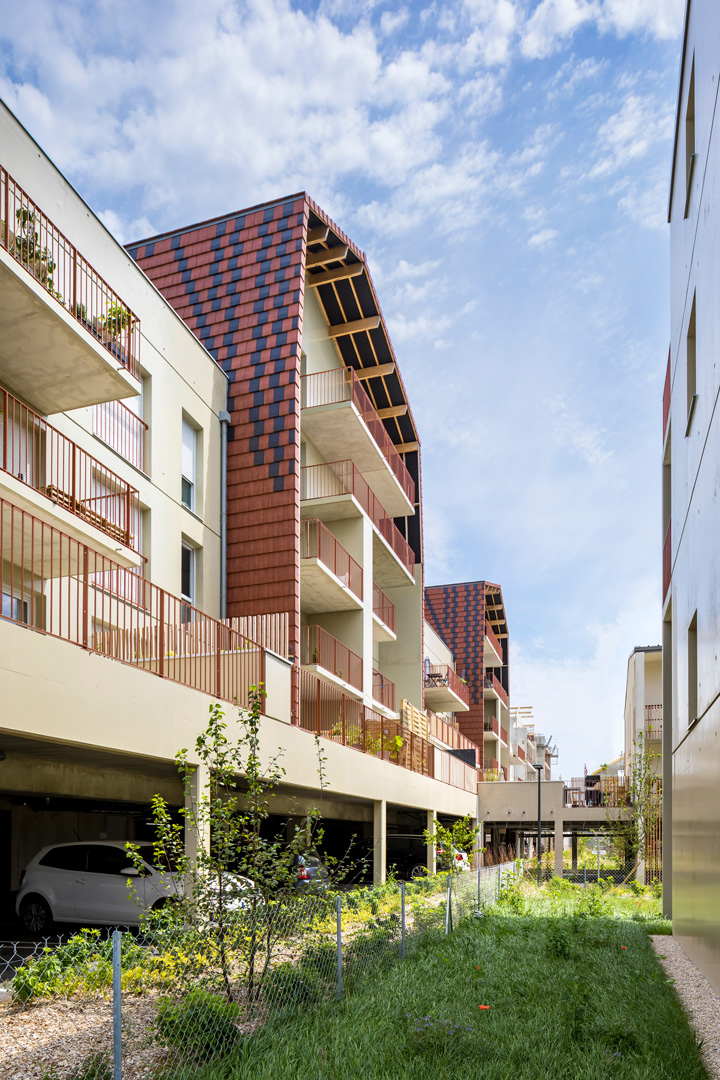 PROJECT TEAM
PROJECT MANAGEMENT
Architect : ANMA Architectes Urbanistes
Technical design office : Elithis
Structure : BE Clément
VRD : Urbalab
OPC : Realismoe
Control office, CSPS : Apave
INTERNAL TEAM
Roland Rettori
Robin Perrault
Sébastien Moinet