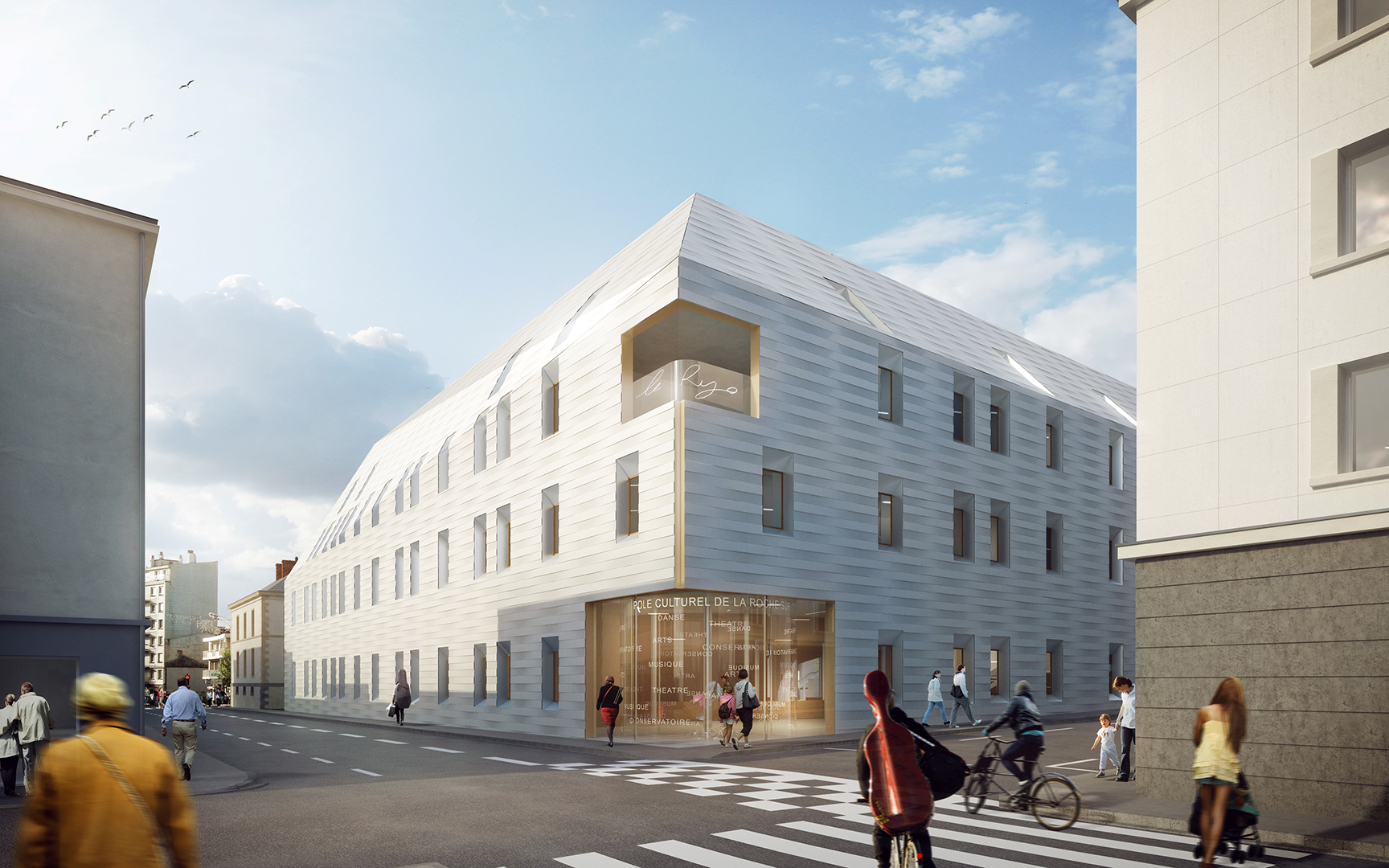 FITTING
IN THE CONTEXT
A showcase for Yonnaise artistic creativity and a lever for boosting culture on a city and regional level, the Ryo presents itself as the new dynamic and friendly interdisciplinary cultural center.
Being part of the block, preserving and revealing the elements of heritage and memory in order to facilitate the most harmonious and subtle possible insertion, is one of the challenges of the project.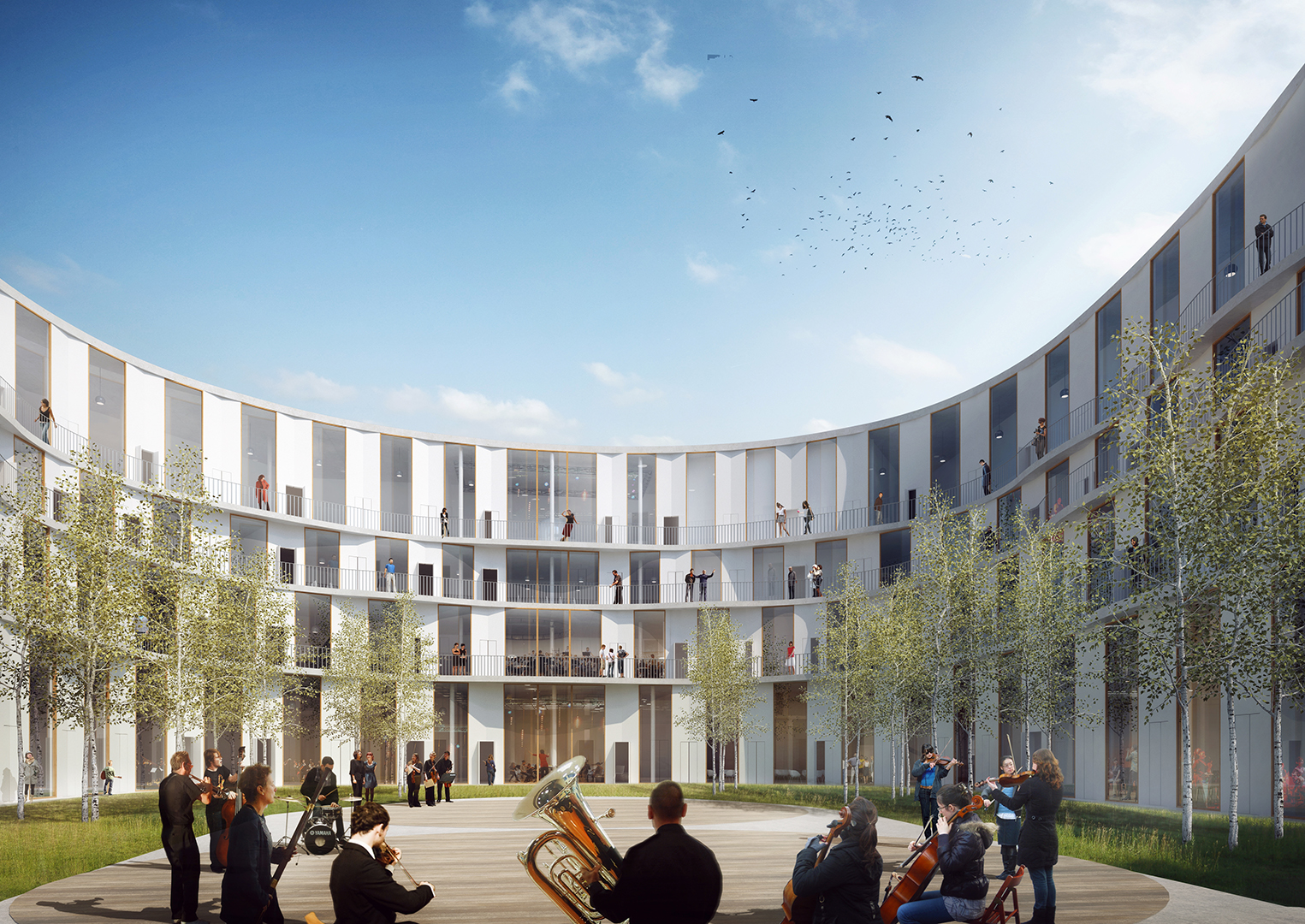 CONTEXTUAL AND
TAILOR MADE
The architecture is a signal, but above all it is tailor-made, according to this history and the spirit of the place, while still being contemporary. The cultural center opens at an angle onto rue du théâtre (rue Salvador Allende), on the side of place Napoléon and stands out from the perspective of the street by its cutout marking its entrance. On the Place de la Vendée side, it stands out with its chiseled silhouette, like a large textured prism, punctuated by deep bevelled openings.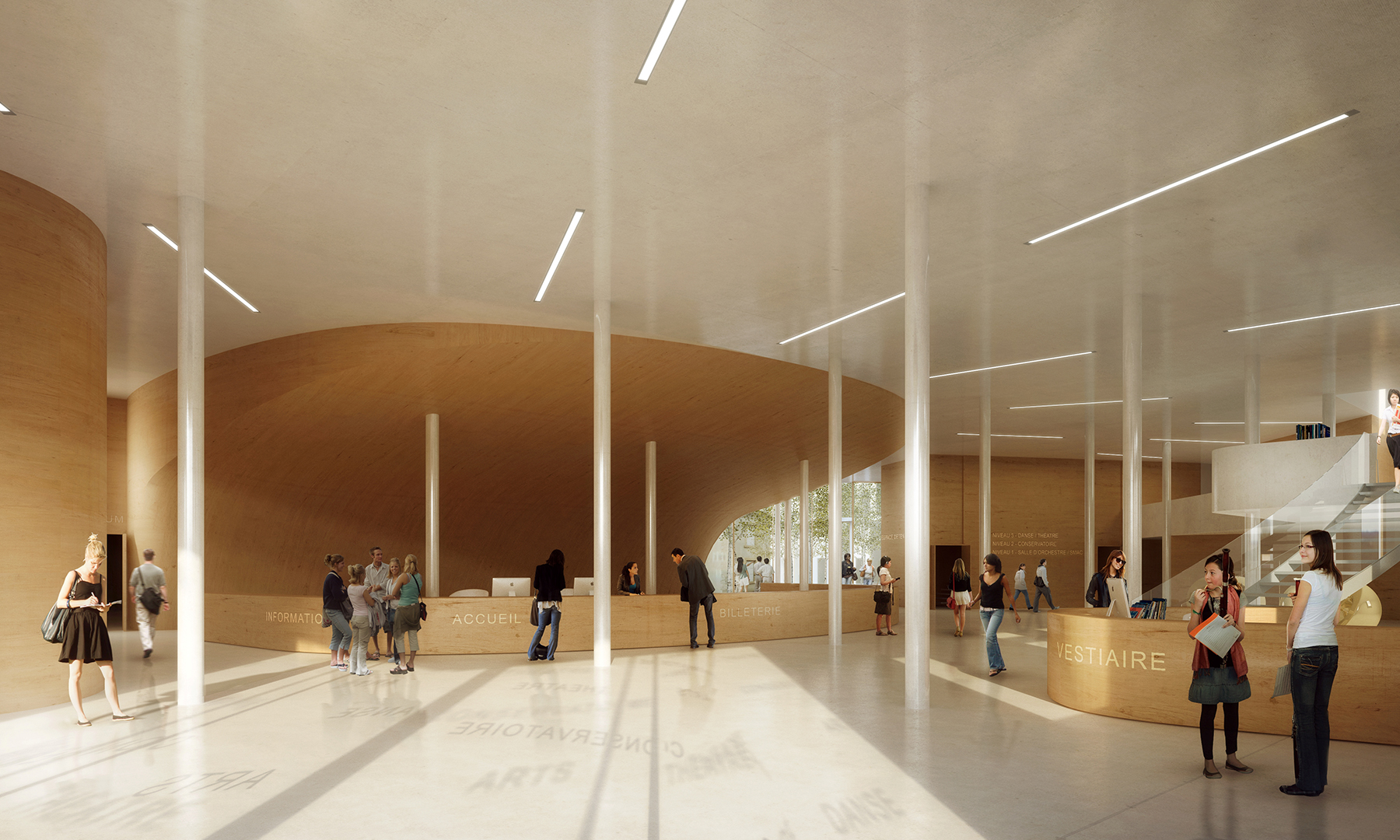 LIVING CORE AND
INNER SURPRISES
The site of the former gendarmerie barracks once rehabilitated will house the Maison des Associations. The Ryo closes the block and offers a center, a living heart, an inhabited interior courtyard. The relationship between the rear facade and the gendarmerie creates a tension that converges on this planted courtyard. From the street, the route suddenly leads to the courtyard, an urban living room: with its monumental aspect, it creates an inside event and offers an experimentation space that can accommodate event programming. It discreetly echoes the hearts of the great Napoleonic blocks, triggering the same surprise as that of discovering the heritage of the interiors.
Accessibility for all audiences, especially schoolchildren, is a major concern, soft access is privileged – pedestrians, bicycles, public transport – and drop-off areas have been set up.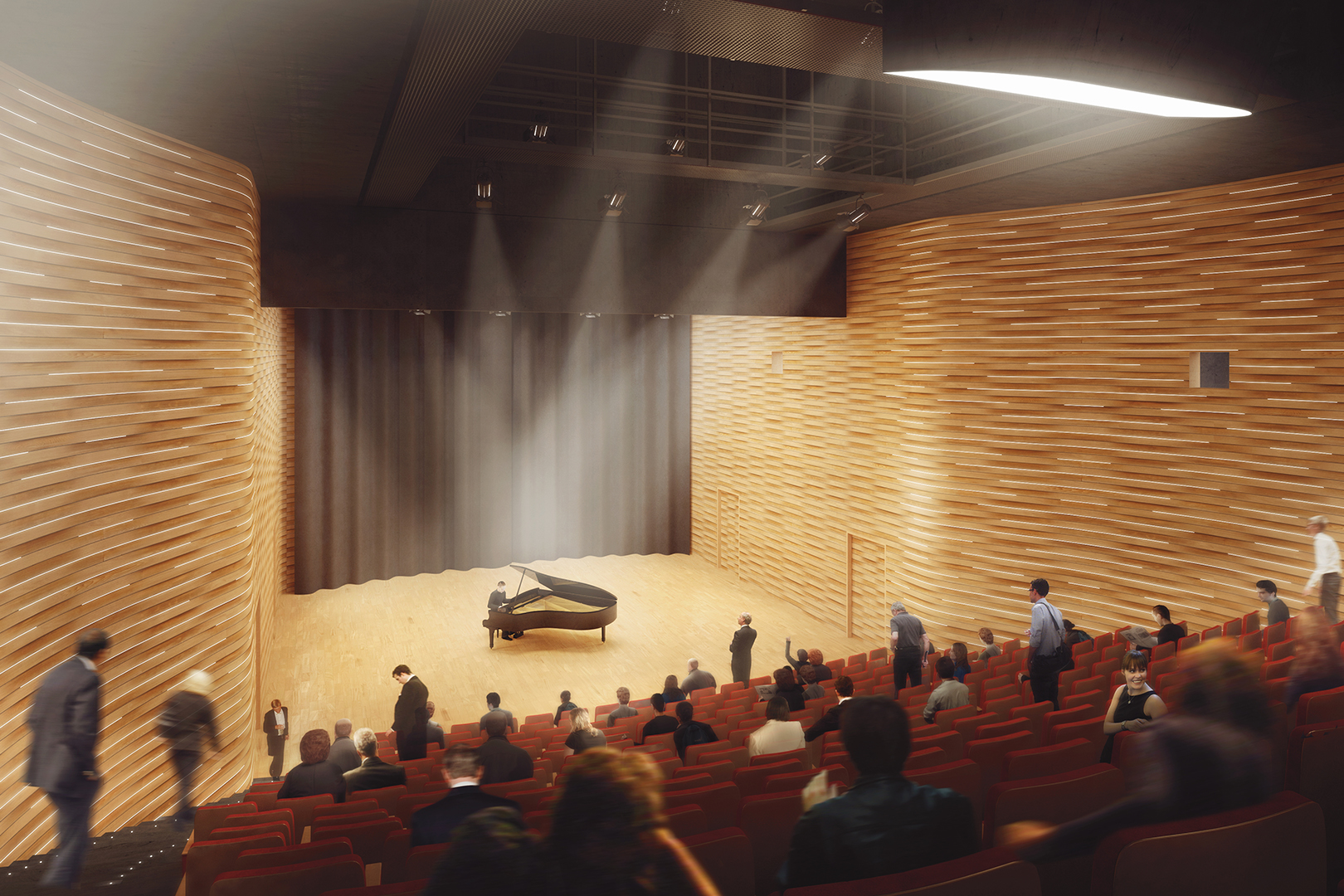 PROJECT TEAM
PROJECT MANAGER
Architect: ANMA
Economy, All trades: Egis
Acoustic: Peutz & Associés
Staging: Architecture & Technique
COMPETITION
Jean-Baptiste Briquelier
Olivier Delepine
David Cote
Melaine David
Félix Yulzari