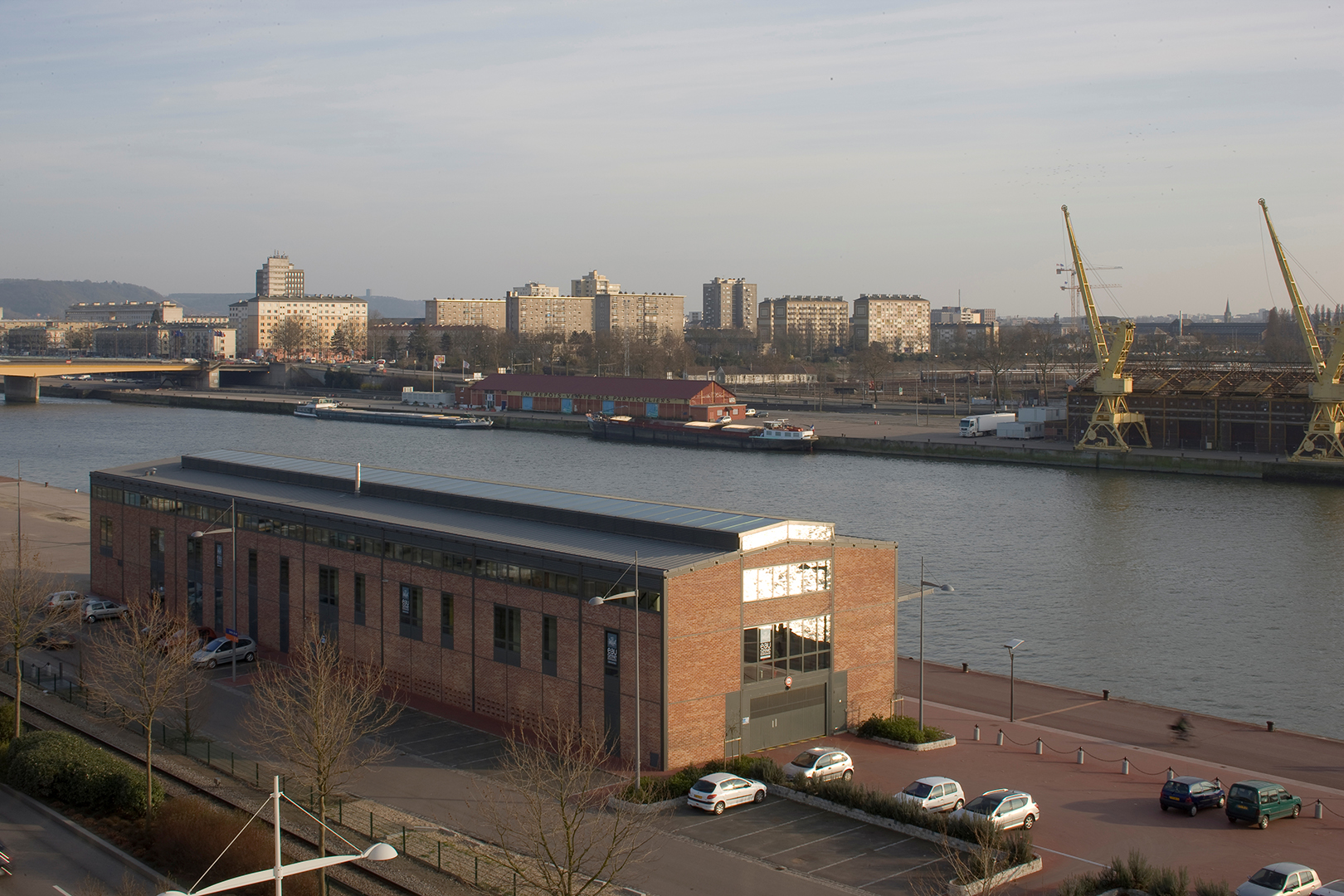 IN CONTINUITY WITH THE EXISTING
Located on the banks of the Seine, the building is part of the history of the site and in the continuity of the existing hangars from which it takes up the volume. The program takes place in the very defined envelope of the hangar; it affirms the identity of the Water Agency and becomes the showcase of its missions of preservation of water resources, while proposing a contemporary architecture in the implementation and in the specificities of the interior design.
The facades and volumetry of the building comply with the local regulations: the construction is in brick with exposed metal frames.
THE PARTY OF THE
NATURAL VENTILATION
The rhythm of the vertical openings is in keeping with that of the porticoes. The building is cooled by natural night ventilation, a passive system that guarantees summer comfort. At night, the air enters through the openings, passes through the offices and is evacuated in the upper part of the atrium. The skylight running on the roof is fitted with high-performance glazing which naturally illuminates all of the spaces.
The offices are distributed on either side of the atrium, and served by a passageway. The reception areas are qualified and an environmental quality is brought to the atmospheres by generous overhead lighting and a natural ventilation system.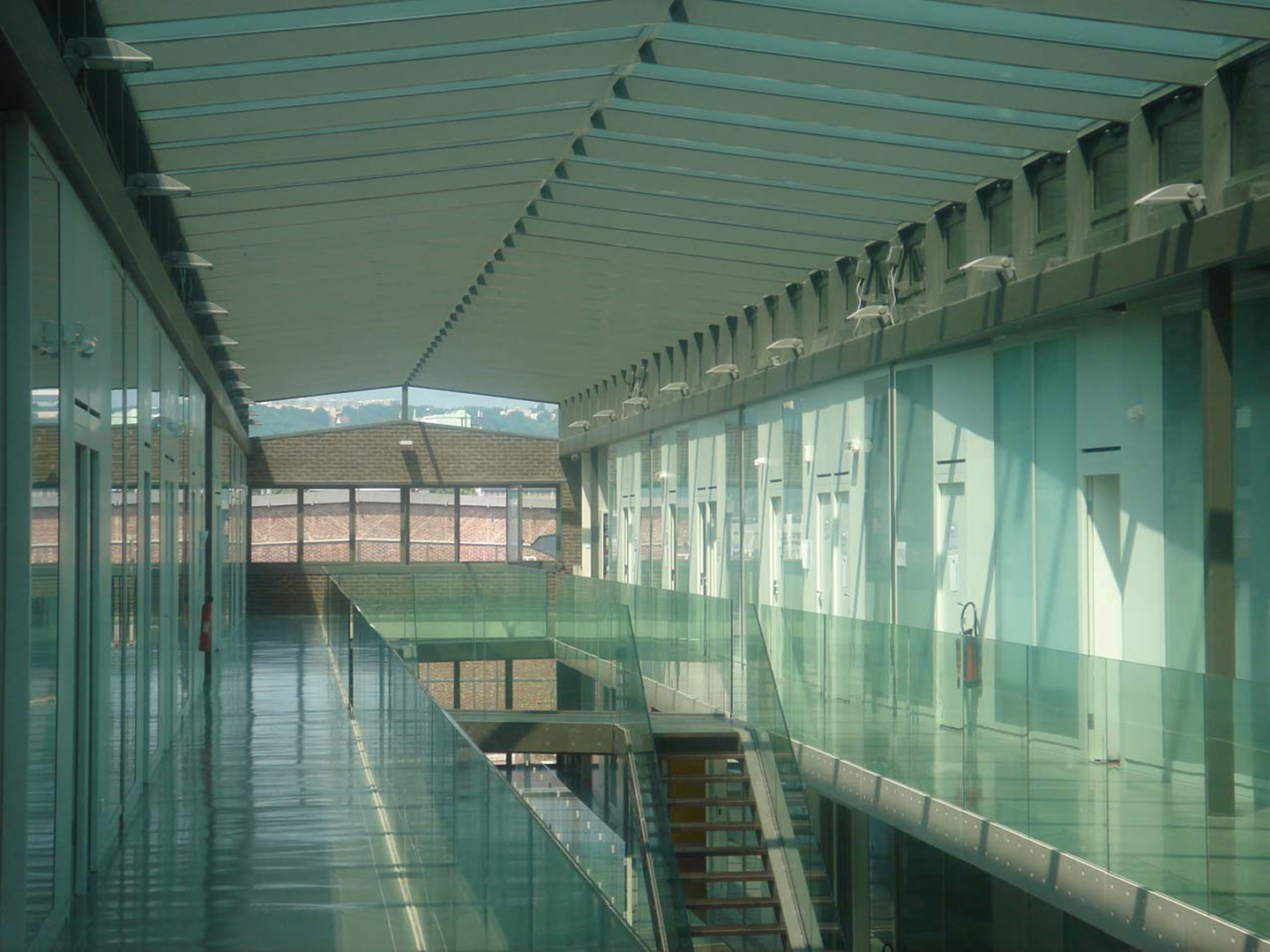 THE WATER PLANT AND THERMAL REGULATION
The flexibility of the arrangements and the development of communication spaces between departments have been carefully studied. Transverse steel walkways with wooden decking floors cross the gap in the atrium and provide links to each level, completed by metal stairs in the central space. This system of staircase-walkway connections allows multidirectional movements. The architectural feature is characterized by a singular element visible upon entering the building: an inclined plane extends over the entire length of the building, from the first floor to the ground floor. This sloping slab on which a film of water flows constitutes a complementary technical device for thermal regulation.
At the scale of the building, it participates in the staging of interior spaces and offers varied perceptions of the volume of the atrium. The artist Emmanuel Saulnier created the piece "Fils d'eau" for this space. He placed on the slab dripping with water, a network of glass tubes themselves filled with pure water, on which the mobile reflections of light play.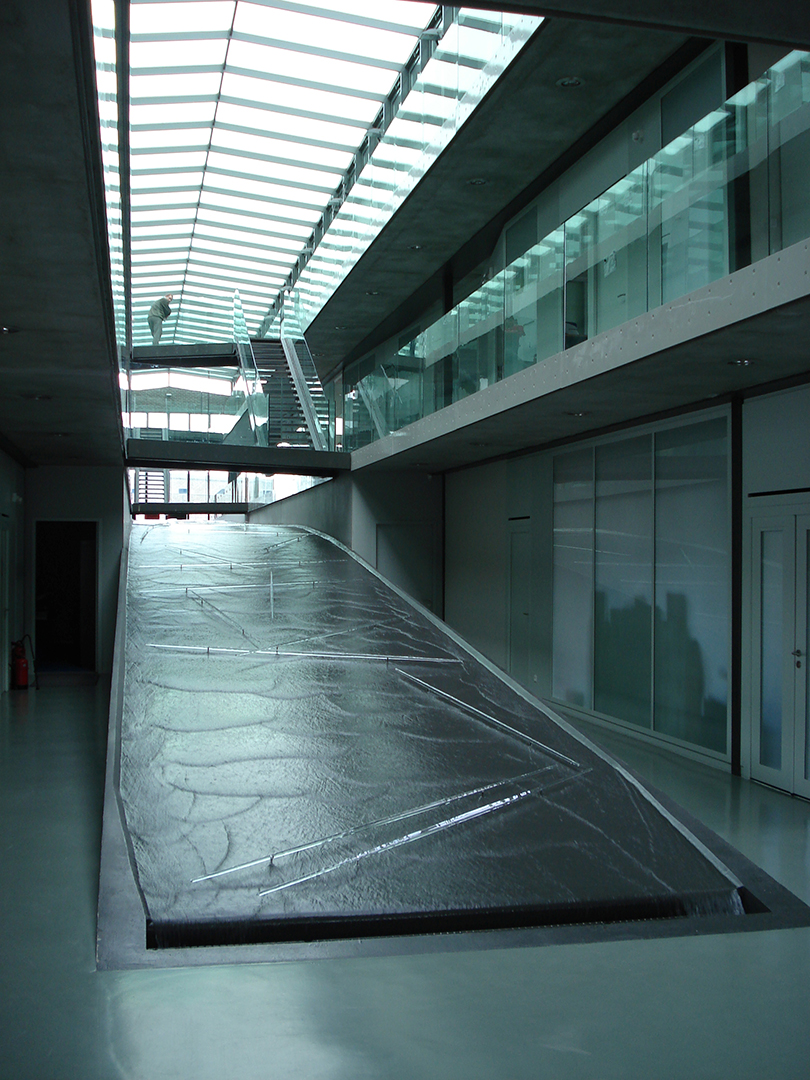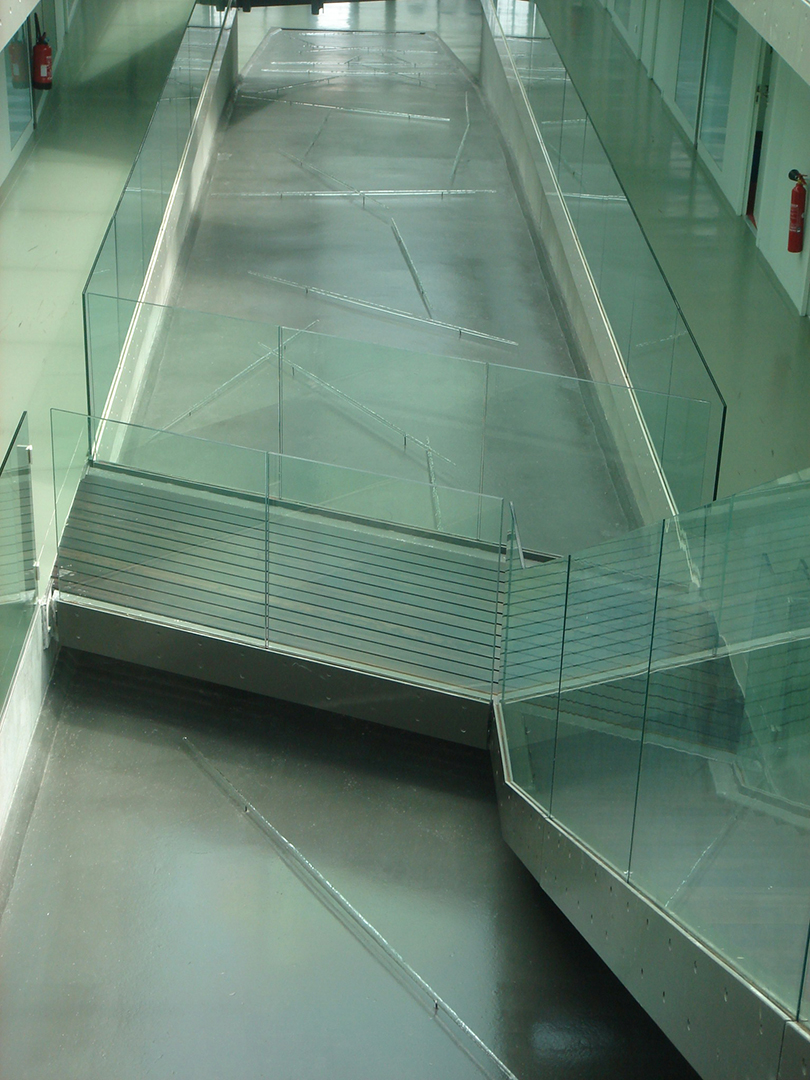 PROJECT TEAM
MANAGEMENT TEAM
Architect: ANMA
Structure: Batiserf
Fluids, HQE: Alto
Économy: Auvray Dubaillay
Environment: Isabelle Hurpy
COMPETITION, STUDIES, CONSTRUCTION WORK
Hélène Galifer
ARTIST
Emmanuel Saulnier