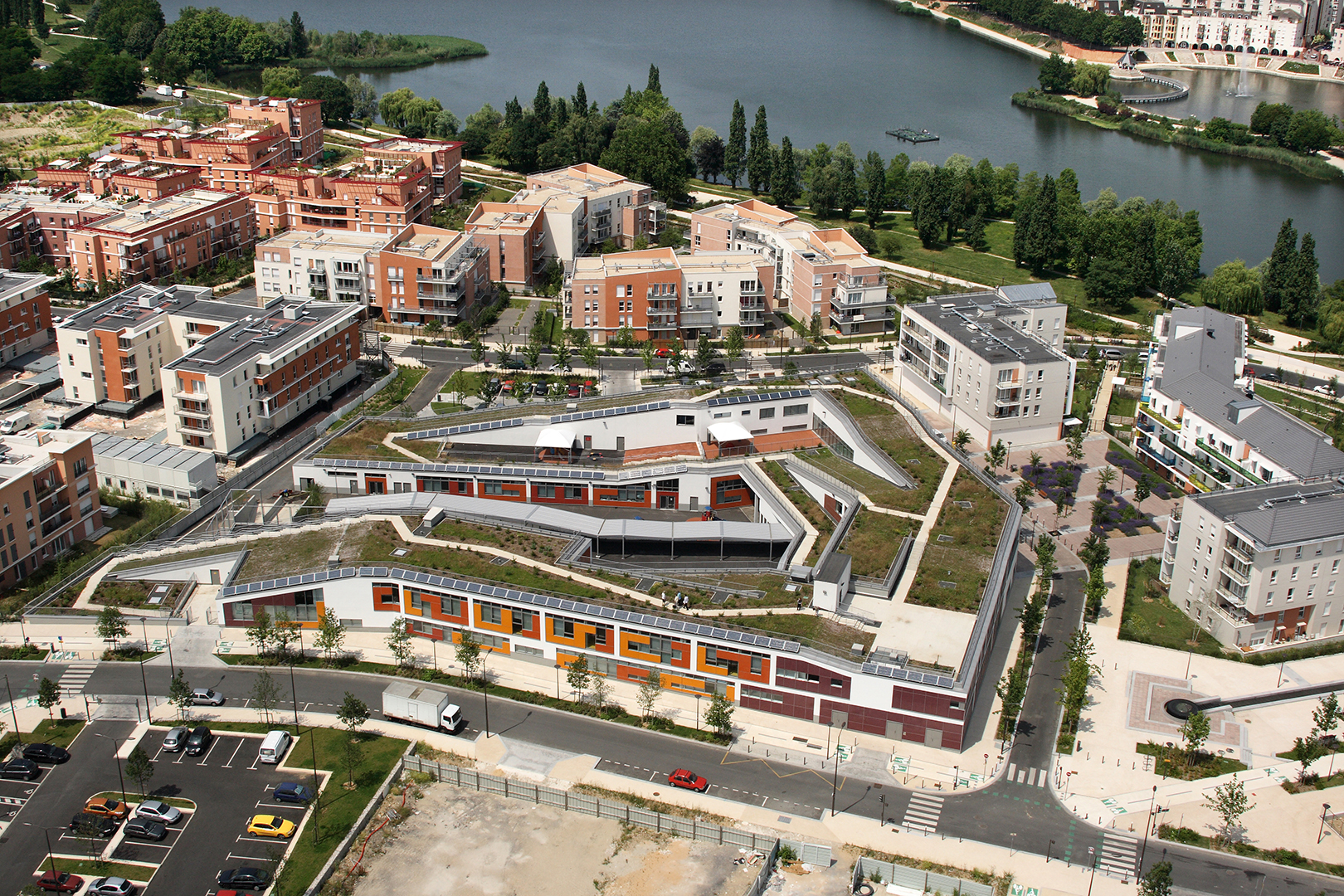 sloping and
partially buried
Placed like a large landscape that softens the surrounding built environment, the Children's House is designed as a succession of small inhabited hills. Voluntarily spread out in the built context, the project rolls out ribbons of roofs, treated as accessible meadows.
The slight slope of the site is exploited to introduce the topography of the building in overlapped levels, one of which is partially buried.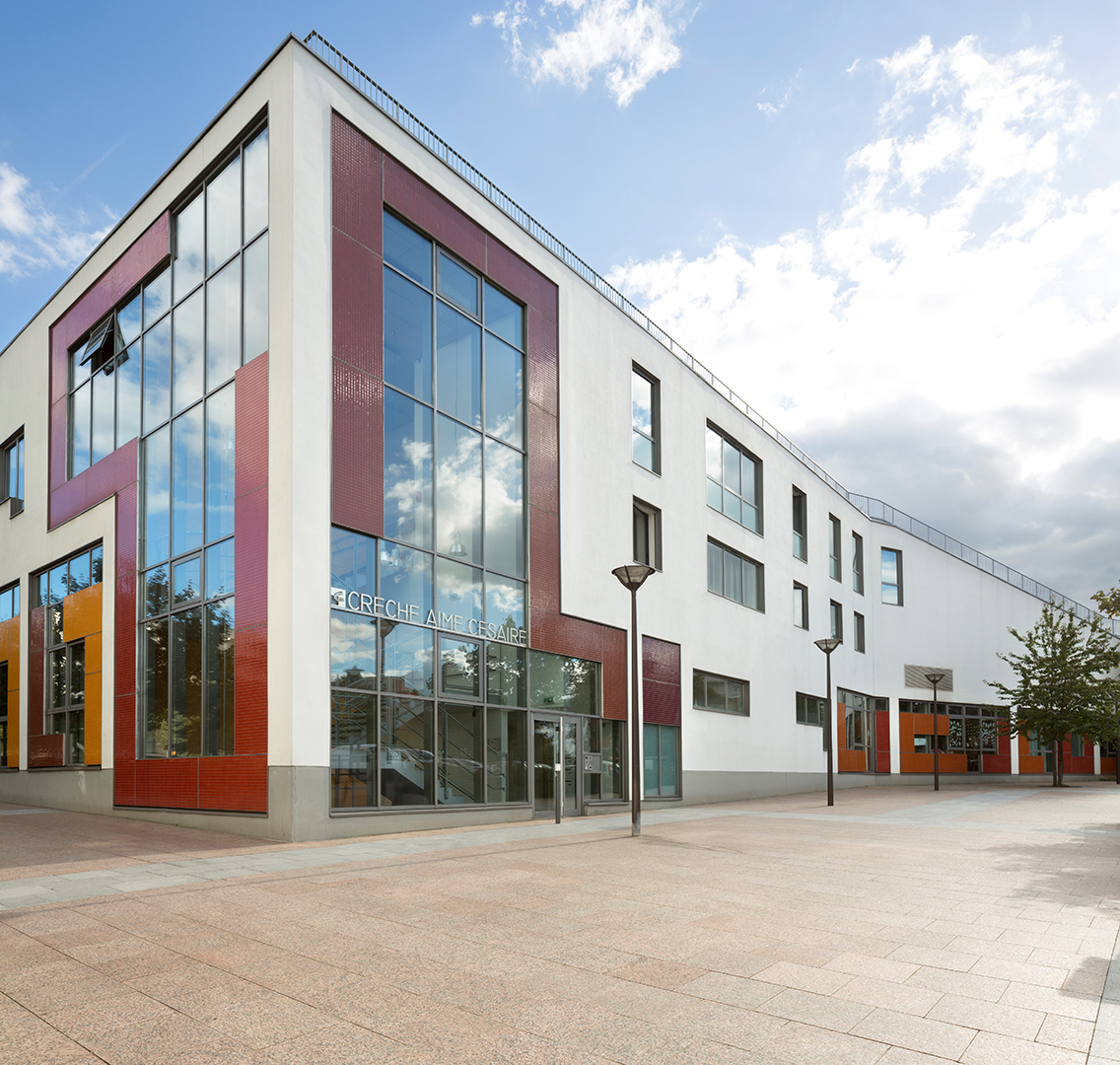 green roofs of
walks and games
The exterior facades are made of a layout of ceramic panels of different colors. These large elements are surrounded by light gray coated frames. Photovoltaic panels are positioned along the guardrail's parapet.
The protected terraces offer children the possibility to garden and the grassy roofs are all open for games and walks.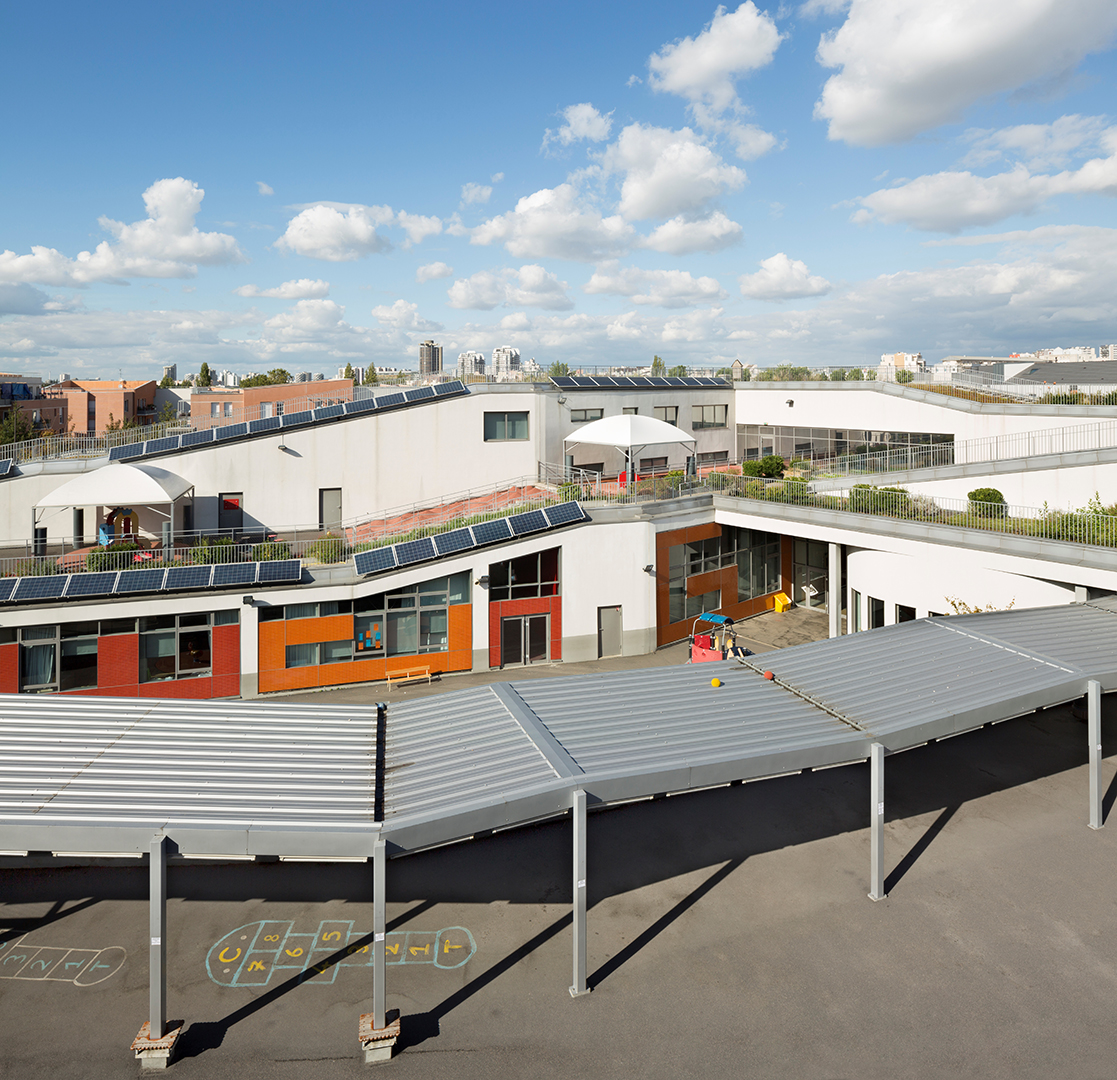 U-shaped plan for two schools

The gentle slopes follow one another and delimit the various play areas allocated for nursery, kindergarten and elementary classes. With its U-shaped plan, the building defines a vast interior courtyard around which the two schools are organized.
The common facilities – canteen, library, computer room, audio-visual room – are grouped together in the base of the U, and the nursery is quietly placed above. The interior courtyard is shared between the two schools: the courtyards form a strip which determines on one side the elementary courtyard, and on the other the nursery courtyard. A difference in level marks the physical limit between the courses.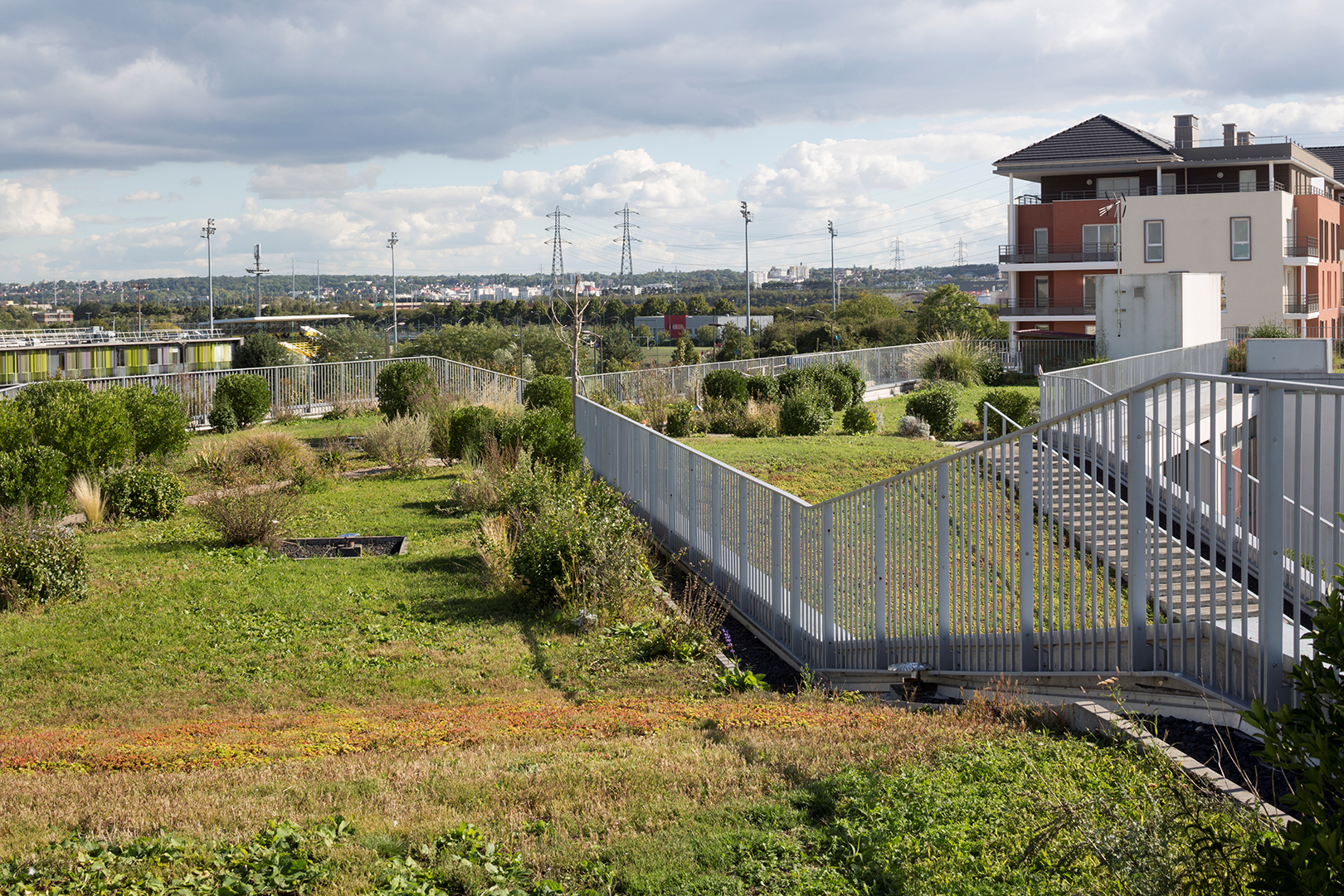 economical lightness
The construction is shaped as an mix of prefabricated elements: the posts (modular), the floors (hollow core slabs) and the facades (prefabricated panels – insulating or glazed).
The industrialization of the elements allows a reduction in construction times.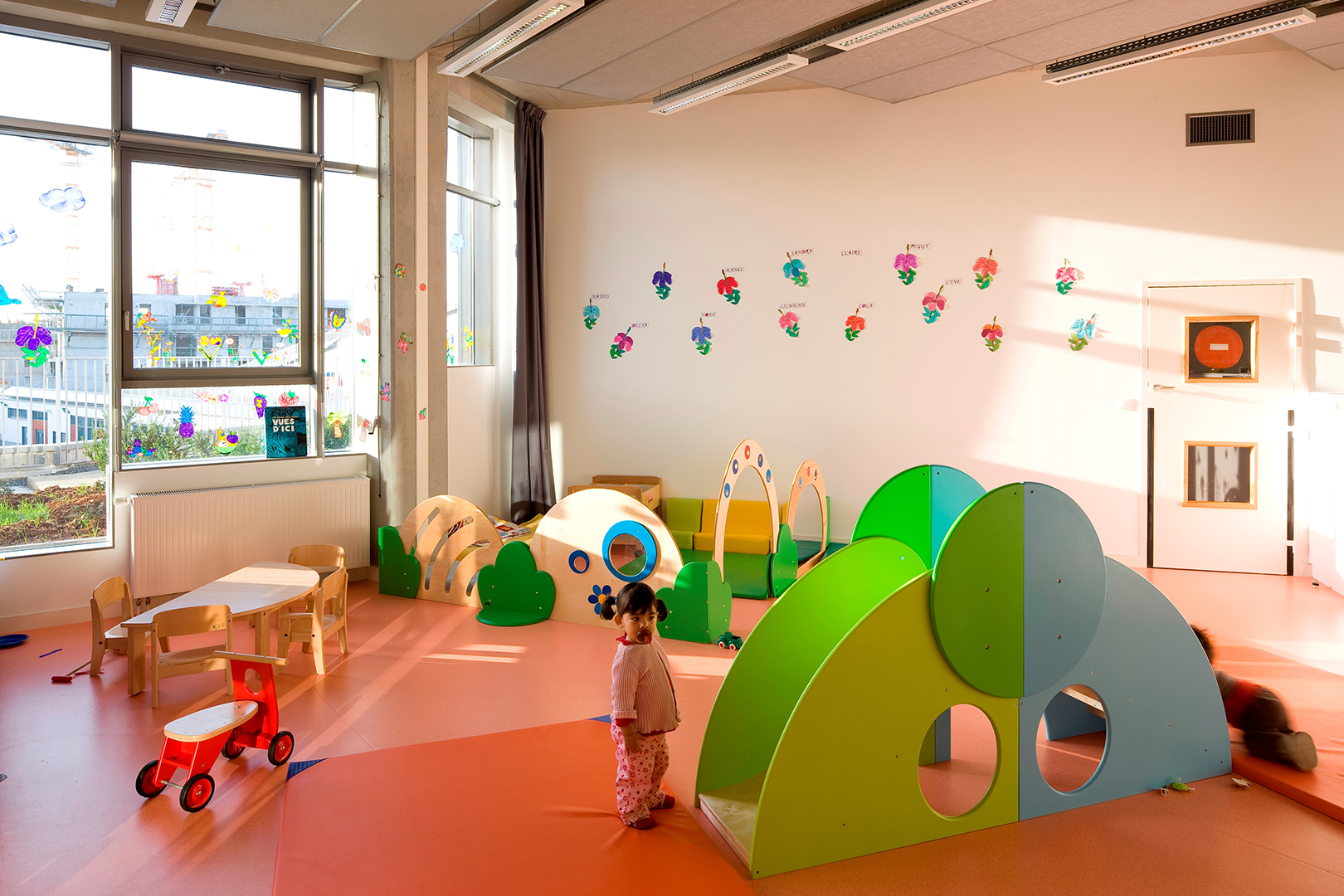 PROJECT TEAM
MANAGEMENT TEAM
Architect: ANMA
Fluids: Alto
Acoustics: Peutz & Associés
Structure: IGB
Economy: Voutay
Landscape: Acte2
Lighting design: Agence NC
STUDIES
Brice Chapon
CONSTRUCTION SITE
Jérémias Lorch